Johnny Damon is mad as hell, and he isn't going to take it any more.
I played it clean," Damon told Orlando sports radio hosts David Baumann and Big Joe, hosts of the show Baumann and Big Joe. "I think I'm one of the only players to come out and say, 'I guarantee you there is nothing I've done that enhanced my baseball career.' You can't fault someone who has a chance to make $20 million, $50 million, $100 million for going against the system to get to where they are. You can't fault them, but I'm as clean as they came, and I got booted out of the game because I'm clean."
Damon last appeared in the major leagues in 2012 with Cleveland. In 224 plate appearances, he hit .222/.281/.329. His 71 wRC+ ranked in the bottom 50 of the 347 batters with at least 200 plate appearances. His defensive position is either designated hitter or noodle-armed left fielder with aging legs. The reason Damon was booted out of the majors was because there were at least 750 other players more capable of helping teams win major league games.
Think about all the guys who have signed big contracts," Damon said. "I sound bitter, but I'm really not. I have six great kids and I get to be around them every day. But there are certain guys who have gamed the system and they still are being patted on the back. I'm good, but I just don't want the young kids thinking about [using]."
There's a disconnect here, and it's hard to believe Damon doesn't realize it. Damon is claiming the Damon of right now–the 40-year-old outfielder who was below replacement level the last time he played–would be transformed into an major league-quality player by using performance enhancing drugs. Nothing else he could say could be more damaging to his stated desire of keeping kids away from steroids.
Lawrence Golding, one of the first doctors to study the effects of steroids and amphetamines on the health of athletes, interviewed hundreds of athletes in the lawless days of the 1960s and 1970s. He said the following to Newsday in 1973:
Athletes are undaunted by fears and threats. The results of interviews…show that the desire to win is greater than either the fear of exposure or the possible harmful side effects. Too many athletes witness excellent performances by peers who take (amphetamines and steroids) and often credit the drug for these performances.
Golding's research came before free agency resulted in an explosive rise in player salaries in baseball and across sports. As Damon himself acknowledges, the cash flow only increases motivation for steroid use. Damon has put together a fantastic advertising campaign for chemical enhancement, even if that wasn't his intention.
Damon is so transparent, he starts to defend himself–"I sound bitter, but I'm really not"–before he finishes his point. Of course Damon is bitter. His ouster from the big leagues after the 2012 season left him with 2,769 hits, 231 short of the magic 3,000 number that many thought would ensure him a Hall of Fame induction. Joel Sherman of the New York Post wrote the following in February 2012 as Damon was still looking for a job:
Damon has done nothing in recent years to hide his obsession with reaching 3,000 hits, in part because he believes it will elevate his Hall of Fame chances. He is 277 hits shy of the milestone.

However, executives from three teams that had interest in Damon expressed concerns a fixation with 3,000 has diminished an attribute that greatly contributed to the perception of Damon as a winning player: patient, tough at-bats. And statistics appear to confirm the criticism.
Sherman cites FanGraphs plate discipline statistics, which shows Damon swung at more pitches out of the zone the year prior. His walk rate dipped to a six-year low of 7.9 percent. His approach appeared to transform from that of a disciplined player willing to take a walk to that of a player selling out for base hits. More importantly, people making the hiring decisions agreed with this interpretation.
Johnny Damon earned $111,689,000 over the course of his 18-year career. The minor leagues surely are full of players and retirees who could make a claim of losing out to steroids. Damon is not one of them.
If Damon wants to make a real point about drugs in baseball, he should talk about the health risks of steroids. He should talk about Major League Baseball's willingness to help a steroid distributor, Anthony Bosch, avoid charges in order to punish players. He should talk about the widespread use of the painkiller Toradol, particularly among pitchers. As is, Damon's dubious complaint only serves to reinforce steroids as a pathway to a major league contract, subverting his stated goal and exposing himself as the bitter curmudgeon he apparently refuses to admit he has become.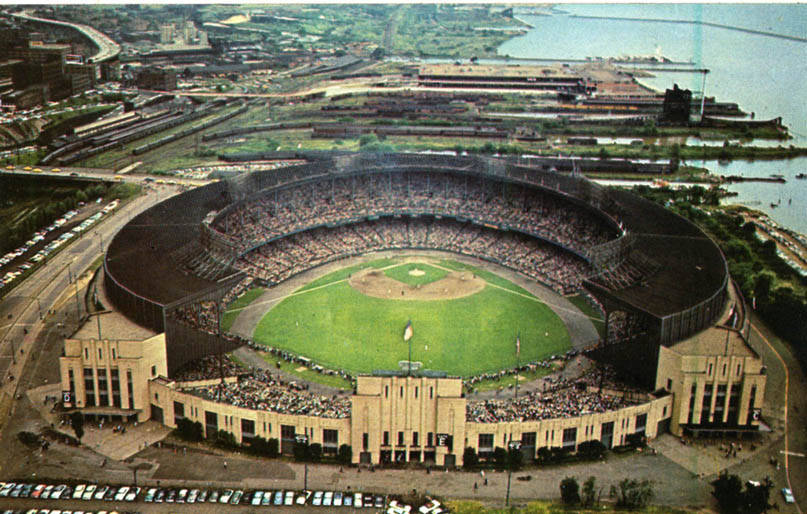 Jack Moore's work can be seen at VICE Sports and anywhere else you're willing to pay him to write. Buy his
e-book
.