The arrival of Jose Canseco at your local minor league venue is definitely cause for mixed emotions.
On the one hand, you have a man of letters who hit 462 big league homers now playing (admittedly, he is now 48 years old) for your home team.
On the other hand, you have the curse of José Canseco—and this has nothing to do with his literary efforts or any of his well-chronicled extracurricular activities. It is not one of the better known curses involving the national pastime, but sometimes it takes a while for the pattern to evolve. Now the truth can be told.
Canseco's big league career encompassed 17 seasons and seven American League teams (Oakland, Texas, Boston, Toronto, Tampa Bay, New York and Chicago). If you remember that mesomorph physique he displayed in his early days with the A's, you might have thought that if any physique was less in need of chemical enhancement, it was Canseco's. And so the lily was gilded… admittedly, not a very macho metaphor, but the concept still holds.
By the end of the 2001 season, Canseco, then age 37, had played his last major league game. If you were all wrapped up in that 9/11 brouhaha, you might not have noticed Canseco's swan song.
But Canseco never really stopped playing. He is not a full-timer any more, but his minor league stats continue to accrue. Let's look at what he's accomplished away from the limelight.
In 2001, Canseco signed with the Newark Bears of the Atlantic League in an attempt to work himself back to the majors after being cut by the Yankees following the 2000 World Series. He was likely persuaded to sign by the MVP season of his twin brother Ozzie, who had 48 home runs and 129 RBIs (in 130 games) for the Bears in 2000. After all, if Ozzie could achieve that, just imagine what the two of them could do together!
The results for José were good but not great. In 134 at-bats, he hit .284, including seven home runs and 27 RBIs. That was good enough for the White Sox to sign him to a minor league contract and send him to Triple-A Charlotte. After 18 games there, the White Sox brought him back to the American League and, at age 37, he hit .258 with 16 home runs and 49 RBIs via a .258 batting average.
That would seem to indicate that he still had something left in the tank, but the Expos cut him in spring training 2002, and he never donned a major league uniform again. But declining skills were just part of the story.
The steroid scandal was breaking big time in major league baseball and it was embarrassing to have a guy like Canseco around. Canseco asserts he was blackballed by MLB, and he might be right about that. But short of affidavits or courtroom testimony, how to prove it? His two tell-all books on doping probably gave him a measure of revenge.
It's hard to say what he was thinking, but after being out of baseball for four seasons, in 2006 Canseco returned to the independent minor leagues. But this wasn't like his sojourn in the Atlantic League, which was known for signing former major leaguers, some of whom, like Canseco, found their way back to the big time. It was not a great honor for a former big leaguer to play in the Atlantic League, but it wasn't necessarily a disgrace.
The other independent minor leagues are largely populated with washouts from the affiliated minor leagues and undrafted college players. Only a few players have any major league experience and their chances or getting a return engagement with the Show are remote.
Canseco was 41 years old in 2006, so a return to the big leagues was highly unlikely no matter where he played. He signed with the Golden League's San Diego Surf Dawgs, for whom he played one game and struck out four times. After requesting a trade that would place him closer to home, he ended up with the Long Beach Armada of the same league.
The results for the season were not good: A .169 batting average in just 71 at-bats. Also, just four home runs and nine RBIs.
The stats would seem to indicate that Canseco should call it quits for good. Yet after three years of limbo, he chose to get back into the game.
In 2010 he signed with the Laredo Broncos of the United Baseball League. It must have been quite a come-down, as the atmosphere at aging Veterans Stadium in Laredo was about as depressing as professional baseball gets. Yet here the results were more encouraging, as he hit .385 with four homers and 13 RBIs in just 39 at-bats.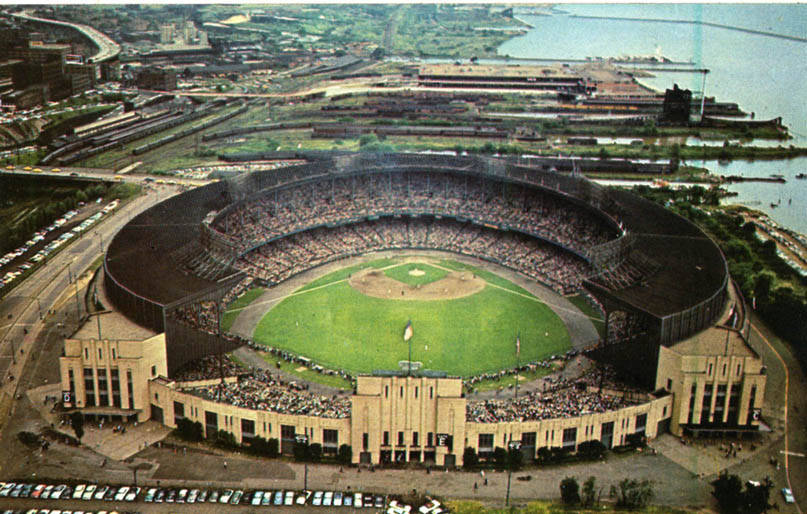 The next season he actually accumulated 199 at-bats while playing for Yuma of the North American Baseball League. The results were only mediocre, however: eight homers, 46 RBIs and a .256 average.
And in 2012, playing for the Worcester Tornadoes of the Can-Am League, Canseco hit just .194 in 72 at-bats. He had just one home run and seven RBIs.
Given such a season and his age, retirement would appear to be the best option. Yet toward the end of the season, the Rio Grande Valley White Wings (who play their home games in Harlingen, Tex.) of the United League announced that Canseco was going to play for them. For whatever reason, he never did. One would tend to think he simply came to his senses.
And then came the news that he was going to serve as a player-coach for the opening home stand of the Fort Worth Cats of the United League. What made this particularly noteworthy was that the Cats opened their 2013 season against the Edinburg Roadrunners.. .managed by brother Ozzie! You just don't see stuff like this in the majors… and rarely in the affiliated minors.
The results for the Cats were good. Four games with Canseco, four victories. One home run for Canseco (he now has 97 for his minor league career), plus a bases-clearing double. Also, he hit two dingers during a home run derby conducted between games of a double-header.
The Canseco experiment drew a lot of attention to the Fort Worth Cats. Unfortunately, a few days before his arrival, a woman in his hometown of Las Vegas accused him of sexual assault. So when he deplaned in Texas, he had even more baggage than usual. If that rape allegation sticks, Canseco's next comeback may be in the Nevada Penal League.
There may be a curse involving Canseco and the women in his life (twice-married, twice-divorced, once-bankrupted), but the one we are concerned with is the one that involves the independent minor league teams he has played for. In short, every one of them has suffered some sort of misfortune after Jose's tenure with them.
Let's start with the Newark Bears. The Bears have suffered a drop in class, going from the Atlantic League, the highest-rated independent minor league, to the Can-Am League after the 2010 season. This was the first manifestation of the curse and it happened several years after Canseco's tenure, so the cause-and-effect of the curse was not apparent at the time.
But there were even worse fates in store for other teams belonging to the José Canseco Alumni Society. The San Diego Surf Dawgs are no more. Same goes for the Long Beach Armada. In fact, the Golden League itself is long gone.
The Laredo Broncos are gone. They folded after the 2010 season. They had to go to make way for a new American Association franchise (the Lemurs) and a new stadium.
The Yuma Scorpions, originally with the Golden League, shifted to the North American Baseball League for 2011. After the season, no more Canseco, no more Scorpions, and no more North American Baseball League.
The Worcester Tornadoes have also dispersed. Actually, their financial woes started before Canseco signed on with them, so it wouldn't be entirely fair to blame the team's demise on him. Still, you have to wonder if his presence wasn't the clincher.
The Rio Grande White Wings are still in business, but remember, Canseco never actually played for them, so they might have dodged a bullet. For now.
And that brings us to the Fort Worth Cats in 2013. A financially troubled franchise for the past few season, the Cats filed for bankruptcy in 2012, and no one can blame Canseco for that. Still, you have to wonder what will happen to them after 2013. There are rumors out there that the Atlantic League is pondering a Fort Worth franchise. It has been scoping out the Cats' home park, LaGrave Field, to see if it is up to (or can be brought up to) Atlantic League standards.
Now that would be a good thing for local baseball fans, as better quality ball would be on display. But if the current franchise disappears, then Canseco's streak would be intact.
As an independent minor league hitter, Canseco is batting .250. As an independent minor league jinx, going into the 2013 season, he was batting 1.000!
Even if Canseco never plays again, I suspect we haven't heard the last of him. Even when he's between teams, he always seems to find a way to make the news. In fact, if you told me his real name was José Kardashian, I wouldn't be a bit surprised.
Frank Jackson writes about baseball, film and history, sometimes all at once. He has has visited 54 major league parks, many of which are still in existence.