There was once a tiny village that needed to dig a new well. The elders of this community, generally acknowledged as the wisest among them, sought out men who were familiar with how to dig wells and locate good drinking water. These knew about such things as soil quality, water tables and the like, and they felt that they had enough collective wisdom where they felt confident that the new well would provide healthy water for everyone within the community.
Finally the well was dug and a source of water for the village was secured.
Not long after the people started using the well a man became sick and died. The village elders and the experts they employed said the man was old and the water had little to do with his death. Not long after, a middle-aged woman became ill and passed away. The village elders and the experts they employed stated that the woman had various health problems throughout her life and the water was not to blame.
Soon, a baby died, yet the village elders and the experts they employed informed the people that infant mortality is a sad fact of life and assured the concerned community that the water was fine. Not much time passed and a young man grew sick and he too died; however, the village elders and the experts they employed reminded the people that he had suffered a traumatic injury in the recent past and complications from that were what caused his death, not the water.
On the heels of this a teen-aged girl succumbed, yet the village elders and the experts they employed assured everyone that her illness was not connected to the water. While her illness was unfortunate, these things happen in life, and the fact that she passed away at the same time as the other four was mere coincidence and nothing to be concerned about.
The population of the village gradually dwindled until there was no one left. Travelers passing through saw the remains of the village with the skeletons scattered about without any sign of violence and trauma. Despite the assurances of the village elders and the experts they employed, it turned out that the water was poison. These travelers surveyed the scene, saw the grave markers from the recent past and the remains lying about and could only wonder how the village never clued in the water was bad.
The answer is simple: the village elders and the experts they employed informed them that the water was good, and the deaths that followed the digging of the well were due to simple bad luck and random circumstances.
Well, the Blue Jays' offensive ineptitude has been chalked up to everything but the players wielding the bats. J.P. Ricciardi is content with the offense and has stated that no further changes are needed. Yet…
* Career RISP including 2008

Gregg Zaun:

Sit.    BA   OBP   SLG
2008: .266  .354  .383
RISP: .225  .289  .325
Car:  .261  .362  .380 *

Rod Barajas:

2008: .286  .349  .481
RISP: .275  .356  .400
Car:  .245  .306  .395 *

Lyle Overbay:

2008: .260  .367  .388
RISP: .180  .371  .280
Car:  .254  .371  .415 *

Aaron Hill:

2008: .263  .324  .361
RISP: .255  .291  .353
Car:  .288  .352  .449 *

David Eckstein:

2008: .282  .351  .359
RISP: .340  .386  .440
Car:  .277  .337  .370 *

Scott Rolen:

2008: .283  .375  .446
RISP: .186  .333  .233
Car:  .288  .389  .516 *

Shannon Stewart:

2008: .240  .325  .303
RISP: .211  .347  .316
Car:  .303  .368  .438 *

Matt Stairs:

2008: .257  .335  .421
RISP: .200  .339  .378
Car:  .261  .376  .472 *

Vernon Wells:

2008: .276  .330  .447
RISP: .255  .328  .333
Car:  .279  .341  .485 *

Alex Rios:

2008: .272  .331  .377
RISP: .215  .270  .277
Car:  .281  .330  .409 *

What has to be borne in mind is that 2008 totals with RISP have caused erosion in their career totals in that department. Their RISP numbers coming into the season were actually (for the most part—Barajas and Eckstein being notable examples although neither was expected to be a major offensive contributor) better than they are as listed above. Also of note:
The Blue Jays are getting .258/.328/.359; 4 HR 29 RBI production out their No. 3 hitters (the AL average is .264/.350/.430; 10 HR 41 RBI) and are receiving .272/.344/.416; 7 HR 34 RBI production from the cleanup spot (AL: .275/.352/.445; 10 HR 41 RBI). How bad is that? Well, a league-average eight-hole hitter hits about as well as a Blue Jays three-hole (hitter) and an AL average 6-7 hitter (somewhere between those two averages) is what the Jays are getting from their cleanup spot. Put another way, take two hitters from the bottom third of an AL average team and that's what Toronto is using 3-4 in the lineup.
Getting back to the analogy used at the beginning—several people dying within a short time period may be coincidence, but when it keeps happening it becomes obvious something else is at play. Random variations in things like hitting with RISP/clutch hitting and the like happen at times. However, what are the odds that almost the entire lineup suffers from the same malady at precisely the same time? David Eckstein is the only player who hits better with RISP, and while Shannon Stewart's raw OPS is better in that situation, his batting average is 29 points lower. All he does better with RISP is reach base, which is not synonymous with getting base runners home.
Sabermetrics tells us about sample size, there are 91 games left to play, but despite all this I cannot shake the feeling that unless some major changes are made the Toronto Blue Jays will continue to scuffle all season, likely finishing not far off of 2007's 83-79 totals. Sabermetrics tells us that their career totals indicate that they will eventually hit with RISP. If indeed this is true, then the Jays have the AL East wrapped up; the players are due to become beasts hitting with RISP, since all can be expected to reach career norms. With their pitching in place and the expectation that base runners are due to be cashed in early, often and repeatedly in the very near future, how can they possible miss?
There are two things that concern me. One, let's assume that a return to the mean is guaranteed. The thing is, regression/returning to the mean is not the same things as regression/returning to the mean between now and September 28. It means given enough time they will again reach the mean, although it could mean that it will flow into April-May 2009 which doesn't do the Blue Jays a bit of good this season.
The second thing that concerns me comes from simple observation. The Jays' poor situational numbers are not the result of bad luck. Bad luck occurs when screaming line drives are hit right at fielders or SportsCenter highlight reel defensive plays are turned on balls in play or towering fly balls deep in the gap are brought in by sprinting outfielders who make snow cone catches with a desperate lunge.
In big situations the Jays strike out, hit ground balls at infielders, lazy fly balls and pop ups. To use one example, the Blue Jays are hitting .215/.256/.446 with the bases loaded, while the other 13 teams in the AL are batting .300/.362/.467. With RISP the Jays are hitting .233/.327/.325 with 32 GIDP; the other 13 AL teams are batting .269/.365/.412 averaging about 20 GIDP.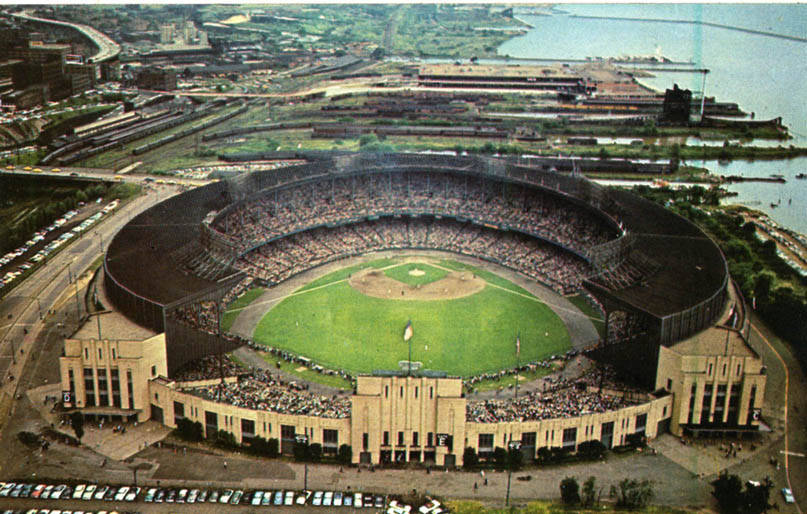 That's not a slump—that's a disease. A disease of collective ineptitude.
A baseball team is not the sum total of players' individual stats. The Blue Jays' stats indicate a team that should be 38-33 in third place three games behind Tampa Bay. The Blue Jays team is 35-36 and in last place. A baseball team is a muscle car where the biggest and baddest parts thrown together do not equate into maximum low-end torque and high-end horsepower, but rather the right parts, put together skilfully is what maximizes performance. A good baseball team is better than the sum of its parts, whereas a bad team is lesser than the sum of its parts. Last year, the sum of its parts gave the Arizona Diamondbacks a 79-83 season, but the team finished 90-72.
The status quo regarding the offense has shown the lineup is far less than the sum of its parts and a change is required. I'm not going to suggest what that change should be, but I will suggest that a change is needed regarding who decides what change is needed. Here are my three articles of impeachment for J.P. Ricciardi:
1) He has created a lineup that is less than the sum of its parts and almost the entire lineup's situational hitting is far below their career norms.
2) He is completely oblivious to the fact that the Blue Jays' lineup is badly flawed and has been unable to find even league-average offensive performers for left field and designated hitter.
3) If he is aware of these flaws, then he should be fired for not addressing them. A general manager who cannot find two league-average bats for non-crucial defensive positions among 30 major league organizations is clearly incompetent. The fact that Adam Lind is crushing the ball in Triple-A but Ricciardi feels he cannot outhit eight players who have batted a collective .234/.319/.316 (the Jays' 2008 production from left field) is evidence of this.
You can Google everything I've written since J.P. Ricciardi was hired and this is the first time you will read this sentiment: I have lost all confidence in his ability to put together a winning team, and it's time for a new direction for the Toronto Blue Jays. I don't blame John Gibbons—he can only play the cards he's dealt. The Jays need a new dealer, somebody who likes playing with a full deck.
He should join Bill Bavasi in the unemployment line and be replaced by somebody who will take a proactive approach in getting the team at least as far as league average in left field, DH and with RISP. There is still enough time to salvage the situation, but action has to be taken without delay.
As of June 17, 2008 I am officially off the J.P. Ricciardi bandwagon.