As usual, when somebody prominent in the baseball world dies, we have no shortage of obituaries to read through. And in the case of Bob Turley, this is especially true, largely due to the fact that the best years of his career were with the New York Yankees. Had he registered the same statistics but spent his entire career with his original organization (the Browns/Orioles), the amount of line space devoted to his passing would doubtless be less.
I guess it comes with the territory when writing obits. When some major movie star shuffles off to that big Beverly Hills in the sky, they never mention what he did in regional theater or summer stock. They stick with the "big league" achievements.
The tributes to Turley, among other players, shows just how shortsighted the obit writers are. If all you knew about baseball was what you read in the obituary columns, you would never know the minor leagues existed. That's too bad, because a lot of notable achievements in minor league ball get overlooked. And Turley, who died last weekend, is a case in point.
After signing with the St. Louis Browns, Turley began his professional career in 1948 at age 17 with Belleville of the Class D Illinois State League. The following year, he was promoted to the Aberdeen Pheasants of the Class C Northern League. His 23-5 record and 2.31 ERA warranted a promotion, so in 1950, he was bumped up to Double-A San Antonio.
Unfortunately, he was not ready for such a big jump, so he was demoted to the Class A Wichita Indians. The results there were mixed (11-14 with a 4.28 ERA), but he was back at San Antonio in 1951, and that is when he wrote his name into the Texas League record books.
Getting off to a 10-2 start, Turley was with the 1951 Missions for their entire season, going 20-8 with a 2.96 ERA. Though his control left something to be desired (142 walks in 268 innings), he was named the Texas League Pitcher of the Year.
Obviously, Turley had a lot of good games that year, but two were especially memorable. One was an outing against Tulsa on Aug. 11, when he was shooting for his 20th victory of the season. His opposite number, Bob Curley, was plodding through a less memorable season (he ended up at 6-12).
Still, one imagines Bob Turley vs. Bob Curley gave the radio announcers something to joke about. I don't know if this was the first or only time in baseball history that both starters had the same first name and rhyming surnames, but even by SABR standards, this would be an arcane research topic.
On that August evening at Mission Stadium in San Antonio, Turley struck out 22 Tulsa batters. That was more than 10 percent of his strikeout total (200) for the season. That he did so in 16 innings dilutes the record somewhat (he had 16 through nine innings) but adds an iron-man aspect to the accomplishment. Given that it was mid-August in San Antonio, the weather that evening was probably not conducive to an extra inning complete game.
The game was knotted at two apiece after nine innings and remained tied (3-3) seven innings later. Then came the curfew. The attendance that evening was 3,143, but there's no telling how many fans remained to the end to see Texas League history in the making.
Think of the pitch count limits on minor league pitchers today, then reflect on Turley's durability. To wit:
In order to strike out 22 batters, you'd have to throw 66 pitches minimum. By the time you factor in the nine walks (minimum 36 pitches) and 12 hits (all singles) Turley gave up, you're up to 114 minimum. I don't believe they kept pitch counts in those days, but I think it's safe to say that few at any level of professional or amateur baseball will ever surpass Turley's total … whatever it was.
The record Turley broke had been set in 1909, when Willie Mitchell of the San Antonio Bronchos struck out 20 Galveston Sand Crabs in his first professional season. Mitchell, however, did not go into extra innings, so after Turley's feat, he still held the record for most strikeouts in a nine-inning contest. Mitchell earned a promotion to the big leagues (Cleveland) later that season and embarked on an 11-year career.
Curiously, even though Turley went the distance in his game, he did not get a decision because of the curfew. A victory in this marathon would have been a particularly memorable 20th win, but it was not to be.
The man most responsible for this situation was the Missions' center fielder, Bobby Balcena (whose major league career was only marginally better than Moonlight Graham's, as it consists of a mere two at-bats for the Reds in 1956). His miscue in the top of the eighth inning allowed Tulsa to score two runs and tie the game.
After Tulsa pushed across a run in the top of the 16th inning, Balcena re-knotted the game with a solo home run in the bottom of the inning. So he cost Turley the complete game shutout, yet he kept him from getting stuck with the loss. Well, one's teammates giveth and one's teammates taketh away.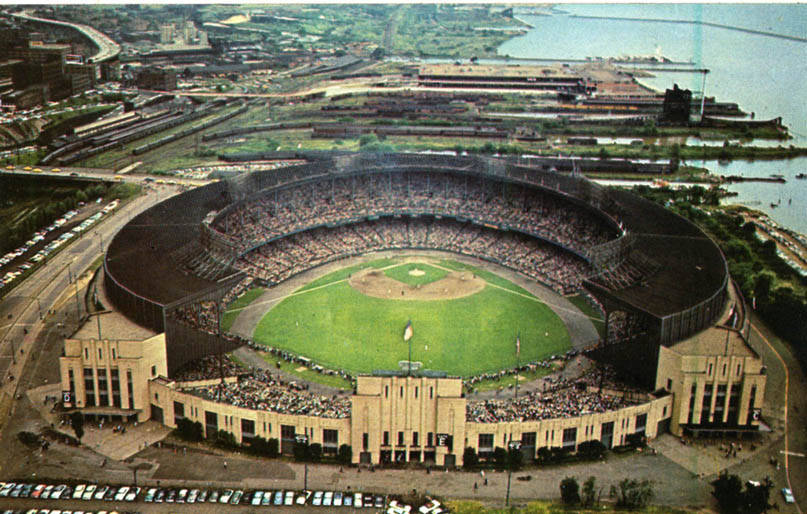 We sometimes hear of a hard-luck loser, but there is no turn of phrase for the hurler who pitches his heart out and comes away with no decision. At least Turley had the strikeout record as a consolation prize; normally, all a pitcher gets from such an experience is a life lesson.
That Aug. 11 game also went into the Texas League record books for most strikeouts combined. Tulsa's modest total of six strikeouts (courtesy of starter Bob Curley and reliever Dave Jolly) brought the grand total to 28. That record lasted all of 23 days. And Turley was involved in breaking it.
On Sept. 3, Turley struck out 14 in a contest against the Houston Buffs. This time around, however, he was upstaged by his opponent, Vinegar Bend Mizell, who fanned 17. The combined total of 31 remains the Texas League record. Unfortunately for Turley, this entry in the record book didn't result in a victory either, as the Buffs won, 3-2.
Despite the nickname Vinegar Bend (derived from his hometown), which conjures up visions of lazy, looping breaking pitches, Mizell was, like Turley, a fireball phenom. Indeed, just four days after Turley's 22-strikeout game, Mizell challenged the record with an 18-strikeout performance. Mizell ended up as the Texas League strike outking in 1951. Of course, Turley and Mizell both went on to bigger things, notably the 1960 World Series, when the former was with the Yankees and the latter was with the Pirates.
In St. Louis, Browns owner Bill Veeck was certainly aware of Turley's achievements in San Antonio, so he brought him up to the show after the Texas League postseason (the Missions lost to Houston). Turley's major league debut, on Sept. 29, 1951, gave no hint of future success. In the next-to-last game of the season, he gave up six earned runs in 7.1 innings in an 8-3 loss to the White Sox
Turley was in the Army for all of 1952, but the following year he returned to the Browns long enough to pitch 60.1 innings before they packed up and moved to Baltimore.
Fun fact: Bob Turley was the winning pitcher (3-1 over the White Sox) in the Orioles' first-ever victory on April 15, 1954. That season, he pitched well enough (14-15) with the seventh-place Orioles (54-100) to attract the attention of the Yankees. They must have had some concerns about his walk-to-strikeout ratio (181 to 185—both totals led the league), but even so they acquired him on Nov. 17, 1954 in a 16-player deal.
At this point, let's hit the pause button and observe that the trade netted the Yankees another hurler of note. Coming off a disastrous (3-21) sophomore season with the Orioles, Don Larsen made baseball history with the Yankees just two years later.
And FYI, Willie Mitchell's Texas League record for strikeouts in nine innings was eventually broken by Dave Righetti, who struck out 21 Midland Cubs while pitching for the hometown Tulsa Drillers on July 16, 1978 in front of a throng of 226 die-hards.
Like Turley, Righetti did not come away with a victory. He left after nine innings with the game tied at 2-2 and the Drillers lost it 4-2 in the 10th inning. There seems to be some sort of jinx attached to setting strikeout records in the Texas League. I guess we could call it the curse of Willie Mitchell.
Well, Righetti is only 54 years old, and he looks hale and hearty as he goes about his duties as Giants pitching coach. So it will likely be a long time before we read any obits on him. But when we do, I suspect they will fail to mention his achievement with Tulsa. After all, he pitched 11 seasons for the bygosh New York Yankees, so we can't waste space on that sort of thing.
The rule seems to be this: When it comes to major league player obits, no minors allowed.
Frank Jackson writes about baseball, film and history, sometimes all at once. He has has visited 54 major league parks, many of which are still in existence.