With the recent promotions of Jurickson Profar and Dylan Bundy to the majors, the short list of best prospects left in the minors begins with Royals prospect Wil Myers. There is still much up in the air surrounding Myers, mainly regarding what position he will eventually play in the field, but the one thing that we can count on with Myers is his bat.
But I'm in the business of figuring out what types of players these prospects are going to turn into, so with that, I'm bringing back an exercise that I've done on this site before. My first in-depth comparison came two years ago with the call-up of Giancarlo Stanton, in which I explained my thought process in-depth before projecting what kind of hitter Stanton might become. I won't go into the same detail again here, but you can check it out if you want to understand my thought process a little better. Since then, I've done in-depth comparisons on Mike Trout and Dustin Ackley for this site, as well as a number of others on my site, but it's been a few months. Time to break it out again, and who better to look at than the best hitting prospect remaining in the minors.
What we know
Myers is a 6-foot-3, 200 pound right-handed hitter. He is primarily a right-fielder but has also played some center field and a little third base. He has plus-hitting ability and a career .303 average in the minors, and plus-power potential.
It's actually much more complicated than just that with Myers, who has a few variables both at the plate and in the field. As a tall converted catcher, Myers automatically draws comparisons to Dale Murphy and Jayson Werth, which may prove to be accurate, but are based on a few superficial observations and are the exact reason I do this exercise.
Myers will not be a catcher. The Royals decided that after the 2010 season. It seemed to be a foregone conclusion at that point that he was going to be a right fielder, and he spent the majority of the 2011 season playing there at Double-A, with 13 games dabbling in center field and six in left field, where his plus-arm goes to waste. It's common for teams to move minor league players around the diamond, especially outfielders around the outfield, but it seemed they had decided on right field for Myers.
He returned to both right field and Double-A to begin the 2012 season, but during his short 35-game stint there, he actually played more center field than right, and even played two games at third base. The move to center made sense—Myers may not be able to handle center field long-term, but it was worth a shot to see if he could handle the position while he was young and still had some speed. Additionally, through the first two months of the season, major league right fielder Jeff Francoeur was actually playing decent baseball, hitting .280 and slugging .450. It appeared the Royals were simply considering a way to get both Myers and Francoeur in the lineup, a notion that seems preposterous just four months later.
The games at third base caused some head-scratching, however. Sure, Mike Moustakas wasn't, and didn't end up, having the season many had hoped for out of the once highly-touted prospect, but it's far too early to be giving up on him. Were they considering some kind of platoon where the left-handed Moustakas sat against lefties while Myers played third, then shift Myers out to the outfield against righties? After 35 games, Myers was promoted to Triple-A, where he played 67 games in center field against just five in right, and saw 13 games at third base.
For our purposes, I'm taking the third base aspect out of the equation. Myers could see some time there in the majors, but to ever be a full-time third baseman, hedl need to spend far more time in the minors to work on the position than the Royals are likely to give him at the start of next season.
So what does Myers' positional future hold? Based on the opinions of most scouts, Myers could handle center for a few years before shifting over to right, so that's what were going to go with. Our comparison will look primarily for right fielders who may have seen some time in center throughout their careers .
Offensively, we've seen three different sets of results from Myers. In 2010, his first full season, Myers demonstrated the plus-hit tool that scouts raved about, hitting .315/.429/.506 between Low and High-A, including slugging .512 while playing at Wilmington, generally regarded as one of the worst hitting parks in the minor leagues. Myers' season was impressive; he demonstrated an outstanding approach at the plate, showing great plate discipline and limiting his strikeouts while hitting for good but not great power (in terms of home runs). His 37 doubles, however, were a sign of more power to come, especially the 18 in 58 games in Wilmington, which as the deepest power alleys in the minors.
The 2011 season was generally lost for Myers, who battled a knee injury and played in just 99 games for Double-A Northwest Arkansas, hitting just .254 with eight home runs. He still demonstrated a strong eye at the plate, but his walk rate did drop while his strikeout rate rose. This season, Myers broke out, returning to Double-A just long enough to prove he didn't need to be there, and moving on to dominate Triple-A. All told, he hit .314/.387/.600 between the two levels, with 26 doubles and 37 home runs en route to winning just about everybody's minor league player of the year award.
It was a monster season for Myers, but one that was largely different from his impressive 2010 campaign. Myers' walk rate dropped again, now down to 10.3 percent after being between 15-16 percent in 2010. At the same time, his strikeout rate jumped up from the mid-teens to the mid-20s in 2012.
Of course, with these changes came a significant jump in power, so no one is complaining> However, it does formulate the question: Which one is the real Myers?
As with most things in life, the truth is likely somewhere in the middle.
Before the season, Baseball America wrote that scouts projected Myers with the power potential to hit 20-25 home runs per season. That was before his power outburst in 2012. A 37-homer season in the minors doesn't translate directly into major league power, but I have to believe now that 30-homer seasons are withing reach for Myers.
In the first part of our comparison, we want to look at his best-case scenario. Myers hasn't shown the ability to hit 35-40 homers with the low strikeout rates he demonstrated earlier in his career, but if he cuts the approach down slightly, he may be able to meet somewhere in the middle, hitting over .300 with 25-30 home runs and strikeout numbers that aren't exceedingly high. So for our first search, we'll look for right-handed hitting outfielders who are 6-foot-2 or taller who hit over .300, more than 30 doubles, less than 30 home runs and a strikeout to walk ratio of less than 1.5-to-1. Three players in the expansion era have had more than one such season.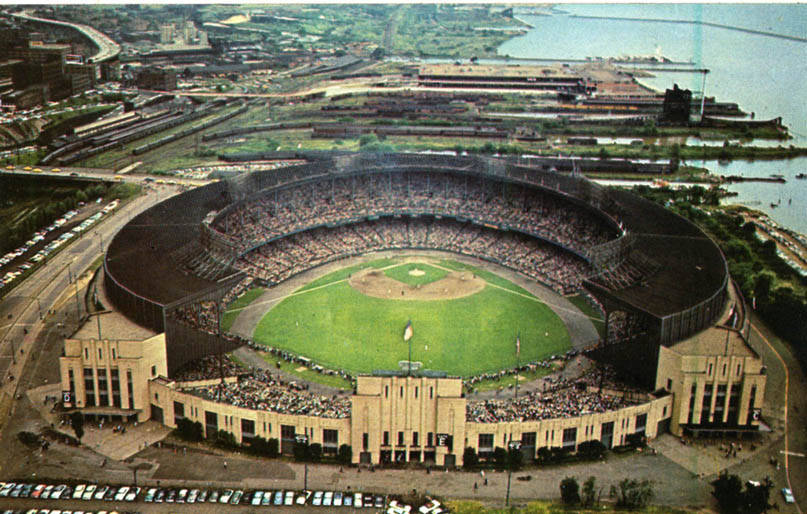 Dave Winfield had three, but he was 6-foot-6 and a freakish athlete. That doesn't really fit Myers' profile. Cesar Cedeno had two such seasons, but was a much different hitter after the age of 23 than he was before, when he had three straight 20-homer seasons. After the age of 23, he never hit more than 18.
The final player is Matt Holliday, who works as a strong comp, if only he were a better defender. Myers shouldn't win any Gold Gloves, but he should be able to hold down center field for a few years (something the Rockies never considered asking Holliday to do), and has a strong enough arm to move to right when development dictates, rather than be relegated to left the way Holliday is.
Offensively, however, the comp is great if we consider the post-Colorado version of Holliday, which is basically the real version anyway. I don't expect Myers to put up a season like Holliday did in 2007, when he hit .340 with 50 doubles and 36 homers, but it might be within reach if he got to hit at Coors Field 81 times a season. Since he was traded by the Rockies, however, Holliday has averaged .305/.387/.519 with 39 doubles and 25 home runs a year while averaging 68 walks and 103 strikeouts per season. Holliday has been a 5-7 win player during his time with the A's and Cardinals, and Myers has the opportunity to be a similar type of impact player, although a larger portion of his value could come from his defense.
That's the best-case scenario for the Royals, and it's a great case. But a lot has to go right still for Myers to approach Holliday-esque levels.
Realistically, Myers won't be able to maintain his new-found power outburst without also continuing to swing and miss, and even though his strikeout totals aren't egregious, they're significant enough to change the type of hitter he could become.
It's feasible that in his best seasons, Myers hits .300 with 30-35 homers, and when at his best, he will post a strong K:BB ratio. So in our search for our realistic high and low-end comps, I'll look for right-handed hitting center and right fielders who were 6-foot-2 or above who hit over .300 with 30-35 home runs and posted a K:BB ratio of no worse than 2-to-1. These are the results:
Rank       Name                           Years                
1            Vladimir Guerrero                3
2            Jermaine Dye                     1
3            Moises Alou                      1
4            Tim Salmon                       1
5            Dwight Evans                   1  
6            Dave Winfield                    1


No one should have the burden of being compared to Vladimir Guerrero, who is among the game's unique players, but after him on the list are two players who work as comps for Myers.
Moises Alou had some wild fluctuations in production during his career, with years in which he batted anywhere from .273 to .355 while in his prime and home run totals from 18 to 39. There's no way to predict that in a player, but Myers' two vastly different full minor league seasons do allow for the possibility that he will have some fluctuations in his power from year to year, and may go one year with major power outbursts and other years when he shows only moderate power, all the while being a productive hitter.
What I like about Alou are his averages when you look at the entire product. From 1993 to 2005 during a 12-year prime (he missed all of 1999 due to injury), Alou averaged .302/.372/.517 with 29 doubles and 24 home runs per season, and that's while battling injuries and only averaging 134 games a season. His per 162 game numbers come out to 36 doubles and 30 home runs per season. A 12-year prime like that for Myers would make Royals' fans very happy.
The bad part about the Alou comp, however, is that he never struck out 100 times in a season. Alou never walked a ton, but he walked a decent amount for an aggressive hitter. His hit tool was so good, however, that he never struck out more than 87 times in a season. Even at his best, Myers should surpass that. This search was directed at finding a player with more power and higher strikeout totals, and that's not what it found in Alou, who made this list because of his 1998 season in which he hit 38 home runs, once of just three 30-homer seasons he recorded. But I like Alou as a realistic high-end comp. I could foresee years in which Myers posts a high batting average with less power, and others when he hits for more power and strikes out more, simply because he's capable of being both types of hitters, depending on what the Royals need.
The other player on this list i like as a comp is Jermaine Dye.
Royals fans, at least the older ones, should be quite familiar with Dye's work, as he had two fine seasons in blue in 1999 and 2000. And while they went largely overlooked at the time because they took place in Kansas City and during the Steroid Era, back-to-back seasons averaging .308/.372/.543 with 42 doubles and 30 home runs, 64 walks and 109 strikeouts is a deal the Royals and their fans would take right now for Wil Myers at ages 25 and 26 (which Dye was at the time).
Those were the two best seasons of Dye's career, with both coming in with a WAR of 4.3. Dye demonstrated good power throughout his career (when he was healthy), but only one other time did he break the 3-win mark, which was during his 44-homer season in 2006. Despite his power, Dye was a good but not great player due to low-to-moderate walk rates and moderately high strikeout numbers.
If Myers becomes a 35-40 homer guy year after year, it will likely be in this mold. Players who strike out 140 times in the minors don't typically shave 40 strikeouts off their totals while keeping their power output. But there's also the possibility that Myers could have a number of years in the 25-35 homer range while also striking out 100 times, which Dye did seven times in his career. Dye looks like a good realistic low-end comp.
Finally, there's always the risk that the hit tool simply doesn't translate. It's the possibility that always exists with hitting prospects.
What if Myers simply isn't a .300 hitter? What if his 2011 season wasn't just due to injuries? What if the league adjusts to Myers and he never adjusts back? And what if, at the same time, he can't handle center field in the majors, and he becomes a right fielder-only who is a good, but not great hitter?
For our last search, we'll look for tall outfielders who hit under .300 with less than 30 homers and more than 125 strikeouts. There were four players who had more than three such seasons:
                   
Rk        Name       Yrs
1   Mike Cameron    10
2     B.J. Upton     6
3       Rob Deer     6
4    Pat Burrell     4

I'll rule out Deer, who had significant contact issues that ultimately ended his ability to be a productive hitter. Upton is out too, simply because speed plays way too big of a part in his offensive blueprint to be compared to Myers. Cameron is tempting, because he is the epitome of the power-for-strikeout trade off that many teams made during the late 90's and 2000's, but its too hard to ignore the fact that Cameron's career as a full-time player likely would have been much shorter if it hadn't been for his defense. Myers doesn't have anywhere near Cameron's defensive abilities, and I'd be shocked if he has a prime of less than 10 years. Myers is going to be a major leaguer for at least a decade, we're just trying to figure out what kind.
That leaves us with Burrell, who fits our criteria well and should give Royals fans a reason to be optimistic while also scared to death.
Burrell had a 12-year major league career in which he hit 292 home runs and won two rings. It's a career that most major leaguers would trade for in a second. He was also one of the most frustrating players in recent memory.
Burrell looked like a star in the making, posting a .920 OPS and hitting 37 home runs at the age of 25. Soon thereafter, however, the league figured him out and he failed to adjust, keeping him from ever becoming the star Phillies fans had envisioned. Burrell was still talented enough, however, to remain an above-average major leaguer well into his 30s, largely due to his plate discipline and power. Burrell hit over 30 home runs three more times after that, but batted just .248 during the final eight years of full-time action in his career, and a slight decline in bat speed and inability to play the field saw him out of the league by 34.
If Myers struggles, it will probably be with a slightly higher average and slightly lower power than Burrell had, but the same profile remains. Myers will offer more defensive value than Burrell, even if he can't play center field, but it's not enough to make him more than right around league average if he's a .260 hitter.
So what do we have in Myers?
The good news with our comps is that Myers should develop into a regular in the Royals lineup for a nice long prime. He is an immensely talented hitter whose risk of falling flat on his face is extremely limited at this point. Could he still fail completely? Of course, any prospect can. But we can be as sure of Myers become at least a league-average hitter as we can of any prospect currently in the minors.
The question is what type of hitter Myers will become. Is he going to be a great all-around hitter like Holliday, who can hit over .300 and hit 30 home runs a season while limiting strikeouts? Or will he do so with moderate power in the 20 homer range instead? Or is the power and strikeout combo the real Myers, and if so, how much will the strikeouts affect his ability to hit for average? And lastly, what happens to Myers when the league ultimately figures him out? Can he adjust?
Our comps of Holliday, Alou, Dye and Burrell lay out the possibilities for Myers in the near future. He should be an impact hitter for the Royals, and likely soon, but there's no guarantee he'll be the three-hitter fans are already penciling him in to be.
References & Resources
http://www.baseballamerica.com/online/prospects/rankings/organization-top-10-prospects/2012/2612810.html