It's been a rough year for the Marlins. After going all-in on a new marketing campaign to coincide with big free agent signings and the opening of a new stadium, the Marlins fell flat on their faces and ended the 2012 season by selling off their franchise player (Hanley Ramirez) on the cheap and firing their loud-mouth manager who had alienated their large Cuban fan base with inappropriate comments.
To further insult their emotionally injured fans, the team began the offseason by trading away all three of last year's big free agent signings, largely through a well-publicized blockbuster with the Blue Jays. That deal arguably had some baseball merit (although I still don't think they got enough in return), but had the PR effect of a guillotine chop to the hearts of their already skeptical fan base.
Lastly, as the season was about to begin and what little excitement there might have been began to rise, they experienced another PR nightmare when word leaked out that they were suing one of their season ticket holders after the fan complained about an advertisement obstructing the view.
Needless to say, the Marlins need something good to talk about. Which is how bad baseball decisions are made.
On the eve of Opening Day, the one day of the year when even Marlins fans can be blindly optimistic about the upcoming season, the Marlins announced that top pitching prospect Jose Fernandez, cut three weeks before, would re-join the major league club for Opening Day because of injuries to starting pitchers Henderson Alvarez and Nathan Eovaldi.
There are a ton of angles from which we can move here, but it would be naive to think that the need for a decent storyline, the need to generate some excitement, and the need to sell some tickets didn't factor into the Marlins decision.
From a purely baseball standpoint, Fernandez, despite having yet to appear above High-A ball, may be one of the five best starting pitching options in the Marlins organization. Despite not turning 21 until the end of July, he may be a better option for winning games in 2013 than Alvarez or Eovaldi, and probably is a better option than anyone else available in the minors.
But since when have the Marlins given anybody any indication that they were worried about winning games in 2013?
I predicted at the beginning of February that Fernandez was a prime candidate for exactly this kind of decision, so I was thrilled when the Marlins appeared to make the right call in sending him to Double-A to begin the season. I didn't expect him to be there for long, and figured he might even be up by the end of the 2013 season for a September cameo to prepare him for next year.
Full disclosure: I love Jose Fernandez. Not as a person, I don't know him. But as a prospect. I see a ton of young players and Fernandez was among the best, if not the best, I saw in all of 2012. He dominated the low minors last year and was as polished a young pitcher as I've ever seen—an on-field report that matches the reports of his off-the-field maturity.
All of which bodes well for him being able to handle the jump the Marlins have now put on his shoulders. And that's not my main concern. Is Fernandez going to come up and post double-digit strike out numbers and ERAs below 2.00 right out of the gate? In that park, I guess anything's possible, but I doubt it. But he should be able to hold his own in the majors, even at the age of 20, and certainly better than any other 20-year-old pitcher in the game right now.
Typically, my concern here would be with Fernandez's development, and there is some worry there. Fernandez is already quite polished for a young pitcher, but facing A-ball hitters and major league hitters is very different. For example:
Fernandez has a plus-fastball with good command and a plus-curveball. Against A-ball hitters, that's all he needed. He has the potential for a decent change-up, and he threw some nice ones in his pre-game bullpen on the day I saw him last season, but he simply didn't need them in games. He will in the majors.
The biggest jump a player typically experiences in the minors is from A-ball to Double-A. Skipping over Triple-A to the majors wouldn't be the end of the world, but Fernandez has yet to face experienced hitters who can hit pitchers with just a fastball/curveball combo, no matter how good those pitches are. Fernandez's combo isn't as good as Stephen Strasburg's, and yet even he needed 13 starts in the upper minors, during which time he worked primarily on his change-up. The Marlins are going to ask Fernandez to do that in the majors.
But let's say that Fernandez adjusts just fine to major league competition and becomes the best 20-year-old pitcher we've seen since Dwight Gooden. Let's say he captivates the baseball world and wins the Cy Young (yes, the hyperbole here is intentional). What good will it do the Marlins?
Fernandez could literally replicate Gooden's 1985 season, complete with his 276.2 innings pitched (!), 24-4 record and 1.53 ERA and the Marlins might still finish last in the NL East. At best, it might leapfrog them over the Mets into fourth place. As long as Placido Polanco is still protecting Giancarlo Stanton in the cleanup spot in the lineup, the Marlins are going to stink.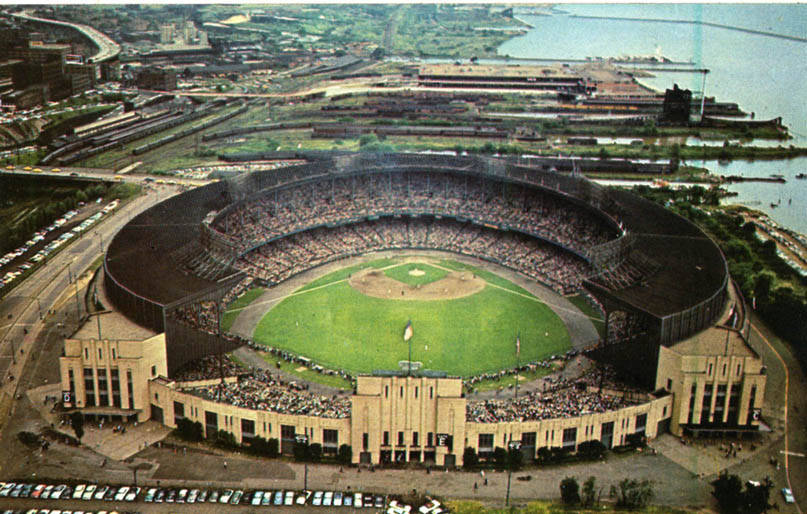 So what's the rush?
The Marlins are going to get only so many seasons out of Fernandez. The argument has been made (both to me about Fernandez and about prospects being called up in general) that if Fernandez is as good as anticipated, he will be locked into a long-term contract long before he reaches free agency. With another organization that may be true, as teams are locking up their own young talent more than they have in the past 20 years, but the Marlins have shown no indication they'll join the party. Miguel Cabrera was traded away. Ramirez got an extension but was traded soon there after. Stanton remains without a long-term deal and probably isn't getting too comfortable in South Florida.
The Marlins could give Fernandez a long-term deal tomorrow if they wanted (the Rays probably would), but they've given no one any indication of making that their organizational strategy and have, in fact, demonstrated exactly the opposite of that kind of loyalty to their players.
Additionally, here's the big problem with calling up young players before either they, the organization, or some combination of the two, are ready to succeed:
Even if a team locks up a young player long-term the way, say, the Diamondbacks just did with Paul Goldschmidt, or any number of teams have done with their young players approaching arbitration, there are only so many years (three, to be exact) in which a team has a player's services at a league minimum salary. These contracts, which give organizations cost-certainty throughout the arbitration process and, in many cases, buy out a free agent year or two, are great for the teams. There are only three seasons for every player that guarantee the team the right to pay them no more than the league minimum, no matter how productive they are.
These seasons are extremely valuable when it comes to team-building, and the less a team spends, the more valuable they are. And no organization has historically spent less than the Marlins (the 2013 Astros notwithstanding).
We need only look back through past World Series winners to see the value in these players. Last year's Giants spent $131 million, but Buster Posey, Brandon Belt, Madison Bumgarner and Brandon Crawford all made less than a million each. The 2011 Cardinals spent $109 million, but series MVP David Freese, closer Jason Motte and Allen Craig all made the league minimum.
Even the 2009 Yankees, with their $207 million payroll, got contributions from league minimum players Brett Gardner and Joba Chamberlain. Only the biggest spending teams can survive not having some kind of significant contribution from at least one or two starters or key contributors making the league minimum salary.
So no matter how well Fernandez does this year, the Marlins will still be wasting one of his three league minimum seasons on a team that has no chance of competing.
You can't keep a player in the minors forever and Fernandez wasn't going to be held off for long, but there was also absolutely no need to rush him. Having him spend another full season in the minor leagues was not only completely justifiable from a financial standpoint but was probably a good idea developmentally. The Marlins realized some form of this when they sent him down initially—whether they had wanted him to develop more or just hold off his service clock was not really explained. But when the injury bug hit, they saw an opportunity to sell some tickets and generate some interest in an otherwise nondescript team destined for a long summer of playing in front of empty seats.
Unfortunately for the Marlins, while interest in Fernandez will be strong at first, unless he does something magical along the lines of Doc in '85 or Fernando Valenzuela '81, it won't be enough to make up for the public relations damage the team did this offseason.
If this decision was made purely with baseball and the long-term fate of the organization in mind, then I fear it's even worse. I hate when baseball decisions are made with a PR influence from ownership, but I also understand that it happens. Baseball, after all, is a business. But if this decision was made solely by Larry Beinfest and the Marlins baseball people, then I simply don't know what else to say other than that it's a near-sighted and irresponsible use of the second-most valuable resource in an organization that has far too few.
Fernandez has only a certain amount of value that the Marlins can guarantee will be theirs, and they are prepared to waste one of his most potentially valuable years on a lost season that is otherwise rebuilding.
References & Resources
http://sports.yahoo.com/blogs/mlb-big-league-stew/miami-marlins-threaten-lawsuit-against-season-ticket-holder-183450275–mlb.html