The baseball world got some bad news Monday with the announcement that Mets phenom Matt Harvey has a torn UCL, is headed to the disabled list, and will likely end up on the surgeon's table to undergo Tommy John surgery. Regardless of your allegience, the loss of Harvey from the baseball world, no matter how temporarily, is sad.
And this is coming from a life-long Phillies fan. I have dreaded, for the better part of a year, having to watch a Harvey-lead Mets resurgence with the only hope being that the Alderson-led franchise would head down the same self-destructive road as did its Minaya-led predecessors. But I would never have wished this upon my worst enemy, which the Mets are, from a sports fandom standpoint, of course.
The news of Harvey's injury conjured up all kinds of thoughts from all different angles of this issue, not all of which are necessarily connected. That can mean only one thing—an article in bullet form!
—A sad day for baseball. Look, this isn't the end of the world. It feels like it for Mets fans, who have already mentally come to grips with the idea of not having Harvey in 2014, but the silver lining is that Harvey is still young and that the worst-case scenario is Tommy John surgery, which has an extremely high recovery rate.
This situation parallels the one the Nationals faced in 2011 when Stephen Strasburg hit the same road bump at a similar time of the season and in his career. Strasburg has returned just fine, which does not guarantee anything for Harvey, but does give the Mets a reason for optimism, assuming they don't make a premature run at an NL East crown in 2015, only to shut Harvey down early due to poor planning.
—Just have the surgery already! There were two pieces of news rolled into one with Monday's announcement. The first is that Harvey has a partially torn UCL, but the other is that he's not having surgery on it just yet. In fact, he's hoping not to at all. Harvey plans to take the rest and rehab course, hoping to return to the mound sooner.
Tommy John surgery, the likely destination along this journey, has become so commonplace in modern baseball that fans and media take it for granted. The procedure is treated with the same caution of a fantasy roster move. "Oh, Matt Harvey needs Tommy John? That sucks, but he'll be back in a year and he'll probably throw even harder than before!" Despite fans' comfort with the surgery, it's just not that simple.
This is still a medical procedure. Do you have unnecessary surgery? Unless you're addicted to plastic surgery, you probably don't, and certainly wouldn't elect to go under the knife if a doctor you trusted offered rehab as a viable option. The road back from Tommy John takes a full year, but it's not like Harvey will be spending that year eating naked room service. The rehab process is an incredibly difficult journey, both mentally and physically, and is far from guaranteed.
Armchair GMs who don't know any better, and even beat writers who should, often suggest jumping right onto the operating table, but this isn't a fantasy team. This is a real decision involving real surgery. Will he ultimately need surgery? Probably. The baseball landscape isn't exactly littered with examples of pitchers returning from UCLs that are already torn. But I'm certainly not going to be the one to tell a player to jump under the knife.
—The Mets abused Harvey. This was a common reaction from fans on Twitter who were either uninformed or too lazy to actually research the point.
Yes, Harvey was allowed to cross the 115-pitch mark five times this season, something which has become the baseball equivalent of giving a drunk teenager the keys to his prom limo. It may be less cautious than some organizations are with their young pitchers, but if we want to point to pitch counts, we might want to point to the 157-pitch effort Harvey had in college before we point fingers at anything the Mets did.
But when it comes down to it, while we think we know that high pitch counts can lead to injury, we don't have a magic number where injuries happen. No matter how much progress we make with baseball information, we don't know what causes pitcher injuries.
We know that the throwing motion is an unnatural thing for human beings and that doing it excessively can greatly increase the risk of injury, but past that, we don't know squat. We've figured out how to fix these injuries, but we don't know how to completely prevent them. The pitching motion is something that man was not meant to do repeatedly, and every arm handles it differently. The Mets are no more to blame here than karma, God, Babe Ruth, or whomever you pray to to keep your favorite pitchers safe.
—Developing around pitching is risky. Well of course it is, but what's the alternative? There are some who will philosophize that the best way to build a franchise with young players is to "build hitting and buy pitching'" based on the inherent risk of young pitchers staying healthy and the relative safety of young hitters when compared to the unpredictability of their pitching counterparts. But is it a better plan to spend big dollars on free agent pitchers as they enter their 30s and age less and less gracefully in the post-PED era?
Developing around pitching is risky, of course, but it's also essential. The key is depth. The Mets have some impressive young pitchers in Harvey, Zack Wheeler, Noah Syndergaardand Rafael Montero, but they don't have a ton of developmental pitching depth. They are top-heavy as an organization when it comes to young pitching, with a lot of high-end talent, but not a lot to back it up. This is better than the alternative, of course, but a team like the Rays, which survives based on the success of its young pitchers, is successful because of the number of talented pitchers its has.
Sure, David Price and Matt Moore are aces they have drafted and developed, but both have spent time on the disabled list this season. The Rays are still in position for a playoff spot because their homegrown pitching depth enabled them to call up capable replacements when their studs went down. The Mets will have to replace Harvey with free agent castoffs or the Chris Schwindens of the world.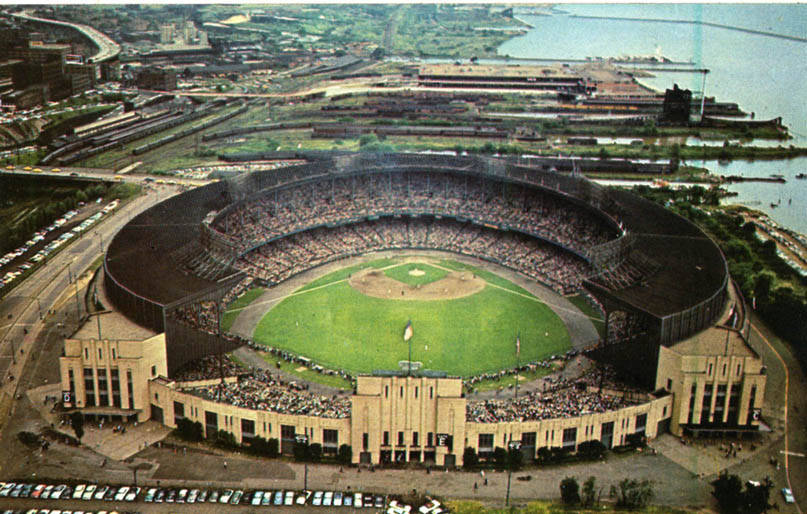 Which is not to say the Mets haven't done a good job with their rebuilding. Years of under-spending in the draft left the farm system in bad shape, but credit must be given for drafting Harvey, trading for Wheeler and Syndergaard and signing Montero, among other moves the Mets made during their rebuilding process. The Mets have improved their organizational depth quickly, but they are not yet prepared to handle a significant injury like one that would cost Harvey a year. No organization is, but the Mets are less prepared than some others.
Still, Harvey's injury is not an argument not to build around pitching. Aces are expensive to buy and are much cheaper to develop at home. The old adage, however, of never having enough pitching could not possibly be more accurate.
—This pushes back the Mets' window to compete. Yes and no. Before Monday, it looked like the Mets were going to have a 2014 starting rotation of Harvey, Wheeler, Jon Niese, Dillon Gee and (fill in the blank) with Syndergaard eventually joining in. That's a solid staff and the makings of a competitive rotation. Still, the Mets offense would have needed at least two significant additions on offense to score enough runs to win.
What hurt almost as much as Harvey's injury is the fact that Travis d'Arnaud missed most of this season due to injury. Part of the plan to aim for 2014 was based on him getting significant major league experience this season, along with Ike Davis taking a step forward, Daniel Murphy and Ruben Tejada establishing themselves as a big league middle-infield tandem, and some other pieces that didn't fall into place. If Harvey misses the entire 2014 season, it's clearly the part that will hurt the most, but even with a healthy Harvey the Mets were going to need to make significant offseason acquisitions to move up from third place.
We don't know what the next step will be for Harvey or the Mets, but seeing this news is bad for all of baseball, regardless of affiliation. Harvey has been spectacular this season, and no one has battled the juxtaposition of enjoying baseball greatness on a team he hates more than this writer. In all likelihood, Harvey will be back in front of us in a year or so, once again dominating the National League. But nothing is for sure, and his injury forces upon us questions from all aspects of the baseball world, none of which we yet are prepared to answer.
References & Resources
http://www.goheels.com/ViewContent.dbml?CONTENT_ID=198591&DB_OEM_ID=3350&SPID=12960