Last time, we took in a century's worth of July shakeups. With the end-of-this-month deadline in place, and 30 teams available as partners, the past decade has provided us just about a century's worth of wheeling and dealing.
July 29, 1997: The Chicago White Sox traded designated hitter Harold Baines to the Baltimore Orioles for a player to be named later. (On August 18, 1997, the Orioles sent minor league shortstop Juan Bautista to the White Sox, completing the deal.)
July 31, 1997: The Chicago White Sox traded pitchers Wilson Alvarez, Roberto Hernandez, and Danny Darwin to the San Francisco Giants for pitchers Keith Foulke, Bobby Howry, Lorenzo Barcelo, and Ken Vining, shortstop Mike Caruso, and minor league outfielder Brian Manning.
The White Sox's ownership regime of Jerry Reinsdorf deserves credit for a fair amount of success. The franchise he purchased from Bill Veeck in January of 1981 was in pretty sorry shape: they'd enjoyed only two seasons over .500 since 1967, and were generally languishing near the bottom of the league in attendance. Under Reinsdorf's quarter-century of stewardship, the ball club has been quite competitive, usually contending, and having won four division flags and one World Series (as well as being in first place when the 1994 season was shut down).
But attendance on the south side of one of MLB's most humongous markets hasn't generally been that good. No doubt there are a lot of reasons for this, but one of them surely is Reinsdorf himself, and his uncanny knack for the public relations fiasco. Take this final week of July 1997, for example: the White Sox were plodding along at around .500, but they were only 4.5 games out as of the 29th, and 3 games out as of the 31st, trailing the Indians in a mediocre, up-for-grabs AL Central. Yet Reinsdorf authorized GM Ron Schueler to execute the full-scale punt play we see above.
"The White Flag Trades" are what the surrender was dubbed by an incredulous press, and when pressed for an explanation, Reinsdorf offered these inspiring words: "Anyone who thinks we're going to catch Cleveland is crazy." Ooo-kay, then. Thanks so much for the lesson in confident leadership there, boss, as well as the shrewd baseball analysis.
The White Sox obviously might not have caught Cleveland, but they just as obviously had the capability to make it a race. As it turned out, the less-than-imposing Indians won the now-even-easier division with a so-so record of 86-75, just six games ahead of the now-depleted Sox. And that hardly-great Cleveland team wound up going all the way to the seventh game of the World Series, which has to tell us something about the difficulty of predicting baseball outcomes. It's isn't implausible in the least to imagine a '97 White Sox team acting as a buyer rather than a seller at the July trading deadline, and itself getting very deep into the post-season.
All might have been forgiven down the road had the package of young talent included a couple of high-karat diamonds in the rough (such as, oh, say, a Sammy Sosa and a Wilson Alvarez, for instance). Alas, that wasn't to be either: Foulke would emerge as a genuine relief star, and Howry and Caruso would have their moments, but all in all it wasn't compensation worthy of throwing in the towel in the heat of a winnable contest.
July 31, 1997: The Seattle Mariners traded pitcher Derek Lowe and catcher Jason Varitek to the Boston Red Sox for pitcher Heathcliff Slocumb.
July 31, 1997: The Seattle Mariners traded outfielder Jose Cruz Jr. to the Toronto Blue Jays for pitchers Mike Timlin and Paul Spoljaric.
The opposite of too quickly retreating into selling mode would seem to be too intensely playing the role of buyer. Case in point: Mariners' GM Woody Woodward, who here addressed a legitimate bullpen problem in the manner of one swatting a mosquito on one's forehead with a sledgehammer. The concept of basic proportionality seems to have eluded him.
The issue wasn't simply that in Lowe, Varitek, and Cruz, Seattle was surrendering three exceptional young talents, it was also that in Slocumb, Timlin, and Spoljaric he wasn't exactly getting Wilhelm, Gossage, and Eckersley. These guys weren't bad, but they were just garden-variety relievers: they would combine for a 108 ERA+, along with a 3-6 record and 11 saves, in 73 appearances and 77 innings for Seattle over the balance of 1997. That was an improvement over the dreadful relievers they replaced, to be sure, and the Mariners, engaged in a tight battle with the Angels for first place at the end of July, would wind up winning the division by six games. So while it's the case that these two deals met their intended immediate-term objective of shoring up the bullpen, they did so at an extravagant cost.
Woodward's tenure as GM in Seattle was a decade long, and he did quite a bit right: it was under Woodward, after all, that the Mariners finally overcame their perennial-doormat status and emerged as a strong contender. Yet there was definitely a sense about those very good mid-90s Seattle teams that they were underachieving; they presented astoundingly impressive front-line stars, but a supporting cast that didn't quite get it done. There's no getting around the issue that such a poorly-constructed back half of the roster represents a failure on the part of the General Manager. What the best GMs do is not just put together a robust core (although obviously that's the essential first priority, and Woodward handled that exceptionally well), they also find the right role players at reasonable cost, and fill the inevitable holes without creating new ones. What Woodward exhibited on the final day of July in 1997 was a case study in clumsy, wasteful detail work; he killed the mosquito, but gave himself a concussion.
July 31, 1997: The St. Louis Cardinals traded pitchers T.J. Mathews, Eric Ludwick, and Blake Stein to the Oakland Athletics for first baseman Mark McGwire.
That was certainly a busy midsummer day, wasn't it.
Conventional wisdom seems to be that GM Sandy Alderson's Athletics were pretty much forced by McGwire's impending free agency to surrender him for whatever they could get. I've never bought into that: given that they were hopelessly out of the race at this point, trading McGwire for some impressive young talent (and one need look no further than what the Mariners and Giants were offering that day to get an idea of what I mean by that) would make a lot of sense. But that's not what the A's did here; what they did was accept an offer of a mid-tier reliever and two Grade-B prospects in exchange for a guy who had hit 125 home runs in his last 1,106 at-bats, or a rate of 59.7 per 162 games … might he have been building up to something?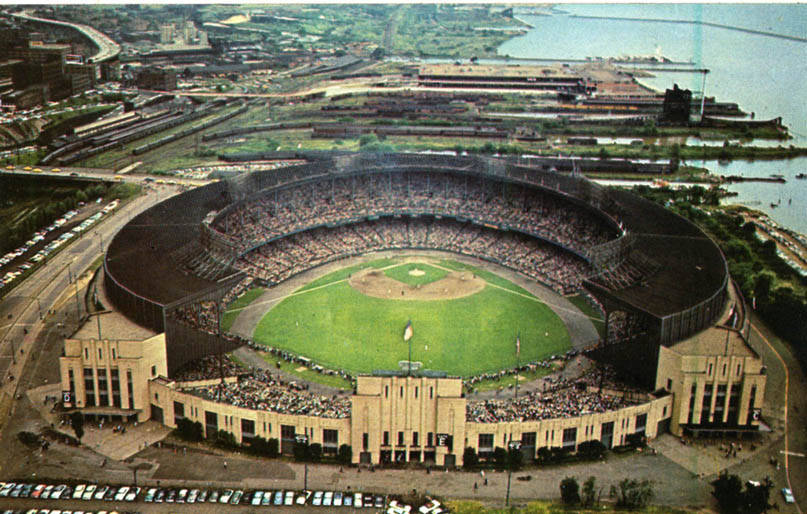 If this was the best offer the A's got, then one has to think that Alderson didn't sell McGwire very effectively. And it wasn't an offer worth accepting; the A's would've been better off keeping McGwire for the rest of the season, leveraging his prodigious slugging feats as best they could to sell tickets, and doing the best they could to persuade him to re-sign, and if it came to losing him to free agency, taking their chances with the draft pick they'd receive.
July 4, 1998: The Los Angeles Dodgers traded first baseman-third baseman Paul Konerko and pitcher Dennys Reyes to the Cincinnati Reds for pitcher Jeff Shaw.
July 31, 1998: The Los Angeles Dodgers traded infielder-outfielder Wilton Guerrero, outfielder Peter Bergeron, pitcher Ted Lilly, and minor league first baseman Jonathan Tucker to the Montreal Expos for infielder Mark Grudzielanek, pitcher Carlos Perez, and infielder-outfielder Hiram Bocachica.
Tom Lasorda filled the role of GM for the Dodgers only on an interim basis, and for a brief interlude: from June 22nd through September 10th of 1998. But no one can deny that old Tommy dived into the task with his customary enthusiasm; he certainly wasn't content to just keep the chair warm.
Both of these trades are distinct examples of the "win now" type. What's odd about that is that the Dodgers were 12 games behind as of July 4th, and 14 out as of the 31st. So Lasorda's choice to exhibit such a posture is highly questionable, and at any rate the volume of very good young talent he surrendered here would be hard to justify given the good-but-not-great return. Worse yet, Lasorda subsequently admitted he hadn't realized that Shaw was contractually allowed to demand a trade at the end of the season.
There are times for a GM to be aggressive, to make the high-risk, high-reward play, but it's hard to see the summer of 1998 as being one of those times for the Dodgers. Whenever one accepts an interim assignment, perhaps the wise approach to adopt would be "first, do no harm." Sometimes just keeping the chair warm is the best thing to do.
July 31, 1998: The San Francisco Giants traded outfielder Darryl Hamilton, pitcher Jim Stoops, and a player to be named later to the Colorado Rockies for outfielder Ellis Burks. (On August 18, 1998, the Giants sent minor league pitcher Jason Brester to the Rockies, completing the deal.)
The Giants weren't much closer to first place than the Dodgers in July of '98, so this trade wasn't likely to have an impact on that year's race. Still it was a shrewd pickup by San Francisco GM Brian Sabean. Hamilton was a nice enough leadoff-hitting center fielder, but he didn't offer nearly the raw talent of the power-hitting Burks. But Burks had always been fragile, and at 33 he really wasn't up to the defensive demands of center field any more, particularly in the very spacious Coors Field. The Rockies, with the also-fragile Larry Walker in right and the slow-footed Dante Bichette in left, saw themselves as forced to downgrade offensively in order to gain Hamilton's league-average center field glove. The Giants, meanwhile, were able to slide Burks over to right field, and deploying him within a modulated work schedule, coax tremendous hitting performances out of the veteran in 1999 and 2000.
July 31, 1998: The Houston Astros traded pitcher Freddy Garcia, shortstop Carlos Guillen, and a player to be named later to the Seattle Mariners for pitcher Randy Johnson. (On October 1, 1998, the Astros sent pitcher John Halama to the Mariners, completing the deal.)
If ever there was an appropriate situation for a GM to give up a package of great young talent, it would seem to be the kind that Houston GM Gerry Hunsicker faced here: his team was engaged in a tight division race against a strong opponent (the Cubs), and the player being offered him was a superstar, the kind of talent who can pick a team up and carry it down the stretch.
That's exactly what The Big Unit did, as the Astros left the Cubs in the dust. Even though Houston wouldn't advance past the first round of the '98 post-season tournament, and even though they would be unable to re-sign Johnson as a free agent, and even though Garcia would emerge as a star, and Guillen and Halama as solid performers, this was the right move for Hunsicker to make.
July 8, 1999: The Arizona Diamondbacks traded pitchers Brad Penny and Vladimir Nunez and a player to be named later to the Florida Marlins for pitcher Matt Mantei. (On December 13, 1999, the Diamondbacks sent infielder Abraham Nunez to the Marlins, completing the deal.)
July 26, 2000: The Arizona Diamondbacks traded first baseman Travis Lee and pitchers Vicente Padilla, Omar Daal, and Nelson Figueroa to the Philadelphia Phillies for pitcher Curt Schilling.
Arizona GM Joe Garagiola Jr. took quite a bit of criticism over the years for a tendency to surrender too much in trades, as well as a tendency to favor "proven veteran" solutions instead of giving his young talent the room to develop. But here's the thing: that young talent the Diamondbacks' organization produced under Garagiola's direction was extraordinarily good. He deserves credit for creating an organization that, right off the bat, was churning out young players of very high quality and in very high volume.
So while it's certainly true that Garagiola gave up way too much for Mantei, and paid a high but reasonable price for Schilling, it was only Garagiola's wealth of young assets that allowed him to contemplate either deal. And, after all, Garagiola's organizational record of three division championships, including one World Series crown, within the first five seasons of existence as an expansion franchise is astoundingly impressive.
July 28, 2000: The Cleveland Indians traded first baseman-outfielder Richie Sexson, pitchers Kane Davis and Paul Rigdon, and a player to be named later to the Milwaukee Brewers for pitchers Bob Wickman, Jason Bere, and Steve Woodard. (On August 30, 2000, the Indians sent infielder Marco Scutaro to the Brewers, completing the deal.)
Speaking of organizations that produced a bounty of great young talent, how about the Indians under GM John Hart? And the heart of that talent was put to great use, as Cleveland won six division titles, and two AL pennants, in the seven seasons from 1995 through 2001.
But Hart did let a few of his shiniest pearls slip away for a too-modest price. That had been the case with Jeromy Burnitz-for-Kevin Seitzer in 1996, and it was the case with Brian Giles-for-Ricardo Rincon in 1998. (And Hart inexplicably surrendered a veteran star to a rival in mid-season, as we examined last time, in the David Justice-to-the-Yankees trade of June 2000.) And it was most definitely the case here: the Indians were 10 games out of the division race at this point, and several games behind several competitors for the Wild Card; surrendering the remarkable young slugger Sexson for this pretty-good package was just weird.
July 31, 2000: The St. Louis Cardinals traded first baseman-third baseman Jose Leon to the Baltimore Orioles for first baseman Will Clark and cash.
Clark had an outstanding career, but it might have been so much more: he took off on the freeway speeding straight toward Cooperstown, but along the way ran low on gas, and had to cut the journey short.
In his first major league at-bat, Will the Thrill blasted a home run off of Nolan Ryan (to straightaway center field, in the Astrodome, no less). Clark had a 25-Win Share season at age 23, then a 37-Win Share season at age 24, and then at age 25 in 1989 had a stupendous year: a 175 OPS+, scintillating first base defense, and a staggering total of 44 Win Shares. By all rights he should have been awarded the National League MVP.
It was a towering height, the likes of which Clark would never scale again. He was excellent the next three seasons (25, 34, and 28 Win Shares), but in the third of them, at age 28, he began to be nagged by injuries, and wasn't able to pull the ball with his old authority. Following that, he really dropped to a lower tier: he remained an outstanding all-fields line-drive hitter, but not a significant power threat, and was plagued by chronic hurts. From ages 22 through 28, Clark had never achieved fewer than 25 Win Shares; from ages 29 through 35, he never achieved as many as 20. He had once been great, but was no longer.
Until 2000. Or to be more precise, until July of 2000. At age 36, Clark in the early months was looking pretty much washed up, through the end of June hitting .284 with just 3 home runs and 14 RBIs in 169 at-bats. Then he got hot in July: .333 with 6 homers in 87 at-bats, his best month in a couple of years. At the end of that month the Cardinals, with first baseman Mark McGwire hurt, picked Clark up from the Orioles for a token payment; the O's even kicked in some cash to help cover Clark's salary. Clark made it known that he planned to retire at the end of the season.
In this final act of his career, Clark stepped into McGwire's massive first base/cleanup hitter shoes and played like a man reborn: he hit 394/468/766 in the month of August, with 9 doubles and 8 homers in 94 at-bats. That very nearly tied his career high for home runs in a month (he had hit 9 way back in August of 1987), and it was the best month for slugging percentage of his entire career. His performance led the Cardinals to a 17-11 month, with which they pretty much wrapped up the NL Central division title. Clark cooled off to .267 with 3 homers in September, but in the post-season, with McGwire available only for pinch-hitting duty, Clark was again tremendous: .345, with 2 doubles and 2 homers in 29 at-bats. At the end of the line, Will the Thrill achieved a large measure of redemption upon what had turned out to be something of a frustrating career.
July 25, 2001: In a three-club deal, the Oakland Athletics sent second baseman Jose Ortiz, outfielder Mario Encarnacion, and pitcher Todd Belitz to the Colorado Rockies; the Rockies sent shortstop Neifi Perez to the Kansas City Royals; and the Royals sent outfielder Jermaine Dye to the Athletics.
The Rockies, mired in last place, made a reasonable decision to exchange their 28-year-old shortstop Perez, an outstanding fielder who'd never developed a decent bat, for three kids. The Royals, also mired in last, and faced with the near-certainty of losing their power-hitting 27-year-old right fielder Dye to free agency, made a far less reasonable decision to exchange him for Perez: it was a mystery exactly what GM Allard Baird thought Perez was likely to do for them that incumbent good-field, no-hit shortstop Rey Sanchez wasn't already doing.
And the A's, in one of the slick moves that made GM Billy Beane a celebrity, took full advantage of the situation to take Dye off the Royals' hands for a song. Oakland went an astounding 48-13 the rest of the way, and cruised into the AL Wild Card spot.
July 27, 2001: The Chicago Cubs sent pitcher Manny Aybar and a player to be named later to the Tampa Bay Devil Rays for first baseman Fred McGriff. (On August 6, 2001, the Cubs sent infielder Jason Smith to the Devil Rays, completing the deal.)
This trade was less interesting for its intrinsic weight—though McGriff was at this point still a very formidable hitter—than it was for the mini-drama that built up to it. The deal had been agreed upon in principle by the teams, but McGriff, who had a no-trade clause, had to agree as well. The Tampa native spent a couple of weeks mulling it over before, much to the Cubs' relief, he finally consented. The Crime Dog would perform just fine for Chicago, but the Cubs, in first place by four games at the point of the trade, would suffer a pitching meltdown and finish in third.
July 30, 2001: The San Francisco Giants traded outfielder Armando Rios and pitcher Ryan Vogelsong to the Pittsburgh Pirates for pitcher Jason Schmidt and outfielder John Vander Wal.
Pittsburgh GM Dave Littlefield had only been in the job for about two and a half weeks when he laid this colossal egg. To be fair, the 28-year-old Schmidt had been injury-prone and inconsistent up to that point, he was in the final year of his contract, and no one predicted the degree to which he would hugely blossom in San Francisco. But still, this wasn't much of a price to extract for a pitcher of Schmidt's obvious potential, especially with the solid-hitting Vander Wal included. The deal really went sour for the Pirates when, about fifteen minutes after its completion, both Rios and Vogelsong went down with major injuries, but they weren't likely to yield a whole lot of benefit anyway. All in all, one of Brian Sabean's most sparkling gems.
July 5, 2002: In a three-club deal, the Oakland Athletics sent first baseman Carlos Pena, pitcher Franklyn German, and a player to be named later to the Detroit Tigers; the Tigers sent cash to the Athletics and pitcher Jeff Weaver to the New York Yankees; and the Yankees sent pitcher Ted Lilly, outfielder John-Ford Griffin, and minor league pitcher Jason Arnold to the Athletics. (On August 22, 2002, the Athletics sent pitcher Jeremy Bonderman to the Tigers, completing the deal.)
It's obvious what was in this for the Tigers: they were in sorry shape, and so converting one of their few assets (Weaver) into a collection of young talent was sensible. It's a bit less clear why the Yankees went for it: the 25-year-old Weaver was an impressive young pitcher, but so was the 26-year-old Lilly; going forward it wasn't all that certain that Weaver would be much of an upgrade (and he really hasn't turned out to be; although he's been far more durable than Lilly, when Weaver's been bad, he's been horrendous). And it isn't at all clear why Billy Beane thought it necessary for the A's to give up this much talent for Ted Lilly and change.
"There is no such thing as a pitching prospect," so the wry post-modern wisdom goes, and it is of course largely true that accurately predicting the development of very young pitching talent is a fool's errand. But even though there may not be such a thing as a pitching prospect, it doesn't follow that there's no such thing as a pitching star: they do abound, and every single one of them used to be a young question mark. Bonderman, the real key to this trade, was force-fed into the majors by the Tigers while extremely youthful, and he struggled. Yet he has gradually but steadily developed, and although the risk of injury is always enormous for young pitchers, it's entirely possible that he will emerge as a major star, and this deal could yet turn out to be a blunder on Beane's part.
July 11, 2002: The Florida Marlins traded pitcher Ryan Dempster to the Cincinnati Reds for outfielder Juan Encarnacion, infielder-outfielder Wilton Guerrero, and pitcher Ryan Snare.
July 11, 2002: The Florida Marlins traded outfielder Cliff Floyd, infielder-outfielder Wilton Guerrero, pitcher Claudio Vargas, and cash to the Montreal Expos for pitchers Carl Pavano, Graeme Lloyd, and Justin Wayne, infielder Mike Mordecai, and a player to be named later. (On August 5, 2002, the Expos sent minor league pitcher Don Levinski to the Marlins, completing the deal.)
July 30, 2002: The Montreal Expos traded outfielder Cliff Floyd to the Boston Red Sox for pitcher Sun-Woo Kim and minor league pitcher Seung Song.
Jeffrey Loria had purchased the Marlins franchise in early 2002, after having run the Expos into the ground, and leaving the rest of MLB to deal with them. Once in Miami, he had GM Larry Beinfest (whom Loria had taken with him from Montreal) waste little time in getting busy. Viewed from a pure talent-for-talent perspective, this large and complicated parlay doesn't make much sense, but when bearing in mind that Dempster was making $2.475 million, and Floyd $5.5 million (as well as being in his free agent year), the motivations start to become clearer.
Encarnacion would be so-so, a good-field-little-hit right fielder. But Dempster would bomb in Cincinnati, while Pavano would suddenly emerge from years of injury troubles to be a rock-solid innings-eater, a key to the Marlins' surprising (probably as much to Loria as anyone else) 2003 championship season.
As for the Expos, now a ward of the MLB state, they acquired Floyd obviously only for the purpose of flipping him to a contender for prospects. In Kim they got a 24-year-old who didn't look as though he'd ever amount to much (and hasn't), and in Song they got a 22-year-old who looked very intriguing, but he almost immediately hurt his arm and has yet to sip a big league cup of coffee. Exactly what a couple of months of a soon-to-be-free agent is worth, even an excellent one such as Floyd, is a tricky question, but one certain thing demonstrated by this flurry of contract-swapping is that it's very hard to predict how pitchers will do.
July 29, 2002: The St. Louis Cardinals traded infielder Placido Polanco and pitchers Mike Timlin and Bud Smith to the Philadelphia Phillies for third baseman Scott Rolen, pitcher Doug Nickle, and cash.
So just how pathetic is the Phillies franchise, anyway? Forget the fact that they lost something like 106 games per season for 40 years in a row, or whatever it was, back in the day. Just look at recent history: here's a team that has the sixth-largest metropolitan area in the nation, all to themselves, and yet they've languished toward the bottom of the league in attendance over the past decade, generally putting lackluster, uninteresting teams on the field.
And here they develop a wonderful young player: a Gold Glove third baseman who gets on base and hits with terrific power. Leave it to the Phillies to thoroughly wreck their relationship with him, until their chance of re-signing him is hopeless, and they find themselves with little choice but to trade him for pennies on the dollar. Real nice job, there.
No wonder the fans boo.
July 23, 2003: The Chicago Cubs traded infielder Jose Hernandez, minor league pitcher Matt Bruback, and a player to be named later to the Pittsburgh Pirates for third baseman Aramis Ramirez and outfielder Kenny Lofton. (On August 15, 2003, the Cubs sent second baseman Bobby Hill to the Pirates, completing the deal.)
One presumes this was just a salary dump by the Pirates, but even as salary dumps go, it was an appalling giveaway. Suffice to say that moves such as this are no way to go about building a competitive ball club; another in the long line of incomprehensible Dave Littlefield transactions, following firmly in the footsteps of his Pittsburgh GM predecessor Cam Bonifay.
July 30, 2004: The New York Mets traded third baseman Ty Wigginton, third baseman-outfielder Jose Bautista, and minor league pitcher Matt Peterson to the Pittsburgh Pirates for pitcher Kris Benson and second baseman Jeff Keppinger.
July 30, 2004: The New York Mets traded pitcher Scott Kazmir and minor league pitcher Jose Diaz to the Tampa Bay Devil Rays for pitchers Victor Zambrano and Bartolome Fortunato.
Jim Duquette held the Mets' GM job for just one season, and it's fair to say things didn't go real well. On July 30th, they were 49-53, in fourth place and seven games behind, with only the slimmest shot at the division title, and an even slimmer one at the Wild Card. So swinging two major deadline deals in which they exchanged young talent for experienced starting pitchers was a rather odd choice of action.
That said, the first trade was reasonable enough: Benson wasn't all that special, but then again neither was Wigginton, and besides with David Wright coming along, Wigginton was expendable at third base. And most importantly, this provided Duquette with the opportunity to meet Mrs. Benson in person … 'nuf sed.
But the second trade was just a mind-boggler. As Aaron Gleeman put it recently:
At the time of the trade, the vast majority of Mets fans had trouble even coming up with a plausible line of thinking to even approach justifying the deal, and it became an instantaneous punchline … the deal became a true disaster trade by looking even worse for the Mets than expected almost immediately. Kazmir made it to the big leagues within weeks and quickly emerged as one of baseball's top young starters, while Zambrano continued to pitch like he had in Tampa Bay and then struggled with arm problems.
In Rob Neyer's excellent Big Book of Baseball Blunders, he defines the "perfect blunder" as containing three elements: premeditation, contemporary questionability, and ill effects. It's difficult to imagine a trade encompassing all three any more abundantly than this one. Its absence from the "Bad Trades" segment of Neyer's book can only be explained, one surmises, by a judgment that not enough historical perspective has yet accrued; the most recent trade covered took place in 1998. But this trade surely appears to be destined for eternal infamy.
The 2004 Mets would go 22-38 the rest of the way, finishing 25 games behind. Duquette would be "reassigned" on September 30th.
July 30, 2004: The Los Angeles Dodgers traded catcher Paul LoDuca, outfielder Juan Encarnacion, and pitcher Guillermo Mota to the Florida Marlins for pitcher Brad Penny, first baseman Hee Seop Choi, and minor league pitcher Bill Murphy.
July 31, 2004: The Los Angeles Dodgers traded catcher Koyie Hill, minor league pitcher Bill Murphy, and minor league outfielder Reggie Abercrombie to the Arizona Diamondbacks for outfielder Steve Finley and catcher Brent Mayne.
Woah Nellie, was there a lot going on here, or what?
To start with, we can assess it from a purely on-the-field baseball standpoint. From that angle, the Dodgers exchanged:
– A pretty good catcher, but one who was 32 years old and with a pronounced history of wearing down in the second half
– A 28-year-old right fielder, good defensively but with a below-average bat
– A good 30-year-old relief pitcher
– A couple of prospects
for
– A good 26-year-old starting pitcher
– An impressive, but not yet firmly established, 25-year-old first baseman
– A good center fielder, durable and consistent, 39 years old but playing much younger than that
– A backup catcher
Viewed this way, it's clear that this was a shrewd parlay for the Dodgers. They exposed themselves at catcher, but they upgraded the pitching staff, first base, and the outfield. And even though everything didn't exactly turn out as planned—Penny almost immediately got hurt, Choi didn't hit well right away and was quickly buried on the bench by manager Jim Tracy, and the catchers the Dodgers employed down the 2004 stretch in place of LoDuca (Dave Ross and Mayne) both hit abominably—overall it didn't go badly: LoDuca did his usual late-season fade, Finley was a significant upgrade over Encarnacion, and Yhency Brazoban stepped in to replace Mota in the bullpen quite adequately. The Dodgers were in first place when these deals were made, and they would go 33-26 the rest of the way, winning the division. Moreover, given that the young talents Penny and Choi would both be back and ready to contribute in 2005 and beyond, it's impossible to construct a sound arugment that the Dodgers on the field weren't better off for having swung this pair of trades.
But, of course, there was quite a bit more to it than that. The Dodger GM who pulled this off was young Paul DePodesta, a rookie in the role, and a former protégé of Billy Beane in Oakland. DePodesta's brash "sabermetric" approach to things had already stirred up a whirlwind of defensiveness and derision in the LA sports media. Trading LoDuca, a huge media favorite, turned that whirlwind into a firestorm. Managing relations with the press is, like it or not, a major part of any GM's job, and DePodesta, already off to a bad start in that regard, was splashing gasoline all over himself here.
Moreover, it's apparent that DePodesta wasn't doing too well on the making-friends front within the Dodger organization, either. Most importantly he didn't get along with field manager Tracy, another media favorite. Tracy appeared to be displeased with the acquisition of Choi, and deployed the big-swinging young power hitter in a manner that appeared almost intended to cause him to fail: this wasn't good for Choi, it wasn't good for the team, and given that the media sided with Tracy in his too-obvious organizational dispute with DePodesta, it wasn't good for DePodesta.
When the Dodgers suffered a plague of injuries and collapsed over the second half of 2005, the LoDuca trade continued to be called out in the press as somehow having caused their problems, despite the fact that it had done no such thing. (Among the wrong-headed claims was that star closer Eric Gagne's 2005 injuries were directly caused by Mota's absence down the stretch in 2004.) The team's bad showing in 2005 led to DePodesta's firing that fall, but a case can be made that it was the LoDuca trade—even though on balance it helped the team, and had nothing to do with the problems they encountered in 2005—that sealed DePodesta's fate.
The sports media, particularly as shrill and reactionary as that which dominates the scene in Los Angeles, shouldn't have that much impact on the operation of a franchise. Strong ownership, and a GM with strong press-relations skills, should see to it that it doesn't: but neither was in place with the Dodgers. Owner Frank McCourt let his GM hang out to dry, mauled by the media, and defied by an insubordinate field manager. DePodesta was surely not blameless, but on balance he was set up to fail in a sourly dysfunctional situation. We armchair analysts who dream of how well we would do in the GM role should view this as a sobering reminder that real life is often very complicated, very unpleasant, and very unforgiving.
July 31, 2004: In a four-club deal, the Chicago Cubs sent shortstop Alex S. Gonzalez, pitcher Francis Beltran, and infielder Brendan Harris to the Montreal Expos and minor league pitcher Justin Jones to the Minnesota Twins; the Expos sent shortstop Orlando Cabrera to the Boston Red Sox; the Twins sent first baseman Doug Mientkiewicz to the Red Sox; and the Red Sox sent shortstop Nomar Garciaparra and outfielder Matt Murton to the Cubs.
Oh yes, another bombshell that went off during that action-packed weekend.
It's easy to see the Cubs' interest here: injury-plagued or not, Garciaparra was a huge shortstop upgrade over Gonzalez. The Red Sox's desire to part ways with the immensely talented, but most definitely injury-plagued, and not-always-easygoing Nomahh was understandable, and exchanging him (plus the prospect Murton) for the unspectacular-but-solid Cabrera, plus a useful role player in Mientkiewicz, gave them a more dependable roster going forward. As for the Twins, Mr. Eye Chart had lost his starting job to Justin Morneau, and it made sense under their circumstances to opt out of paying his $2.8 million salary, and take a prospect instead.
But how did GM Omar Minaya see this as a good move for the Expos? Cabrera was likely going to leave at season's end for free agency, but the 31-year-old Gonzalez was hardly going to fill his shoes in the short run or the long run (even though he was making very nearly as much money), and neither Beltran nor Harris was a grade-A prospect—not as good as Murton, for example. So long as the Expos were being run by the rest of MLB, their participation in arrangements like this looked a little too suspiciously accomodating.
July 30, 2005: The San Francisco Giants traded pitcher Jesse Foppert and catcher Yorvit Torrealba to the Seattle Mariners for outfielder Randy Winn.
Away back in May, we described the 1947 Harry Walker deal as "the greatest mid-season trade/fluke year combination of all time." That may be true, but if there is another that gives that one a run for its money, it's this one here.
What in the world was Randy Winn doing putting up a 177 OPS+ over 58 games? It gained him a nice juicy new contract from the Giants, and given that Winn has since reverted to his expected good-but-hardly-great mode, it's very likely to be a contract the Giants will come to regret.
July 13, 2006: The Houston Astros traded minor league shortstop Ben Zobrist and minor league pitcher Mitch Talbot to the Tampa Bay Devil Rays for third baseman-outfielder Aubrey Huff and cash.
It's obviously way too soon to know if either of these kids will have any impact, but for now it appears the Astros have acquired themselves a valuable and needed asset at a bargain price.
July 13, 2006: The Washington Nationals traded pitchers Gary Majewski and Bill Bray, shortstop Royce Clayton, infielder Brendan Harris, and minor league pitcher Daryl Thompson to the Cincinnati Reds for outfielder Austin Kearns, shortstop Felipe Lopez, and pitcher Ryan Wagner.
There is one and only one rational explanation for this one, and that is that Reds' GM Wayne Krivsky is channeling Woody Woodward, circa 1997. No other possible reason exists for paying anything close to this kind of a price for middle relief help.
July 21, 2006: The San Francisco Giants traded pitcher Jeremy Accardo to the Toronto Blue Jays for first baseman-third baseman Shea Hillenbrand and pitcher Vinnie Chulk.
This one was triggered, obviously, by the major falling-out that's transpired between Hillenbrand and Blue Jays' manager John Gibbons. None of us knows what's really going on with that, but it doesn't look as though Hillenbrand is Mr. Personality, and those circumstances clearly reduced his market value. Accardo's a promising young reliever, but he has no sustained record of major league success.
The Giants had two glaring weaknesses: the bullpen and first base. This move addresses the latter, as Hillenbrand is no great shakes but he's better than what the Giants have been trotting out there, but at some expense to the former, as Accardo is no great shakes either but he's almost certainly better than Chulk. All in all, it appears from this immediate vantage point to be a pretty fair exchange.
References & Resources
Props again to Chris Jaffe for his insights into Jerry Reinsdorf and the 1997 White Flag Trades.
Steve Treder has been a co-author of every Hardball Times Annual publication since its inception in 2004. His work has also been featured in Nine, The National Pastime, and other publications. He has frequently been a presenter at baseball forums such as the SABR National Convention, the Nine Spring Training Conference, and the Cooperstown Symposium. When Steve grows up, he hopes to play center field for the San Francisco Giants.