It's one of the great bar stool and water cooler conversation starters in all baseball fandom: what was the greatest game ever played? In general, the same handful of games get mentioned: the 1975 Fisk game, the 1951 Thomson game, the 1960 Mazeroski game, and so on.
A common theme permeates: these contests were not merely great games, but also greatly important ones. Heck, they were Important Games even before the first pitch was thrown.
Strangely, the above paragraph is precisely why I personally don't pick one of the usual suspects as the greatest game. Allow me to explain. It might be a bit convoluted, but it centers on the nature of being a baseball fan versus that of other sports.
The pretentious part: my rationale
Let's start with some cross-sport comparisons. I know a slew of NFL fans, but the NFL is purely a TV event for them all. I can't think of a single person I know who has ever seen an NFL game in person. I'm sure if I asked everyone I'd find a few who have, but watching games in person is tertiary (at best) to the NFL experience. There are only eight home games, after all.
NBA fans are more likely to watch the games in person than NFL fans, but it's not like the bond baseball fans have with their stadiums. There are only half as many NBA games as there are in MLB, and the stadiums hold only half as many seats. Plus most of it occurs in the brutal days of winter, which is enough to push many from wanting to venture out on icy roads.
Baseball fans are different from their NFL and NBA brethren. Going to the games is more common. Not all fans go every year, but plenty do. The relationship between fans and stadiums is different from other sports. There are books written about visiting every stadium in a year. That doesn't happen with other sports. No one calls NFL buildings cathedrals.
(Admittedly, I believe NHL fans watch in person, but it's such a distant fourth place it's easy to forget it exists. In Chicagoland, where I live, it was difficult to find anyone who cared about, let alone watched it prior to Hawks owner Bill Wirtz's death in 2007.)
On a personal note, seeing games in person is a key part of baseball's allure. I can't really explain why except to say that baseball on TV is merely something you watch, while a game in person is something you experience. I doubt I'm the only one who feels this way.
This leads to the problem I have calling an Important Game the best ever. They are primarily TV affairs. (That's especially true in Chicago, which has hosted two World Series games in the last 18,169 days.) Since the games are Events, those who are fans can get lost in the shuffle with those with connections who just like going to happenings. Even if you live in the right town, in the rush of demand it can be tricky to get tickets (or to afford them, if you have to go to a scalper).
Thus for me the best game should be a meaningless regular season affair. I know whenever I go to the ballpark, I always think to myself that something really cool could happen there that day. Maybe a great back-and-forth contest, or a furious comeback or a no-hitter will occur. Again, I doubt I'm the only one who feels this way. Best of all, perhaps something that never happened before in baseball history will occur that day. That would be the ultimate baseball fan experience.
If you want to talk about something unprecedented happening, one game stands alone.
Which, however belatedly, brings me to the topic of this column. When you look solely at what happened on the field before the fans, the pinnacle of baseball-dom happened in Atlanta almost exactly 23 years ago. It had no impact on any pennant race and no greater importance beyond what happened on the field that day. From my perspective, that's perfect.
This had a very unpromising start. It was raining all day in Atlanta, and though the skies eventually cleared up, the game's start had been pushed back by more than a little bit. Another rain delay early on kept everyone milling about even later. Ultimately, the ninth inning didn't arrive until the wrong side of midnight.
The field conditions sucked. A ground ball single died in shallow center because the ground was so wet. So much water squirted up with every roll of the ball it looked like a slip'n'slide out there. In fact, a slip and slide is exactly what happened in right field at one point. When Atlanta's Claudell Washington went to get one ball, he planted his foot only to find out there was too much water to stay planted. He went "Wheee!" away from the ball, and his slide allowed at least one Met run to score.
Frankly, if it weren't for the waterlogged conditions, the first seven-and-a-half innings would be eminently forgettable, as the Mets took a 7-4 lead. This was the prologue.
Atlanta's offense was offensive that year—tenth in runs despite playing in the Launching Pad—but it suddenly sparked in the bottom of the eighth. After loading the bases, Met reliever Jesse Orosco issued an RBI walk to shortstop Rafael Ramirez. Normally averse to taking pitches, that was only the second time in 2,785 plate appearances that Ramirez had walked in a run. Immediately afterward, Dale Murphy doubled home three more runs to give Atlanta a sudden 8-7 lead. The few fans hardy enough to sit through all the rain went crazy.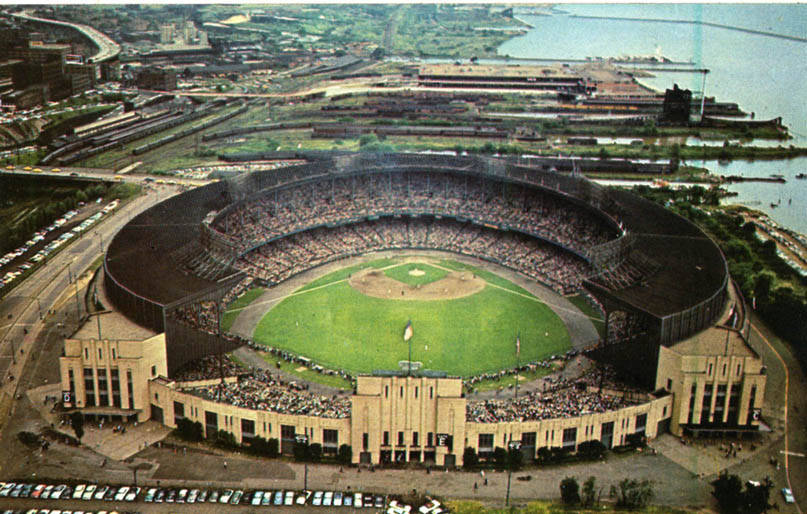 With Bruce Sutter relieving for the home team, the game appeared over. Though the future Hall of Famer tied the existing MLB record with 45 saves the year before, he didn't have it this night. With three successive singles, the Mets tied the game, 8-8. Extra innings beckoned. It was a good game so far, but nothing special. Oh, how that would change.
After three innings of offensive deadlock, the Mets went ahead in the 13th inning, when Howard Johnson went deep with a man on first to put the Mets up 10-8, a difficult lead for the offensive-impaired Braves to overcome or even meet.
Despite allowing a leadoff single to Ramirez in the bottom of the inning, Met reliever Tom Gorman fanned the next two batters. Atlanta's last out was Terry Harper, who hit .157 the year before. This, however, was another year. They say anything can happen on any given day, and Harper seemed determined to prove that notion true. To the surprise of the Mets, he blasted a ball off the left field foul pole to tie the game, 10-10.
And so it remained for the next several innings as neither side could push another run across the plate as the hours dragged on. Since the NL had no curfew, that game set the record as the latest contest in MLB history.
In the 17th inning, home plate umpire Terry Tata ejected Met star Darryl Strawberry and manager Davey Johnson for arguing a called third strike. When asked about it after the game, Tata responded with the words later engraved at the Tomb of the Unknown Umpire: "At three o'clock in the morning, there are no bad calls."
Next inning, a light appeared at the end of the tunnel. The Mets capitalized on Brave reliever Rick Camp's throwing a would-be double play ball into the outfield, and scored the go-ahead run for an 11-10 lead.
Atlanta had the bottom of their order due up. The hitters looked as weary as they must have felt. In a handful of pitches, the first two batters each feebly grounded out. At 3:30 a.m, the Braves were down to their last man; not only was it the pitcher's slot in the order, but they had no more position players left to pinch hit.
Thus Rick Camp strode to the plate, representing Atlanta's last and least hope. Even for a pitcher, he was never much of a hitter in his decade-long career. A few years earlier he'd gone 1-for-41 on the season. Now a reliever, he rarely even hit. This would be his eighth plate appearance on the year, and he hadn't had a hit all season. As he faced Tom Gormon at 3:30 a.m. on what was now July 5, 1985, his lifetime batting average was .060.
Gorman, now in his sixth inning of work, saw no need to mess around with Camp. He quickly got two quick strikes on the hapless "hitter." Brave fans still in attendance—and one truly had to be a fan to stay in attendance this late through all that rain and time—could at least console themselves that it had been a hard fought battle, even if Atlanta was doomed before the better team.
Ah, but here is where the game became something for the ages. Part of the appeal of sports is that you never know what will happen next. What has just happened and what ought to happen merely serve as indicators for what could and should happen, not what will. The next moment was so ridiculous, that it defied all logic and a damn good chunk of all illogic. An ape on a typewriter would have a better chance typing out the complete works of William Shakespeare by sheer happenstance than a repetition of this at-bat.
When Gorman threw his third pitch, Camp went for broke on the 0-2, two-out offering and took a mighty swing. Crack! He made contact, and the ball floated out past the infield, into the outfield, beyond the wall and to the stunned horror of the Mets, landed in the bullpen for a game-tying home run. The Met outfielder in pursuit was so shocked he fell to his knees and grabbed his head with his hands. The fans were ecstatic, as well they should be, for if any fans deserved to see something great, it was the small band still in the stadium. Suffice it to say, it was not just Camp's biggest career home run, but it was his only one. The game went on, tied 11-11.
You know the Braves were in trouble when Camp left the dugout to pitch the 19th inning. Fresh from his first and last homer, he had an unstoppably huge grin on his face. Upshot: he was not in the best frame of mind to pitch. In the space of three singles, a double, and two intentional walks, the Mets had a 16-11 lead, putting the game away.
Or was it out of reach? As difficult as it might be to top a five-run lead in the 19th inning, that would be nothing compared to what happened in Atlanta's previous turn at the bat. The Mets weren't leaving anything to chance, putting in star starter Ron Darling to pitch.
By all rights, it should've been an easy 1-2-3 inning. Two of the first three batters made simple outs. The inning stayed alive because Keith Hernandez, normally a superlative fielder, made an error to put a man on. With two outs, Atlanta went into its surreal clutch mode: two straight walks loaded the bases, and a single scored two runs. 16-13.
Not only that, but incredibly the tying run came to the plate. Again. Surely enough—you could not script it any better—the batter was the very last man on planet Earth the Mets would want to see represent the tying run with two outs in this Twilight Zone of a game. That's right, up there stood the god himself: the man, the myth, the legend, Rick Camp, only now he stood tall with a whopping .065 career batting average. Though the rain had long since stopped, I like to think a dramatic thunderclap occurred when he stood in the batter's box and faced Darling.
Just like last time, Camp fell behind quickly, and he stared down the barrel of a 1-2 count. At 3:55 a.m., Camp was in a perfect position to certify his position as the all-time grand master of the fourth hour of the morning, game-tying homer.
Darling threw his pitch and Camp swung. Somehow, someway, the ball miraculously sneaked past the uber-fearsome batter. Strike three. Game over. Camp, the most disappointed hitter since Mudville cut Casey, slammed down his bat on the plate in frustration. One can only assume in his previous 168 at-bats he had never been nearly so upset by any of the 83 earlier times he'd fanned.
The fans weren't disappointed. How could they be after witnessing a game like that? Even the players in the Brave dugout stood and applauded as the game ended.
However, many others would soon be very upset. You see, like all games scheduled for the Fourth of July, this one advertised a fireworks display. And sure, even though the sky was beginning to lighten, the Braves began exploding their picturesque bombs promptly at 4:01 a.m. The noise woke up many in the neighborhood, causing many frightened souls to call the police, claiming Libya was bombing Atlanta!
Postscript: a personal note
One summer, about 10 years ago, I looked at the TV Guide and noticed that ESPN Classic was going to show portions of this game. I'd always heard about it, but had never seen it, so I had to catch it. (That's why I could give much of the detail.)
Afterward I looked up newspaper accounts of the game on microfilm and printed them out. (I sent one to Rick Camp and got his autograph.) Later, in a summer class in grad school, I told a fellow student named Anthony Giacalone about it. Turns out he was a big baseball fan, too.
When he found out that I was also a fan (and into sabermetrics) he started giving me print ups from a website I'd never heard of before called Baseball Prospectus. When he formed an online fantasy baseball league, I joined it. Then he told me about a website called Baseball Primer, and I've spent a good chunk of the last decade there.
I spent much of the 1990s casually and sporadically following baseball. For example, you know the 1996 season? I don't. Watching the Rick Camp game began a series of events that lured me back in.
I know this postscript negates the point of the pretentious part at the outset, as a TV event got me back into the game. However, I think it's the greatest game not because of my personal connection to it, but because it really does seem like the ultimate baseball fan experience. As I noted at the top, going to games is more central to the baseball fan experience than it is with other professional sports, and the regular season games are the ones any fan can go to with relative ease.
There's never been another game like that one, and there probably won't be another one, yet every time I'm at the park I find myself thinking/hoping that maybe that will be that next one. And that keeps me coming back. God knows it ain't the way the blasted Cubs usually play.
References & Resources
Much of this comes from watching the game on ESPN Classic, though I dimly remember watching some highlights on ESPN Sportscenter at the time. An old (and long gone) copy of Total Baseball mentioned that the homer was hit at 3:55 and the fireworks went off at 4:01.
I didn't have room to mention this in the article, but Keith Hernandez hit for the cycle in the game, including a homer that left the park in about three seconds. Also, before both Harper and Camp hit their shots, the Atlanta announcers quipped, "If this guy can hit a homer right here, this will be the screwiest game ever."