The regular season is over and it's been an exciting one, but now the real season begins—no, not the postseason, the awards season. Ultimately, of course, none of these awards mean anything—they're just subjective opinion backed by a trophy—but I find it impossible to not get riled up and excited about it.
This time around, I've decided to fill out my own MVP ballot because, well, why not? Though my ballot will too ultimately be subjective, I did want to provide some objective starting point.
Specifically, I wanted to include hitting, fielding, and pitching in my rankings and I wanted to adjust for context. So I did just that.
To evaluate hitting, I calculated each player's runs above average using BaseRuns and adjusting for park and position. To evaluate fielding, I used The Hardball Times zone rating statistics and converted them first into plays and then runs above average using a method similar to the one described here. For catchers, I looked at the number of stolen bases and caught stealing allowed, adjusted for the handedness of the pitching staff (since left-handed pitchers tend to be better at holding runners on base). And to evaluate pitching, I simply calculated how many runs each pitcher allowed above or below what an average player would do, again, adjusted for park.
And then I added those numbers together to calculate each player's total runs above average. I didn't use those numbers as gospel, though. I'm sympathetic to the idea that players should be given some extra credit for getting to the postseason, so I was willing to adjust my rankings a bit based on whether or not a player was still playing come October. Also, I realize that our fielding statistics, though they are based on cutting edge play-by-play data, sometimes spit out numbers a bit too extreme at first and third base and in center field. So I toned them down when appropriate.
In the end, I just went with the ballot that sounded right to me. So yes, it's not really any better than what the Baseball Writers Association of America will decide about a month from now. But at least I have the numbers to prove it.
AL MVP
1. Alex Rodriguez (+52 Runs Above Average)
Rodriguez finished first in the American League in runs, home runs, runs batted in, total bases, slugging average, and on-base plus slugging percentage (OPS). Plus, he was second in hit-by-pitch and had 24 steals in 28 attempts.
Rodriguez is going to win this award and he's going to deserve it. He carried the Yankees through the whole season, hitting when no one else was and hitting some more when they were on fire.
He even shed his un-clutch reputation, posting a 1.138 OPS with runners in scoring position and a 1.125 OPS in late-and-close games. According to Fangraphs, Rodriguez was the eighth most clutch player in the American League this season.
There's not much new that can be said about Rodriguez. He's had a season for the ages and it will pay off handsomely this off-season in the form of a big new contract. There's no question that A-Rod deserves the AL MVP, so I'm going to move on.
2. Curtis Granderson (+74)
So why does Granderson rank behind A-Rod on my ballot despite leading Rodriguez by 22 runs? While I do believe that whether or not a player's team made the playoffs should have some effect on MVP voting, I'm certainly not willing to ignore more than two win difference simply because Rodriguez played for a week more than Granderson.
But what I am also not willing to ignore is that Granderson rates so far ahead of the pack for one reason: his defense. According to THT zone statistics, Granderson was an incredible +39 runs above average in the field this season. Is Granderson a good fielder? For sure. Was his glove worth almost four wins to the Tigers? I have trouble believing that.
Ultimate Zone Rating (UZR) numbers provided by Mitchel Lichtman seem to confirm my skepticism. UZR, which is the most advanced publicly-available defensive metric, rates Granderson at a more comfortable +18 runs per 150 games—still great, but not historically impressive.
Granderson played about 145 defensive games this season, so he should be in a virtual tie with Rodriguez. The playoff tie-breaker means my MVP goes to A-Rod.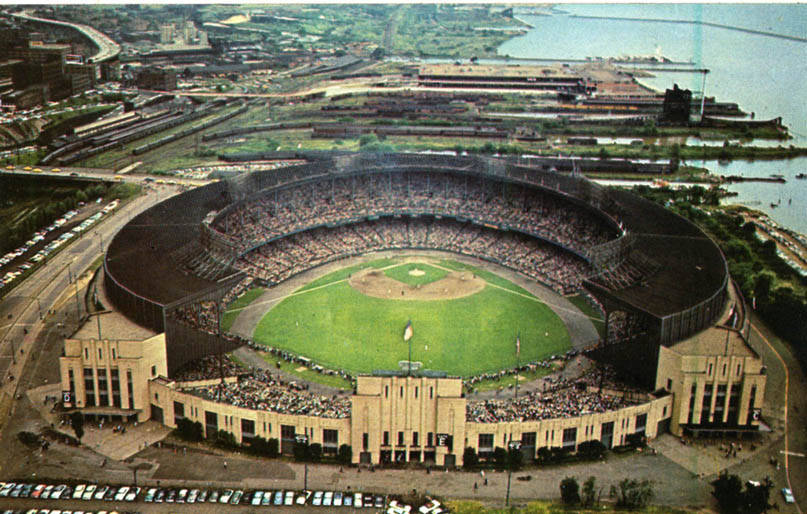 That shouldn't, however take away from the fantastic season Granderson had this year. He got a lot of publicity for becoming the third player in baseball history to hit at least 20 doubles, triples, and home runs as well as steal at least 20 bases in one season (Jimmy Rollins later become the fourth), but Granderson's accomplishments go way beyond that.
He finished third in the American League in extra-base hits, fourth in total bases, and led all players with at least 10 stolen base attempts in success rate, stealing an amazing 26 bags in 27 tries. Adjusted for position, he was the sixth-best hitter in the AL, in addition to his fantastic glove.
Going into his prime, Granderson has established himself as a star player, maybe the best center fielder in baseball.
3. Carlos Pena (+47)
Despite a 96-loss season things are looking up for the Devil Rays, and one of the reasons for the optimism in Tampa is Carlos Pena. After signing a minor league contract late in the off-season, Pena only made the major league roster because of a last-minute injury to Greg Norton.
He started the year off slow, but was scorching hot after April, hitting .289/.426/.643 from May on. While Pena may never repeat the 1.038 OPS he posted this season, he has always been at least a serviceable hitter and it's hard to see him dropping off completely in 2008.
And even if he does, Pena will always be able to say that he was one of the best players in baseball in 2007.
4. Jorge Posada (+42)
If he wants to, Jorge Posada is going to make a lot of money this off-season. He had one of the 20 or so greatest seasons by a catcher ever, hitting .338/.426/.543, and, if not for A-Rod's fantastic season, might have actually won the MVP.
Posada won't hit .300 next season—his previous career high was .287—and with that, the rest of his numbers should drop down to his career averages. However, his career averages are among the best ever for a catcher, so that's no problem.
5. Magglio Ordonez (+41)
How in the world did Ordonez hit .363 this season? He got real lucky. Often times, batted ball statistics can be really instructive in understanding batting. Before the season, we projected Ordonez's batted ball breakdown to look like this:
Batted Ball	Percentage
IF	         4%
OF	         33%
LD	         19%
GB	         44%
Bunt	         0%
This is how his batted balls actually broke down:
Batted Ball	Percentage
IF	         5%
OF	         34%
LD	         19%
GB	         42%
Bunt	         0%
The two tables match up almost perfectly, but our projections said Ordonez would hit .290, 73 points below what actually happened. So what gives? Well, Ordonez happened to post an incredible hit rate in every important category.
36% of his outfield flies landed for hits, versus a league average of 25%. 78% of Ordonez's line drives went for a hit, whereas the league average was 74%. And perhaps most amazingly, Ordonez somehow hit .315 on ground balls, which is not only significantly better than the league average of .240, but also better than Derek Jeter's .282 batting average on grounders, Alex Rios's .276, or Carl Crawford's .274.
Is that likely to repeat itself? I have a better chance of hitting a Josh Beckett curveball 450 feet. But if Detroit had made the playoffs, I think Magglio would have been the front runner for the MVP with his Triple Crown stats: a .363 batting average, 28 home runs, and 139 RBIs.
NL MVP
1. David Wright (+73 Runs Above Average)
If nothing goes wrong, Wright is going to win multiple MVPs in his career. His triple crown numbers are exactly what voters love: .325 average, 30 home runs, and 107 RBIs this season, and a career average of .311, 29, and 109. He steals a lot of bases: 34 in 2007, and an average of 23 a year over his career. And Wright is solidly rounded player, hitting at least 40 doubles in each of his three full major league seasons, walking at an above-average clip, and not even striking out all that much. Plus, he plays in New York.
And despite all that, it's unlikely that Wright will win the MVP this year. The historic Mets collapse combined with Colorado's historic comeback likely means that Matt Holliday will be your 2007 NL MVP.
But that's not how it should be. Even ignoring defense, Wright was a full 16 runs better than Holliday. Add to that Wright's fantastic glove—our zone data puts him at +29 runs on the season, though I would temper that to about +15—and you have a clear winner. It's not even close.
Sure, the Mets collapsed over the last few weeks of the season, but none of the blame for that can go to Wright, who had a 1.034 OPS in September and October. It's not fair to punish a player, especially so severely, just because his teammates choked down the stretch.
Eventually, Wright will probably win an undeserved MVP and karma will balance everything out. He's still just 24, so he has plenty of time to fill up that trophy cabinet if he just keeps doing what he's been doing. But that doesn't change the fact that Wright was the most valuable player in the National League this year, and that trophy should be his.
2. Chipper Jones (+56)
I don't why, but I've always really liked Chipper Jones. I really wanted to give him my MVP award, but unfortunately, Wright hit just as well as Jones and fielded better. Though Wright's Mets missed the playoffs, so did Jones' Braves. In short, there was no way I could justify giving my MVP to Jones, so here he is in second place.
Jones has finished in the top-11 in MVP voting seven times, and this year will surely be the eighth. It will, however, be the first time he's finished that high since 2002.
Nonetheless, Jones is actually aging very well. Though he hasn't had a healthy season since 2003, when he has played, Jones has hit .321/.416/.588 over the past three years, an amazing line for anyone, let alone a 35-year old.
He's a pretty strong Hall of Fame candidate already, but if Jones can keep this up (or stay a bit more healthy), he will have close to 3,000 hits and 550 home runs by the time he's 41 and ready to retire.
3. Chase Utley (+57)
Is Utley ever underrated or what? He hit .332/.410/.566 this season, challenging Earl Webb's single-season doubles record until breaking his hand in late July. Nonetheless, Utley hit 48 doubles and 22 home runs in just 132 games, while getting hit by an incredible 25 pitches, which led the National League.
Utley is also a superb defensive second baseman—his +21 rating might be a little inflated, but not by much. As good as Ryan Howard is, Utley was the Phillies' MVP this season, though I'm not sure that's how MVP voters will see it.
4. Jake Peavy (+47)
Yes, he sucked in the one-game playoff with the Rockies. But in his first 33 starts of the season, Peavy was brilliant. Overall, he went 19-6 with a 2.54 ERA in 222.1 innings.
His peripherals are just as impressive: 10.4 strikeouts per game, 2.9 walks, and a miniscule 0.56 home runs. Overall, Peavy's Fielding Independent ERA (FIP) was 2.80, making him the only pitcher in baseball with a sub-3.00 FIP. And Peavy had a great season with the bat, +6 runs above an average pitcher.
If he'd twirled a complete game shutout against the Rockies, I would have seriously considered Peavy for MVP; I can't see how one bad game could drop a player more than three spots.
5. Albert Pujols (+60)
Pujols had a down year by his standards, hitting .327/.429/.568. The batting average and on-base percentage were right around his career averages, but Pujols' power was way down, as he posted the lowest home run total of his career (32).
Part of the reason might be that the new Busch Stadium appears to be a very tough home run park (with a home run park factor of 0.94 according to Brandon Heipp) and part of the reason is that home runs were down 5% across the National League overall, for whatever reason. In total, that would have robbed Pujols of about four home runs or 25 points of slugging, which explains a large part of his power decline.
It also bears mentioning that Pujols did not hit many opposite field homers this year, which may or may not tell us something about whether or not that decline was for real.
Overall, however, Pujols was incredibly valuable, in large part because of his defense, which we rate at +32 runs above average. That's a figure I don't buy, but Pujols did lead the league in both Revised Zone Rating (RZR) and Out of Zone Plays (OOZ) this season, after finishing second in RZR and first in OOZ last season, and third in RZR and first in OOZ three years ago.
Pujols also had an amazing +34 rating last season, so I think we can certainly agree that he is one of the best defensive first basemen out there. Even if we halve his defensive runs above average, Pujols still finishes at +44 on the season, not far behind what Alex Rodriguez did in this, a career year.
A final note
Since I spent a ton of time calculating all these numbers, I figured I'd share them with you. So if you'd like, you can download a spreadsheet with hitting, pitching, and fielding ratings for every player in the MLB right here. Have fun playing around with it and choosing your own MVPs.