ML: One of the first questions I would like to ask you, Mr. Huntington, is the practice of holism you installed with the Indians. In your time with the team, you instilled a philosophy focusing on the development of the person, or player. Can you supply more deeply a definition on how this practice will be employed within the Pirates organization? And does this in any way counteract the approach numerically-inclined front offices take toward assembling a perfect model?
NH: Once we acquire a player we will focus all of our resources on maximizing that player's ability—mentally, physically, fundamentally and personally. Mentally we will work to equip the player with the ability to perform with confidence and let his natural abilities take over. Physically we will educate and provide the player with the proper nutritional, strength, conditioning and medical resources. Fundamentally we will provide the player with a systematic, long term oriented plan for his on field development. Personally we will work to provide the player with life skills programs both theoretical and practical. We believe that we can improve a player's performance through our development program but statistical analysis will play an important role in our evaluation of our players and our programs.
ML:DiamondView, for those who don't know, is a sophisticated database that helped the Indians make decisions on player contracts and roster acquisitions, among others. The team valued it so much they copyrighted it. Will you make available a variance of that system to the Pirates?
NH: There is no doubt in my mind that DiamondView gives the Indians a significant advantage over a large portion of the industry. It is a significant undertaking to design a program such as DiamondView, but we have begun the process. One of our many goals for this off season was to add a full time programmer to spearhead our Baseball Information Systems and design a comprehensive program to effectively and efficiently store, organize, access and analyze the amount of data utilized within our industry. When Dan Fox joined the organization, we not only added an outstanding programmer but we also added a very well respected analyst (joining Eddie Epstein).
ML: (Pirates outfielder) Jason Bay has been rumored to be traded for several months now, with one of those teams being the Indians. Having come from that organization, is it easier or more difficult to trade with your former employer, principally because of the unified information both parties possess?
NH: Without speaking to any specific trade rumor, I will acknowledge that discussions with the Indians have been interesting. After spending the past 10 years with the Indians, I have a terrific relationship with many people in the organization. As a result there is an established trust and respect that we are working to create with other clubs. Additionally because of our history, we know each other's preferences and styles. Lastly, since part of my role was to evaluate the Indians' system and with Kyle Stark (Director, Player Development) coming to Pittsburgh with me, we have as strong a knowledge base on the Indians system as we will ever have on a competing organization. That said, the Indians have all of my scouting reports on file, so they know what I think of the players in their system!!
ML: When the courtship between you and the Pirates began, which view did you adopt first when looking at their organization: the roster; the opportunity to reverse a foundering franchise; the rabidity of its fan base, or lack thereof; the size of the Pittsburgh market?
NH: Since entering professional baseball my goal was to be an asset to the organization for whom I worked. A secondary goal was to learn and prepare myself in case I was ever fortunate enough to get an opportunity to become a general manager. As I prepared for the interview and as I entered the Pirates organization I worked hard to take a global vision of the resources, personnel and systems from the perspective of what had worked, what had not and how we needed to execute going forward.
During the interview process I came to recognize the conviction that Bob Nutting and Frank Coonelly have to restoring the pride and passion to this storied franchise. I became convinced that we would have the market appropriate resources to build a sustainable championship caliber organization. As I considered the opportunity in Pittsburgh, I realized I was leaving a terrific situation with the Indians, but that we had a tremendous opportunity to assemble a group of talented people with a singular commitment to doing things the right way and building a successful organization. The fan base is still passionate and once we return a winning team to the field, PNC Park will be a special place to watch a baseball game.
ML: Although there were several "minor" moves in the offseason, the Pirates did not make what the public would deem a splash. Is this a byproduct of when you were hired or does the progress of making a more major move come after year one, when you will have familiarized yourself with the team and staff?
NH: Behind the scenes, we made major personnel and systems changes within the baseball operations department. We changed each member of the leadership team. We revised how we evaluate players and how we determine a player's value. We revised how we develop players. Essentially we began to build the foundation in scouting and development upon which we will work to build a successful major league team. With respect to the major league team, we believed the best route was one of patience. The free agent market was one of the worst in recent years and despite a number of conversations we did not find an appropriate value match.
We engaged in a variety of trade talks (trading major league players for major league players, trading prospects for veteran players and trading veteran players for prospects) but again were not able to find an appropriate match. Ultimately, we felt that the best course of action was to give the present group a chance to respond to the leadership changes and determine which players would be the players we build around and which players will be utilized to help bring back the other pieces to build around.
ML: Last season Pirates chairman Bob Nutting assumed lead ownership duties from Kevin McClatchy. How much of a difference will this make in allocating the resources with which you have been given?
NH: As stated earlier, I would not be here without my belief that Bob Nutting intends to provide the market appropriate resources to build a sustainable championship caliber organization. The Pirates leadership has worked diligently to put the organization on firm financial footing and as a result, we have a very positive outlook for the future. We have not only re-allocated some of the current financial commitments baseball operations but have increased our investment in scouting (staff, systems, resources, and bonus money available), development (staff, systems, resources) and the major league team (staff, payroll).
ML: One of the first decisions you made was hire John Russell as manager. The adage in baseball suggests ex-catchers make better managers. Did the perception of such wisdom play any role in your decision?
NH: John Russell is a well-rounded baseball man with experience as a player, coach and manager. He is an outstanding communicator, instructor and leader that will instill discipline and hold his club accountable for playing the game the right way. He certainly benefited from his days as a catcher, but he was hired because he more than fulfilled the criteria I had set in the early stages of the search process. Since coming on board, John has exceeded all expectations.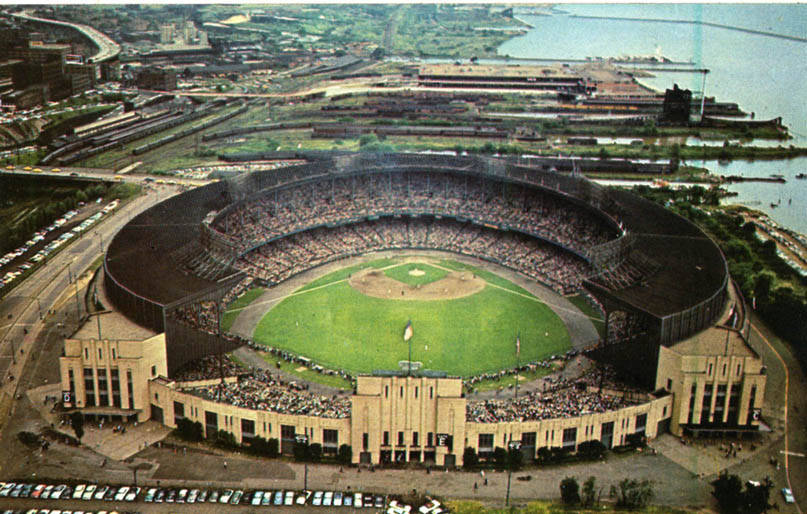 ML:Currently blogs are experiencing enormous influence on the game of baseball. Do you, or your staff, reference the blogosphere with any consistency, and, if so, where does the Hardball Times rank?
NH: There is a tremendous amount of information available inside and outside of the industry. Veteran baseball man Larry Corrigan joined us this offseason and brought with him a saying "all forms of information." As we progress through our decision-making process we are constantly researching, evaluating and applying the information at our disposal. Admittedly, the quality of the source of the information, the quality of the information and the application of the gathered information will ultimately determine the true value, but it is all a part of the process. Each off season we purchase the best of the books available (Hardball Times included). Additionally I begin each day with a perusal of various websites/blogs and yes, Hardball Times is one of the frequented sites. Ultimately it was the desire to learn, improve and to gather information that led us to hire Dan Fox and his positive impact on us as an organization has only just begun.
ML: In the offseason you hired Kyle Stark away from the Indians to serve as the Pirates new Director of Player Development. Were there any restrictions or limitations by Indians general manager Mark Shapiro on how many members of the Indians organization you can bring over with you to Pittsburgh?
NH: Mark Shapiro and Chris Antonetti were tremendous to me during my transition from the Indians to the Pirates. While there were no formal restrictions placed upon me by the Indians, I have too much respect for them and their organization to "raid" the Indians. As a result I targeted a few employees that had a chance for significant personal or professional advancement by joining the Pirates.
ML: Can you describe the route, and to what extent, the organization has taken regarding overseas scouting?
NH: We are fortunate to have Rene Gayo oversee our Latin American scouting operations and have re-allocated money to increase our Latin American signing bonus budget significantly. Additionally we are in the process of building a state of the art development complex in the Dominican that we believe will give us a competitive advantage in scouting, recruiting, signing and developing players in Latin America. With respect to the rest of the world, we need to improve. We are presently researching the Pacific Rim and other established markets to determine our best course of action in the near future. Additionally we are researching under-developed markets world-wide to determine how we can efficiently and effectively evaluate and sign talented players from all over the world.
ML: There is much literature circling that says minor-leaguer Steve Pearce, at 25, is ready to contribute in the major leagues now. Is it a matter of delaying his arbitration clock or could it be the front office is waiting until the team has a better chance to contend?
NH: Steve Pearce had a tremendous season in 2007 and we believe he is one of our best prospects. He began last season in A-ball and progressed to finish the season in the major leagues. While we believe he has quality upside, he is not a finished product as a complete player. He certainly put up monster numbers, but the National League does not have a designated hitter. As a result a player needs to be adequate defensively to help a club with more than just his bat. The bat has the biggest impact but the reality is for Steve to fulfill his potential we have some work to do outside of the batter's box. Steve has worked hard to improve his defensive abilities to allow him to play adequate defense in the outfield.
At some point this season we will re-introduce first base to Steve and thus give him two potential major league positions. Steve is progressing nicely. He continues to mature as a hitter and has made quality strides with the gloves and with other parts of his game. We are looking forward to the day where Steve puts up serious numbers with the bat at the major league level but also contributes to his team in other ways as well.
ML: Despite playing in merely six games, the Rays recently signed the prospect Evan Longoria to a long-term contract. No player with such limited service time has been awarded so lavishly. A bet against the rates of inflation, among other factors, I think this is a terrific contract for the Rays. Do you agree? And do you think we will see more contracts like this in the future?
NH: Without question the trend among Major League Baseball teams is to try and secure multi-year contracts with young players. When considering such deals it is vital to take into consideration several factors and as a result each situation is unique. In general, I agree that mid to small market teams should be aggressive in trying to secure these type contracts with the right players in the right situation. It is important to remember that one bad contract of this type can nullify the benefits gained by two, three or perhaps even four club favorable contracts. As a result, we will continue to focus on the offering these contracts to the right players in the right situations.
ML: The amateur draft is approaching, and although you're new to the Pirates organization, presumably you're aware of the lack of return the former regime received in its drafting of starting pitchers high atop the draft. Will this in any way dissuade you if, in the second spot, left-handed pitcher Brian Matusz is available?
NH: While we cannot ignore the results of the past, we cannot be overly influenced by them as well. If there is a pitcher that projects to be a top of the rotation starter and is on the top of our board when we select second in the country, we will select him. The bottom line is that we have to acquire talent. If our evaluation and valuation criteria result in a pitcher being at the top of our board in the first or 20th round, we will select that pitcher. The reality of the draft is that there is no such thing as a "safe" pick. We understand and respect the draft's overall history and that does play a factor in our valuation process, but we cannot place too much emphasis on the success rate of those that came before us with the Pirates.
ML: Kansas City Royals pitcher Brain Bannister did an interview recently where he espoused some of the practices of sabermetrics. Bannister, in the interview, basically concluded that statistical analysis and scouting could co-exist not just in the front office but in the ebb and flow of a game as well. Is Bannister at the vanguard of a new wave of baseball player?
NH: Brian is an intelligent young man that gets the most out of his abilities. I feel that many great players have naturally "played the percentages" and utilized the objective side of the game directly and/or indirectly. With the explosion of sabermetrics and the quality information that is available, I absolutely believe players will utilize and benefit from combining statistical analysis and scouting.
ML: What can we expect to see from the Pirates in the future?
NH: We are committed to building a sustainable championship caliber organization. We are in the process of enhancing our systems, developing our personnel and implementing our philosophy. We will look to combine the subjective and the objective to maximize our probability for success in each decision and/or action taken. We are not looking to reinvent the wheel, rather we are focused on proceeding in the most efficient and effective manner to maximize our performance at all levels.