This Year's Love
While watching the Braves last night, I started wondering which pitcher(s) would be Leo Mazzone's successful reclamation project this year. As far as I can tell, the main candidates at the moment are Adam Bernero and Jorge Sosa. Bernero had a 5.82 career ERA in 314 innings heading into this season and was let go by the pitching-starved Rockies after last year. Sosa brought a 5.17 career ERA in 327.1 innings to Atlanta after the Braves got him from the equally pitching-starved Devil Rays at the end of spring training for utility infielder Nick Green.
Now, I'm not saying Mazzone is going to turn Bernero and Sosa into effective pitchers, just that I wouldn't bet against it. As friend of THT J.C. Bradbury has shown, the "Mazzone Effect" is very real and very big. As Bradbury wrote in his most recent study on the topic, "Leo Mazzone's presence lowered a pitcher's ERA by about 0.63 ERA points. To put the effect in perspective, for the average 2004 National League pitcher (4.31 ERA) Leo's impact on earned runs was about the same as Coors Field in the opposite direction."
Mazzone will have to step up his efforts with Bernero and Sosa, because lowering their career ERAs by 0.63 points would just turn them into moderately serviceable pitchers. But considering the success he has had turning rags into riches during his amazing run with the Braves, I wouldn't put anything past him. Consider the magic he has worked in just the past three seasons …
2004:
– Jaret Wright went 15-8 with a 3.28 ERA in his only season as a starting pitcher on Mazzone's staff, after going 37-37 with a 5.68 ERA everywhere else. Wright had thrown a total of 155.1 innings in his last four seasons before tossing 186.1 innings for Mazzone in 2004.
– After going 5-6 with a 4.86 ERA in 140.2 innings during two seasons with the Cubs, a 32-year-old Antonio Alfonseca joined the Braves in 2004 and went 6-4 with a 2.57 ERA in 73.2 innings.
– Following an 8-19 record with a 4.43 ERA and 1.78-to-1 strikeout-to-walk ratio in three seasons with the Cubs, Juan Cruz came to Atlanta and went 6-2 with a 2.75 ERA and 2.33-to-1 strikeout-to-walk ratio in 2004.
2003:
– After going 21-28 with a 5.75 ERA in two disastrous seasons in Colorado, Mike Hampton came back to normal altitude to join the Braves' rotation in 2003 and went 27-17 with a 4.05 ERA in his first two years pitching for Mazzone. After shutting out the Phillies for eight innings last night, Hampton is 1-0 with a 0.82 ERA in three starts this season.
2002:
– Chris Hammond hadn't pitched in a major-league game since 1998 when he joined Mazzone and the Braves for the 2002 season, and brought a career ERA of 4.54 in 843.2 innings to Atlanta. In his only season with Mazzone, Hammond went 7-2 with a 0.95 ERA in 76 innings out of the bullpen.
– Darren Holmes had a 13.03 ERA in an injury wrecked season in 2000 and then missed all of the 2001 season. He returned in 2002, joined the Braves, and posted a 2.89 ERA in 98.2 innings over two seasons with Atlanta, before dropping off the face of the earth again.
– Mazzone took a 25-year-old Damian Moss and coached him to a 12-6 record and 3.42 ERA on what appeared to be smoke and mirrors. The Braves traded Moss during the offseason and he proceeded to go 10-13 with a 5.70 ERA playing for three teams over the next two seasons.
Melvin Mora says he's not impressed
News I learned from Vin Scully this weekend that may or may not interest Playboy in about 18 years: Padres utility man Geoff Blum and his wife, Kory, are expecting triplets soon, all of whom are girls. Blum, incidentally, replaced Khalil Greene at shortstop Saturday night after Greene suffered a fractured finger for the second season in a row at Dodger Stadium. Considering the Dodgers' hot start and the fact that Jesse Garcia figures prominently in San Diego's plans for replacing Greene at shortstop, the Padres could be in some serious trouble in the National League West.
Willie Randolph the oppressor
It doesn't have quite the same ring to it as "Free Johan Santana!" but the boys over at MetsGeek.com are campaigning hard for the Mets to give 27-year-old reliever Heath Bell a chance in their bullpen. You wouldn't think it would be such a struggle considering the pitchers the Mets currently have providing "relief" for them, but apparently it is.
Bell definitely has the minor-league credentials: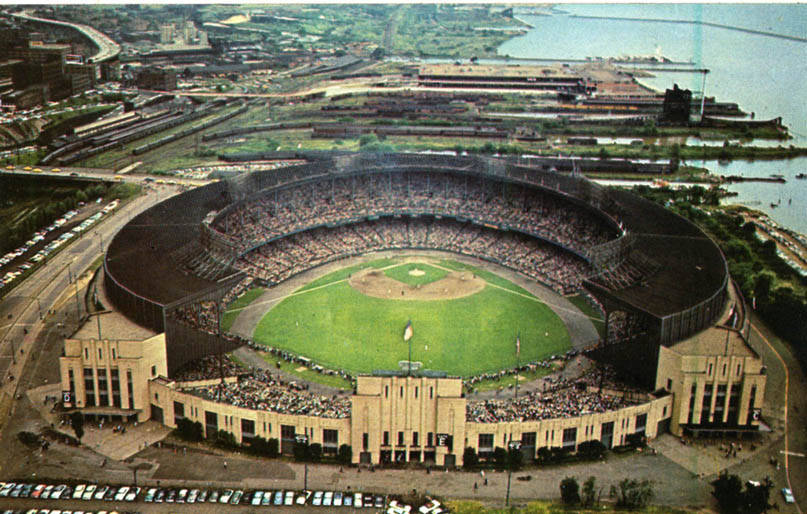 LVL      G        IP      ERA       H     HR      SO     BB
R/A    125     168.1     2.57     130     12     204     49
 AA     68     101.1     4.09     106     13     104     25
AAA    107     135.2     4.05     134     10     150     41
Bell's ERAs haven't been great in the high minors and he gives up more home runs than you'd like to see, but he certainly brings some fantastic strikeout-to-walk ratios to the table. In 237 combined innings between Double-A and Triple-A, Bell has 254 strikeouts (9.6/9) and 66 walks (2.5/9), for a strikeout-to-walk ratio of 3.85-to-1. Toss in the fact that Bell had a 3.33 ERA and 27-to-6 strikeout-to-walk ratio in 24.1 innings with the Mets last year and I think you can see why a group of stathead Mets fans might want to see what he can do. You know, instead of suffering through another inning of Manny Aybar.
I wish the Mets Geeks luck with the "Free Heath Bell!" campaign. After all, to match the success of my chosen oppressed pitcher all Bell has to do is win a Cy Young award in his first season of freedom. I'm sure they'd settle for 60 innings of league-average pitching.
Yeah, but Billy Beane still shouldn't have written that book
Jon Weisman of Dodger Thoughts recently learned what I discovered long ago: Paying attention to what Joe Morgan says when he's not talking to Jon Miller can be very frustrating. My favorite Morganism from last week's chat session? "That moneyball theory is overrated. No one has ever won with it. PLAYERS win games. Not theories." Well, you can't really argue with that now, can you?
This from a guy who can type "Mientkiewicz" without even looking
From the Things You Learn Far Too Late Department: Thanks to someone pointing it out, I discovered last week that Vicente Padilla's first name is spelled "Vicente" and not "Vincente." I have been spelling his name wrong each and every time for years now, which is really bothering me. In fact, I did a little digging and found that I have written "Vincente" in no fewer than a half dozen columns over the years, but have failed to correctly write "Vicente" even a single time.
Bizarro World
First, I'm not sure what to make of the fact that Buster Olney's ESPN.com blog is now a part of my daily reading. My only explanation (or defense) is that Olney is somehow a lot more tolerable writing blog-style stuff. He apparently doesn't feel the need to be quite as irritatingly anti-sabermetrics in an informal setting. As if that weren't enough, I found out over the weekend that Olney is actually less sure of Derek Jeter's Hall of Fame worthiness than I am. Yes, you read that correctly. Olney called Jeter a "borderline Hall of Famer" Saturday, while I described Mr. Clutch as "a Hall of Fame level player" last year. Shocked the hell out of me too.