Next Monday the Hall of Fame will announce who the BBWAA is sending to Cooperstown. If you want to know who will get in you won't have to wait until then to find out. Just read on.
For the last few years I've issued an annual column predicting not only who will go into Cooperstown, but estimating the exact percentages each notable candidate will receive on the ballot.
In four years that amounts to 63 predictions. 50 of them have been within five percentage points of the actual vote, including 22 within one percentage point of the BBWAA result. The average margin of error has been 3.4 percentage points.
Last year was my best job ever. Of the 18 candidates I made a prediction on, I was within three percentage points 14 times. The average error was 2.4 percentage points.
The point is, there is reason to think the system and predictions listed below really amount to something.
The prediction system comes from ten guidelines based on the history of BBWAA voting. The Hall's electorate has certain tendencies and patterns, and by looking at those, one can roughly determine what it'll do before the election happens.
Let's go over them one by one.
1. Consistency
All other factors being equal, assume a player's vote total won't move very much. However, all other factors aren't always equal.
2. Strength of ballot
This is the single most important guideline. When the ballot's overall strength goes up, the members of the backlog have their vote totals go down. If a ballot gets weaker, the backlog's support gets stronger.
Two things change the strength of a ballot: guys arriving on it, and those departing from it. For example, in 1999 Nolan Ryan, George Brett, Robin Yount, Carlton Fisk, and Dale Murphy arrived on the ballot and the holdovers suffered considerably.
Alternately, 2008's ballot's newbies received almost no support, with only Tim Raines getting more than two votes among the newbies (not two percent; two votes). 13 of the 14 backloggers on the ballot had their vote totals increase. (The exception was Harold Baines, who fell from 5.3 percent to 5.2 percent of the vote. Big deal).
A typical crop of first-year players receives gains around 1.6 votes per BBWAA ballot.
This year Bernie Williams is the only guy with a chance to top five percent. Aside from him, the best new contenders are Brad Radke, Tim Salmon, Brian Jordan, and Javy Lopez. This should be a historically low vote total to new candidates. For perspective, here are the worst rookie classes in the last 50 years in terms of the average number of newbies listed per ballot:
Year	Newbies
1976	0.00
1968	0.02
1984	0.07
1987	0.08
1986	0.13
1967	0.15
1970	0.21
1975	0.26
2008	0.26
1996	0.29
2012 is probably the weakest rookie crop in 25 years. That means that the backloggers should rise up. Expect them all to go up in vote totals this year.
Bernie Williams: the only ballot rookie
likely to get any support
The backlog is also aided by the departures of Bert Blyleven, Roberto Alomar, and Dave Parker (the first two were elected and Parker ran out of time). Their departures make the ballot that much weaker, further ensuring a good year for the backlog.
3. Comparable candidates
The backlog will improve, but not everyone will improve equally. Comparable candidates are one notable factor. Let's look at Luis Tiant for a second. In 1988, he debut on the ballot around 30 percent, a nice total. Then, in 1989 Gaylord Perry, Fergie Jenkins, and Jim Kaat arrived. Tiant's vote cratered as he lost two-thirds of his support.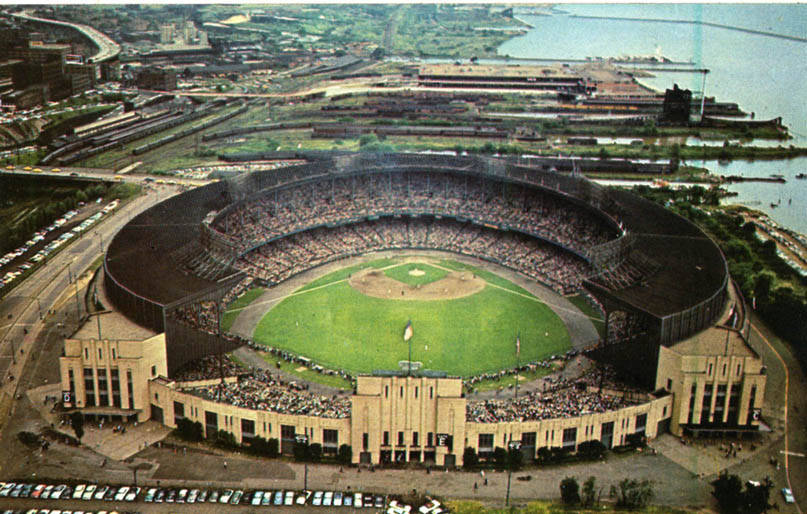 For 2012, the issue isn't who's arriving on the ballot, but who is leaving. Blyleven's election means that Jack Morris is the sole starting pitcher on the ballot likely to top five percent (no, Brad Radke won't get any serious support). This should help Morris as there's less direct competition to him.
Similarly, Roberto Alomar's departure should help Barry Larkin. They played different positions, but were both middle infielders with good all-around games. When I say comparable, I'm not trying to be too fine. It's all about the image a player occupies in the collective consciousness of the electorate. Alomar and Larkin both played up-the-middle defensive positions and had well-rounded games.
(What about Alan Trammell, another guy similar to Alomar and Larkin? He could also get a nudge, but he's been on the ballot so long with limited support that many voters probably aren't thinking of him as much as Larkin, who is the top of the backlog.)
4. The "over-the-top" surge
The players most likely to receive a bump in their vote totals are the guys at the top of the backlog. They're at the top of popular consciousness.
In general, the key is to top 50 percent. Once a guy gets the majority of voters on his side, things start breaking in his favor. When the majority finds a player worthy of Cooperstown, the holdouts start reexamining their positions.
The higher the vote total, the stronger the surge. Guys at 70-74 percent surge more than guys in the 60s, who surge more than guys in the 50s.
Two holdovers topped 50 percent last year. Barry Larkin finished at 62 percent and Jack Morris at 54 percent. The "over the top" surge should be much stronger for Larkin than Morris. He finished in the 60s instead of the 50s, and it took him less time to get there.
Going by precedent, candidates with Larkin's support usually go up by about six percent and Morris should be expected to go up by four percent. Both are excellent bets to do more than that.
Jack Morris faces his 13th year on the ballot.
The average surge is misleading because it includes guys who had to fight through some tough ballots. For example, Jim Bunning got 63.5 percent of the vote in 1989, but his support went down in 1990 when Jim Palmer and Joe Morgan headlined an especially good newbie class. Almost half the guys in the low 60s actually surged forward by 10 percent or more.
Given how weak this year's ballot looks, Larkin should have a double-digit surge.
Morris could also receive a nice boost this year. However, I have some lingering concerns that Morris may not rise up as much as one might expect, in part because he rose so minimally last year. Morris will rise, but Larkin will have the biggest boost.
5. Primordial conversations
These guidelines are all based on a general premise that the BBWAA election process works as a 15-year long conversation for determining who should/not go into Cooperstown. Over the 70-plus years of voting for Cooperstown candidates, general guidelines have been established for what constitutes a Hall of Famer.
For example, the BBWAA has elected 10 second basemen, and according to the Bill James Historical Abstract, they are the 10 best second basemen eligible for induction. The system almost never works that well, but a player rises up or down the ballot in part based on how he compares to similar guys in Cooperstown. That's one reason why Larkin is rising so rapidly.
However, there are instances where the decades long conversation breaks down and new conversations emerge.
The steroids controversy is one such instance. Without the 'roids controversy, Mark McGwire and Rafael Palmeiro would've receive far more support than they have. Traditionally in Cooperstown conversations, the character question is ancillary and performance is primary, but with PEDs that's been flipped.
In fact, Mark McGwire has seen historically minimal levels of movement in his support over the years. Here's what's happened to him each year he's been on the ballot:
Year	 %
2007	24
2008	24
2009	22
2010	24
2011	20
There's a pretty clear ceiling. As a result, I can't imagine McGwire topping one-fourth of the vote. Similarly, Palmeiro isn't likely to do too much better than he did last year. Both will likely receive modest bumps of a few percent in this year's ballot, but that's it.
McGwire stands off on the side on the BBWAA ballot.
Another emerging conversation is about relief pitchers. Until the 1990s, only Hoyt Wilhelm was a serious candidate, so the BBWAA has only recently had to grapple with this position. Making it a bit more complex, the big reliever stat is saves and what would be a good save total for a closer 25 years ago wouldn't be now.
Currently, Lee Smith is caught churning in the middle of the ballot. He debuted at 42.3 percent in 2003. That's a terrific debut. In fact, every person prior to Smith who debuted at 42.3 percent or higher has since gone into Cooperstown. No exception.
Smith, however, hasn't done diddley since then. In nine times on the ballot his average vote total is 42.5 percent – essentially exactly where he started. He peaked at 47.3 and bottomed out at 36.6 percent.
Saves always drove Smith's candidacy, but since Trevor Hoffman and Mariano Rivera eclipsed his career total, it's harder to make a case for him. He has his supporters and has actually done better in recent years, but he's just spinning his wheels. He should see a mild improvement, but it'll be an unusually mild improvement.
6. Last year on the ballot
Normally, a player in his final year on the ballot receives a modest bump, but no one faces his last time on the ballot this year.
7. Candidates per ballot
This is a big one – especially for this year's ballot. The last decade or two of Hall of Fame voting has seen the fewest marked candidates per ballot in BBWAA the history of Hall voting. Through 1986, every single Hall election averaged over seven names per ballot. It's never been that high since then.
Nowadays, it's typically fewer than six names per ballot. That's been the case in five of the last six elections. The 2008 election had 5.35 names per ballot, the lowest average ever. 2009 had 5.38 names/ballot, second lowest. 2010 is in the bottom ten, with 5.67.
(A brief side note: If the ballot has so few names per ballot, how come a strong newbie class hurts the backlog? There's space, given that BBWAA members can list 10 guys per ballot. True, but some voters have some self-imposed limitations. If you normally vote for three of four guys most years, putting seven or eight can feel cheap. I assume that's the thought process. Regardless, this doesn't apply to the 2011 ballot with its weak newbies.)
Here's what does matter. Last year's election had 5.98 names/ballot, a decent total for nowadays. However, that includes Alomar, Blyleven, and Parker, who are all gone. They received 1,075 votes on last year's 581 ballots, which works out to a 1.85 average.
In other words the surviving backlog averaged 4.13 mentions per BBWAA ballot last year. And this year's newbie crop is horrible. And the all-time low names/ballot in BBWAA history is 5.35.
Upshot: Backloggers could see massive improvements across the board and this would still have the all-time record for fewest names per ballot.
The question isn't will a guy's vote total go up, but how much will it go up by. This year's election will set a new record for fewest names per ballot, and everyone in the backlog will see their vote totals go up.
8. Repoz's BBWAA tallying
All the above describes how to gauge backloggers. What about new guys? Well, there is one tool. At the Baseball Think Factory website, a diligent soul called Repoz collects every single ballot he can get his hands on and tallies them up. Usually, he winds up with a little over one-fifth of the electorate.
As I write this, Repoz has 77 ballots – a little over half of what he normally gets. To date, Bernie Williams has appeared on only two ballots (2.6 percent) and Vinny Castilla on one. That's it for the newbies.
That's bad. Real bad. Could the entire rookie class get skunked? Sure, but I'm skeptical. In years past the tally has had its most trouble with ex-Yankee Don Mattingly. It routinely pegs Mattingly at five or six percent, but the electorate normally gives him around 15 percent.
It's one thing to be off by 10 percentage points when you predict a guy to get 80 percent of the vote – but when you're predicting six percent? The tally isn't perfect but it's usually a lot better than that.
I have a theory to explain this. Years ago, ex-THT writer Maury Brown posted the complete list of BBWAA members. About a fifth were based out of New York City. Less than a fifth of Repoz's tally comes from there. I think there's a definite Big Apple effect going on, and I expect Bernie Williams to top five percent with no problem.
9. Beware five percent
Candidates who get less than five percent of the ballot fall off. Guys near it almost always go under at some point. That said, given how weak the ballot is this year that shouldn't happen. Thus Juan Gonzalez, who barely topped five percent last year, should survive 2012.
10. Guidelines ain't rules
This is more art than science. It's one thing to note tendencies. Trying to put them together is the fun part. So let's not get too carried away with any single guideline.
The predictions
Enough explaining, time for the results.
Based on the above criteria and my own semi-informed guesses, here are my predictions alongside last year's performance to show the predicted change:
Name	      2012	2011
Barry Larkin	82	62
Jack Morris	65	54
Jeff Bagwell	54	42
Lee Smith	52	45
Tim Raines	52	38
Edgar Martinez	39	33
Alan Trammell	32	24
Larry Walker	27	20
Mark McGwire	24	20
Fred McGriff	24	18
Dale Murphy	19	13
Don Mattingly	18	14
Rafael Palmeiro	15	11
Bernie Williams	12	XX
The Rest	 3	XX
That's 5.18 names per ballot, which would be a clear all-time low – and yet it might still be too high. You're better taking the under than the over on 5.18 names/ballot.
Good news for Reds fans – Barry Larkin is going in easily. A guy in the low 60s rarely makes the jump over 75 percent like this, but this isn't a normal year.
All precedent and historical trends point upwards for Larkin. He's on top of the backlog with a weak crop of newbies on an aggressively uncrowded ballot. All those things should pump up his vote total.
Forget the guidelines for a second. Let's compare Larkin to Ryne Sandberg. Both were perennial All-Star middle infielders who spent a long time with one NL team, won an MVP, played a very solid all-around game, and were widely perceived as future Hall of Famers during their careers.
In Sandberg's first year on the ballot, he got a little under 50 percent of the vote. In Larkin's debut, he got a little over 50 percent. Both very similar, but a slight edge to Larkin.
In both cases, Sandberg and Larkin topped 60 percent in their second year – but Larkin edged Sandberg by a hair there, too.
In his third year, Sandberg lept from 61 to 76 percent. Larkin needs to go from 62 to 75 percent. It was close in Sandberg's case, but it was a much more difficult ballot for him. Wade Boggs debuted in Sandberg's election year. That's a far cry from Bernie and the Seven Dwarfs.
The newest member of the Hall of Fame.
I expect notable jumps from Tim Raines and Jeff Bagwell. Raines has the advantages of already having some serious momentum (he's gone from 23 percent to 37 percent the last two elections) and there's no one quite like him on the ballot. He's a speedster surrounded by sluggers.
Bagwell actually had a nice debut last year at 41 percent. Aside from players still on the ballot, all who did at least that well in their first year on the ballot later made it to Cooperstown. Yes, there are steroid rumors, but then again Larkin and Sandberg were both considered clear Hall of Famers and their first years were nowhere near 75 percent. Bagwell's start was below theirs, but not that much below.
The rest of the players in the backlog shouldn't get their hopes up. They're too far back with three really impressive rookie crops coming up.
The key backloggers to look out for (beyond Larkin) are Raines and Bagwell. If they move up enough, they have enough years left to gain election. Those, like Jack Morris, who are almost out of time will probably have to wait for the Veterans Committee.
Anyhow, that's my prediction. Come back next week to see how dumb I am.
References & Resources
Years ago I took the voting results from every BBWAA election from the Hall of Fame's website and put it in Excel.
Repoz's tally at Baseball Think Factory comes in very handy for this.