Prospects, especially top prospects, don't usually get traded during spring training, but then again, legitimate World Series contenders don't usually enter the season with such a glaring question mark on their roster as the Detroit Tigers have at the moment. Let the record show before we go any further that I don't necessarily think that the Tigers should trade Nick Castellanos this spring (at least not for roster-fixing reasons), but given the speculation, it could certainly happen at some point this season and it's worth inspecting.
Castellanos is generally considered one of the top prospects in baseball, coming in at No. 21 on both the FanGraphs Top-100 and Baseball America's version, and placing 38th on Keith Law's list. I'm closer to Law on Castellanos. I'm not going to harp on Castellanos here, as I've explained my stance on him before, but to summarize, I think that for all of his talent, there's an awful lot that can go wrong.
But the baseball world seems to love him, and the Tigers may choose to take advantage of that to help their 2013 roster.
But what can the Tigers get in return for Castellanos? And is it enough to make it worth their while?
The Tigers are loaded and ready for this season with a potent lineup and a deep pitching staff. Sure, they could upgrade in left field, where an everyday option would make Andy Dirks an awesome bench option/fourth outfielder, but it's not necessary. A Dirks/any-right-handed-hitter-other-than-Castellanos* platoon will work just fine in that potent lineup.
*Castellanos should not be considered as a platoon option for Dirks because bringing him up and playing him part-time would be a waste, or as the starting left fielder, because no matter how well he hits this spring, he hasn't played in Triple-A yet and struggled in Double-A.
We all know where the glaring weakness is on the Tigers roster. It reared its ugly head last postseason when the Tigers were forced to use LOOGY Phil Coke in the bullpen and watch him hold his own using the papier-mache-tough mixture of match-ups and grit.
Hard-throwing prospect Bruce Rondon has been all but handed the closer's role this spring, but he seems reluctant to take it. He's been skipped in an appearance to work out mechanical issues, although optimism remains high in Detroit despite constant trade rumors.* And there are no rumors that don't include Castellanos.
*For the record, I think Rondon will be just fine, it just may not be this year, or at least not at the start of it. He's still young and not everyone who throws 100-mph is Craig Kimbrel.
So if the Tigers are going to move Castellanos, it has to be for a closer, right? It may not be their only option, but it's certainly the most likely.
But who has one to spare?
The obvious candidates are teams that don't expect to be competitive this season who have a good closer who's not doing them much good. But during March, the month of eternal optimism for even the most sorrowful organizations, few teams want to trade away a legitimate closer. Sure, they can do it in December or January as the Pirates did with Joel Hanrahan and it will be lauded as a good move (which it was), but once March rolls around, teams are unlikely to do anything that remotely looks like a premature waiving of the white flag.
There are a few potential trade partners if you pick through the weeds, but none of them are perfect and none of them are quite what the Tigers have in mind if they're going to part with the most valuable trade chip in an otherwise weak farm system.
—San Diego's Huston Street is probably the best closer on what looks like will be an uncompetitive team, but he just signed a three-year extension last July and trading him this soon afterwards may be a little too Loria-esque for a real owner. Plus, the Padres' best hitters currently play third base and left field.
—It's tough to classify the Orioles in this group after what they did last year, but we're all expecting a step back this year and in a competitive division, that's enough for some questioning. If they're looking to keep this up for the long haul, combining Castellanos with Manny Machado, Jonathan Schoop, Matt Wieters, Adam Jones, Dylan Bundy and Kevin Gausman isn't a bad way to go toward building a core. Jim Johnson isn't a shutdown closer, but he sure handled the role well last season.
The Orioles created Johnson as a closer out of thin air last season. There's no reason they can't do it again and trading Johnson doesn't have to be a waving of the white flag for them. After all, the Rays traded away James Shields for a top prospect and no one is blasting them for quitting. Why can't the Orioles do the same? And turning Johnson, who before 2012 was a groundball-inducing middle reliever, into Castellanos would actually be quite a coup for the Orioles, no matter what their fan base would think of it.*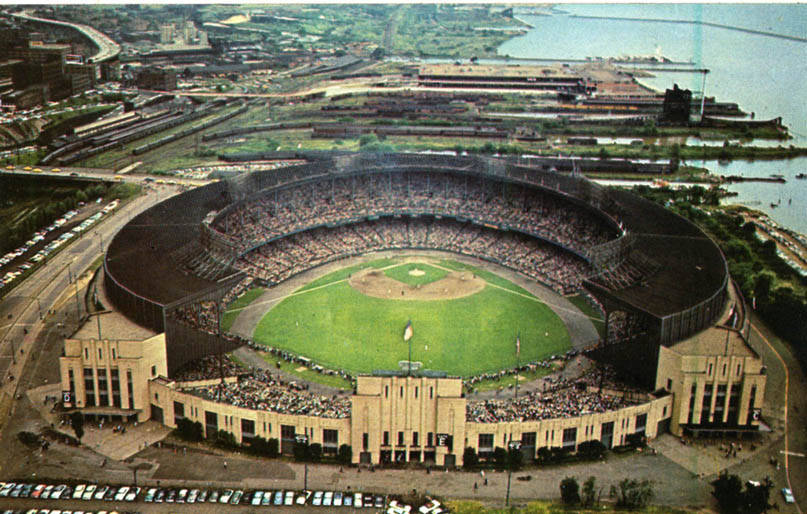 *And they would hate it. Oh man, would they hate it. Worse than they hate people who don't know how to pick crabs.
—Carlos Marmol is a strong candidate to end up in Detroit, as the Cubs don't figure to compete and they've been shopping him around, but a trade for Marmol won't include Castellanos unless the Cubs throw in a lot more – like Alfonso Soriano. I may not be terribly high on Castellanos, but he's worth a hell of a lot more than one year of Carlos Marmol.
—Rafael Betancourt may be an intriguing option, despite being even more of a poster child for being able to create a closer out of nowhere than Johnson. Betancourt may be about to turn 38, but he's had three straight solid seasons while pitching in Colorado, which is no small task. Of course, two late-30s years of a middle-reliever turned de facto closer isn't going to get Castellanos either, so unless the Rockies threw in a lot more—like, say, Michael Cuddyer—it's not going to happen either.
As you can see, the pickings are slim. Castellanos has too much value as a top prospect to be traded for a borderline closer. The Tigers' best bet seems to be to see if Rondon is ready, or use some combination of Rondon and Coke, or to try out Joaquin Benoit (hard to believe he can't do an adequate job) and then make a move this summer when their situation will be more defined and the sellers will have identified themselves more clearly.
References & Resources
http://www.fangraphs.com/blogs/index.php/fangraphs-top-100-prospects-2/
http://www.baseballamerica.com/today/prospects/rankings/top-100-prospects/2013/2614739.html
http://www.mlbprospectwatch.com/mlb_prospect_watch/2012/12/trading-nick-castellanos.html
http://insider.espn.go.com/mlb/story/_/id/8872533/mlb-top-100-prospects-2013-nos-26-50#Castellanos
http://www.freep.com/article/20130306/SPORTS02/130306062/1050/SPORTS02/Tigers-pleased-Bruce-Rondon-s-side-session
http://www.freep.com/article/20130307/COL08/303070215/1050/SPORTS02/Drew-Sharp-Rondon-learning-mechanics-mind-set-closing
http://www.freep.com/article/20130305/SPORTS02/130305085/1050/SPORTS02/Report-Tigers-pushing-hard-trade-closer
http://www.hardballtimes.com/main/article/trading-hanrahan-not-your-typical-pirates/