For many years, the NL Central has been maligned as one of the weaker divisions in baseball. The departure of the Astros this season improved the division, but it was expected that the rest of the teams would suffer from not having Houston to kick around anymore. I certainly expected that to happen.
Remarkably, as I write this (with a few games still to be completed Sunday night), the NL Central has, collectively, the best record in the NL and is second only to the AL East in all of baseball. Thus, for the moment, the state of the NL Central is strong.
Cubs (15-22)
If there was one thing everyone knew for sure about the Central this year, it was that the Cubs were going to finish last. Interestingly, there is light at the end of the tunnel. Just about anyway you slice it, the Cubs' win total is lower than it should be. Various methods of projecting their expected win total put the total anywhere from 16 to 19 wins—a .500 team, roughly. How are they doing it?
For the Cubs, this year is all about pitching. Even with Edwin Jackson's disastrous beginning to the season (6.02 ERA), the Cubs rank third in the NL with a 3.56 ERA from their starters. And though they've been a little lucky, the advanced metrics seem to agree that the Cubs have a very solid starting staff so far this year.
Offensively, it's been less promising. The Cubs don't really hit, and they aren't going to. They may, however, bat well enough to muster something like a .500 record.
I'll be honest, when I sat down to write this article, I was prepared to write the standard "Cubs stink, sun rises" section you'd all expect, but looking at what they've done this year, it seems like they might get a little something going this year. They aren't making the playoffs, but I wouldn't be stunned to see them at .500 next time one of these is posted.
Brewers (15-20)
Anyone who writes about sports occasionally finds they wished they had gone with their gut. I did a lot of projections before the season started, and I generally had the Brewers as the third-best team in the Central with an outside shot at the Wild Card. It didn't feel right to me, though. There was something about this team I didn't like.
Of course, now everyone can claim I'm changing my tune because of how poorly they've played, and to an extent that's true. Still, I thought about dropping them lower, and now I wish I had.
Though they don't, at the moment, have the worst record in the Central, they have been the worst team. The pitching hasn't been there at all, with a 4.71 ERA that's dead last in the league. Their 4.36 FIP has the Brewers second to last. xFIP is a little more generous, but this is not a pitching team.
Milwaukee does hit, though. So far, the Brewers have done better at the dish than any other team in the NL. That's good, but let me tell you something: when, due to injury or incompetence, your team is counting on Yuniesky Betancourt at first base, you have a problem. The news I've seen on Corey Hart is encouraging, and the Brewers certainly have to hope he comes back as soon as he can, because Betancourt is not hitting 40 homers this year.
A lot has gone wrong for the Brewers already this year. They are now 7.5 games back and, sadly for Miwaukee fans, in a division as strong as the Central, they may be playing for next year already.
Pirates (21-16)
Hey Pirates fans! Your team is five games over .500! They've spent time in first place! When was the last time that happened? Oh, right, last year. And how did that team finish? Not even a winning record? Bummer.
I write that not to poke fun, but to point out how rough the last few seasons have been for downtrodden Pirates fans. This team has taunted its fans for several years now, and it has to be hard to really believe. My rooting interest is in the Reds, but it's awfully hard not to pull for Pittsburgh at times. So, are they really putting it together? Quite possibly.
I wrote in my Pirates season preview that the rotation was suspect, and that's proven to be true. No one beyond A.J. Burnett has provided real value, though there is at least some hope in the recent appearance of Francisco Liriano.
Right now, the Pirates owe much of their success to Starling Marte and Russell Martin, both of whom have been fabulous. With Martin, it's hard to believe he'll keep it up. Marte is more of a wild card. Though he's never shown this much power in the minors, fans have plenty of reasons to think he'll continue to be one of the top contributors this year.
When I look at the Pirates, I see a textbook picture of what should be expected of a team this early in the season. Some guys are playing over their heads. Others (I'm looking at you Pedro Alvarez) have been much worse than should be expected. In the end, it should balance, and the Pirates may—finally—finish over .500. We'll just have to wait and see.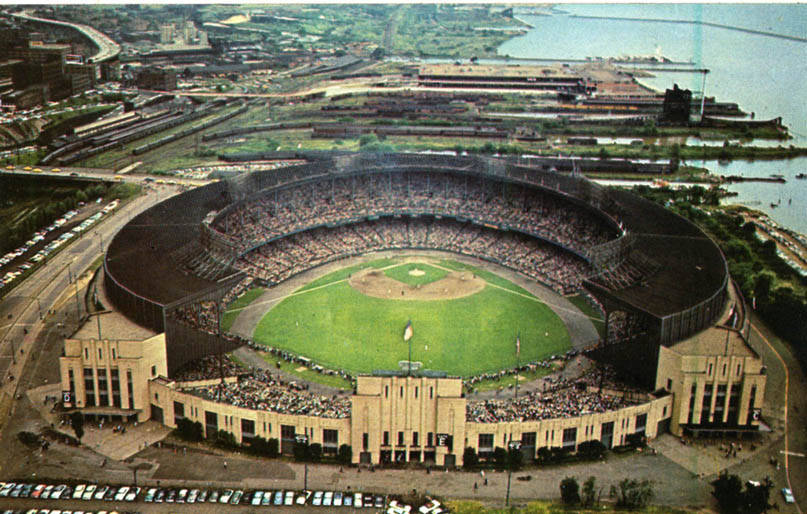 Reds (22-16)
It's May 13th, and the Reds already have lost their starting left fielder for most of the season, their No. 1 starter for a month, their top catcher for several weeks, and their backup left fielder for two weeks. Even with Joey Votto's knee injury, the Reds were very lucky on the injury front last year. This is not a team with a lot of depth, and injuries are a major concern. However, aside from Ryan Ludwick, everyone is getting healthy and, miraculously, the Reds find themselves six games over .500 having just completed the toughest part of their schedule.
So far, the Reds have had six starting pitchers throw a significant number of innings. Five of them have ERAs better than the average major league starter. The sixth, Mike Leake, is only a tick or two off that average. This team can pitch, but then, we knew that. Any questions about this team revolved around hitting.
Shin-Soo Choo has been a revelation. He has been the best hitter on a team that includes Votto. Choo's .316/.456/.569 line is beyond what even a fan's wildest dreams could hope for. There's no way he keeps this up. Luckily for Reds fans, however, he is the only offensive player who's over-performing. Jay Bruce has been especially bad (though he's been remembering how to hit lately), but this team simply hasn't hit as it should have.
The Reds are getting healthy and, only two games behind the Cardinals, are far from dead. If the bats come around—and they should—this will be a very scary team, which is what most expected when the season began.
Cardinals (23-13)
I don't know how they do it, but the Cardinals always seem to have outstanding pitching. Anyway you want to slice it, any metric you want to look at, the Cardinals have been head and shoulders above every other NL team when it comes to pitching. Unless you root for them, it is profane. There has been some luck, of course, but even when we cancel out the luck, they still have the best pitching in the National League.
When it comes to offense, however, they are much more middle-of-the-pack, and it's hard to see them moving too much. They have some very good hitters, yes, but they also have guys who aren't likely to do much of anything with the bat. Additionally, with a couple of notable exceptions on the pitching side of the coin, the Cardinals haven't had many injuries.
I could write more about the Cardinals, and I feel like maybe I should, but they've played very well. And with very bad teams and very good teams, there is often not much insight to offer. I will say that I think they have played a bit over their heads so far. I am absolutely biased, but I will also say that I think this team is better than I gave it credit for at the beginning of the year. The race between the Cardinals and the Reds should be very interesting to watch as the season progresses.
Jason teaches high school English, writes fiction, runs a small writing program and writes about education and literature. He also writes for
Redleg Nation
and both writes and edits for The Hardball Times. Follow him on Twitter
@JasonLinden
, visit his
website
or email him
here
.