Chasing the Yankees
There is suddenly a lot of excitement in Boston and a lot of depression in New York as a result of the Red Sox closing the gap on the Yankees in the American League East. Boston has cut New York's double-digit lead atop the division down to just three games, which has Red Sox fans surprisingly optimistic (you know, for Red Sox fans).
I have to say though, as an outside observer who has no real attachment to either team, the excitement confuses me a bit. I realize it would be nice for the Red Sox and their fans to actually beat the Yankees for once, even if it's only the regular season, but even if they fail to overtake New York in the AL East, they'll still be playing in October thanks to the Wild Card.
I tried thinking about this in a way I could understand, imagining the White Sox were actually giving the Twins a hard time in the AL Central this year, and imagining the second-place team in the division was comfortably ahead in the Wild Card race. While I'd certainly be rooting hard for the Twins to win the division, I don't think I'd be quite in such an uproar in regard to the back-and-forth battle for the division title.
This isn't the NFL, where a division winner might get a first-round bye and the Wild Card team would have to win an extra game. The thing these two teams are really fighting for, rather than whatever pride comes with winning the division, is that the winner of the AL East will play the Twins in the opening round of the playoffs, while the Wild Card winner will play the A's or Angels. Which of those situations is a better one to be in is, at the very least, debatable.
With all that said, I really do enjoy the New York-Boston rivalry and anything that makes it stronger (if that's even possible) is just fine with me. Incidentally, I did a little digging and found that, while the Red Sox have closed the gap to within just three games on September 10, they've been close this late in the season in the past too. Looking back all the way to 2003 (yes, last season), the Red Sox trailed the Yankees in the AL East by 3.5 games on the morning of September 10 and, just like this year, they led the Wild Card standings.
Why is this year any different and why is the mood of Red Sox Nation changed? I think mostly it's because the Red Sox actually led the division for a large chunk of last season and were then within just a few games for much of the year. Meanwhile, they fell way back in the standings this season and it took an amazing spurt to climb back into the mix. Making a charge to get to within a few games is a lot more exhilarating than leading the division, losing the lead, and then hanging around for a while. As with many things in baseball, it's all about perception and timing.
Avoiding the Red Sox
If the events of this week are any indication, the Oakland A's are probably rooting for Boston to overtake the Yankees and win the AL East, mostly because they don't want to face the Red Sox in the first round. After being swept by Boston this week, the A's are now 1-7 against the Red Sox this year. Oakland went 4-3 against Boston in the regular season last year, but then lost to them in the fifth and deciding game of the American League Division Series. Actually, whoever the A's end up playing will give them a chance for some revenge. The Yankees knocked them out of the playoffs in both 2000 and 2001, the Twins knocked them out in 2002, and the Red Sox ended their season last year.
The A's are 5-2 against Minnesota this year, but just 2-7 against New York. Unless something drastic happens, Oakland will not play the Twins in the first round (one of the two AL East teams would have to miss the playoffs), which means the A's are going to have to play a team they've really struggled against this year. Assuming for a moment that the Angels will not make the playoffs (which is far from a safe assumption at this point), here are the four teams that would make the playoffs if the season ended today, along with their record against the other three teams this year …
               vsNYY     vsBOS     vsOAK     vsMIN     TOTAL
Red Sox          8-5       ---       7-1       2-4     17-10
Yankees          ---       5-8       7-2       1-2     13-12
Twins            2-1       4-2       2-5       ---       8-8
A's              2-7       1-7       ---       5-2      8-16
Small sample-sizes and all, that's pretty interesting.
Rookie? No. Keeper? Yes.
Since the All-Star break, I've gotten a couple e-mails per week asking something along the lines of, "Why isn't Lew Ford getting more attention for AL Rookie of the Year?" I've answered that question a few times, both here and at my blog, but I suppose I should stop assuming you guys are reading my columns every day. Anyway, the reason Ford isn't getting any attention for AL Rookie of the Year is that he is not a rookie, despite what you may hear or see to the contrary.
Ford had fewer than 130 at-bats coming into this season, which is the cutoff for Rookie of the Year eligibility, but he was on the roster for too many days last season. It's a strange loophole and sad too, because he's having an extremely impressive season and would probably be the frontrunner for the award at this point. The second-most frequent topic that I get in e-mails regarding Ford is the question of whether or not he is "for real" and whether or not the Twins should trade him this offseason.
Let's tackle those in reverse order. The idea that the Twins should trade Ford is one that I've seen pop up an awful lot in the minds of Twins fans lately, and I'm not sure I understand why. The basic idea seems to be that it would be smart to cash him in while his value is high, which isn't a bad idea in theory, and basically goes back to whether or not he's "for real" (more on that in a moment). The other thing most people say is that the Twins have too many outfielders.
Now, I've been talking about their glut of 1B/DH/LF/RF types as much anyone over the past couple years, but there's a difference between having too many outfielders and having too many outfielders who are as good as Ford. To me, it all comes down to whether or not you'd rather have Ford or Jacque Jones, and that is a no-brainer. Jones will be 30 years old next year, he can't hit lefties to save his life, he's got a career on-base percentage of .330, and he's never gotten on base even 35% of the time in any of his six major league seasons. Plus, he's arbitration eligible yet again and, after making $4.3 million this year, is about to get very expensive.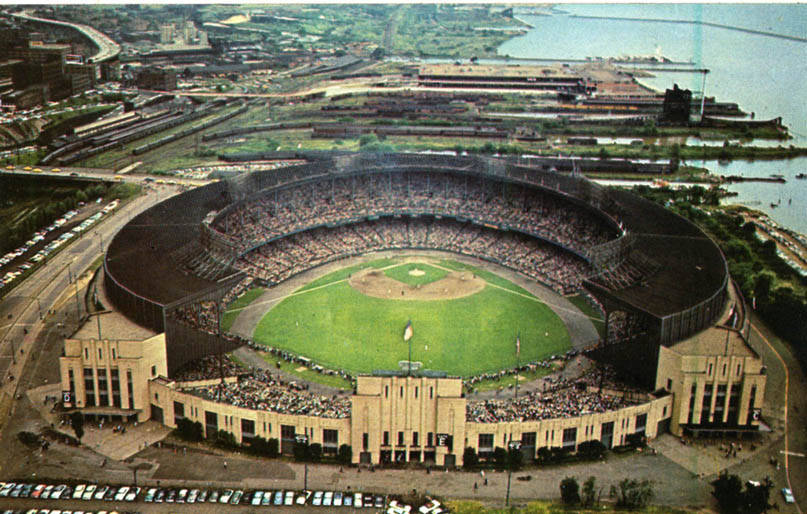 On the other hand, Ford will be 28 years old next season, he has shown that he can hit against both righties (.305/.399/.451) and lefties (.304/.373/.533) during his career, he has an on-base percentage of .390 in two seasons with the Twins, and he'll be making about $350,000 next season. Ford is younger, he's cheaper, he's been better in his first full season in the major leagues than Jones has ever been, and he comes with the added benefit of not being completely useless against pitchers who throw with their left hands.
Now, as for whether or not Ford is playing above his head …
LEVEL            G      AVG      OBP      SLG     IsoP     IsoD
Single-A       255     .302     .373     .453     .151     .071
Double-A       155     .274     .357     .453     .179     .083
Triple-A       100     .317     .372     .468     .151     .055
Majors         166     .305     .390     .478     .173     .085
I see nothing in those numbers that suggests Ford is playing significantly over his head. His .305 batting average in the majors is right in line with what he did in the minors and his secondary numbers like Isolated Power (slugging percentage minus batting average) and Isolated Discipline (on-base percentage minus batting average) are also fairly similar to what he did in the minors, particularly when you remember that players tend to improve in those areas as they age.
I might not bet on him hitting .300 and posting .390 OBPs every year, but Ford would still be a good corner outfielder and significantly better than Jones if he was hitting .280/.360/.450 with solid defense and excellent baserunning (he's 18-for-19 stealing bases this year). The last thing the Twins need to do is trade Lew Ford. He's cheap, he's good, he's relatively young, and he's a better player than older, more expensive options.
Short and Sweet
Johan Santana …
                         GS      ERA      W     L     OAVG     SO/9
This Season              30     2.85     17     6     .196     10.4
Since June 1             19     1.66     15     3     .146     11.4
Since All-Star Break     11     1.38     10     0     .152     11.1
That is all.