Hidalgo, The Sequel
The Astros, and particularly Jimy Williams, have been growing increasingly sick of Richard Hidalgo, so they finally shipped him off to the Mets yesterday, along with a little cash, for David Weathers and Jeremy Griffiths. This trade has been a rumor for a while and Hidalgo hasn't started a game since going 0-for-2 against the Brewers on June 11, so I don't think the deal snuck up on anyone.
There's a lot of financial stuff involved in this trade, with the Astros sending the Mets cash while still saving money by unloading Hidalgo's remaining contract, but instead of talking about the actual trade, I'd like to focus on Hidalgo. He has got to be one of the most inconsistent, maddening players in all of baseball. The guy clearly has incredible talent and he has shown the ability to put together great stretches of baseball, and even great seasons, several times. But just look at his year-by-year Gross Productive Averages (GPA) since he became a regular in 1998 …
YEAR      GPA
1998     .278
1999     .252
2000     .335
2001     .274
2002     .247
2003     .316
2004     .242
Those numbers are all over the place. If you go year-by-year starting in 1998, that means his GPA went down .026, up .083, down .061, down .027, up .069, down .074. You know, to get the full gist of how erratic Hidalgo's offense has been, check out this handy graph …
Here's the even crazier thing about it … Hidalgo is having perhaps the worst year of his career right now. What is so crazy about that? Well, he started the season by hitting .341/.364/.622 in April! He then hit .202/.284/.281 in May and is hitting .179/.233/.214 so far in June. That's pretty amazing.
This is a guy who ranked 7th in the NL in OPS last year and didn't have a single month with an OPS below .800. Of course, he also has a history of this, as he entered July of 2002 hitting .269/.355/.483 and proceeded to "hit" .149/.208/.239 in July and .146/.255/.250 in August.
So which guy are the Mets getting? Honestly, who knows. Assuming they are going to buy out Hidalgo's option for next year for $2 million, they are only getting whoever he decides to be for about three and a half months. They are still sort of in the playoff mix, so it's probably not a bad risk. Plus, what's a few million bucks to the Mets?
I noticed something interesting while looking at Hidalgo's career stats yesterday. If you take his seven seasons of regular playing time and just mix up their order a little bit, you get what actually resembles a "normal" career path …
AGE      AVG      OBP      SLG      GPA
22      .256     .309     .412     .242
23      .235     .319     .415     .247
24      .227     .328     .420     .253
25      .275     .356     .455     .274
26      .303     .355     .474     .278
27      .309     .385     .572     .316
28      .314     .391     .636     .335
If you mix and match them up that way, Hidalgo was a player who struggled from ages 22-24, made significant progress from 25-26, and then made the big "leap" at age 27, the year that is generally considering the start of a hitter's "peak." So our fictional Richard Hidalgo looks like quite a stud, whereas the real Hidalgo just got dumped on the Mets. Timing is everything, I guess.
ROY
When I was a little kid, maybe six or seven, I used to hang out a lot with my aunt and uncle. This was back before they started having children of their own (they now have three), and I thought of them as sort of a cross between adults and kids. They — my mom's younger brother and his wife — were like kids with good jobs and cars.
They used to take me to dinner or to a movie or to the batting cages. I think maybe I was like their "test kid," to give them a little practice before they starting producing offspring of their own. Anyway, one of my fondest and strongest memories from my childhood is of the three of us out on the town. I don't know exactly where we were, maybe the state fair or something. Wherever it was, it was busy. And I remember, as we were walking around, they used to repeatedly yell, "Show the man your belly button, Roy!"
I was, for that moment at least, "Roy." And I was, for that moment at least, showing off my belly button — shirt up, stomach out — to complete strangers. Picture in your mind a young Aaron Gleeman walking past curious on-lookers as the two "adults" looking after him entertained themselves by directing their nephew, newly christened "Roy," to show the man his belly button. Two of my favorite people in the world.
Interestingly enough, their own children have, to my knowledge, never gone through a similar experience. I guess that's what having a "test kid" is for, right? Now they have three little angels.
What does this have to do with anything related to baseball? Not a thing. I just started thinking about this year's Rookie of the Year contenders and the award's acronym (R.O.Y.), and the memory popped into my head. Just to continue with this ridiculous attempt at a segue, which Roys are showing the man their belly button so far this year? Well, there are plenty of candidates in the National League (though none that exactly jump out at you), but the AL looks pretty barren.
Before the year, I surveyed 10 of THT's writers about who they liked to win the major awards this season and six of the 10 chose Oakland shortstop Bobby Crosby as their pick for AL ROY. One of those six was Yours Truly, despite my being a Twins fan and perhaps the biggest Joe Mauer supporter in the world. I just didn't think Mauer would put up the sort of power/production numbers that Crosby would. Of course, two games into his rookie campaign, Mauer suffered a severe knee injury and he ended up missing two months of the season, so it was looking like it wouldn't even be an issue.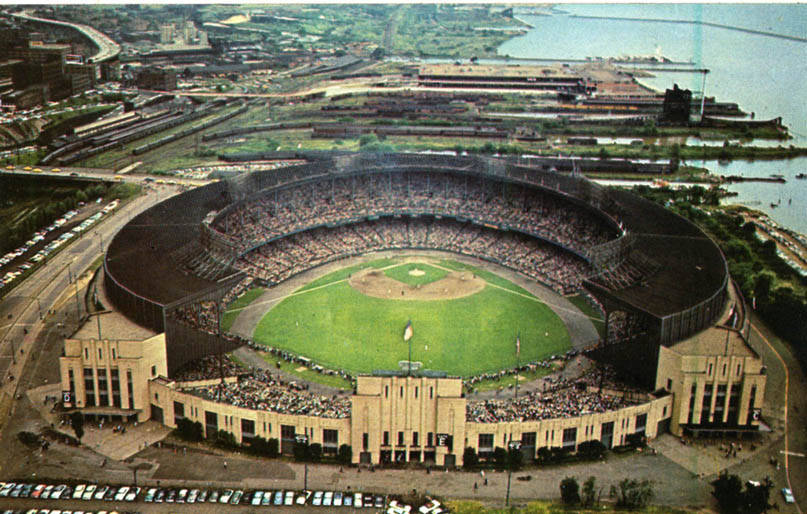 The funny thing is, while Mauer was out, not a single AL rookie established himself as a great ROY candidate. When Mauer returned in June, after missing 50 games, the best ROY bets looked like this …
                        AVG      OBP      SLG     RUN     RBI
Bobby Crosby           .236     .294     .426      17      20
Marco Scutaro          .289     .323     .383      17      11
Gerald Laird           .307     .374     .352      14      12
Kevin Cash             .223     .279     .348      12      15
Casey Kotchman         .238     .279     .286       3       9
 
                         IP     W     L      ERA     SO     BB
Erik Bedard            39.0     1     2     4.62     32     22 
Doug Waechtler         41.2     2     5     4.75     22     14
Kevin Gregg            32.1     1     0     1.39     32      9
Justin Duchscherer     26.1     2     1     1.37     19      9
Shingo Takatsu         18.2     3     0     1.45     15      6
And I'm not leaving anyone out either. Those were the only rookies who had played significantly through the end of May. Lew Ford, who was hitting .337/.407/.503 and seemingly running away with the award, is actually not eligible because of the time he spent on the Twins' roster last season. To make matters worse, Gerald Laird, who was at least hitting .307 with a nice on-base percentage while playing catcher, tore a ligament in his thumb on May 20 and has been out ever since.
Basically what you had for the leading AL ROY contenders through May were three middle relievers (Kevin Gregg, Justin Duchscherer, Shingo Takatsu) who had put together 20-30 good innings, a middle infielder (Marco Scutaro) with a very empty .289 batting average, and his double-play partner (Bobby Crosby) and his sub-.300 OBP.
So, Mauer returns from his knee injury at the start of June and I'm thinking that maybe, despite missing two months of the season and despite not even being my pick for the award before the year started, Mauer could make a run at winning this thing. Now it is the middle of June and Joe Mauer is hitting .293/.388/.537 in 15 games, while throwing out 62.5% of baserunners trying to steal against him.
Has Mauer, even in his limited amount of playing time, vaulted ahead of the previously undeserving competition? Actually, no. The weird thing is that as soon as Mauer came back, some of those other rookies started playing very well.
In particular, Bobby Crosby is hitting .351/.422/.596 so far in June and has his overall numbers up to a rather impressive (for a shortstop, at least) .268/.330/.473. In fact, Crosby's numbers look an awful lot like the ones the man he replaced as Oakland's shortstop has so far in Baltimore …
                     G      AVG      OBP      SLG     2B     HR     BB
Miguel Tejada       62     .294     .355     .456     10     10     22
Bobby Crosby        56     .268     .330     .473     15      9     18
That Oakland train just keeps on rolling, and I think I'll stick with Crosby as my ROY pick. Now, show the man your belly button, Roy!
If you could change one thing about yourself, what would it be?
You know the question, it's a tough one. I mean, do you go with something physical or do you change something about your personality? Do you decide you'd like to look like Brad Pitt or do you want to be funny like Richard Pryor? It's a tough call.
I mean, if you look like Brad Pitt, you probably don't need much of a personality, funny or otherwise. For an example of this, look at Brad Pitt. Still, Richard Pryor was no great looker, but I would guess he's respected for what he does more than Brad Pitt is for what he does. I actually think Brad Pitt is a decent actor, but Richard Pryor is Richard Pryor.
Anyway, with all that said, I think I might just take the good looks. Not that I'm hideous or anything, but I figure if I were to morph into Brad Pitt, there would suddenly be women beating down my door. And with women beating down your door comes … well, let's just say you probably wouldn't be thinking about whether or not anyone respected you for your work.
I was thinking about this question yesterday morning, as I finally made plane reservations for my trip to Cincinnati next month for the 34th annual Society of American Baseball Research convention. You see, I am what is called an extreme procrastinator. So, if Brad Pitt's looks and Richard Pryor's humor are off-limits, the thing I would change might be my incredible tendency to say, "I'll do it tomorrow."
I've known that I was going to the SABR convention for months now and I made the mistake of telling my mom what I needed to get done before I went there (hotel, plane, register for the convention, etc.). So now for the past couple months or so, each time I've talked to me my mom, she's said, essentially, "You should buy your plane tickets to Cincinnati today." She was right, of course, but it had zero impact on me or my ability to procrastinate. So anyway, I'm all signed up. From July 15 to July 18, I'll be in lovely Cincinnati, Ohio, hobnobbing with the most diehard of baseball fans.
I'm sure many of you reading this right now will also be there, so perhaps we'll get a chance to meet. One of my favorite non-sports bloggers, Tony Pierce, said the other day that I am one of the bloggers he would like to meet. That's very flattering, although not nearly as flattering as Taylor, the poker-playing, Seinfeld-watching, sports fan stripper, opining that perhaps she should ask me out. However, I feel like I have to say that meeting me probably isn't all that it's cracked up to be. And you know what? I'm not even sure it's cracked up to be all that much.
Going to the SABR convention in Cincinnati is one of my rare plans for the entire summer, and I am looking forward to meeting a whole bunch of the "internet friends" I've made over the last couple years. While I am really looking forward to putting faces and voices to all of these names and personalities, I am a little worried that meeting me (which others, along with Tony Pierce, have expressed an interest in) will just not be all that exciting for anyone. But we'll see, I guess. My plan is to take my new laptop with me to Cincy and blog while I'm there. I'm also hoping to take a whole bunch of pictures with people there, so you can not only see plenty of me, but plenty of the other guys there too.
My good buddy and fellow THT author, Joe Dimino, one of the people I am most looking forward to meeting, has told me that the SABR crowd can be counted on to close the bar in the hotel just about every night, so you'll probably be treated to a few blurry-eyed shots of me, with my crooked Twins hat and vodka-and-Sprite, squinting at the camera with some guy from some blog somewhere. Good times.
Quick Hits …
… Now that Rob Neyer's ESPN.com columns have gone behind the pay-door, the best bet for good, free baseball writing over there is definitely Eric Neel's weekly "Eric Neel on Baseball" columns. Top-shelf stuff, plus he gave THT a little love a while back.
… Speaking on Mr. Neyer, if you haven't already, I suggest locating some money and buying his new book. Well, his and Bill James' book, I guess, but who ever heard of this Bill James guy anyway? If you are, like me, too lazy to actually go to a bookstore, here's a link to buying it online. (The thing will just show at your door in a few days … it's amazing!)
… Don't look now, but Barry Bonds is quietly creeping back to .400. I've covered this topic before, so I won't go into it again, but he's one good week from being back there. He's also got his career batting average up to .299, which is pretty cool. Bonds had a 2-for-26 (.077) stretch this year that brought his batting average crashing down, but if you take those 26 at-bats away, he's hitting .446 this season.
… I'm not one to brag (what a lie that is!) but over at my blog on June 4, after a long rant about the Twins' sickening lack of offense, I said, "Pistons in six. (Yeah, you heard me.)" I know, they won in five, but still.
… I will no doubt have full coverage of this over at my blog for the next 10 years or so, but I just wanted to say that Johan Santana is back. 2-1 with a 2.78 ERA in 22.2 innings this month, with a tidy 24/4 strikeout/walk ratio and .167 opponent's batting average. For the year, he's giving up homers like he's throwing batting practice, but I like the 78/23 strikeout/walk ratio in 83.2 innings.
… On the other hand, Mike Cameron is hitting .205/.298/.372, so no one is perfect. Of course, the Mets have the best ERA in all of baseball, so Cameron is still making himself useful. I may have overshot the hole on this one, although there's still obviously time for him to turn things around and make me look less stupid.
… And while we're on golfing analogies and me looking stupid, can I have a mulligan on Arthur Rhodes? Can Billy Beane have one too?