You know you're obsessed with baseball when you go away to a baseball convention for four days and then feel completely out of the baseball loop, like you've been gone for four years, when you come back. So, while I get caught up with what's happening around baseball, here are some random thoughts …
Home Runs and Free Passes
Brad Radke has always been a pitcher with so-so "stuff" and impeccable control. As one of those pitchers who throws strikes and pitches to contact, he occasionally has issues giving up too many home runs. This year was looking like it might be a little different, at least until a couple weeks ago.
After giving up 32 homers in 212.1 innings last year, Radke allowed four homers in his first two starts this season, a span of 11 innings. Then from April 11 to June 23, he pitched 85.2 innings while allowing just a single home run, a three-run shot off the bat of Edgar Martinez in the 9th inning on May 12. And then, after being so stingy with dingers for more than two months, Radke started serving them up like crazy. In his last five starts, a stretch of 30.2 innings, Radke has served up 10 long balls.
For those of you without calculators handy, that means if you add up his first two starts of the year and his most recent five starts of the year, Radke allowed 14 homers in 41.2 innings, or one every three innings. In between those seven starts, he gave up one homer in 85.2 frames. I'm not sure how to even begin to explain that, so I won't. What I will say is that Radke has now allowed 15 homers in 127.1 innings this year. That puts him on pace for 26 homers allowed in 224.2 innings, which fits right in with his career numbers.
In addition to his weird home run patterns, Radke also leads all of Major League Baseball with 7.91 strikeouts per walk. Radke is also just one of two starting pitchers who have more home runs allowed than walks issued this season. Radke has allowed 15 homers while walking 11 batters, while Greg Maddux has given up 20 homers and walked 18.
If Radke keeps up his current homer/walk pace, he'll have the third-highest ratio of home runs to walks allowed in the history of baseball among pitchers with 20+ games started in a season. Here's the current leaderboard …
PLAYER              YEAR     HR     BB     HR/BB
Hal Brown           1963     14      8      1.75
Brian Anderson      1998     39     24      1.63
Josh Towers         2001     21     16      1.31
Jon Lieber          2002     15     12      1.25
Rick Reed           2002     32     26      1.23
David Wells         2003     24     20      1.20
Robin Roberts       1956     46     40      1.15
Brad Radke          2003     32     28      1.14
Jose Lima           1998     34     32      1.06
Gary Nolan          1976     28     27      1.04
As you can see above, Radke already made the top 10 in this category last year, with his 32 homers and 28 walks. His current ratio of 1.36 homers per walk would slide him right ahead of Josh Towers' 2001 season for third all-time. If not for his 85.2 innings of one-homer pitching in the middle of this year, Radke might be challenging for the top spot. Maddux is currently at 1.11 homers per walk, which would rank him 9th all-time.
For his career, Radke has served up 261 homers, along with walking 375 batters. That works out to .696 homers per walk, which ranks second in the history of baseball among pitchers with at least 1,500 career innings.
PITCHER             HR      BB     HR/BB
Rick Reed          213     285      0.75
Brad Radke         261     375      0.70
Jon Lieber         198     317      0.62
Robin Roberts      505     902      0.56
David Wells        340     632      0.54
Greg Swindell      262     501      0.52
Don Newcombe       252     490      0.51
Bob Tewksbury      142     292      0.49
Fergie Jenkins     484     997      0.49
Ralph Terry        216     446      0.48
There are, of course, better lists to be second all-time on, but I think it says a lot about just how good someone can be by throwing strikes in the major leagues, even without dominant stuff and even with allowing more than the occasional home run.
And, for those of you out there anxiously wondering who "The Next Brad Radke" might be, I think I have a good candidate: Zack Greinke. Like Radke, Greinke is a right-handed pitcher with less-than-incredible fastball velocity who has excellent command of all his pitchers and excellent control, particularly with his changeup. After giving up four homers to the Orioles yesterday, Greinke has now served up 13 homers in the major leagues … along with walking 13 hitters.
The Right Way or the White Way?
I was reading Peter Gammons' ESPN.com column yesterday afternoon when I noticed something that I think should be talked about. Gammons surveyed players, managers and GMs at the All-Star game last week, asking them to name the players in each league who play the game "the right way." Gammons says that means playing "with respect, intensity, precision and fierce competitiveness."
The results of the survey were, to me, quite interesting, not because of the players who were named, but because of a trait the majority of them share: They are white guys. Of the 18 players who received the most votes (one player at each position for both leagues), 12 of them are Caucasian. Taking it even further, of the 47 total players who received at least one vote, 30 are white.
According to data published last year in the Toronto Star, of the 750 players on Opening Day rosters in 2003, "54.4 percent of the players were white." And yet, in Gammons' survey, 67% of the top vote-getters were white and 64% of the overall vote-getters were white (and that is with counting someone like Derek Jeter, who has a white mother and a black father, as a minority).
This is not the first time something like this has bothered me. Almost exactly one year ago, Sports Illustrated ran a survey of 550 major league players and one of the questions asked was, "Who gets the most from the least talent?" David Eckstein received 62.2% of the votes and was followed by a bunch of white guys: Craig Counsell (6.7), Jamie Moyer (4.8), Joe McEwing (2.7) and Kevin Millar (1.7).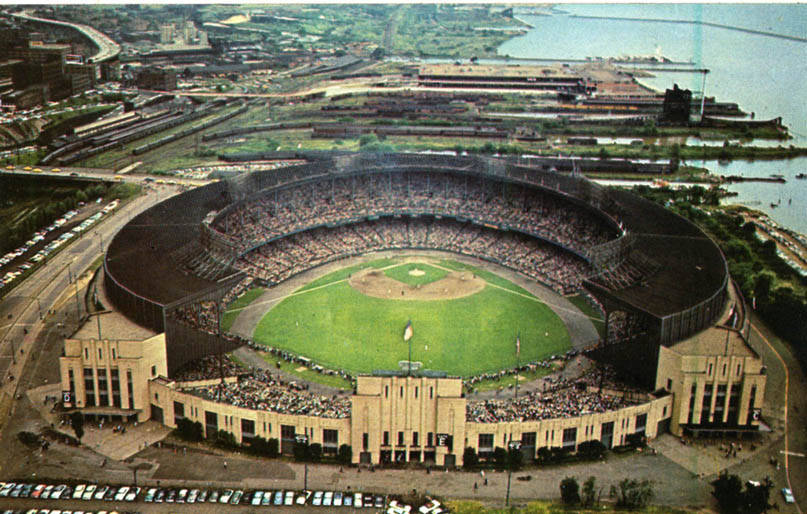 Here's a little of what I wrote about the player survey results at the time …
One somewhat disturbing thing is that, of the top 11 players, nine of them are "white guys." Maybe this is a coincidence, but I doubt it. I think, for whatever reason, white guys who hustle and work hard are seen as "scrappier" than "black guys" or "Latino guys" who do the exact same thing.
Another question in the same survey was the opposite, "Who gets the least from the most talent?" This time, Ruben Rivera led the way with 29.3% of the vote, followed by Raul Mondesi (6.9), Frank Thomas (3.1), Mo Vaughn (3.1) and Adrian Beltre (2.8), all minorities.
Here's a little of what I wrote about those results …
Whereas there were nine white guys in the top 11 in the previous category, there is a grand total of one white guy in this category. Does this mean anything? Maybe not, but the two sets of responses, when put together, strike me as a little strange.

Additionally, there is another question in the survey that asks, "Who's the best-dressed player?" and, of the top 10 guys, Derek Jeter is the only guy who could be considered a "white guy" and his father is black. To me, the answers to these three questions seem to suggest that the white guys are "scrappy" and the black guys and Latino guys are "lazy" and "stylish." Which, to me, is absurd and plays to all sorts of stereotypes.
Now Gammons' survey results are taking that concept a step further, saying that not only do white players "get more out of their talent," they play the game "the right way" a whole lot more often than black guys or Asian guys or Latino guys. I suppose I don't have a ton to add to this subject, other than to say I think that idea is preposterous and it bothers me a great deal how often it comes up — in all sports, not just baseball — whether we're talking about "scrappy" players or "gamers" or guys who "play the right way." Racism using special codes and lingo is still just racism.
Who is this Guy?
In 1941, Ted Williams hit .406 as a 22-year-old for the Boston Red Sox, becoming the last .400 hitter in baseball history. In the decades since, a few others have come reasonably close. Tony Gwynn was hitting .394 when the 1994 season was ended because of the strike. George Brett hit .390 for the 1980 Royals, Rod Carew batted .388 for the 1977 Twins, and Larry Walker made a run at .400 with the aid of Coors Field in 1999, hitting .379 for the Rockies.
I am sure, at some point in the future, someone will hit .400 again. Sure, it's been over 60 years since someone has done it, and no one is going to do it this season, but enough guys have come within shouting distance of it in the past couple decades that someone will eventually get the extra hits to drop. But I don't have the patience to wait that long.
And yeah, I know the actual feat of hitting .400 isn't really much different than hitting .394 or .390, but the number — FOUR HUNDRED — is just on a totally different level than anything from .000 to .399. I need something to get excited about now, so I've turned my attention to David Newhan and his sort-of run at .400 this season.
Who is David Newhan? Good question. To be honest, prior to last month, I didn't know anything about him either. A 17th-round pick of Oakland's way back in 1995, Newhan came into this season as a 30-year-old with 2,585 career minor-league at-bats and 86 at-bats in the big leagues (in which he hit .163 spread over three seasons).
After putting together 61 good games at Triple-A, the Orioles decided to give Newhan, the son of long-time baseball writer Ross Newhan, another shot in the majors. What he's done with the opportunity is some sort of mix between Shane Spencer and Roy Hobbs.
After going 1-for-5 against the Royals last night, Newhan is now hitting .413 in 109 at-bats this season, with a .462 on-base percentage and .624 slugging percentage. He has four homers, five doubles, three triples, 21 RBIs and 23 runs scored in 29 games, and has stolen two bases without being caught.
Now, I don't know how much Newhan is going to play in the second-half, and his batting average might be down to .300 by next week, but I'm still rooting for him. For one, I like minor-league veterans who fight it out and finally get a shot in the majors, especially ones who take advantage of that shot. For another, I just like the idea of someone hitting .400 in a season, even if it's only 100 at-bats.
Because you know what? Even in only 100 at-bats, it's pretty damn hard to hit .400. How hard? Well, first of all, no one has done it over the course of an entire season since I've been alive. The closest anyone has come to hitting .400 since 1983 is .394, by David Dellucci in 109 at-bats in 1999 and by the aforementioned Tony Gwynn in 419 at-bats in 1994. After that, no one has even hit .380 during the past 21 (and counting) years.
In fact, to find the last player to hit .400 in a season with at least 100 at-bats, you have to stretch it all the way back to 1957. That year, Bob Hazle hit .403 in 134 at-bats for the Milwaukee Braves. Hazle was a 26-year-old outfielder who came into the 1957 season with a total of 13 major-league at-bats, in which he got three hits, all singles.
He batted .403/.477/.649 in 41 games with the Braves, driving in 27 runs, scoring 26 times, and helping them win the NL pennant and World Series, with a seven-game win over the Yankees (although Hazle went just 2-for-13 against New York). Following his .400 season, the last since Williams really did it in 1941, Hazle hit .211 in 114 at-bats between Milwaukee and Detroit. That was his third and final season in the majors and he retired a .310 hitter in 261 at-bats.
I'm guessing David Newhan will finish this season with a batting average closer to .300 than .400, but here's hoping he can prove me wrong. Wouldn't we all like to be able to say we were around for the last .400 hitter? And oh yeah, a portion of any bar bets won from "Bob Hazle, .403 in 1957" can be mailed to Yours Truly at The Hardball Times' offices at your convenience.