In the wake of Felix Hernandez's dazzling perfect game against the Tampa Bay Rays last month, I found myself thinking, "King Felix finally did it." However, I was not surprised. In fact, I expected him to throw a no-hitter, perhaps not a perfect game, but certainly a no-hitter at some point in his career. And I had similar reactions earlier in the season when Matt Cain, Johann Santana and Jared Weaver pitched their no-hitters. These pitchers are the aces on their respective staffs (formerly, in Santana's case) and have put together solid careers.
When one glances at the list of 278 no-hitters in major league history, the majority of them (since the end of World War II) have been thrown by pitchers like Hernandez and Cain: hard throwers who have a well above average strikeout/inning ratio, an above average hits/inning ratio, and excellent ERAs (as defined by ERA+).
Fast and hard-to-hit: that's a recipe for a no-hitter. Nolan Ryan, Sandy Koufax, Bob Feller and other hard-throwers like Justin Verlander, Jim Maloney, Allie Reynolds and Virgil Trucks come to mind. But also Dallas Braden, Edwin Jackson, Carlos Zambrano, Vida Blue, Bill Stoneman, Dean Chance and many others whose pitching resumes may not rival the aforementioned, but have (or at least had) on occasion the stuff to toss a no-hitter.
But what about pitchers who unexpectedly throw a no-hitter or whose careers do not suggest that they should have thrown one? Which pitchers seem the most unlikely to have their name etched in history?
Looking over all of the no-hitters since the end of World War II, I have created a list of the 10 of the most unlikely pitchers to have thrown one. To make the list, the pitcher must have a career ERA+ of 100 or less, have a losing career record (or no more than five games above .500) and never been named to an All-Star team or received votes for the Cy Young Award. Because more than 10 pitchers fulfilled all of these criteria, the last criteria were subjective: The pitcher could not have been considered a staff ace, consistently pitched 200+ innings and won 10+ games per year, or had an unusually successful year in the context of his career.
Finally, I did not include currently active pitchers. Here's the list:
Dick Fowler, Philadelphia Athletics, defeats the St. Louis Browns 1-0 on Sept. 9, 1945.
In his first full season in 1942, Canadian-born Fowler pitched a remarkable 16-inning complete game against the St. Louis Browns, only to lose 1-0. Missing almost three years due to his service in World War II, Fowler returned to the Athletics in September 1945 and had his revenge against the Browns by pitching a no-hitter in his first start since September, 1942. Fowler led the A.L. in losses with 16 in 1946 and pitched through the 1952 season in the big leagues, amassing 66 wins, 79 losses, and a 4.11 ERA (97 ERA+).
Ed Head, Brooklyn Dodgers, defeats the Boston Braves 5-0 on April 23, 1946.
With a 27-23 lifetime record and a 3.48 ERA (98 ERA+) in parts of five seasons, Head not only pitched a no-hitter in his first start of the 1946 season (striking out two and walking three), but it was in his first start in almost two years as he was out of baseball entirely in 1945, due to the war. Notching only seven additional starts in 1946, Head was sent to the Dodgers' Double-A team, the Forth Worth Cats, in 1947 and never made it back to the big leagues.
Don Black, Cleveland Indians, defeats the Philadelphia Athletics 3-0 on July 10, 1947.
Black entered the 1947 campaign, his fifth season in the majors, with an unsightly 22-42 lifetime record thanks to playing for the Philadelphia A's for three seasons before being placed on waivers. The Indians took a chance on him and two years later Black held his former teammates hitless. He fanned five, but issued six walks on his way to a career-high 10 wins in 1947. A year and a half later, he was out of baseball. He finished with a 34-55 lifetime record with a 4.35 ERA (80 ERA+).
Bobo Holloman, St. Louis Browns, defeats the Philadelphia Athletics 6-0 on May 6, 1953.
After toiling for seven years in the minors, Holloman finally made it to the big leagues, albeit the St. Louis Browns, arguably the worst team in the American League in the previous 50 years. In his first career start, at age 30, he threw a no-hitter against the hapless Athletics, beating them 6-0. He walked five batters and struck out a career-high three. He made nine more starts in 1953, his only season in the majors, and finished with a 3-7 record and 5.23 ERA (81 ERA+). He could always claim that the 33 percent of his major league wins were no-hitters.
Bo Belinsky, Los Angeles Angels, defeats the Baltimore Orioles 2-0 on May 5, 1962.
Rookie Belinsky's no-hitter, in his fourth major league start, defined his career and made him a star and the most eligible playboy-athlete in Los Angeles. After his fifth consecutive win in as many starts, Belinsky would notch only 23 more wins in the decade. Perhaps enjoying too much the fame he earned with the first no-hitter in Angels history and first ever in Dodger Stadium, Belinsky finished the 1962 season by losing nine of his last 12 decisions and led the American League with 122 walks in just 187.1 innings. Womanizing and the night life helped end his career by 1970 with a disappointing 28-51 record and 4.10 ERA (86 ERA+).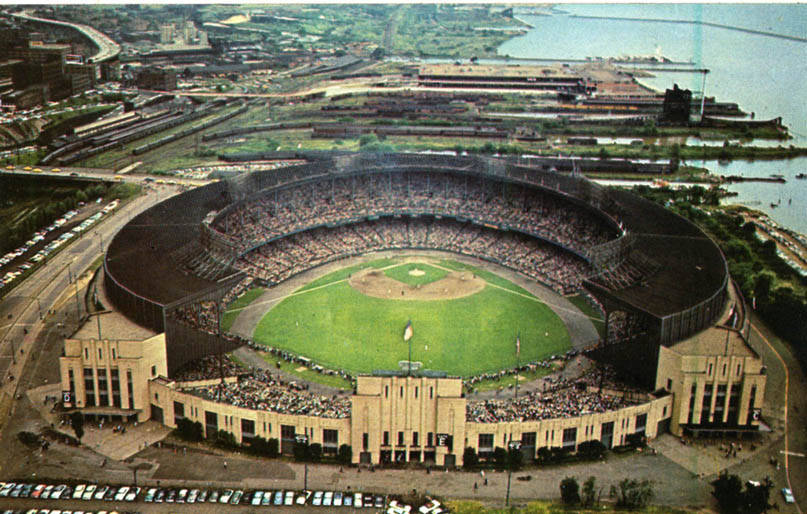 Don Nottebart, Houston Colt 45s, defeats the Philadelphia Phillies 4-1 on May 17, 1963.
With a 36-51 career record and 3.65 ERA (97 ERA+), light-throwing Don Nottebart was an unlikely candidate to pitch a no-hitter in the National League in 1963, a year dominated by hard throwers. Walking three and fanning eight, Nottebart gave up a run. An error by shortstop J.C. Hartmann allowed Don Demeter to make it to second. Demeter then scored after a sacrifice bunt and Don Hoak's sacrifice fly. After winning 21 and losing 33 for the Colts and Astros from 1962-64, Nottebart bounced around with three different teams through the 1969 season.
Dave Morehead, Boston Red Sox, defeats the Cleveland Indians 2-0 on Sept. 16, 1965.
20-year old Morehead made headlines as a rookie in 1963 with a five-hit shutout in his first major league start and followed up with a one-, two- and three-hitters in three of his next five wins. In 1965 he led the American League with 18 losses, but threw a beauty against the Indians, striking out eight and walking one for his career-high 10th victory. Derailed by injuries, Morehead won only 12 more games in the next five years and was out of baseball after the 1970 campaign, finishing with a 40-64 career record and a 4.15 ERA (90 ERA+).
Mike Warren, Oakland A's, defeats the Chicago White Sox 3-0 on Sept. 29, 1983.
A midseason call-up, Warren made a splash in his last three starts of the regular season in 1983. On the heels of two consecutive complete games (the latter a 10-inning affair against the Blue Jays), Warren pitched a no-hitter against the first-place White Sox, registering five strikeouts and issuing three free passes. As fate would have it, these would be the only complete games in his career. He lasted for two more years on the A's squad and finished with nine career wins (13 losses) and a 5.06 ERA (75 ERA+).
Jose Jimenez, St. Louis Cardinals, defeats the Arizona Diamondbacks 1-0 on June 25, 1999.
In his first full season, and his only one as a starter, Jimenez threw the game of his life. Two starts later, he pitched a two-hit shutout, but it was all downhill for the tall, thin Jimenez after that. He went 5-14 with a 5.85 ERA (79 ERA+). Traded to the Rockies at the end of the season, Jimenez was converted into a reliever, posted consecutive 2-10 seasons in 2002-03 and was out of baseball the following year with a 24-44 career record and a 4.92 ERA (100 ERA+)

Bud Smith, Cardinals, defeats the San Diego Padres 4-0 on Sept. 3, 2001.
A midseason call-up, 21-year old Bud Smith was inserted into the Cardinals starting rotation in mid-June 2001. With the Redbirds making a push for the N.L. Central crown, Smith pitched his first and only complete game by blanking a weak-hitting Padres team, striking out a career-high seven batters. Plagued by arm troubles, Smith was out of the major leagues the following season after seven wins, eight losses, and a 4.95 ERA (85 ERA+) in just 24 career starts.
Other pitchers who barely missed the list include Bill McCahan of the Athletics in 1947, the Dodgers' Rex Barney in 1948, a pair of White Sox hurlers, Bob Keegan in 1957 and Joe Cowley in 1986, and Ed Halicki of the Giants in 1975.
As this list demonstrates, not everyone who pitches a no-hitter is a hard thrower, destined for stardom, or will develop into even an average major leaguer.