The 1950s were not a good decade for the St. Louis Cardinals. Starting with the franchise's first pennant in 1926, they had won nine pennants through 1949. Then came the drought.
In 1950, the Cardinals finished in fifth place, but they were still above .500 at 78-75. The next few seasons found them back in the first division. In 1951 and 1952, the team finished third with records of 81-73 and 88-66. A fourth place finish occurred in 1953 at 83-71. They never mounted a serious challenge for the National League flag, but they were hardly doormats.
Then came 1954 and a sixth place finish at 72-82. The next year, the Cardinals finished at 68-86. That was their lowest number of wins since 1924. The only team behind them was the Pittsburgh Pirates, the National League's weakest franchise during the early 1950s, and the subject of many a Joe Garagiola jibe.
More to the point, attendance was plummeting with the victory totals. In an era when drawing a million fans was an achievement, the Cardinals had done so from 1946 to 1951. In 1952 the attendance was down to 913,113, and in 1953, it sunk to 880,242. In 1954, despite finishing 10 games below .500, the team drew 1,039,698. Since the St. Louis Browns had just skipped town, it is possible the Cardinals had added some disoriented Brownie fans to their fan base—but not for long. By 1955, attendance was down to 849,130, the lowest total since the World War II years.
The trend was alarming and it was time to shake things up. But how?
Well, changing the manager is one option, but if you really want to clean house, change the general manager. And that is what the Cardinals did. On Oct. 6, 1955, Frank "Trader" Lane was hired as GM after serving for seven seasons in the same capacity with the White Sox.
Some nicknames are exaggerations and others are apt. Since Lane pulled off more than 241 trades with the White Sox (and more than 400 during his career), the nickname of Trader couldn't be more fitting. He traded baseball players the way kids traded baseball cards.
To say Lane's deals were controversial would be like describing Prince Fielder as stout. But his years (1949-1955) with the White Sox had resulted in the nucleus of a competitive team. The Sox, who had been below the league average in attendance, moved to the strong side. Starting in 1951, they drew a million fans for the first time ever, and then did so for the next six years.
The Sox moved up in the standings from sixth place in 1949 and 1950 to third place from 1952 to 1955. Their best year was 1954, when they finished at 94-60, good for a .610 winning percentage. Normally, that will net you a pennant or at least a close second-place finish, but the Sox ended up 17 games behind the first-place Indians, who had set a major league record with 111 victories. Ironically, when the Sox finally broke through to a pennant in 1959, they had an identical 94-60 record.
During his tenure in Chicago, Lane could not improve on third place, but clearly he had taken a franchise that had been on the outs since the Black Sox scandal and brought it back to respectability. Even so, he had worn out his welcome in Chicago. It took him seven seasons to do that; with subsequent teams, it would happen much faster.
In St. Louis, owner Gussie Busch, having been made aware of Lane's reputation and availability, felt Lane could do for the Cardinals what he had done for the White Sox. The Cards had not been on the skids for anywhere near as long as the Sox, so the task wasn't quite Herculean.
Two weeks after he was hired, Lane fired manager Harry Walker and brought in Fred Hutchinson. Walker had been on the job for less than a year as a player-manager and had only a 51-67 record to show for his efforts. As it turned out, Walker did not leave the organization; he took over the Cardinals Double-A team in Houston (his brother Dixie was in charge at Rochester, one of the Cardinals' two Triple-A affiliates).
Then came the purging of players. Brooks Lawrence and Pete Whisenant were gone before Opening Day. Once the 1956 season was underway, Lane shifted into high gear. On May 14, Solly Hemus was dealt. Three days later, Lane traded away Bill Virdon, who had won the Rookie of the Year award the previous season. That was a curious deal (Lane felt that the bespectacled Virdon didn't have the eyesight to cut it), but the following month, Lane topped it.
In mid-June, popular second baseman Red Schoendienst, a perennial All-Star and future Hall-of-Famer, was shipped off to the Giants. He was 33 years old and had been with the Cardinals since 1945. He was hitting .314 at the time and was in the process of enjoying a record-setting season (.993) in the field.
Perhaps Lane was following the old Branch Rickey dictum of trading a player a year too early rather than a year too late. Yet Schoendienst had plenty of gas left in his tank and remained in the game as a player through 1963, helping the Braves win pennants in 1957 and 1958. His replacement, Don Blasingame, was a solid player but he was no Schoendienst.
The Schoendienst trade might have set off alarm bells, but the best (others would say the worst) was yet to come.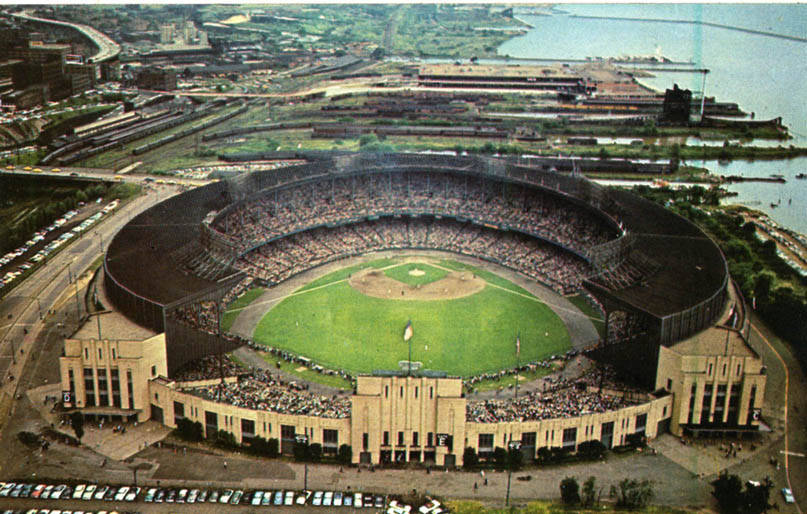 One of Lane's most controversial decisions did not involve players, but their uniforms. When the Cardinals took the field for their first home game on April 20, 1956, the fans must have been shocked to see that the uniforms no longer had the familiar insignia of two redbirds perched on a bat—the symbol of the franchise since 1922, when Rogers Hornsby was in his prime.
Instead, the home uniform featured a simple "Cardinals" in script lettering with a flourish for an underline. Actually, only one bird had been banished, the other was relegated to a less prominent place on the left sleeve. Perhaps Lane felt that a bird on the sleeve was worth two on the bat. At any rate, the fans did not hesitate to voice their opinions about these changes. Some teams could get away with changing their uniforms every few years, but the Cardinals were not one of them.
Unlike the Schoendienst trade, the aesthetic damage of the uniform change could be undone. To no one's surprise, the birds were back on the bat in 1957. As unpopular as the 1956 uniforms were, I'm guessing they would bring a pretty penny in the collectibles market today simply because they were exceptional.
Truly, Lane had a thing about icons. He even wanted to trade Stan Musial to the Phillies for Robin Roberts, but Gussie Busch wouldn't hear of it. He knew what the fan reaction to that would be. It was one thing to see Stan Musial in a uniform without the familiar cardinals perched on the bat; it was something else entirely to imagine him in the uniform of another team. Baseball's happy warrior, the perfect knight… with the Philadelphia Phillies? Oh, the horror! The horror!
But you couldn't say Lane was entirely off base. Indeed, in 1956, the Cardinals did turn it around, finishing just below .500 at 76-78, good for fourth place. Musial led the league with 109 RBIs and the team led the National League in hitting with a .268 average and 1,443 hits.
Musial, perhaps wanting to prove how wrong Lane was in wanting to trade him, batted .351 in 1957. It was his 15th consecutive year of .300-plus hitting and netted him his seventh and final batting title (like Schoendienst, he would play through 1963). On June 12, he played in his 823rd consecutive game, surpassing the old National League record held by Gus Suhr of the Pirates. Of course, he could have achieved all this in a Phillies uniform, but that wouldn't have meant much to Cardinal fans.
Musial was not the only player Busch would not allow Lane to trade. Busch had balked at another prospective deal sending a young Ken Boyer to Philadelphia for Richie Ashburn. Busch's misgivings were well-founded, as Boyer was a mainstay of the Cardinals through 1965. But Lane was not happy about being overruled. Having to get his deals approved by Busch had soured him on the job. Busch was also disenchanted. He had informed Lane that if the Cards had better win the pennant in 1958 or his contract would not be renewed.
It was an unusual ultimatum for a man who had indeed done what the Cardinals expected of him. In 1957, the Cardinals jumped all the way to second with a record of 87-67. Lane would have been justified if he took a few bows for the turnaround. Instead, he resigned in September 1957 with another year remaining on his three-year contract (the Cards finished at 72-82 in his absence in 1958). He was replaced by Bing Devine, who was already employed in the Cardinals' front office, and had been the heir apparent to the GM position two years before when Lane was brought in from outside.
Lane's two years in St. Louis had been eventful. "Frantic Frank" (or "Fearless Frank" as others called him) had dealt 19 Cards. In the 1956-1957 offseason alone, he had moved one third of the roster. Such was his legend that there were rumors about his wanting to swap the entire Cardinals roster for another team.
Lane's career was far from finished, however. Indeed, one might say his greatest triumph was ahead of him. After the 1957 season, Lane moved on to Cleveland. Since the Indians' record-setting (111 wins) season in 1954, they had been in retreat, sinking to 93-61, 88-66 and 76-77 in subsequent seasons. Year by year, their attendance had dwindled. From a franchise high of 2,620,627 in their pennant-winning year of 1948, they had gone down every season, reaching 722,257 in 1957.
After Lane was hired on Nov. 12, 1957 (three weeks later he traded the popular Early Wynn, who had averaged better than 18 victories a year from 1949-1957), the Indians had one more mediocre season (77-76) before vaulting to 89-65 and a second place finish in 1959. As he had done with the White Sox and Cardinals, Lane had turned the Indians around. Then came the deal Cleveland never forgot.
For whatever reason, Lane decided he had to trade Rocky Colavito. A deal with Kansas City (seven players for Colavito!) fell through, but just before the opening of the 1960 season, he made a deal with Detroit, trading slugger Colavito, the Indians' most popular player, for Harvey Kuenn, a contact hitter who had just won a batting title. Kuenn was no slouch, but he couldn't take the place of Colavito, who enjoyed something akin to rock-star status among teenage girls in greater Cleveland.
In 1960 the Indians returned to mediocrity at 76-78. Attendance, which had risen to 1,497,976 in 1959, had nosedived to 950,985. Oh, and how many titles have the Indians won since then? That's right, zero. And so the Curse of Rocky Colavito was visited upon the land… or at least the land adjacent to Lake Erie in northeast Ohio. But the Curse of Rocky Colavito is another topic entirely, and if you want to delve into it, track down an entertaining book by the same title by Cleveland sportswriter Terry Pluto.
The Colavito trade was a tough act to follow, even for a guy like Lane. After the 1960 season, he left the Indians (in three seasons he had made 31 trades involving 76 players) and the rest of his career was of little note. He served briefly as GM of the Kansas City Athletics under Charlie Finley, another exec known for keeping the pot boiling, and served his final tenure as GM for the Milwaukee Brewers during their first three seasons, 1970-1972. Given the franchise's recent arrival after a disastrous inaugural season in Seattle, there were no icons to be dispatched, which must have frustrated Lane tremendously.
Lane's tenure in St. Louis was brief but eventful. One has to wonder if Lane was trying to be an iconoclast or if he really felt the deals would help the team? For sure, if you're going to be a subversive, your job is easier if you're working for the organization you're trying to subvert!
Perhaps Lane's penchant for peddling star players was his way of enhancing his own status in baseball history. If you can't be Stan Musial, then how about being known as the guy who traded Stan Musial? In Musial's case, the deal didn't pan out, but the Colavito trade made Lane a legend—and not just in Cleveland.
Or was Lane merely making deals for the sake of making deals? After all, that's what general managers do: I trade, therefore, I am. Apparently, Lane had never heard the theory that the best trades are the ones you don't make. Or perhaps he didn't want to test that theory.
In truth, Lane did get results. His reputation persuaded teams to hire him, but the results were more like those of a hostile takeover. Like employees dreading layoffs, the ballplayers wondered who would be the next one out the door.
Lane's bold behavior was matched by an abrasive personality, guaranteeing ill feelings among those who worked for him. Given his penchant for trading anyone and everyone, one suspects he avoided close relationships. That might have made it too uncomfortable to fire or trade someone.
According to Bobby Bragan, who was the Cleveland manager when Lane took over the GM post there, "All Lane wanted to do was blow his own horn and denigrate everything and everybody else." Terry Pluto likened him to a wrecking ball. Hank Peters, who served as GM at Baltimore from 1975 to 1987, was a bit more circumspect: "He practiced change, shaking up the status quo. If you had a team in the doldrums and you wanted something new, Frank Lane was your guy. He was the ultimate advocate of change."
It should come as no surprise that Lane was not fondly remembered by his colleagues. At Lane's funeral in Dallas, the only baseball man to attend was Bobby Bragan, who lived in Fort Worth and had been requested by Commissioner Bowie Kuhn to represent MLB.
As related by Bragan, in his book, You Can't Hit the Ball With the Bat on Your Shoulder, the total number of mourners was eight. They consisted of Bragan, the preacher, a Dallas city councilman, and Lane's widow, daughter, son-in-law, and two granddaughters.
On a good day, Lane could have traded more people than that.
Frank Jackson writes about baseball, film and history, sometimes all at once. He has has visited 54 major league parks, many of which are still in existence.