On October 6, 2010, it finally happened. After more than 10 campaigns and over 1,500 games, veteran Rangers infielder Michael Young finally participated in his first career postseason game.
Once upon a time, that wouldn't have been too big a deal. Many players—great players even—would go their entire careers without sniffing the postseason. Ernie Banks is perhaps the most famous of them, but there were many others. After all, only one team per league made the postseason and players lacked free agency, so if you wound up in the wrong franchise, you weren't going to get a shot.
But that was then. Now players can test the free agent waters and more importantly, over one-fourth of all teams make it to the postseason each year. As a result, no players in this day and age of Ernie Banks' career stature have completely missed the postseason. OK, then you are the best players in recent times to not make the postseason.
Let's look at the wild card era (1995-2010) and create an All-Star team of the best players who have yet to play a meaningful game in October. How do we determine who the best players are? Simple: use Wins Above Replacement (WAR). This has two main advantages over any other Super Stat: it's easily available at Baseball Reference, and, more importantly for this study, it's in the Play Index.
So, without further ado, here are the best players who weren't helped by the wild card:
Catcher: Mike Lieberthal, 15.5 WAR since 1995 (15.3 career WAR)
This is a surprise. Would you guess a starter would be a long-time Phillie? They've been one of the most consistently good teams of the 21st century with only losing season since Y2K (and that was a 80-81 effort in 2001).
True, they've been good, but for the first half of the decade, they were just good enough to not quite be good enough. They didn't make the postseason until 2007, which was their first post-Lieberthal year.
In fact, even if you were to stretch it back to 1969, with the advent of divisional play, two-time All-Star Lieberthal is still the third-best catcher never in the postseason, behind Butch Wynegar and John Stearns.

The team's token Phillie
This one makes more sense. He's spent the last several years on the Toronto Blue Jays, and that team has a tough time making the postseason. They got the Yankees and Red Sox who are not able to outsmart everyone else but are also good at outsmarting others. Then there's Tampa, arguably the best-run franchise in recent years.
That said, Toronto is Overbay's third team, making him a rather well traveled player on this list. He came up with Arizona when they were still making the postseason, but he was just a call up, so he didn't make their October rosters. He then spent a pair of seasons with Milwaukee before their youth movement really kicked in, and then went to Toronto.
If Overbay is lucky, he'll have the same fate as the best first baseman from 1969 onward to never play in the postseason. That was Mike Hargrove, who later got to spend quite a bit of time in the playoffs as a manager.
Now this one makes a lot of sense. Do the Blue Jays seemingly have no chance? Hey, Roberts would love to have Overbay's odds: he's stuck on the Orioles. It's in the same damn division, only with one of the worst front offices in all of baseball.
Roberts has played his entire career with them so far. He's bashed out an impressive trio of 50-double seasons and made the All-Star team twice in 10 years under six managers, but he has never experienced a winning record after Independence Day, let alone a pennant race.
Between Michael Young and Brian Roberts, 21st century baseball has seen a rather impressive stockpiling of talent unable to make it to October (until recently, in Young's case). Not only were they the top two since 1995, but they were WAR's favorite October-less second baseman in the entire divisional era. (Next-best was former Pirate Johnny Ray.) Now Roberts has that "honor" to himself.
The 2006 Rookie of the Year Award winner and 2009 MVP runner-up has the most WAR of anyone who hasn't played in the divisional round of the playoffs. That's one way of making the team: be so good so young that you amass a tremendous amount of WAR in a short amount of time.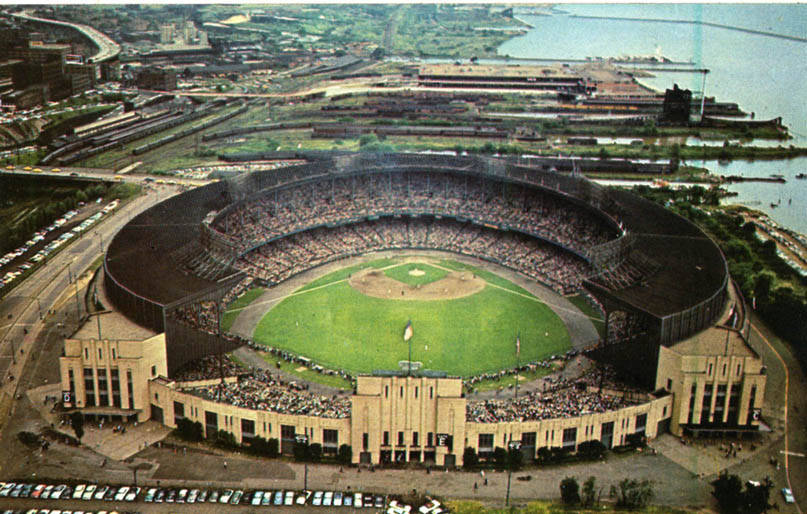 In fact, he's actually the leading shortstop of the entire divisional era to miss the postseason. Well, sort of. It depends on how you define shortstop. Toby Harrah spent more time at third than short, but he also had many years at the key defensive position, and his 47.1 WAR dwarf (for now) Ramirez's total.

The best active player on the wrong side of October.
Zimmerman finished just behind Ramirez in the 2006 Rookie of the Year voting, so it's fitting that he's alongside Ramirez in the infield. When you play for the Nationals, it doesn't matter how good you are—you ain't playing in October.
Zimmerman still has a way to go until he's WAR's favorite non-October third baseman of the divisional era. Long-time Ranger Buddy Bell amassed 60.8 WAR in his playing career—the most by any position player to miss October in the last 42 seasons.
I have no idea if Zimmerman has another 43 WAR left in him to claim that title, but he's playing for the right franchise to do it.
Right field: Randy Winn, 26.0 WAR
Winn might be the team's most impressive inclusion. He has the most hits (1,759) of anyone here. At 1,717 games, he's not only in first, but he's ahead by over 250 games. Perhaps most impressively given the nature of this list, he's played on five teams.
Winn began as a Devil Ray, and they averaged nearly 100 losses in his time there. They traded him to Seattle, who had one good season and two terrible ones with Winn. Midway through that third season, Winn was sent to San Francisco, who were in the midst of their first losing season in nearly a decade. That proved to be the first of four straight losing seasons. They finally righted the ship in 2009, giving Winn his second season on a winning team. Unfortunately for Winn, while the Giants were the fifth-best team in the NL that year, they finished third in their division.
In the offseason, Winn was picked up by the Yankees, which would seem to give him a great chance to make the postseason, but they cut him. The Cardinals picked him up, but they fizzled in this year's pennant race. So not only has Winn never made the postseason, but he played for as many winning teams in 2010 as he did in his entire previous career.
Center field: Vernon Wells: 25.6 WAR.
So far we've had a career Oriole, a career National, and a career Marlin. May as well have a career Blue Jay. Oh, and just behind him is David DeJesus, a career Royal at 21.7 WAR.
Left field: Adam Dunn: 27.1 WAR
Damn this team has a strong outfield. In fact, Winn-Wells-Dunn is the non-October outfield from the entire divisional era. The only position even challenged is Wells in center. In that position Larry Hisle amassed 24.8 WAR from 1969 onward.
In fact, the fifth outfielder since 1969 is another recent player: Bobby Higginson, who posted 22.5 WAR for the Tigers from 1995 to 2005. (He retired just in time to miss their pennant-winning season.)
You could move Dunn to first, put Overbay on the bench and make room for Higginson as a corner outfielder. Dunn himself definitely belongs in. His 354 homers and 880 RBIs are easily the tops on the team.

Dunn doing what he does best: going deep for a bad team.
Starting pitcher: Ben Sheets, 24.2 WAR
This is a weird one because he actually played for a postseason team. In 2008, he helped push the Brewers into their first playoff series since 1982. However, he blew his arm out at the end of the season and couldn't be used when Milwaukee went down three games to one in the NLDS to the Phillies. Thus he qualifies for the team.
Ladies and gentlemen, the reigning AL Cy Young winner. A career Mariner fits in just fine with his Marlin, Blue Jay, National, and Oriole brethren. It's pretty sad that the Pirates can't even get a player on the non-October team.

King of the pitching staff: Felix Hernandez
Starting pitcher: Zach Greinke, 22.8 WAR
See what I mean? Even the Royals get a nod, but not the Pirates. This means each of the last two AL Cy Young Award winners are on the team. By and large, the pitchers on this team are younger than the hitters.
Starting pitcher: Aaron Harang, 17.3 WAR
Here's the veteran of the staff (though, to be fair, Ben Sheets has an edge in starts, and innings over Harang). Unlike the others, Harang has pitched for three playoff teams, but none of them used him in the postseason.
He got his start as rotation filler for the Oakland A's in 2002, but they weren't going to give him a shot in October with their Big Three of Tim Hudson, Barry Zito, and Mark Mulder. Harang also pitched for the October-bound 2003 A's, but they sent him in midseason to Cincinnati, where's he's been ever since.
Harang was a beast of burden for the Reds for several years, but when they finally emerged this year, Harang was a shell of himself. He blew his arm out and an attempted comeback late in the season showed he clearly didn't have it, so he didn't pitch in October.
Starting pitcher: Erik Bedard, 17.1 WAR
He had talent, but not the arm strength to last too long. He was damn good when healthy for the Orioles and Mariners, though.
Here's a weird one. First, he's one of the most well traveled players on the team. He began with the Tigers, emerged as a closer with Texas, spent time with Milwaukee, and finally arrived in Cincinnati.
Also, like a few others listed, he played for a playoff team: this year's Reds. Unlike the others, who didn't play in the postseason because they were either injured and ineffective or had been traded in midseason, Cordero still had a key role for the team: he was Cincinnati's closer and expected to protect any leads for them. That was the problem: they needed a late-game lead to use him. Cincinnati got swept.
Beyond Cordero, the best closer to never pitch in the modern playoffs was Jeff Shaw, who amassed 13.4 WAR in his career, 13.0 WAR from 1995 onward. Right after him is another Royal: current closer Joakim Soria.

An activity Cordero never got to do in the NLDS.
Put these guys together, and you'd have a heckuva team for yourself, especially if you put Dunn at first base. Well, it's a great team provided everyone is somewhere near their prime. If you get an injured Bedard and Sheets and an on-fumes Harang, you have a dangerously bad pitching staff.
That said, the team is more solid than great. While Hanley Ramirez is a great talent, his 29.0 WAR is still the tops. Since 1995, there have been 101 players (31 pitchers, and 70 position players) with more WAR than that. Hey, it's easier to make the postseason these days, so you should expect the best players to make it at least once.
References & Resources
As noted in the article, Baseball-Reference.com's Play Index was invaluable for this article.