Last time, we kicked off a series that will examine the biggest trades that have taken place over the years from October until Opening Day. Now we'll complete the first month's activity.
As a reminder, here are the ground rules:
– We're talking about trades here, and only trades. No draft picks (expansion, Rule V, or otherwise), no free agent signings, and no straight-up cash sales. Fascinating as drafts and signings and sales can often be, none offers the talent-for-talent exchange aspect of a trade, and thus neither is quite as interesting to consider in terms of the talent judgment aspect on the part of both (and occasionally three or four) teams making the trade.
– We're talking about blockbusters here, not just any old trade. As we did in our mid-season series, we'll define a blockbuster as a trade involving at least one player who was, if not a full-fledged star, at least a prominent, established regular, either at or reasonably near the peak of his career. To be included here, a trade has to have been perceived as a talent-for-talent whopper at the time it was made—these deals were all on the front page of the sports section for the teams involved, and many were front-page news across the country.
We left off last time with the back-to-back Richie Allen (he wasn't yet known as "Dick") and Denny McLain trades that took place in early October of 1970. Right on the heels of those came yet another bombshell …
October 11, 1970: The California Angels traded pitcher Ken Tatum, second baseman Doug Griffin, and outfielder Jarvis Tatum to the Boston Red Sox for outfielder Tony Conigliaro, catcher Jerry Moses, and pitcher Ray Jarvis.
The Tony Conigliaro story is among the most fascinating, and most poignant, in baseball history. After completing the long hard road back from his horrific, career-threatening 1967 beaning, to emerge in 1970 with new career highs in home runs and RBIs, Conigliaro's reward from his beloved hometown Red Sox was a trade. And harsh as that was, the return Red Sox GM Dick O'Connell (who tended to be a pretty canny trader) yielded for not only Tony C., but also their primary catcher (Moses), was almost insultingly modest: a sound-but-hardly-imposing reliever in Ken Tatum, and a good second base prospect in Griffin.
O'Connell's logic in endeavoring to re-balance his roster by introducing more run prevention skill into the mix was sound enough (the Red Sox had led the world in home runs in both 1969 and '70, but finished in third place both seasons), but it did seem as though he could have held out for a more substantial price in exchange for Conigliaro. Though the young slugger was something of a one-dimensional talent, and through a combination of circumstances was probably more famous than his playing accomplishments warranted, it was the case that Coniglario's eyesight problem appeared to be fully in the past, and even with the major injury interruption he looked to be on target for a possible Hall of Fame career: After all, he'd belted 160 home runs through the age of 25, and would seem to be just entering his power-hitting prime.
As to whether the Red Sox knew or suspected that Conigliaro's vision would deteriorate, there certainly wasn't anything in his 1970 performance that would indicate it: he'd finished the season red-hot, whacking 6 doubles and 10 homers in September. Nonetheless, O'Connell unloaded him less than two weeks after the end of the regular season.
The response in Anaheim was euphoria: Tony C. in combination with the fellow we'll discuss next appeared to provide them with a genuinely formidable offensive core. The Angels had tied their young franchise record with 86 wins in 1970, and the acquisition of Conigliaro at minimal cost prompted many pundits to pick them as the AL West favorites for '71.
October 5, 1971: The California Angels traded outfielder Alex Johnson and catcher Jerry Moses to the Cleveland Indians for outfielders Vada Pinson and Frank Baker and pitcher Alan Foster.
As long as baseball has been played, perhaps never has a team experienced a season more disappointing, indeed dispiriting, than the 1971 Angels. Roundly expected to strongly contend and quite possibly capture their first championship, instead things didn't go just wrong for the Angels, they went sadly, dismally, and sickeningly wrong. David Neft and Richard Cohen's iconic Sports Encyclopedia: Baseball aptly described the miasma as "a whirlpool of dissension and controversy."
Among the many rotten outcomes for the Angels was the fact that Conigliaro would play his final game of the season on July 9th, before retiring in abject frustration at his rapidly degenerating capacity to see and hit the ball; he had driven in just 11 of the 156 runners on base ahead of him. And Tony C.'s fellow heavy-hitting outfielder, Alex Johnson, the 1970 American League batting champ who was expected to spend the season getting on base and being driven home by Conigliaro, would play his final inning on June 24th, before being indefinitely suspended by the team for his utter refusal to put forth a vigorous effort on the field.
Under such circumstances, it was no surprise to see the Angels desiring to trade Johnson at the season's end. What was surprising is that they not only found a willing taker in the Indians, but that Angels' GM Dick Walsh was able to persuade veteran Cleveland GM Gabe Paul to surrender a fairly substantial package in exchange for the deeply troubled Johnson and the workaday catcher Moses.
The deal would one of Walsh's final acts before getting fired, as Angels' owner Gene Autry would shortly sack his GM, as well as field manager Lefty Phillips and pretty much everyone else on down to the ball boy, in an effort to erase 1971 from institutional memory. Autry's new GM, Harry Dalton, would quickly further re-engineer the roster with a hugely memorable blockbuster trade, which we'll discuss in December.
October 10, 1971: The Milwaukee Brewers traded outfielder-infielder Tommy Harper, pitchers Marty Pattin and Lew Krausse, and minor league outfielder Pat Skrable to the Boston Red Sox for first baseman George Scott, outfielders Billy Conigliaro and Joe Lahoud, pitchers Jim Lonborg and Ken Brett, and catcher Don Pavletich.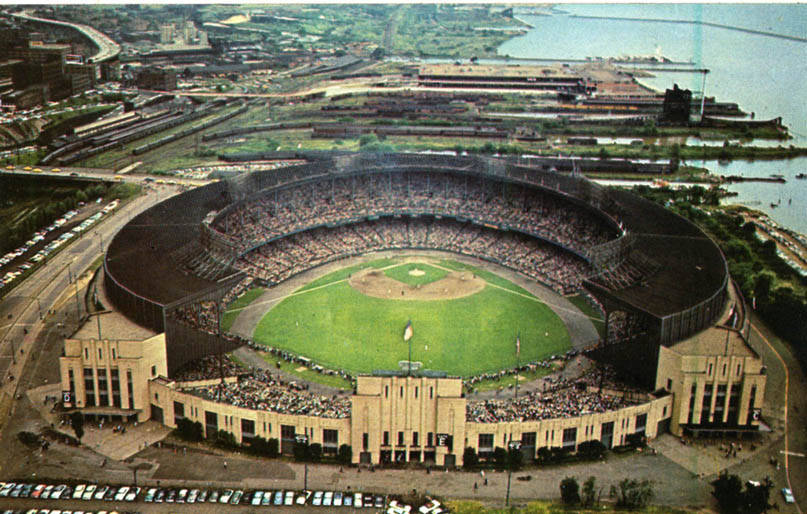 October 31, 1972: The Milwaukee Brewers traded pitchers Jim Lonborg, Ken Brett, Ken Sanders, and Earl Stephenson to the Philadelphia Phillies for third basemen Don Money and John Vukovich and pitcher Billy Champion.
October 22, 1973: The Milwaukee Brewers traded catcher Ellie Rodriguez, outfielders Joe Lahoud and Ollie Brown, and pitchers Skip Lockwood and Gary Ryerson to the California Angels for pitchers Clyde Wright and Steve Barber, outfielder Ken Berry, catcher Art Kusnyer, and cash.
Frank Lane had been continuously employed as a major league General Manager from 1948 to 1961, with four different franchises. In that period he earned a reputation as the most ardent deal-maker in the game, gaining such nicknames as "Trader Lane," "Frantic Frankie," and "The Wheeler-Dealer." But he'd been fired by Athletics' owner Charlie Finley in mid-1961 in an acrimonious dispute that led to a years-long court battle, and Lane had never been employed as a GM since.
But a young Brewers' owner by the name of Bud Selig took a chance on the now 75-year-old Lane, and hired him as GM in late January 1971. The wily old bargainer wasted no time in demonstrating that he was still "Frantic Frankie," swinging four trades in his first two-and-a-half weeks on the job. Then during the '71 season, Lane executed ten more.
He was just warming up. Ten days after the conclusion of the regular season, The Wheeler-Dealer pulled off a massive ten-player exchange with the Red Sox, one of the largest talent transfers in the history of the sport. It was a bold move, to say the least: In a single stroke, Lane surrendered both his best position player (Harper) and his best pitcher (Pattin). Yet the haul he extracted from Boston's O'Connell was extraordinary; in both depth and long-term quality of talent, the Brewers were improved.
Still, this was a struggling young expansion franchise with plenty more unfilled holes. Their won-lost record didn't reflect the improvement in 1972, and that October Selig relieved Lane of his GM duties, and promoted Lane's assistant Jim Wilson into the role. Wilson, showing he'd learned well at the elbow of the master, immediately engineered a mega-deal with the Phillies. And the following season, despite some progress in the team's results, Wilson was quick to serve up another whopper, this one with the Angels.
The first two monster deals would yield success: At its core, that two-trade parlay would realign the Milwaukee ball club's center of talent gravity from Harper-Pattin to Scott-Money, a meaningfully positive step. The third didn't really do anything, as Wilson gave up too much to the always-savvy Harry Dalton in exchange for, essentially, the veteran soft-tossing southpaw Wright, who would quickly decline.
But building a ball club isn't an endeavor for the faint of heart. These intrepid rolls of the dice were significant steps in the transformation of Selig's Brewers from the basket case he scavenged from Seattle to the powerful contender that would emerge in the late 1970s.
October 25, 1973: The Texas Rangers traded third baseman Bill Madlock and infielder-outfielder Vic Harris to the Chicago Cubs for pitcher Ferguson Jenkins.
October 25, 1973: The San Diego Padres traded pitcher Mike Caldwell to the San Francisco Giants for first baseman Willie McCovey and outfielder Bernie Williams.
These two deals had more in common than taking place on the same day. Both were of a form that's a classic trade structure: A prized young talent or two is exchanged for a veteran star, with the differing motivations of the trading partners made plain, as one club is rebuilding, sacrificing short-term wins for the sake of a better long-term future, while the other is disdaining the longer term for the sake of winning right now.
Usually, the team that's giving up the young talent is already a contender, heeding the traditional success cycle wisdom of concentrating resources toward immediate success when a championship is within its grasp. Thus there was another way in which these two trades were similar: They were both unusual cases in which the club trading for the veteran star wasn't anywhere close to the top of the success cycle, as both the Rangers and Padres were 100-loss doormats.
But both the Rangers and Padres had brand-new management teams in place in October of 1973, both with marching orders to shake things up, do something, anything, to get the team out of its too-familiar cellar surroundings. New Texas GM Dan O'Brien found a compatible trading partner in the Cubs' John Holland, who'd decided it was time to tear down and rebuild a ball club that had clearly reached the end of a cycle of contention with, frustratingly, no championships in hand. And the Padres found the Giants willing to part with McCovey not because San Francisco was rebuilding per se, but rather because paltry attendance (despite competitive performance) had ownership desperate to pare high-salaried veterans from the payroll; this deal was just one element in the cycle that saw the Giants trade Willie Mays in 1972, and sell Jim Ray Hart, Sam McDowell and Juan Marichal in '73.
For three of these four ball clubs, their trade would turn out well. Jenkins would rebound from a sub-par 1973 performance with a spectacular 25-win season in '74, becoming a major force in a breakout year for the Rangers, while Madlock would rapidly develop into a batting-champion star third baseman for the Cubs. McCovey, though a defensive and baserunning liability at this point in his career, would nonetheless provide the Padres with robust offensive production. But the young sinker-slider lefty Caldwell, after a strong performance in 1974, would distinctly regress in the following seasons; he would eventually emerge as a star, but not until the Giants (and two more organizations) had discarded him.
October 26, 1973: The St. Louis Cardinals traded pitcher Rick Wise and outfielder Bernie Carbo to the Boston Red Sox for outfielder Reggie Smith and pitcher Ken Tatum.
The all-around abundantly talented Smith had spent seven full seasons in Boston, knocking on the door of superstardom. Yet he'd never crossed that threshhold, and worsening knee problems in 1972 and '73 made it plain that his days as a center fielder were numbered. Thus Dick O'Connell decided to accept this offer from the Cardinals of the solid workhorse Wise and the deluxe platoon hitter Carbo.
It would be a trade that helped both teams. While Wise would uncharacteristically get hurt in 1974, he would return to his customary strong form in the following seasons. Carbo would deliver consistently well in his against-righties-only role, and both would be major contributors to the Red Sox' championship in 1975. Smith, playing right field and first base, would give the Cardinals exactly the robust performance they were counting on from him, though his recurrent injury trouble would prompt St. Louis to trade him for too little in mid-1976.
October 22, 1974: The San Francisco Giants traded outfielder Bobby Bonds to the New York Yankees for outfielder Bobby Murcer.
Bonds and Murcer shared more than a first name. Each was born in 1946. Each arrived in the major leagues in the late 1960s as an extraordinarily talented prospect. Each was forced to deal with the unenviable pressure of constant comparison with his team's aging superstar: The African-American Bonds, with his spectacular combination of speed and power, was inevitably characterized as "the next Willie Mays," and the fair-haired Murcer, a shortstop-turned center fielder with an Oklahoma drawl and a home run bat, was "the next Mickey Mantle."
Both players handled the patently unfair expectations with commendable poise. By the early '70s, it was obvious that neither was going to be the player to whom he'd been compared, but each had proven to be a terrific performer in his own right. Bonds settled in as the Giants' regular right fielder, and usually batted leadoff, a role in which he was exceptionally productive. Murcer handled center field and then right field for the Yankees, and provided a high average and good power to an otherwise light-hitting lineup. When Mays departed the Giants and Mantle the Yankees, Bonds and Murcer each stepped up to the role as the reigning star of his team.
But it would be incorrect to consider Bonds and Murcer as equal overall talents. Bonds had one weakness that Murcer didn't, in that Bonds was highly strikeout prone. This flaw prevented Bonds from sustaining a high batting average; Murcer hit for a better average than Bonds in five of the six seasons from 1969 through 1974. But this was the only facet of the game in which Bonds wasn't clearly superior.
In the 1969-74 period:
– Bonds outhomered Murcer 177 to 139.
– Bonds outstole Murcer 247 to 67.
– Bonds created 689 runs to Murcer's 590.
– Bonds won three Gold Glove awards to Murcer's one.
– Bonds earned 172 Win Shares to Murcer's 166.
– Bonds's cumulative WARP3 was 52.2 to Murcer's 39.9.
– Bonds attracted 0.94 MVP vote shares to Murcer's 0.66.
The objective statistical record and the contemporary assessment of award voters are in firm agreement that Murcer was an excellent player, but Bonds was a better one.
Yet the Giants traded Bonds for Murcer, one for one, in October 1974. Exchanging a regular right fielder for another regular right fielder isn't the same kind of trade as drawing from a surplus in one area in order to shore up another; instead this is a trade a team makes only if it believes it will come out ahead in performance at that one position alone. I believe it was Bill James who coined the phrase "challenge trade" to describe such a move; it amounts to a wager over which of two athletes will better perform a specific role. The Giants bet that Murcer's future would be better than Bonds's, despite the fact that Bonds had enjoyed a demonstrably better past. Yankees' GM Gabe Paul was quick to take them up on the offer.
Paul made the right bet, as Bonds would in fact remain the better overall player. Except for 1976, when he was injured, Bonds would remain consistently better than Murcer through 1979.
But the reasons the Giants' venerable owner-GM Horace Stoneham believed he would be better off with Murcer rather than Bonds weren't objectively logical. Instead, as in the bizarre George Foster-for-Frank Duffy trade Stoneham had made in 1971, the motivation had a lot more to do with imagery than with facts.
Bonds, though he was a hard-working and remarkably durable player—he logged at least 150 games and 650 plate appearances in every one of his six full seasons in San Francisco—was well-known to enjoy his drinks, and in general his fast-talking, hard-edged style tended to unnerve Giants' management. Moreover, like many others in the game and in the media, the Giants had a hard time reconciling Bonds's high strikeout totals with their notion of what the profile of a star leadoff hitter was supposed to be. No matter how effectively Bonds produced runs, the fact that he struck out a lot and wasn't a .300 hitter prompted Stoneham's Giants to perceive him as somehow not living up to his potential. Bonds did almost everything extraordinarily well, but often the focus was on the one thing he did less well.
In short, essentially no matter what he might accomplish, Bonds just didn't conform to the Giants' image of a star right fielder. Murcer fit the mold much better. There was something about Murcer that gave Stoneham more confidence. A patient hitter who made consistent contact, a left-handed hitter though a right-handed thrower, diminutive in stature but with pull-hitting power, a pleasant fellow speaking in a Southern cadence: That was the ideal of a right fielder. In acquiring Bobby Murcer, Stoneham came as close as he ever could to turning back the hands of time, back to the heady days when as a young man he'd inherited the franchise he'd adored from early boyhood, and was quickly rewarded with thrilling pennants: he'd resurrected the great, wonderful Mel Ott.
October 3, 1978: The Texas Rangers traded outfielder Bobby Bonds and pitcher Len Barker to the Cleveland Indians for pitcher Jim Kern and infielder Larvell Blanks.
Yet for all his late-career eccentricity, the septuagenarian Stoneham would prove to be anything but alone among team operators in ardent readiness to rid the roster of the high-performing Bobby Bonds. Four years after the Giants let him go, here he was being traded for the fourth subsequent time—four seasons in which the lowest OPS+ Bonds had achieved was 118, and in which he'd earned 24, 16, 24, and 23 Win Shares.
There's really only one other case that's meaningfully comparable to that of Bonds: Bobo Newsom, the colorful hard-throwing pitcher who delivered star-quality heavy-workhorse performance through the 1930s and '40s, and for his trouble was traded five times, and sold four more.
The situations of Newsom and Bonds have interesting similarities. Both had reputations as freely-drinking party boys. Both had garrulous, brassy personalities, and were never shy about speaking their minds; while such characteristics made them popular among teammates, they didn't endear them to management.
In both careers, a curious balance of forces took hold and propelled the frequent-deal dynamic: On the one hand, their innate athleticism and consistently strong performance made them highly attractive in every trade market, while on the other, their star-but-not-superstar achievement combined with less-than-ideal employee behavior helped persuade their GMs to listen to the ready offers. And, of course, once in motion, the pattern was self-reinforcing: After Bonds left the Giants, none of his teams would have much invested in him in terms of history and relationship, and for Newsom, who bounced between organizations even as a young prospect, no such investment was ever established.
And quite unlike the cases of the two most notoriously frequently-traded superstars, Rogers Hornsby and Dick Allen, there wasn't a sense of just-dump-him giveaway in the trades of Newsom and Bonds: Time and again, they commanded serious value. Even the Bonds-for-Murcer swap, while not well-balanced, was hardly a steal along the lines of Hornsby-for-Hogan-and-Welsh, or Allen-for-Sizemore-and-Stinson.
The example above is a case in point. At age 32, Bonds was packaged with the extremely-raw-talent Barker and fetched one of the better relief aces in the league in Kern. One can question the wisdom of the deal from the Rangers' perspective, but it was clear that its purpose wasn't simply to unload Bonds, but rather to shore up a problematic bullpen (part of a strategy that had the Rangers trading for Sparky Lyle as well that off-season). To that end, the trade would perfectly serve its purpose, as Kern would be utterly brilliant for Texas in 1979, the best reliever in major league baseball that year.
October 25, 1978: The San Diego Padres traded outfielder Oscar Gamble, catcher-infielder Dave Roberts, and $300,000 cash to the Texas Rangers for first baseman Mike Hargrove, infielder Kurt Bevacqua, and catcher Bill Fahey.
Gamble was a terrific hitter. But when the Padres signed him prior to the 1978 season, they were committing a blunder that was fairly common in the first few years of free agency: signing a prominent free agent simply because he was available, despite the fact that he addressed no coherent team need.
San Diego had been a bad ball club in 1977, no doubt. But their outfield definitely wasn't to blame; indeed the Padres' outfield was downright great, with regulars Gene Richards in left, George Hendrick in center, and Dave Winfield in right, plus good young left-handed hitter Jerry Turner in reserve. Fine hitter though he was, there was just no room in San Diego for another lefty-swinging outfielder such as Gamble, no sensible role for him to play.
But owner Ray Kroc's Padres signed Gamble to a big-bucks multi-year deal anyway, falling sway to the fallacy that seduced several clubs in that period, namely that every free agent player possessed magic that would trump all mundane concerns, such as the notion that a wasteful surplus at one position doesn't fill a gaping hole at another. And in this case, it got even worse, as the Padres' resulting quandary over how to squeeze Gamble into the picture led GM Bob Fontaine to commit the second blunder of trading the outstanding center fielder Hendrick in mid-1978 for mediocre pitcher Eric Rasmussen.
In yet another attempt to resolve the self-created problem, in October Fontaine bundled Gamble off to Texas (along with a suitcase bulging with cash to help the Rangers afford him), in exchange for Hargrove, a very fine first baseman. This would have worked out fine had the Padres then demonstrated the patience to wait out an early-season Hargrove slump in 1979, but no: as we examined here, they would panic and swap Hargrove for Paul Dade, an inferior talent who'd been anointed with that free agent pixie dust.
October 24, 1988: The New York Yankees traded first baseman-outfielder Jack Clark and pitcher Pat Clements to the San Diego Padres for pitchers Lance McCullers and Jimmy Jones and outfielder Stan Jefferson.
When Yankees' GM Lou Piniella signed Clark as a free agent in January 1988, he was directly filling a need, as Jack the Ripper would fit right in as a full-time power-producing DH. However, this was one of the many periods within George Steinbrenner's long ownership tenure in which the front office was a chaotic revolving door. Piniella had just been hired into the GM role in October of 1987, and he would be booted out of it by May of '88 (kicked back downstairs to the field manager role from whence he'd come), replaced as GM by Bob Quinn.
Despite Clark's sound performance in the DH role, it would be Quinn's judgement that the team would be better off converting Clark into McCullers (a pretty good young pitcher) and Jones (a so-so young pitcher). That wasn't necessarily a bad decision (though neither young pitcher would pan out for the Yankees; so it often goes with young pitchers), but the do-this-no-do-that whirl of directionless decision-making was symptomatic of an organization bereft of strategic stability. By October of 1989, Quinn would quit and the door would spin some more.
October 26, 1992: The San Diego Padres traded shortstop Tony Fernandez to the New York Mets for pitcher Wally Whitehurst, outfielder D.J. Dozier, and a player to be named later. (On December 7, 1992, the Mets sent catcher Raul Casanova to the Padres, completing the deal.)
The switch-hitting Fernandez had long been among the better shortstops in baseball, and at age 30 he appeared to have plenty left in the tank. Yet here the Padres offered him up to the Mets in exchange for the proverbial bag of broken bats.
It was nothing other than a salary dump, the first in a series that would see San Diego unload Gary Sheffield and Fred McGriff in mid-1993, as the Padres went free-falling into last place. Owner Tom Werner, gearing up to sell the franchise he'd just purchased in 1990, was endeavoring to slash the organization's expense obligations, thus making it optimally attractive to a certain type of buyer. While one could understand the financial logic of such an approach, it represented an exceedingly narrow and short-term mindset, one with a rather blatant contempt for the traditional customer-loyalty bargain—a ruthless mindset that would, alas, be exhibited by other ownerships in the years to come.
Next month
October blockbuster trades, a common occurrence through the 1970s, suddenly became quite rare in the 1980s and 1990s. In recent seasons, not only have trades involving high-profile players disappeared from the October landscape, so have virtually all trades of any scope. The modern mode of operation, which took hold in the 1980s and is today followed without exception, is to hold off on any serious trade negotiation until the annual free agent market begins to sort itself out, thus postponing the commencement of significant trading activity until November-December. Along with the greater number of teams at play in the market, this has had the effect of intensifying the trading activity that does occur in the winter months.
We'll get into it in November!
Steve Treder has been a co-author of every Hardball Times Annual publication since its inception in 2004. His work has also been featured in Nine, The National Pastime, and other publications. He has frequently been a presenter at baseball forums such as the SABR National Convention, the Nine Spring Training Conference, and the Cooperstown Symposium. When Steve grows up, he hopes to play center field for the San Francisco Giants.