These are uneasy times for professional pitchers. The more they understand about their bodies and the mechanics of pitching, the more they realize that no one really knows how to stop the Tommy John surgery epidemic that grips the sport at all levels.
Because of everything they've done leading up to now, it may be too late for them anyway.
Columbia Fireflies right-hander Craig Missigman started playing baseball at age five, but as a catcher. He didn't start pitching until age 13, when he began growing into his current 6-foot-4, 175-pound frame. That's also when he stopped playing football and basketball.
"It might have been nice to give up and go play football for the fall, but I wanted to put all my heart into baseball all year round," he said. "I know doing that could lead to arm problems for sure. If that's what led to mine, I don't know."
Missigman had Tommy John surgery in 2012, a year after the Mets drafted him in the 37th round, and that experience serves as a cautionary tale for his peers in the minor leagues.  Interviews with several indicate that their arms are closely monitored now that they're pros, but that wasn't necessarily the case when they were young.
Missigman's teammate, Christian Montgomery, a 23-year-old right-hander the Mets drafted in the 11th round in 2011, started focusing on pitching exclusively as a sophomore at Lawrence Central High in Indianapolis.
"With all the travel ball USA baseball stuff, baseball just took up all my time," he said.
In his last two years of high school, Montgomery said, he played for six different teams — four travel teams and two USA Baseball squads. He also appeared at the Perfect Game showcase in Florida in 2011. He was in demand then for the same reason the Mets took him that June. His fastball sits in the mid-90s.
"I topped out at 90 the first time they put the gun on me when I was in the eighth grade," said Montgomery. "From there, I just kept getting stronger and stronger. When I was on the USA team I hit 98."
As with Missigman, age 13 was when Josh Hader, the Milwaukee Brewers' No. 2 pitching prospect, stopped playing other sports, including bowling. Hader is currently pitching at Double-A Biloxi, where he has maintained a sub-1.00 ERA for much of the season so far. Even so, he still holds a torch for bowling.
"I was actually pretty decent," he said. "My highest game was a 273, so I could have stuck with that. But the season went to April, so I couldn't do it anymore."
Hader never came close to Montgomery's 98 mph.
"My sophomore year I was probably low 80s," said Hader. Then he missed most of his junior year at Old Mill High School in Millersville, Md., because of a broken ankle. The work ethic he developed in recovery stuck, and he came into his senior year bigger and stronger. His fastball added another six to seven mph and the Baltimore Orioles bit, drafting him in the 19th round in 2012.
Looking back on his youth baseball years now, Hader said his relatively mild fastball didn't save his arm from abuse. His repertoire did.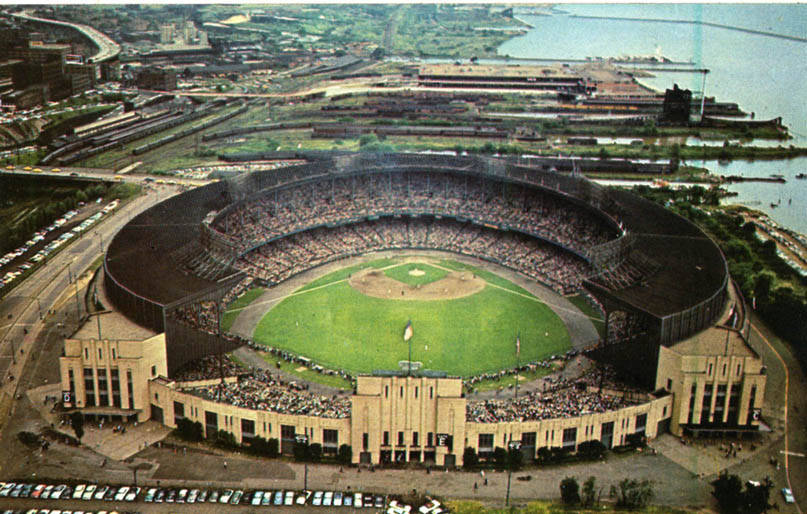 "I never threw curveballs at a young age," he said. "As a fastball thrower you don't put as much strain on your elbow as you do throwing curveballs like younger kids are doing now."
Maybe. Maybe not.
The local weather didn't hurt, either.
"In Maryland you can't really play year round," said Hader. "I stayed local, playing summer ball with local traveling teams. We played until the fall, probably October and November, then we had an indoor facility where I'd go and work out until baseball started back up again. My routine was kind of like it is now."
Toronto Blue Jays pitching prospect Conor Fisk said he thinks the weather where he grew up, in Wisconsin, helped protect him, too.
"I don't know if there's a stat out there, but I'd guess fewer northern guys have arm injuries just because we don't throw as much," said Fisk, who is currently pitching at high-A Dunedin in the youth baseball hotbed of Florida.
There is research that backs Fisk's hypothesis. In a 2014 study of 247 pitchers who had undergone UCL reconstruction, Dr. Brandon Erickson and a team of fellow doctors at Rush University Medical Center in Chicago found that 139 (56.3 percent) of them pitched high school baseball in warm weather areas, while 108 (43.7 percent) pitched in cold weather areas.
"We do throw indoors during the winter, but in high school that was only three days a week during hockey season just to keep my arm strong," said Fisk. "But I think the difference when it comes to arm injuries is the amount of competition you play. We just don't play as many games as the southern guys do."
Weather alone can't save a young pitcher, however. Montgomery grew up in a cold-weather state and was still put through the wringer as a kid.
"If my coach could throw me every day he would," said Montgomery, adding that he was never subjected to pitch counts as an amateur. "I just got out there and pitched as much as I could. They knew I could pitch, so I pitched a lot."
So did Missigman when he was at Olympic High School in Charlotte. Not only did he play for his high school team, he pitched through the summer and into the fall for various travel teams.
"Overusing arms, a lot of [amateur] coaches do that now," he said. "They don't keep track of pitch counts. They just throw you in there. There are a lot of coaches out there like that who don't care much about kids' health."
Fisk says that mentality doesn't end at the amateur level, either.
"We had pitch counts in college, and our coaches there did a good job with that," said Fisk, who pitched for a couple years at Wabash Valley College in Mount Carmel, Ill., before transferring to Southern Miss. "JUCO is where it's a little iffy. I've never had Tommy John surgery, but in JUCO I went through a dead arm period. I pitched on the weekends and midweek instead of throwing a side. I think that's where you see overuse at the college level."
Missigman is far away enough from his Tommy John surgery and rehab now that he can look back and laugh at how flippant he was in high school.
"I could wake up in the morning and go throw," he said, shaking his head. "I didn't have to stretch or anything. I'd just go throw. When I got here, you get yourself in a routine, and arm management after the games is big. You can really tell the difference in how your arm feels."
Hader said the daily routine all minor league pitchers are asked to follow is the big difference for him, too. Organizations give their prospects exercises, stretches and drills to do every day before games.
"I took arm care seriously in high school," he said. "I did band work and stuff like that. Once I got into pro ball, I got more knowledgeable about band exercises and long toss. I had an idea of what I had to do, but I didn't have a routine on preparing my arm."
Montgomery is five years into his professional career now and doesn't want to look back at how little he thought about arm maintenance in high school. All that matters to him now is that he understands his powerful right arm isn't invincible.
"An arm is like a new pair of shoes," he said. "You don't want to wear a new pair of shoes out every day. You need to give them time off and maintain them. You want to ice your arm after every bullpen. Right before you go to sleep you want to massage it and keep the knots out of it. You want to keep your arm as fresh as possible."
Missigman said he sees some upside to his Tommy John rehab, which lasted a year and a half.
"A lot of the rehab exercises I did are now part of my day-to-day pregame and postgame routine to keep my arm healthy," he said.
He said the pitch limits the Mets subject their minor league pitchers to go hand-in-hand. Without pitch counts, he said, most pitchers — him included — would probably overdo it.
"When we're pitching well we don't want to give up the ball," said Missigman. "But we know we can go out there and throw eight innings with a 100-pitch pitch count, and if we're at 98 they're not going to let us go nine innings. It's good for us."
This may be the first minor league season Montgomery wishes could go longer. He's putting up the best numbers of his career in A-ball as he continues to learn how to harness that big fastball of his. And yet, when the season is over, he'll go back to Indianapolis and do what was unthinkable in high school.
"The first two months when I get home, I won't throw," he said. "I'll lift heavy and do as much cardio as I can, but I won't start throwing again until Christmas."
He concedes that, even after several years of following this routine, it still feels strange.
"When I first pick up a ball after not throwing in two months, it's like I haven't thrown in years," he said. "My shoulder is tight. I have to loosen it up, especially after all the lifting I do."
But after a few weeks, his arm feels right again and the balancing act between arm care and giving his all on the mound begins again. All he and others can do is hope all that preparation saves them from the operating table.
"When I had my [elbow injury], it never really bothered me before," recalled Missigman. "I had typical soreness leading up to it. It was just one pitch, and I knew it. It's a crappy feeling, but in the heat of the moment you don't think about it."
Hader is a realist about it.
"You have no control, really," said Hader. "You just do what you can to prevent arm injuries by maintaining and knowing your body and not pushing it too much. The biggest thing is not trying to do too much too early in the year, so once you're late in the season you're not dead tired. That's what gets you, when you're tired and you try to push through it and your body can't handle it."
Fisk agreed.
"Some days you can throw more, some days you can't," he said. "You just have to feel it out. I know days when I don't throw as much, I do more stretching and strengthening work so I'll be ready the next day."
Meanwhile, Fisk said he is trying something new to serve as an extra layer of protection for his arm. Yoga has helped him get over a nasty habit he started after rolling his ankle while covering first base in college. He shortened his stride to guard against another ankle roll.
"My hips have gotten really tight with the shorter stride," he said. "But now with yoga, I'm more flexible and I'm able to stride out more. I remember the first time I did it, it really helped loosen me up. As a pitcher, you want to be fluid and flexible. If you're tight you're probably going to hurt yourself."
But he and Hader conceded that even with all the preparation and better feel for their bodies, they could still break down. That's why many pitchers simply push the thought out of their minds altogether.
"When I hear about a guy having Tommy John surgery, I really don't think about it," said Montgomery. "I can't let it mess with me mentally when I'm on the mound, although when I have arm aches I do  think, 'Oh man, what is this?'"
It's worse for the guys who've already been through it.
"In the back of your mind you're hoping it never happens to you again, but when you're out on the field you don't really think about it," Missigman said with a shrug. "You're there to do one thing. That's your job, to pitch."
The rest they leave up to the baseball gods. It's all they, or anyone else, can do.
References & Resources