On May 12, 2009, fans in Philadelphia witnessed something extraordinary. No, I'm not talking about Jayson Werth stealing second, third, and home in the same inning—although that is extraordinary and worthy of its own discussion. I'm talking about Pedro Feliz drawing four unintentional walks in as many plate appearances.
This is the beauty of baseball. No matter how long you've been watching, there's always the threat of something bizarre lurking around the corner.
Sometimes a 5'5″ shortstop with a career .324 slugging percentage belts three homers in a game. And sometimes a third baseman with a .294 on-base percentage draws four straight unintentional walks.
We don't know how, we don't know why. All we know is that it happened.
Sombreros and zapatos
The New Dickson Baseball Dictionary defines the golden sombrero as follows:
A mythical award given to a batter who strikes out four times in a game. See also hat trick.
As an aside, "hat trick" is a cricket term dating to 1882. This surprised me since I knew it only from hockey, but according to Dickson, "the application of the term to hockey clearly postdates its appearance in cricket by many years."
Returning to the point, we have a term for striking out four times in a game, but none that I know of for walking four times in a game. Well, why don't we award a batter the mythical "golden zapatos" award for this feat? Sombrero is Spanish for hat, which has nothing to do with strikeouts. Zapatos is Spanish for shoes, which at least is what you are wearing when you walk.
Walking four times in a game is cool, but it isn't special enough to warrant its own award. So how about we make it four unintentional walks in four trips to the plate? That has happened 95 times since 1954.
In fact, it's happened three times this year already: Feliz, as we've noted, but also Chipper Jones and Bobby Abreu. Those should come as no surprise; after all, Jones is a sure-fire Hall-of-Famer and Abreu will merit consideration when he becomes eligible.
Most years have seen at least one player get the golden zapatos, but there are exceptions. It didn't happen in 1962, 1964, 1967, 1971, 1976, 1980, 1983, 1984, 1988, 1995, or 2001. It happened five times in 1994 (Ron Karkovice, Brett Butler, Wil Cordero, Dave Hollins, and Turner Ward) and again in 2002 (Desi Relaford, Jeremy Giambi [twice], Brian Giles, and Derrek Lee).
Perusing through the names, we run across the usual suspects: Mickey Mantle, Al Kaline, Dick Allen, Carl Yastrzemski, Jimmy Wynn, Willie Mays, Joe Morgan, Willie Stargell, Frank Robinson, Rickey Henderson, Jack Clark, Mark McGwire, Todd Helton, and the like. But there are a fair share of head scratchers as well: Ken Aspromonte, Haywood Sullivan, Mike Hershberger, Ellie Hendricks, Gary Alexander, Pat Sheridan, Rob Deer, Geoff Blum, and Feliz, to name just a few.
Seven men have done it twice in their career:
Bobby Abreu (July 4, 1998; May 10, 2009)
Bob Allison (April 25, 1961; May 19, 1965)
Jeff Burroughs (September 22, 1974; May 29, 1978)
Jeremy Giambi (June 4, 2002; June 24, 2002)
Rickey Henderson (April 18, 1982; July 29, 1989)
Barry Larkin (May 22, 1996; September 20, 1999)
Joe Morgan (July 27, 1973; May 7, 1975)
It took Abreu more than 10 years to pull two golden zapatos. Giambi did it in less than three weeks.
We also have two father-and-son combos:
My personal favorite came on May 22, 1996. This is the only time in at least the past 55 years that two teammates have earned golden zapatos in the same game. Larkin and Chris Sabo combined to draw eight unintentional walks in eight plate appearances against Florida. Those were the only golden zapatos in '96.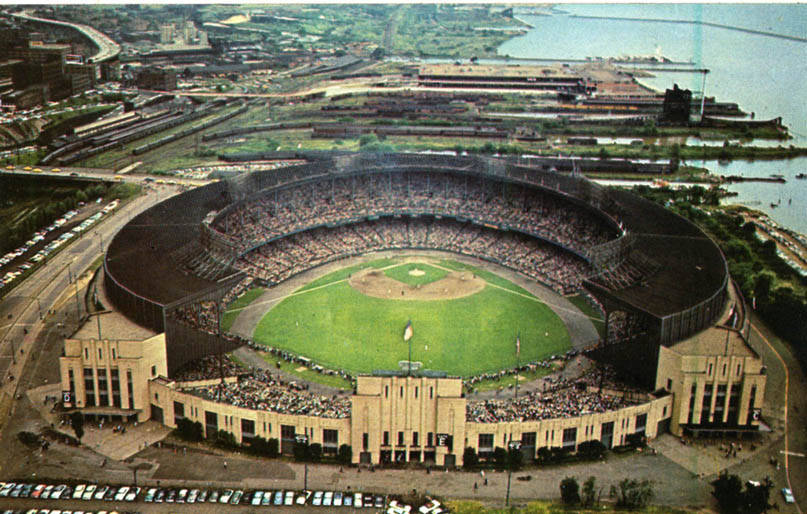 Titanium zapatos
This is an even rarer beast—five unintentional walks in five plate appearances—but it does happen. Ten men have accomplished the feat since 1954. All of them have done so since 1970, and most of the names should come as no surprise: Bobby Grich, Dusty Baker, Dale Murphy, Jose Canseco, Alex Rodriguez, Rickey Henderson…
One particularly fun game took place on April 12, 1980. The recipient of the titanium zapatos on this day was Montreal second baseman Rodney Scott, who did it in a losing cause at Philadelphia. What I love about this one is the fact that Phillies pitchers recorded zero strikeouts. This is the only game since at least 1954 where a team drew double digits in walks, didn't strike out, and lost. Teams are 8-1 when that happens.
The most recent titanium zapatos award came on April 8, 2003. The man who accomplished the feat? This defies all logic, but it is Ivan Rodriguez, aka the only player in big-league history to draw 10 walks or fewer and strike out more than 80 times while qualifying for the batting title. How he managed to walk five times in a single game is beyond me.
Pulling a Thornton
The New Dickson Baseball Dictionary defines "Horn" as signifying "a batter who strikes out six times in a game." This is in honor of Baltimore's Sam Horn, who did just that in a July 17, 1991, contest at Kansas City.
In this spirit, I offer "Thornton" to denote a batter who walks six times in a game. This has happened twice since 1954. Both required extra innings and both included two intentional walks.
These are not strictly analogous to the criteria we employed for the golden and titanium zapatos, but rare is rare. If a thing happened twice in 55 years, it's worthy of a name.
The first person to "pull a Thornton" was none other than Andre Thornton. On May 2, 1984, while playing for the Indians, Thornton drew six walks in a game at Baltimore. He had a chance for a seventh in the 16th inning but filed out to center against Hall-of-Famer Jim Palmer, who issued five free passes (including one to Thornton in the 14th) in three innings.
The only other recorded instance of a Thornton came on August 20, 1999, when Houston's Jeff Bagwell did it in a game at Florida. As was the case 15 years earlier, the game lasted 16 innings and Bagwell needed eight plate appearances. Like Thornton, Bagwell scored only one run in the process.
This was a bizarre contest for Marlins pitchers, who walked 17 and struck out 21 of the 74 batters they faced. Throw in three homers, and you're looking at 55.4% of plate appearances that resulted in Three True Outcomes, which is neither here nor there, but amusing nonetheless.
Seventh heaven?
Nobody has drawn seven walks in a game. Give it time. If Freddie Patek can hit three homers in a game, then someone can draw seven walks. It just probably won't be Feliz… although wouldn't that be something?
References & Resources
Thanks to Baseball-Reference, The New Dickson Baseball Dictionary, Andre Thornton, and Pedro Feliz.