Welcome to Player-A-Day. The purpose of this column is to identify interesting major league players who may be fantasy-relevant in 2014. We will discuss the real-world roles the player may fill, set a range of potential expectations, identify any wild-card factors in play, and comment on how this affects the player's fantasy value.
The high level
Nathan Eovaldi throws hard. In fact, the subject for today's column was selected by taking a list of all pitchers who threw 50 innings as a starter and sorting by velocity. Eovaldi won with a 96.2 average fastball velocity (apologies to Danny Salazar who shares that same velocity, we'll get to him another day).
Eovaldi also plays for a bad team. Having missed out on Jose Dariel Abreu, the Marlins are unlikely to do make any massive improvements to their roster. They should naturally improve, especially if they get full seasons out of Giancarlo Stanton, Christian Yelich, and Marcell Ozuna (more players that will be covered later in the offseason). Still without a major overhaul to the infield and bullpen, the Marlins will lose a lot of ballgames.
Playing on a bad team can hurt a pitcher's fantasy upside. Anecdotally, Eovaldi's teammate Jose Fernandez pitched to a 12-6 record despite otherwise fantastic results. Francisco Liriano performed similarly in two fewer starts and went 16-8. In a 12-team, 5×5 fantasy league that I run, four wins could have been worth four points.
Eovaldi himself managed just a 4-6 record in 18 starts. He allowed a 3.39 ERA over that stretch and three of those outings were blow-ups, which accounted for half of his losses. To complete the thought exercise, if we remove those starts, Eovaldi went 4-3 over 15 starts with a 1.87 ERA. We can blame that squarely on the Marlins league worst offense. They scored a paltry 3.17 runs per game.
The details
Before anyone gets too excited about the 1.87 ERA in non-terrible starts, it's important that we look at the big picture. He doesn't strike out hitters particularly often and his walk rate is merely decent. Last season was his best at the major league level by pretty much all measurements, but his 4.15 xFIP suggests that he may have been lucky.
xFIP is a decent predictor of future performance. It's better than ERA or FIP because it assumes a league average home run to fly ball ratio (HR/FB). Most pitchers have individual seasons where they allow an unusual rate of home runs, but they usually don't show a skill over multiple seasons.
Eovaldi's major league career has been too short draw conclusions, but in 260.1 innings, he's spun a 7.1 percent HR/FB, which is firmly below average. It's possible that a combination of his stuff and home park are helping him to reduce home runs.
Digging into Eovaldi's PITCHf/x data reveals some unusual results that may help to explain why his results have not been better. First, his pitch usage leans heavily on his fastball. That may work well out of the pen, but the lack of confidence in his change-up makes it easy for opposing hitters to sit fastball or breaking ball.
Below is a chart of his pitch usage by situation.
A few things jump off the page. The change-up simply isn't thrown to right-handed hitters. He also shows predictable patterns in how he uses his pitches, but the fastball is always his most popular choice. When batters are ahead in the count, they're almost guaranteed to see a fastball. If you break it down further by count (which roves deep into small sample size land), his fastball performed very well except in 3-1 counts.
Another worrisome finding is that his release points vary subtly by pitch. As you can see in the below chart, the difference is small, but there's a clear separation between fastball, slider, and curveball. Whether that is something that hitters can subconsciously pick up on is subject for debate.
On a more positive note, it appears Eovaldi's fastball has the potential to be excellent so long as he develops some kind of true secondary pitch. A glance at his ISO map demonstrates that hitters had a hard time turning around Eovaldi's fastball for extra bases. That may help to explain his low HR/FB rate.
Eovaldi should start 2014 in the Marlins rotation, but they have a number of good pitching prospects who could push him to the bullpen. In relief, Eovaldi's fastball could play up even more, which suggests that he has quality closer upside. Because the Marlins pen has struggled in recent seasons, this may already be part of the plan for Eovaldi.
Fantasy implications
Eovaldi's lack of secondary stuff and crappy supporting cast mean that he'll be overlooked in fantasy drafts. Some astute owners may target the big fastball velocity, but it's hard to imagine anyone paying more than $5 in all but the deepest leagues. Most owners will have the chance to roster him for $1 or on waivers.
Eovaldi the Starter is a project. As such, he should be used sparingly until he demonstrates a reason to believe in a breakout. Increased use of a change-up coupled with good results could be one such sign.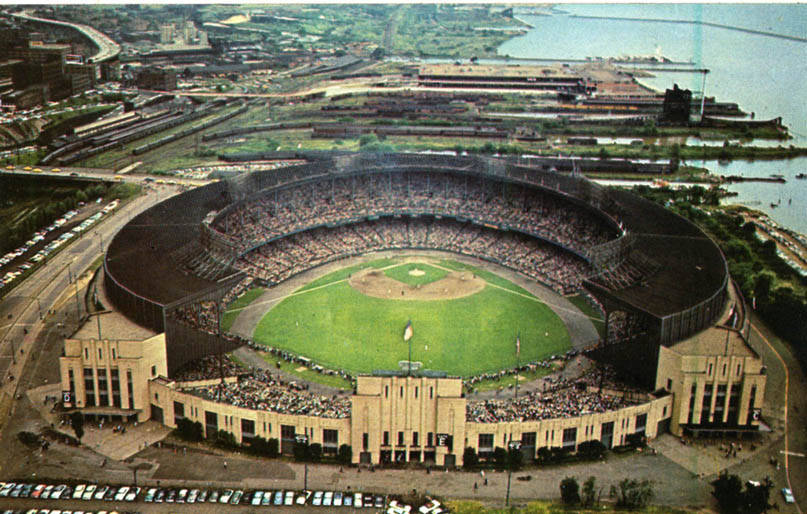 A move to the bullpen is the best case scenario for fantasy owners. There, his big fastball could make him at least a mid-tier closer. The Marlins don't have much in the way of quality relievers, so he could earn a promotion quickly if he starts blowing away hitters out of the pen.
View Eovaldi as you would a quality pitching prospect. If you usually make room to roster one or more of those, then Eovaldi should be near the top of the list since he can potentially help you immediately.