One of the mistakes people fall into (myself included) when trying to analyze playoff matchups and a team's chances in the postseason is in the way they look at pitching staffs. For instance, if the Twins and Yankees meet in the first round, you might breakdown the matchup by looking at the team ERAs — 4.08 for Minnesota and 4.72 for New York. However, the reality is that a lot of a team's ERA comes from pitchers who either are no longer with the team once October rolls around or will not play much of a role in the postseason.
Last year, for example, the Marlins used a total of 11 pitchers in their 17-game playoff run, but just nine of them threw more than three total postseason innings and just seven of them had as many as 10 innings. The Yankees also used 11 total pitchers in the playoffs, but only nine of them threw three or more innings and just six of them threw at least 10 innings.
Looking back to the 2002 playoffs, the Angels, in 16 total games, had just eight pitchers throw more than three innings and just six throw 10+ innings. Their World Series opponents, the Giants, played in 17 postseason games and had just eight pitchers throw three or more innings and only six pitchers throw 10+.
In the regular season, a team's pitching stats are usually made up of contributions from 15-20 pitchers, whereas the actual strength of a pitching staff in the postseason is really only based on the quality of, at most, 7-8 pitchers. So while Tanyon Sturtze (61 innings, 5.90 ERA) has about as much impact on the Yankees' regular-season numbers as Mariano Rivera (68.1 innings, 1.32 ERA), everything changes in October.
With all that in mind, I thought it would interesting to lay out each team's "playoff pitching staff" and examine which teams might be at an advantage once the cream of each staff rises to the top. We'll do the American League today and cover the National League tomorrow.
New York Yankees | 82-50 | 666 Runs Allowed (8th in AL)
SP   Kevin Brown
SP   Javier Vazquez
SP   Mike Mussina
SP   Orlando Hernandez/Jon Lieber
 
RP   Mariano Rivera
RP   Tom Gordon
RP   Paul Quantrill
As usual, the Yankees' pitching staff is built quite well for the playoffs. Their starting rotation isn't great once you get past the top three (and even they have plenty of question marks), but there's no need for a fifth starter in the postseason and even the fourth starter is needed sparingly. I would guess that Orlando Hernandez will get the nod over Jon Lieber when a fourth starter is needed, and Hernandez has been fantastic since returning from injury, improving to 6-0 with a 2.62 ERA with his win over Cleveland last night.
In the bullpen, they'll no longer have to count on innings from Sturtze, Scott Procter, C.J. Nitkowski, Felix Heredia or any of the other mediocrities they've used during the regular season. Instead, they can lean heavily on their incredible closer, Mariano Rivera, and his two setup men, Tom Gordon and Paul Quantrill, a threesome that ranks 1-2-4 in the AL in games pitched and has a 2.67 ERA in 222 innings. The rest of the Yankees' bullpen has a 6.11 ERA.
To get an idea for how different playoff usage patterns are from regular seasons ones, consider that, over the last five postseasons, Rivera has thrown a total of 62 innings in New York's 66 playoff games, an average of 0.94 innings per game. Projected out to a full regular season, that would be 153 innings, which is about double the workload Rivera and other top relievers typically get.
Boston Red Sox | 78-53 | 615 Runs Allowed (3rd in AL)
SP   Pedro Martinez
SP   Curt Schilling
SP   Derek Lowe
SP   Tim Wakefield
 
RP   Keith Foulke
RP   Mike Timlin
RP   Alan Embree
RP   Ramiro Mendoza/Bronson Arroyo/Scott Williamson
Any time you've got a front two of Pedro Martinez and Curt Schilling you're certainly built for success in the postseason, but Boston's bullpen isn't quite as perfect for the playoffs as New York's. They've got the stud closer in Keith Foulke, like the Yankees have with Rivera, but they don't have a dominant setup man anywhere near the caliber of Gordon. Instead, they've relied more upon a collection of solid guys like Mike Timlin, Alan Embree and, of late, former Yankee Ramiro Mendoza.
I do like Boston's potential flexibility, some of which we saw last year, when Derek Lowe and Tim Wakefield both came out of the bullpen in key spots. They also have a quality fifth starter in Bronson Arroyo, who could help out in relief. Overall, Boston's top three of Martinez, Schilling and Foulke is as strong as anyone's, but the rest of their staff relies quite a bit on depth, which isn't nearly as valuable in the postseason.
Oakland A's | 78-54 | 576 Runs Allowed (1st in AL)
SP   Mark Mulder
SP   Tim Hudson
SP   Barry Zito
SP   Rich Harden/Mark Redman
 
RP   Octavio Dotel
RP   Chad Bradford
RP   Ricardo Rincon
RP   Justin Duschscherer
RP   Arthur Rhodes
The A's have what to me is the deepest pitching staff in all of baseball. Not only do they have the front-line talent in their rotation with Mark Mulder and Tim Hudson, they've got very good 3-5 starters in Barry Zito, Rich Harden and Mark Redman. In fact, they're so deep that I wouldn't be surprised if Harden, who has been one of the AL's best starters this year, finds himself in the bullpen at times.
Oakland is also deep with relievers, but they don't have the same front-line talent there as they do in the rotation. Octavio Dotel, when on, is one of the best relievers in baseball, but he has struggled at times this season and has given up far too many home runs (11 in 70.1 innings) to make me feel totally comfortable with him in tight spots. Along with Dotel, the A's have Chad Bradford and Justin Duchscherer (who would be starting on most teams) from the right side and Arthur Rhodes and Ricardo Rincon from the left side. There are certainly some question marks there, particularly with Rhodes, but I'm not even counting Jim Mecir and Chris Hammond, who are both capable relievers.
Overall, I'd say Oakland's playoff pitching staff is a lot like Boston's. They have the fantastic 1-2 punch in the rotation with Mulder and Hudson, good depth in the rest of the rotation, a fantastic closer (assuming Dotel is pitching well), and a deep but unspectacular group of setup men.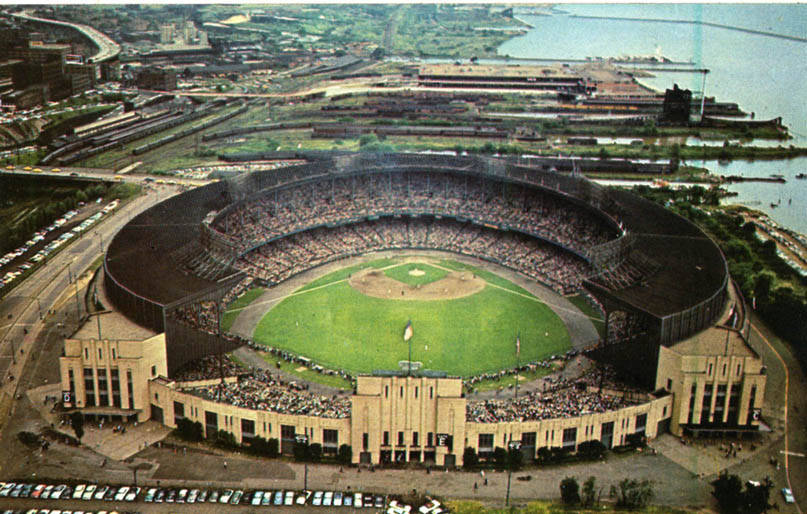 Minnesota Twins | 74-58 | 592 Runs Allowed (2nd in AL)
SP   Johan Santana
SP   Brad Radke
SP   Terry Mulholland
SP   Kyle Lohse/Carlos Silva
 
RP   Joe Nathan
RP   Juan Rincon
RP   J.C. Romero
RP   Grant Balfour
The Twins are the team that would most benefit from extra off-days in the postseason, as the dropoff from their first two starters to the rest of their rotation is massive. Johan Santana and Brad Radke have combined to 24-13 with a 3.35 ERA in 56 starts this year, while the rest of the rotation has gone 22-26 with a 5.00 ERA in 74 starts. It's so bad that I wouldn't bet against Terry Mulholland, at 41 years old and with a 4.90 ERA, starting the third game of their first-round series.
On the other hand, Minnesota's bullpen is perfect for the postseason. They've got the stud closer in Joe Nathan, along with a great righty/lefty setup combo in Juan Rincon and J.C. Romero. Those three have combined to throw 188.1 innings with a 2.44 ERA (New York's threesome has a 2.67 ERA in 222 innings). The Twins also have considerable depth in the bullpen, with Grant Balfour and Jesse Crain, who have combined for a 3.10 ERA and 46 strikeouts in 46.1 innings, giving them two more power arms from the right side.
Anaheim Angels | 75-57 | 622 Runs Allowed (4th in AL)
SP   Bartolo Colon
SP   Kelvim Escobar
SP   Jarrod Washburn
SP   Ramon Ortiz/John Lackey/Aaron Sele
 
RP   Troy Percival
RP   Francisco Rodriguez
RP   Brendan Donnelly
RP   Scott Shields
RP   Kevin Gregg
On their way to winning the World Series, the 2002 Angels used their outstanding bullpen to turn games inside-out, working backwards from Troy Percival, Francisco Rodriguez and Brendan Donnelly to their unspectacular starters. If they're going to be successful again this year, it will be a very similar situation, as Anaheim's bullpen is once again incredible (3.53 ERA), while their starting pitching has been sub par (4.81 ERA). However, the scheduling for the postseason should allow the Angels to trim a little of their rotation fat, and instead rely more heavily on Bartolo Colon and Kelvim Escobar, who have combined to go 10-6 with a 3.95 ERA in the second half.
That said, while Colon has turned things around of late, going 7-2 with a 3.62 ERA since the All-Star break, he has a 5.38 ERA on the season. In fact, Escobar is the only Anaheim starter with an ERA below 4.50 this season. Assuming Jarrod Washburn can return from the ribcage injury that has kept him sidelined for over a month now, he'll likely be their third starter in the playoffs, leaving a choice between Ramon Ortiz (4.54 ERA), Aaron Sele (4.77) or John Lackey (5.12) for the fourth spot, whenever it is needed.
Regardless of who starts games, Anaheim's success in the postseason is going to come down to their ability to score runs and their bullpen's ability to shut down teams in the late innings. With Percival, Rodriguez and Donnelly all still around from 2002 and Scot Shields (3.54 ERA, 9.7 K/9) and Kevin Gregg (3.82 ERA, 9.2 K/9) added to the mix, this group of relievers might be even stronger than the 2002 version.
Texas Rangers | 73-58 | 639 Runs Allowed (5th in AL)
SP   Kenny Rogers
SP   Ryan Drese
SP   Chan Ho Park
SP   R.A. Dickey/Chris Young
 
RP   Francisco Cordero
RP   Frank Francisco
RP   Jeff Nelson/Carlos Almanzar
RP   Ron Mahay/Brian Shouse
For all the talk about how awful their pitching is, the Rangers have actually done a very nice job preventing runs this year. They rank fifth in the league with 639 runs allowed in 131 games (4.88/G), and that total is better than it initially looks thanks to their home ballpark being very good for offense. For comparison, they ranked dead last in the league in runs allowed last year, with 5.98 per game.
Texas' strength is without question their bullpen, which leads the AL with a combined ERA of 3.44. However, in looking at how they've done it, I see a lot of surprising performances from a lot of guys who I'm not sure I'd be thrilled about counting on in October. They have an outstanding 1-2 punch of Francisco Cordero and Frank Francisco, who have combined to throw 102.1 innings with a 2.37 ERA and 114 strikeouts, but once you get past them you come to names like Ron Mahay, Carlos Almanzar and Brian Shouse (and Jeff Nelson if he can get healthy).
Meanwhile, the starting rotation has been a mess all season. Texas has used an incredible 16 different starting pitchers this year and just two of them — Kenny Rogers and Ryan Drese — have started more than 15 times. Those two have combined to go 26-13 with a 4.22 ERA in 55 starts and will almost certainly be the team's top two starters in the postseason, and I suspect Chan Ho Park, if he can stay healthy, would get the call third. After that, who knows? Their best option is either R.A. Dickey, who has made 15 starts with a 6.39 ERA, or Chris Young, a rookie with two career starts under his belt. And yes, that's as scary as it sounds.