One of the mistakes people fall into (myself included) when trying to analyze playoff matchups and a team's chances in the postseason is in the way they look at pitching staffs. For instance, if the Twins and Yankees meet in the first round, you might breakdown the matchup by looking at the team ERAs — 4.08 for Minnesota and 4.72 for New York. However, the reality is that a lot of a team's ERA comes from pitchers who either are no longer with the team once October rolls around or will not play much of a role in the postseason.
Last year, for example, the Marlins used a total of 11 pitchers in their 17-game playoff run, but just nine of them threw more than three total postseason innings and just seven of them had as many as 10 innings. The Yankees also used 11 total pitchers in the playoffs, but only nine of them threw three or more innings and just six of them threw at least 10 innings.
Looking back to the 2002 playoffs, the Angels, in 16 total games, had just eight pitchers throw more than three innings and just six throw 10+ innings. Their World Series opponents, the Giants, played in 17 postseason games and had just eight pitchers throw three or more innings and only six pitchers throw 10+.
In the regular season, a team's pitching stats are usually made up of contributions from 15-20 pitchers, whereas the actual strength of a pitching staff in the postseason is really only based on the quality of, at most, 7-8 pitchers. So while Tanyon Sturtze (61 innings, 5.90 ERA) has about as much impact on the Yankees' regular-season numbers as Mariano Rivera (68.1 innings, 1.32 ERA), everything changes in October.
With all that in mind, I thought it would interesting to lay out each team's "playoff pitching staff" and examine which teams might be at an advantage once the cream of each staff rises to the top. Yesterday I covered the American League and today I'll do the National League.
St. Louis Cardinals | 89-44 | 528 Runs Allowed (T-1st in AL)
SP   Matt Morris
SP   Woody Williams
SP   Chris Carpenter
SP   Jason Marquis/Jeff Suppan
 
RP   Jason Isringhausen
RP   Julian Tavarez
RP   Steve Kline
RP   Ray King
RP   Cal Eldred
Prior to the season, I think a lot of people thought the Cardinals would be short on starting pitching. The fact that they aren't, and actually have enough quality starters to force them to put one in the bullpen come playoff time, is one of the biggest reasons for their surprising success this season. The Cardinals have actually scored slightly fewer runs per game than they did last season, but their pitching has improved from 11th in the league to tied for the best in the NL.
Going strictly by what they've done this season, Matt Morris would probably be the odd man out, with a 4.63 ERA on the year and a 5.36 ERA since the All-Star break (both worst among the five starters). However, considering his track record and past postseason success, I'd be shocked not to see Morris starting one of the first two playoff games. To a lesser extent, the same thing goes for Woody Williams, who has struggled at times this year but will almost certainly be counted on for key starts in October. St. Louis' best starter this year has actually been Chris Carpenter, who is 14-5 with a 3.54 ERA and sports a fantastic 139-to-37 strikeout-to-walk ratio in 166.2 innings.
In the bullpen, the Cardinals are deep and they're very good. In fact, St. Louis' relievers rank second in the National League with a 2.95 ERA, beyond only the Dodgers. They've got the stud closer in Jason Isringhausen, who is 39-for-44 in save chances and has held batters to a .190 batting average, along with Julian Tavarez and Cal Eldred setting up from the right side and Ray King and Steve Kline from the left side. There are better setup men, sure, but the Cardinals' pen is just about a perfect one for the postseason, particularly for Tony LaRussa.
Atlanta Braves | 78-54 | 545 Runs Allowed (4th in NL)
SP   Russ Ortiz
SP   Jaret Wright
SP   John Thomson
SP   Mike Hampton/Paul Byrd
 
RP   John Smoltz
RP   Chris Reitsma
RP   Antonio Alfonseca
RP   Juan Cruz
The fact that Jaret Wright will likely play a key role in Atlanta's playoff run tells you just about all you need to know about the greatness of Atlanta pitching coach Leo Mazzone. Not only are the Braves headed back to the postseason for the 13th straight time, Wright has amazingly been their best starting pitcher, going 14-6 with a 3.19 ERA in 27 starts, including 8-1 with a 2.55 ERA since the All-Star break. Prior to coming to Atlanta near the end of last season, Wright was 5-10 with a 9.22 ERA in 94.2 innings from 2001-2003. With the Braves, he's 15-6 with a 3.13 ERA in 167 innings.
In addition to Wright, the Braves will lean heavily on Russ Ortiz, who has put together a typical Russ Ortiz season (lots of walks, decent ERA, nice won-loss record), and some combination of John Thomson, Mike Hampton and Paul Byrd, none of whom have been great. Hampton has held lefties to a .657 OPS, while righties have knocked him around to the tune of an .826 OPS, so he might be best used out of the bullpen.
Any bullpen with John Smoltz in it is one that can do some damage in the postseason, but the Braves are a little thin in setup men, relying on Chris Reitsma, Antonio Alfonseca and Juan Cruz to bridge the gap between their starters and Smoltz. Those three middle men have been good this year, but Reitsma and Alfonseca are far from dominant, allowing opponents to bat .273 and .282 off them, respectively.
Los Angeles Dodgers | 78-55 | 528 Runs Allowed (T-1st in NL)
SP   Odalis Perez
SP   Jeff Weaver
SP   Jose Lima
SP   Brad Penny/Wilson Alvarez
 
RP   Eric Gagne
RP   Yhency Brazoban
RP   Duaner Sanchez
RP   Giovanni Carrara/Elmer Dessens
The Dodgers rank tied for first in the NL with just 528 runs allowed on the year, but I don't think their postseason pitching staff is nearly as strong as the regular-season numbers suggest. For one thing, aside from the big Canadian in their bullpen, they've had success because of depth and not dominance or front-line talent. For another, any team that is likely relying on Jose Lima to make key starts for them in October has to be downgraded a bit, even acknowledging how well Lima Time has pitched. This is a team that really needs Brad Penny to get healthy over the next few weeks.
Many people thought the Dodgers' area of weakness would become their middle relief once they traded Guillermo Mota to the Marlins and, while it looked that way for a little while as Darren Dreifort struggled in Mota's old role, the eighth inning is once again a strength for Los Angeles. Dreifort is out with a knee injury and Yhency Brazoban, a flame-throwing rookie who they got from the Yankees in the Jeff Weaver deal, is in his place. Brazoban is extremely inexperienced, but he's blown the competition away thus far, posting a 1.06 ERA and 17-to-3 strikeout-to-walk ratio in 17 innings.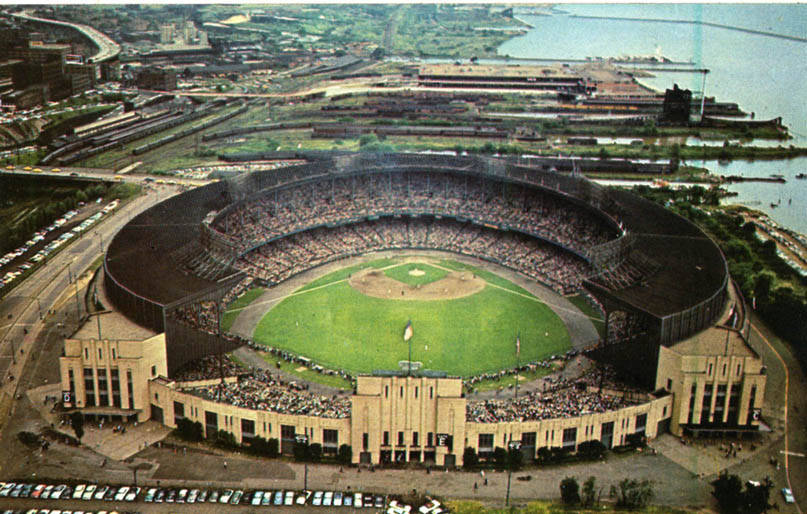 Chicago Cubs | 73-60 | 544 Runs Allowed (3rd in NL)
SP   Kerry Wood
SP   Carlos Zambrano
SP   Mark Prior
SP   Matt Clement/Greg Maddux
 
RP   Latroy Hawkins
RP   Kyle Farnsworth
RP   Mike Remlinger
RP   Kent Mercker
If they were completely healthy, I think the Cubs would have the strongest postseason pitching staff in baseball. They aren't, of course, with Joe Borowski out since early June, Kyle Farnsworth heading to the disabled list last week, and Mark Prior clearly not yet completely "right" since returning from his various injuries. As it stands now, the Cubs have some major question marks.
Prior was perhaps the best starting pitcher in the NL last year and went 2-1 with a 2.31 ERA in the playoffs, but he has struggled this year, going 4-4 with a 4.87 ERA in 16 starts. And it's not an issue of Prior starting off poorly and gradually rounding into shape, because he's 2-2 with a 5.56 ERA in nine starts since the All-Star break. His health and ability to begin pitching like he did last season is one of the biggest factors down the stretch and into October, not only for the Cubs, but for all of baseball.
In addition to Prior's issues, the Cubs also have some concerns in their bullpen. Even if Borowski returns, will he be effective? He had an 8.02 ERA in 21.1 innings before doing on the DL and has an 11.12 ERA in five rehab outings. In his absence, Latroy Hawkins has done a decent job closing games, but they've just recently lost their top setup man, Farnsworth, to an injury. The one thing the Cubs have on their side, assuming Prior gets on track, is that they could put either Matt Clement or Greg Maddux in their bullpen, which would help strengthen the injury-depleted unit.
San Francisco Giants | 73-63 | 676 Runs Allowed (13th in NL)
SP   Jason Schmidt
SP   Kirk Rueter
SP   Brett Tomko
SP   Noah Lowry/Jerome Williams
 
RP   Dustin Hermanson
RP   Matt Herges
RP   Jim Brower
RP   Scott Eyre/Jason Christiansen
The Giants have, without a doubt in my mind, the worst postseason pitching staff among contending teams, in either league. They have Jason Schmidt, perhaps the best starting pitcher in the NL and the only guy who saves them from being a complete disaster, but it gets extraordinarily thin after him.
Who do you go with in the second game of a series? Kirk Rueter and his 5.09 ERA? Brett Tomko and his 4.76 ERA? How about Noah Lowry, with a 4.17 ERA and nine career starts? Normally Jerome Williams would get the nod, but he has been out since the end of July with an elbow injury.
And you know the sad thing? San Francisco's starting rotation is actually the strong part of their pitching staff. The Giants' bullpen has a combined ERA of 4.69, which ranks 13th in the NL. Their closer, Dustin Hermanson, began the season as a starter, went 4-4 with a 4.59 ERA, was moved to the bullpen only after Matt Herges blew seven saves, and has converted eight of his 10 chances thus far.
San Diego Padres | 71-62 | 561 Runs Allowed (6th in NL)
SP   Jake Peavy
SP   Brian Lawrence
SP   David Wells
SP   Adam Eaton
 
RP   Trevor Hoffman
RP   Akinori Otsuka
RP   Scott Linebrink
RP   Blaine Neal
The Padres' pitching staff is not a great one, but it is well suited for the postseason. They have a large dropoff between their front four starters and their fifth starter, but won't be forced to go more than four-deep in October. And they have leaned heavily on their bullpen threesome of Trevor Hoffman, Akinori Otsuka and Scott Linebrink all year, rather than depend on depth. Those three have combined to throw 178.1 innings with a 2.22 ERA, along with a 185-to-51 strikeout-to-walk ratio.
The Padres also have a stud at the top of their rotation in Jake Peavy. The 23-year-old righty has had his season shortened by injuries, but he has come back from the DL on fire, going 6-0 with a 2.05 ERA since the All-Star break to improve to 11-3 with a 2.25 ERA on the year. And unlike some of San Diego's pitchers, Peavy has not padded his numbers at the pitcher's haven known as Petco Park, going 6-1 with a 2.17 ERA away from home. Behind Peavy, they'll count on David Wells, who is 10-3 with a 3.18 ERA in 113.1 career postseason innings, including 2-1 with a 2.31 ERA in five starts for the Yankees last October.
Houston Astros | 70-63 | 584 Runs Allowed (9th in NL)
SP   Roy Oswalt
SP   Roger Clemens
SP   Peter Munro
SP   Carlos Hernandez/Brandon Backe
 
RP   Brad Lidge
RP   Dan Miceli
RP   Chad Harville
Even more than the Cubs, the Astros' pitching staff has been ravaged by injuries. Rather than trotting out a potentially dominant front four of Roy Oswalt, Roger Clemens, Andy Pettitte and Wade Miller, they are now left with Oswalt, Clemens and some combination of Pete Munro, Carlos Hernandez and Brandon Backe, who just became a starting pitcher last month.
In the bullpen, they have a dominant closer in Brad Lidge, but thanks in part to trading away Octavio Dotel in the three-way trade that brought them Carlos Beltran, the rest of Houston's bullpen is incredibly thin. In fact, since they recently got rid of David Weathers, I'm not even sure what reliever to list as their fourth guy out of the bullpen, behind Lidge, Dan Miceli and Chad Harville. And really, Miceli and Harville haven't exactly been dominant.
As a unit, Houston's bullpen has a 4.27 ERA this year, which ranks 11th in the league. However, if you remove Dotel's performance with the team (3.12 ERA in 34.2 innings), the bullpen ERA rises to 4.37. And if you remove Dotel's numbers and Lidge's numbers, the rest of the pen checks in with a 4.95 ERA. In other words, their starters are hurting and, unless they can turn the game right over to Lidge every time, they could be in trouble.
Florida Marlins | 70-62 | 559 Runs Allowed (5th in NL)
SP   Josh Beckett
SP   Carl Pavano
SP   A.J. Burnett
SP   Dontrelle Willis
 
RP   Armando Benitez
RP   Guillermo Mota
RP   Billy Koch
The Marlins' pitching staff lacks some depth at the end of the rotation and bullpen, but they are very well built for October. Even with trading Brad Penny away to the Dodgers, they feature four capable starting pitchers, three of whom got considerable postseason experience last year. Josh Beckett (the World Series MVP), Carl Pavano, A.J. Burnett and Dontrelle Willis have combined to go 36-28 with a 3.68 ERA in 89 starts this year.
Florida's bullpen is not deep at all, but it is built around one of the best 1-2 punches in all of baseball, with Guillermo Mota setting up Armando Benitez. Those two have combined to go 11-6 with a 1.58 ERA and 42 saves, while striking out 132 batters in 142.1 innings. If the starters get in trouble early though, they could be counting on Billy Koch, which has rarely been good news for anyone outside of Minnesota.