My favorite part about writing fantasy articles is that I get a chance to examine players on several different levels. I get to look over guys that I have almost forgotten about. Nothing is more satisfying in this game we play than discovering diamonds in the rough, and there's no greater place to find these "diamonds in the rough" than in the category of post-hype sleeper.
We all have to be careful in handing the keys over to post-hype sleepers because, by definition, they hold an incredible amount of risk. There's always a definite chance for a post-hype sleeper to disappear and become a quadruple-A player or utility man with no serviceable quality to offer your team, and yes, Alex Gordon is on this list.
Alex Gordon: Gordon still wanders the grounds in Kansas City with a George Brett-shaped cloud hanging over his head. At one time, many, including myself, were heralding Gordon as the great hope for a desperate Royals franchise. He had all the offensive tools of a No. 1 overall pick and appeared to be a future star. He parlayed his collegiate success into a 2006 Double-A season that saw him smack 29 homers, steal 22 bases, and rake in a .325 batting average.
That's really where the fantasy hype machine began to billow out Rookie of the Year projections for the 2007 season. Heck, our own Hardball Times' writers touted him as the best rookie hitter in the game.
Instead, Ryan Braun fulfilled the prophecy meant for Gordon. Braun is being crowned the future of Major League Baseball, and Gordon is not really being "proclaimed" at all.
The main reason for Gordon's struggles in 2007 circled around his diminishing walk rate, his skyrocketing strikeout rate, and his vanishing power. Oftentimes in 2007-08, he looked overmatched at the plate, a shell of the 2005 Golden Spikes winner. Sure, he hit double-digit home runs and steals, but he always left us wanting more. Every year since 2006, some expert has jumped on the back of Gordon to explain this is the year he finally shows us what he's made of.
Now Gordon has made a new name for himself and carved out a new position in left field. Gone are the experts, gone are the expectations, and most of all, gone is the Royals' patience. With Mike Moustakas, Lorenzo Cain, and Eric Hosmer knocking on the major league door, the pressure is on for Gordon to succeed immediately.
I'm rooting for you, Alex. My faith in your talent is still there, and I know the stats you are amassing in meaningless spring training games truly lie within your skill set (spring stat line: .349 ave. / 3 HR/ 13 RBI in 43 AB).
Chris Davis: I don't think any player in all the years I have been playing fantasy baseball had as much hype around him as Davis did in 2009. He was on everybody's cheat sheet as a power monger with potential for a .300-plus average from the hot corner.
He is scarily similar to Mike Stanton for all you Stanton fans out there. He flashed incredible power in his cup of coffee in 2008 (17 HR in 295 AB), but people dismissed his 88/20 strikeout-to-walk ratio as an acceptable part of his prodigious power profile. They were wrong.
In 2009, Davis struck out 150 times in 391 AB. I don't even have to research any other players to know that was the highest K/AB ratio in the majors. He hit .238 but still bopped 23 home runs. The power is real, but the hype was proving to be premature.
Now it's 2011, and the Rangers have already pronounced Mitch Moreland their starting first baseman and Michael Young the designated hitter. Without a home, the trade rumors have begun to flutter about in the desert, and most believe Davis will be moved sometime during the season.
Is Davis a quadruple-A player? His 2010 stats suggest just that, but if given the right opportunity, 2011 could be the year Davis recognizes some of that potential (spring stats: .409 ave./ 4 HR/ 14 RBI and a better strikeout rate of 20%, which is good for him).
I think he should be a definite speculative add in AL-only leagues, and with a trade could actually bring loads of power to a fantasy team looking to use a bench spot on a sleeper. Just remember that you can't accumulate stats if you're not playing in the game.
Justin Smoak: Smoak and Davis are somewhat intertwined. As Davis' star was fading, the hype surrounding Smoak was really just beginning. Out of the University of South Carolina, Smoak was seen by many scouts as a future Gold Glover at first base. He was a switch-hitter that showed advanced patience and maturity.
Many scouts thought he was major league ready right out of college. While his glove appears more than capable, his bat has been lacking over his past two big league seasons. Without a playing time excuse, Smoak has had every chance in Texas and Seattle to show his patient, mature approach; however, the batting eye many had prognosticated about was missing in action. He's striking out too often and can find himself pressing way too much to generate power.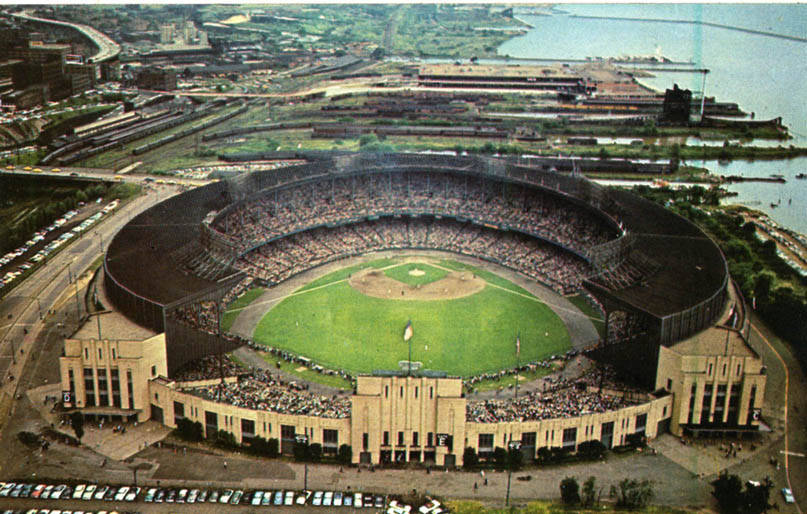 When it all comes together for Smoak, he is going to be a dangerously good baseball player. I still think there lies a .300-plus average hitter with 25-plus HR power. It might be time to invest in Brandon Belt over Smoak, but for those desperate enough, Smoak could be a serious contributor as soon as this year. For one buck, I would buy just about anything, and I'm buying Smoak—but only for a dollar.
Homer Bailey: Everyone knows Bailey. His name alone has drawn loads of attention around the game. About the time of the Alex Gordon love fest, Bailey saw his popularity peaking as well. Most baseball scouts were salivating over his mechanics and potential front-end-of-the-rotation skill set.
Armed with a dancing fastball that sits in the low 90s, Bailey had become a fantasy darling come draft day 2008. Too bad for his owners, he would struggle through the 2008 and 2009 seasons, plus the first part of 2010. With young guns like Travis Wood and Mike Leake, 2010 saw the Reds now in a position to give up hope on Bailey, but Dusty Baker wasn't ready yet.
Bailey rewarded that confidence with a 2010 mid-August recall that yielded a 3.55 ERA and a tremendous reversal in his walks. He gave us a glimpse of what he is capable of. Bailey seems to be realizing his potential as a 150-plus strikeout pitcher. In 2011, he seems to be set as either the fourth or fifth starter for the Reds and could be a game changer if he puts it all together and continues to control the strike zone.
Jeff Gross gave him a waiver wire shout out this past week. But the most interesting part for me is that I differ with Gross in that I don't see Headley as a double-digit home run/steals guy that hits .260-plus. I see him as a future .300-plus batting average guy with double-digit home run/steals potential.
That change in projection completely alters his value. After a hot spring that has seen him post a .433 batting average (in a very small sample size, of course), I'm beginning to wonder if it's time to start expecting that .300-plus average in 2011.