On June 5, the Tampa Bay Rays were 35-24 and just a half-game out of first place in the American League East. On Sept. 14, the Rays were 88-59, a game ahead of Boston in the division, and well on their way to their first postseason berth.
What do those dates mean?
They are, respectively, the dates that Tampa Bay added one No. 1 overall draft pick to its minor league system and subtracted another.
The Rays wound up winning 97 games and captured the division title. They dispatched the Chicago White Sox in the ALDS and are battling the Boston Red Sox for AL pennant. And how's this for a scary thought: This could be the least talented team they field for the next five or six years.
The Rays' talent-laden system might begin with top picks Tim Beckham (drafted on June 5) and David Price (made his ML debut on Sept. 14), but that's hardly where it ends. If you threw a dart at the team's organizational depth chart, there's a good chance you'd hit a name that has impact potential.
Close to the bigs
By the end of the season, the Rays Triple-A club, the Durham Bulls, boasted a rotation of Price, Jeff Niemann, Wade Davis, and Mitch Talbot. Price, Niemann, and Talbot were September roster additions to the big club, with Price staying on as an important piece of the playoff bullpen.
After Price, who by now almost all baseball fans are familiar with, Davis might be the best of that bunch. Tall and poised on the mound, Davis works quickly, attacking hitters a hard fastball and power curveball. He also throws a cut fastball and a changeup, though both offerings are inconsistent. After struggling some in Double-A Montgomery to begin the year, Davis reverted back to top prospect form at Durham: 55 strikeouts and just 39 hits in 53 innings, leading to an impressive 2.62 ERA. The one thing he did struggle with was walks, issuing over four free passes per nine innings, close to a full walk more than his career average. He won't be ready to join the Rays immediately in 2009, but with another strong showing at Durham, he'd be at the front of the line for a mid-season call-up.
Niemann, the No. 4 overall pick in the 2004 draft, was a part of Rice University's Big Three along with Phil Humber and Wade Townsend. Considered perhaps the most major league ready pitcher of that year's crop, Niemann battled injuries and inconsistency his first few pro seasons before finally putting it together this year with the Bulls.
With his 6-foot-9, 280 pound frame, Niemann's low-90s fastball can appear faster. He compliments it with several off-speed pitches, although his hard slider emerged as his go to breaking pitch. He posted a 3.59 ERA and struck out nearly a batter an inning in Durham. He'll likely never reach the ceiling scouts thought he had back in 2004, but he could be a more than serviceable back-of-the-rotation pitcher.
Talbot was acquired along with utilityman Ben Zobrist from the Houston Astros for Aubrey Huff back in 2006. He anchored the Biscuits pitching staff en route to the Southern League title that year, tossing two shutouts in the playoffs.
After a pedestrian year with the Bulls in 2007, Talbot bounced back big time. He struck out roughly four times as many batters as he walked on his way to winning 13 games. He doesn't boast the stuff of Davis or even Niemann, but he does possess the system's best changeup, which, combined with his plus control, makes him a good bullpen candidate. After two full seasons with Durham, Talbot is ready to make the jump up to the big leagues, provided the Rays can find a spot for him.
The Rays system is light on hitting prospects, at least compared to the pitching depth. But despite two straight less than stellar seasons, shortstop Reid Brignac is still one of the top prospects at his position. After his breakout .328/.384/.560 season in the Cal League in 2006, the left-handed hitting Brignac's seen his line diminish as he rose through the system. With Durham this season, he hit only .250 and got on base at a poor .299 clip before his season was cut short due to a broken wrist.
Still, Brignac is highly regarded thanks to his tools at the plate as well as his quality defense—he was a unanimous selection among International League managers as the league's top defensive shortstop. It's not out of the question that he could make the team out of spring training in 2009, but the men in charge might want to see more production at AAA before promoting him for good.
And those were just the guys at Triple-A in 2008.
On the horizon
Right-handed pitcher Jeremy Hellickson split the season between High-A and Double-A, and walked just 20 batters the entire season in over 150 innings. The control artist also struck out more than a batter an inning, though he was susceptible to the gopherball, coughing up 22 home runs on the year.
Lefty flamethtrower Jake McGee, whose fastball can touch 99 mph, would've rounded out the Durham rotation, but he hurt his elbow in June and underwent Tommy John surgery soon after. He'll miss most of the 2009 season, but if his velocity comes back, he could be assigned to the bullpen (where his average secondary pitches can be better masked) and put on the fast track to Tampa Bay.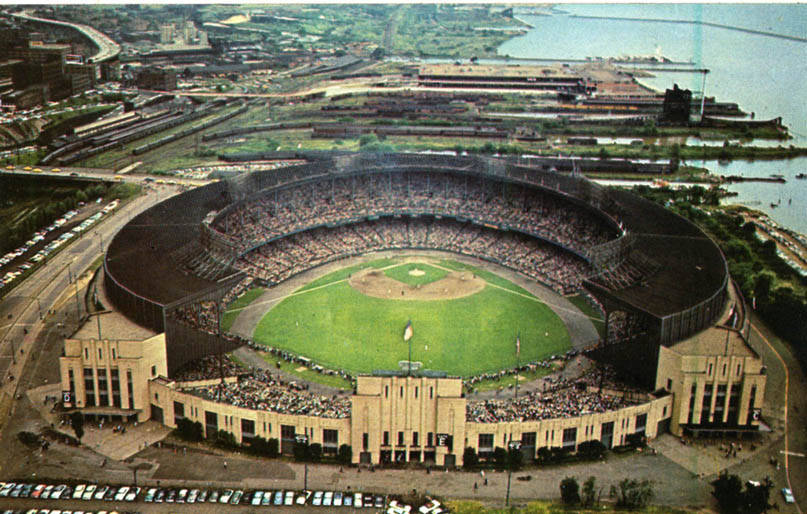 Another injured player, toolsy outfielder Desmond Jennings, might have emerged as the team's prospect if he was healthy. Instead, he got a late start to the season due to back problems, and an early end to it due to an injury to his non-throwing shoulder. In between, he played 24 games for the High-A Vero Beach Devil Rays and showed what he could do: Hit for power, steal bases, and draw walks (he drew 14 in those 24 games). Jennings will just be looking for an injury-free season in 2009 after health problems in 2007 and 2008.
Depth in numbers
But wait, there's more!
In the short-season leagues, the Rays weren't hurting for quality prospects. At Hudson Valley, their advanced short-season team, 2007 third rounder Nick Barnese struck out 84 in 66 innings, using mostly his fastball to eat up hitters. He shows good command of the heater, which has some serious sink to it: he allowed just one home run in 66 innings.
At rookie-level Princeton, all left-hander Matt Moore did was strike out nearly 13 batters per 9 innings and post a 1.66 ERA. Oh yeah, the Princeton Rays also had Tim Beckham, who, despite a pedestrian stat line, showed all 5 tools that made him the first pick in the 2008 draft. The Rays have shown a tendency to be conservative as far as promoting prospects, but Beckham could skip Hudson Valley(okay, he had 6 ABs there in 2008) and begin 2009 in full-season ball.
And this is just scratching the surface. There seems to be an endless supply of "depth" guys, players who are decent prospects, but aren't on the same tier as the top guys. The Rays drew upon this depth back in April when they dealt pitcher Josh Butler to Milwaukee for Gabe Gross, who wound up being a pretty important player for the Rays. They'll probably trade someone similar as the "player to be named" in the swap for reliever Chad Bradford.
The Rays have tons of flexibility now with their system. Everyone's looking for young pitching, and the Rays have plenty of it. The one hole it looks like they'll have, right field, could be filled by trading some of these prospects. Or, they could trade one of their back-end starters like Andy Sonnanstine or Edwin Jackson. Flexibility.
With the talent the Rays already have in the big leagues, and with the talent they have waiting in the wings, well, you ain't seen nothing yet.