Let us continue reimagining the 1987 draft with benefit of hindsight. Part 1 of our series provides an overview as well as picks 1 through 8. Part 2 covers picks 9 through 16. The current installment examines the next eight picks.
17. Toronto Blue Jays
Actual pick: Alex Sanchez, RHP, UCLA (Los Angeles, Calif.), -0.9 WAR
Revised pick: Darryl Kile, RHP, Chaffey College (Rancho Cucamonga, Calif.), 17.8 WAR (Actual: 30th round, Houston Astros)
Sanchez was the first of 10 Bruins selected in the draft. Like most of the others (except for 58th-round pick Jeff Conine), he enjoyed scant professional success, making just four appearances for Toronto in 1989.
Sanchez's career ERA checks in at 10.03, and among Blue Jays pitchers to work at least 10 innings, only Chad Gaudin has a lower ERA+ (35) than Sanchez (38). On the bright side, Hall-of-Fame members (Wade Boggs, Kirby Puckett) went 0-for-4 against him.
Sanchez kicked around the minors for most of the '90s, pitching primarily at Double- and Triple-A levels for a variety of organizations. After sitting out the 1996 and 1997 seasons, he attempted a comeback in the independent leagues the following year. At age 32, he went a combined 3-12 with a 5.62 ERA in the Western League and the Texas-Louisiana League before hanging up his spikes for good.
Meanwhile, 50 miles east of UCLA, a young pitcher went nearly undetected in the hamlet made famous by Jack Benny. Kile advanced more slowly than Sanchez and didn't establish himself as a force at the big-league level right away.
Through his first six seasons, Kile went 52-58 with a 4.12 ERA (91 ERA+). The best performance in this early part of his career came in 1993, when he went 15-8 with a 3.51 ERA (111 ERA+). Although Kile would have represented an upgrade over the likes of Todd Stottlemyre and Jack Morris at the back end of Toronto's rotation that year, the Jays won the World Series anyway, so apparently they didn't need the help.
Kile's best seasons came in 1997, 2000 and 2001. Toronto finished last in the American League East in '97, and it's unlikely that Kile would have made an appreciable difference. The Jays finished a distant third in '01, so he wouldn't have helped there either.
In 2000, though, Toronto finished just 4.5 games back of the first place Yankees. Replace Chris Carpenter (yes, that Chris Carpenter) and/or Roy Halladay (yes, that Roy Halladay) with Kile, and things get interesting:
Player       IP   ERA ERA+  WAR
Carpenter 175.1  6.26  81  -0.3
Halladay   67.2 10.64  48  -3.2
Kile      232.1  3.91 120   3.4
This would have been a good year for the Blue Jays to reach the postseason. The Yankees, despite their pedestrian 87-74 record, rolled through the A's, Mariners and Mets en route to the World Championship. With Kile in the rotation, the Blue Jays just might have done the same.
18. Cincinnati Reds
Actual pick: Jack Armstrong, RHP, U. of Oklahoma (Norman, Okla.), 0.7 WAR
Revised pick: Jeromy Burnitz, C, Conroe HS (Conroe, Texas), 17.6 WAR (Actual: 24th round, Milwaukee Brewers; did not sign)
Another polished college righthander, another bust. At least Armstrong won 40 big-league games and made the National League All-Star team in 1990. In fact, he started that year's game and worked 2 scoreless innings, retiring three current or future Hall-of-Famers (Rickey Henderson, Cal Ripken, Ken Griffey Jr.) in the process.
Armstrong's career effectively ended with his All-Star performance. After going 11-3 with a 2.28 ERA in the season's first half, he went 1-6 with a 5.96 ERA the rest of the way.
He made just one (admittedly important) postseason appearance, working three scoreless innings in relief of Danny Jackson, who departed early in Game 2 of the World Series. This proved to be Armstrong's last hurrah, as he went 22-46 with a 4.79 ERA (85 ERA+) from that point until his career ended in 1994.
While the Reds were busy sweeping the A's, Burnitz had just completed his first pro season as an outfielder in the Mets organization. After bouncing around a bit, Burnitz established himself as an everyday player—with the Brewers, amusingly enough—at age 28.
He enjoyed his finest seasons from 1997 to 2004, during which period he hit .255/.350/.498 (117 OPS+). Burnitz knocked 250 home runs over that stretch, same as Mike Piazza and more than the likes of Jim Edmonds, Larry Walker, and Frank Thomas.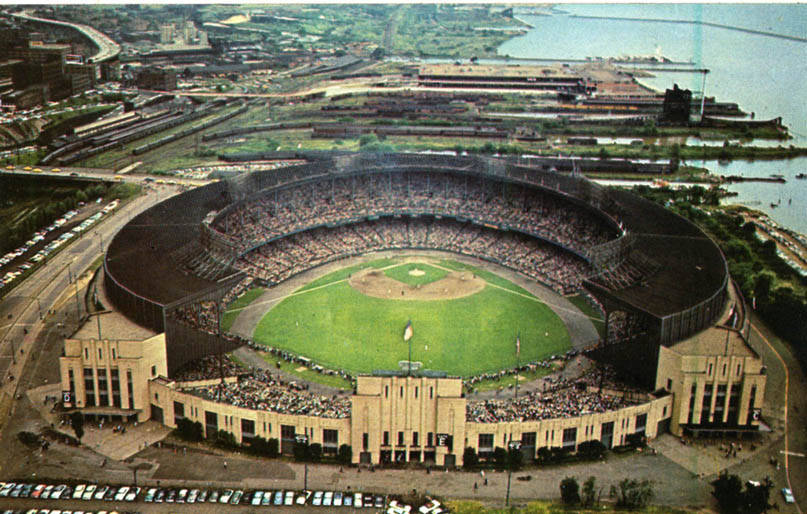 Burnitz's peak coincided with some lousy years in Cincinnati. He probably wouldn't have made much of a difference except in 1999, when the Reds went 96-67 and just missed the postseason. They finished 1.5 games back of Houston in the NL Central and 1 game back of the Mets in the Wild Card.
The Reds deployed Michael Tucker and Jeffrey Hammonds in right field that year. Neither was great, but they mostly got the job done. Burnitz might have pushed Cincinnati over the top; then again, maybe not:
Player    PA   BA  OBP  SLG OPS+ WAR
Tucker   340 .253 .338 .426  90  1.0
Hammonds 293 .279 .347 .523 114  2.4
Burnitz  580 .270 .402 .561 142  3.4
Still, even if the Reds had reached the postseason, it's doubtful they would have done much against the Braves, who marched to the World Series with little resistance. Besides, Armstrong did help lead the Reds to the promised land in 1990 and they haven't been back since. Even though Burnitz had the far greater career, Armstrong—who was the Ian Snell of his day—made his contribution when it mattered most.
19. Texas Rangers
Actual pick: Brian Bohanon, LHP, North Shore HS (Houston, Texas), 7.5 WAR
Revised pick: Brad Ausmus, C, Cheshire Academy HS (Cheshire, Conn.), 17.5 WAR (Actual: 48th round, New York Yankees)
If this doesn't give you an idea of how thin a particular draft can be, I don't know that anything will. Nineteen picks in and we are already debating the relative merits of two useful but relatively undistinguished players.
Bohanon never did much for the Rangers. After five lackluster seasons in Texas (11-13, 5.61 ERA, 74 ERA+), he bounced around and finally found himself as a pitcher in 1997, at age 28. From 1997 to 2000, Bohanon went 37-37 with a 4.54 ERA (113 ERA+)—nothing spectacular, but a nice supporting cast member. He faltered for the Rockies in 2001. After making a cameo in the Reds organization the following year, Bohanon retired at age 33.
As for Ausmus, he's another very late pick who ended up having a disproportionately successful career. His chief assets were defensive prowess (three Gold Gloves), good speed for a catcher (one of eight with 100 or more career stolen bases), durability (1970 games as of this writing), and the cut of his jib (anecdotal evidence only, as I've heard more than one woman confess they'd taken a fancy to Ausmus).
The Rangers had veterans Don Slaught and Geno Petralli behind the dish in '87. There was little hope for a long-term solution within the organization (Mike Stanley showed promise but came from the Mickey Tettleton school of catching; Ivan Rodriguez didn't sign until July 1988), so it would have made sense to draft a catcher (as they did with their second first-round pick, but I'm getting ahead of myself). And although it took Ausmus several years and movement through a few organizations to reach the big leagues, one wonders whether his presence in the Rangers system might have affected their decision to sign Rodriguez.
Not that you need a chart to know the difference between Ausmus and Rodriguez, but here are the top 10 seasons of each as measured by WAR:
    Ausmus  Rodriguez
1.    3.4      6.6
2.    3.2      6.3
3.    2.9      6.0
4.    2.2      5.6
5.    1.8      4.9
6.    1.6      4.8
7.    0.9      4.6
8.    0.7      4.0
9.    0.6      3.9
10.   0.6      3.4
Ausmus' best season (1999) is roughly equal to Rodriguez's 10th best (1995). Ausmus would have been more useful to the Rangers than Bohanon was, but the latter provided the significant advantage of not giving Texas the illusion of security at the catcher position, thus possibly influencing them to miss out on a Hall-of-Fame talent.
As we soon will see, the Rangers ended up taking a catcher in the first round anyway; this didn't keep them from pursuing Rodriguez, so maybe the theory is bunk… but isn't it interesting to consider such possibilities?
20. Detroit Tigers
Actual pick: Bill Henderson, C, Westminster Christian HS (Miami, Fla.), N/A
Revised pick: Robb Nen, RHP, Los Alamitos HS (Los Alamitos, Calif.), 16.6 WAR (Actual: 32nd round, Texas Rangers)
The Tigers received this pick as compensation from Philadelphia for losing Lance Parrish via free agency. Fittingly, they used it on a catcher—the first taken in the draft. Unfortunately, Henderson—whose high school would become famous a few years later thanks to Alex Rodriguez—never reached Double-A.
At the big-league level in '87, 23-year-old rookie Matt Nokes had taken over Parrish's job and hit 32 home runs. Nokes made the All-Star team that year and, despite some defensive shortcomings, appeared to be a fixture at the position. (In his 1988 Baseball Abstract, Bill James rated him the sixth best catcher in baseball, and second only to Milwaukee's B.J. Surhoff in the AL.)
Things didn't work out that way. Nokes parlayed his brilliant rookie campaign into a decent career, but he didn't provide the Tigers with a long-term solution at catcher. Neither did Henderson, who retired after hitting .252 with no power for Lakeland of the Florida State League. He was 20 years old.
Nen, the 831st player taken in the draft, outperformed all three of Texas' first-round picks. Actually, he outperformed the other 52 players picked by the Rangers that year combined.
He had a powerful right arm and equally powerful control issues. Used almost exclusively as a starter in the minors, Nen averaged six walks per nine innings in nearly 400 innings. On reaching the big leagues, he fared even worse, prompting the Rangers to ship him to Florida, where he caddied for Bryan Harvey, found home plate, and became one of his generation's elite closers.
What would Nen have meant to the Tigers? Surprisingly little. His glory years were from 1994 to 2002. Detroit's best winning percentage during that stretch was .488 in 1997 and again in 2000. Sure, he would have represented an improvement over the likes of Mike Henneman, Gregg Olson and Todd Jones, but not by as much as you might think.
In '97, Jones outpitched Nen, which leaves 2000. Best case, the Tigers could have finished with a .500 record that year if they'd had Nen (1.50 ERA, 286 ERA+) at the back end instead of Jones (3.52 ERA, 134 ERA+). As Matt Foley would say, "Well, la-dee-frickin'-da."
21. Detroit Tigers
Actual pick: Steve Pegues, OF, Pontotoc HS (Pontotoc, Miss.), -0.7 WAR
Revised pick: Dave Hollins, 3B, U. of South Carolina (Columbia, S.C.), 16.4 WAR (Actual: 6th round, San Diego Padres)
The Tigers squandered the second of their three first-round picks on Pegues, whose main claim to fame is that he collected more hits (68) in a single Arizona Fall League season than anyone else ever has. This was for Tucson in 1992, on the heels of a remarkably unproductive season in the Pacific Coast League. While playing for Las Vegas—whose home park, Cashman Field, is one of the most hitter-friendly in baseball—the 24-year-old Pegues hit .263/.281/.412. This was a team for whom guys like Jeff Gardner and Tom Lampkin could hit .300 with ease.
Pegues never played in Detroit. He eventually made it into 100 games for Cincinnati and Pittsburgh in 1994 and 1995. (The Pirates, it should be noted, had the NL's worst record in '95; Pegues' inclusion on their roster is less a compliment to his skills than an indictment of the Pittsburgh front office.)
Hollins, who in the real world was drafted by the Padres and then taken by the Phillies in the Rule 5 draft, blossomed in 1992, hitting .270/.369/.469 (137 OPS+) as the man who replaced Charlie Hayes. The Tigers won 75 games with Scott Livingstone at third base that year. With Hollins, maybe they win 78 or 79.
The bigger impact would have been on the '93 Phillies team that went to the World Series. Even though Hollins slipped a bit in his sophomore campaign (.273/.372/.442, 119 OPS+), he might have been enough better than, say, Kim Batiste to help push Philadelphia ahead of the troublesome (and soon-to-be-troubled) Montreal Expos.
Without Hollins, maybe the Phillies finish second (Montreal did win 94 games that year). Maybe the Expos reach the playoffs, beat the Braves, square off against Toronto in the first All-Canadian World Series, and resist Bud Selig's efforts to run the club out of Montreal.
Stranger things have happened. See, for example, Selig's successful efforts to run the Expos out of Montreal.
22. Houston Astros
Actual pick: Craig Biggio, C, Seton Hall U. (South Orange, N.J.), 66.2 WAR
Revised pick: Pete Harnisch, RHP, Fordham U. (New York, N.Y.), 15.5 WAR (Actual: 1st round, Baltimore Orioles)
The Astros take a huge hit here because in our alternate universe, Minnesota snags Biggio with the third pick overall. In reality, the Astros had to part with Glenn Davis to get Harnisch. Of course, they also got Steve Finley and Curt Schilling, so… one out of three ain't bad?
Houston enjoyed a terrific run from 1993 to 2006, finishing with a winning record in all but one (2000) of those seasons. The Astros reached the postseason on six separate occasions, including their first World Series appearance in 2005.
In 1997, Houston won the NL Central with an 84-78 record. The Astros benefited from the fact that no other team in their division won as many as 80 games. They then got trounced by Atlanta in the NLDS. It took terrific performances from Biggio (.309/.415/.501, 143 OPS+) and Kile (19-7, 2.57 ERA, 156 ERA+) to get them that far. Without Biggio and Kile (who is with Toronto in our current scenario), the Astros have no chance. Harnisch? He made 10 appearances in '97, going 1-2 with a 7.03 ERA (62 ERA+), so no help there.
The Astros repeated as division champs in 1998 and lost to San Diego in the NLDS. Biggio hit .325/.403/.503 (139 OPS+) that year. He didn't have a real backup at second base—Bill Spiers, who played 49 innings at the position, was the closest, but he was the regular third baseman. Besides, as we saw in the first installment of this series, Spiers' career is affected by our meddling; it's quite possible he never plays in Houston. The Astros probably would have had to go with someone like Russ Johnson at second base. If Biggio's Astros couldn't beat the Padres in '98, it's doubtful Johnson's could. Of course, San Diego would have been missing several key pieces as well, so who knows.
Things wouldn't have been much brighter in 1999, when the Astros won their third straight division title. Biggio had an off-year (.294/.386/.457, 113 OPS+), but the Astros wouldn't have won the division without him. Between Biggio's absence and the presence of Burnitz in Cincinnati, the Astros likely slip to second place in the NL Central. Fortunately, thanks to the Mets' pick at no. 24, Houston might reach the postseason as the Wild Card.
In 2001, the Astros won the division again (they finished with the same record at St. Louis) and Biggio again had a subpar season by his standards (.292/.382/.455, 110 OPS+). They got swept by the Braves in the NLDS. The Cardinals gave Arizona a better fight in their series, and maybe if the Astros make it as the Wild Card, they match up better with the Diamondbacks. Then again, the Wild Card race was crazy that year. It's possible that the absence of Biggio would have helped push the Giants, Cubs, or Phillies into the playoffs.
By his final two postseason runs, in 2004 and 2005, Biggio wasn't a serious contributor. He had a decent season in '05 (.264/.325/.468, 104 OPS+) and played well in the NLDS against Atlanta. The Astros beat Philadelphia for the Wild Card by a single game, so maybe they don't reach the dance without Biggio… some of these races were so tight, it's possible that even the most seemingly irrelevant variables could have altered the shape of history.
What is more surprising to me is that the Davis trade that never happened didn't make more of an impact. I guess if you want a bright side it's that Astros fans didn't have to watch the front office parlay Finley, Schilling and Ken Caminiti into Jason Grimsley and Derek Bell. Come to think of it, what is most surprising to me is that the Astros managed to have such a successful run despite turning two All-Stars and a likely Hall-of-Famer into something close to nothing.
23. Texas Rangers
Actual pick: Bill Haselman, C, UCLA (Los Angeles, Calif.), 2.2 WAR
Revised pick: Scott Brosius, 3B, Linfield College (McMinnville, Ore.), 14.5 WAR (Actual: 20th round, Oakland Athletics)
Taken six picks after Alex Sanchez, his battery mate at UCLA, Haselman spent parts of 13 seasons in a big-league uniform. He never played as many as 80 games in a season or had as many as 300 plate appearances, but he served as a capable backup to several years (playing behind the aforementioned Ivan Rodriguez and Brad Ausmus, among many others).
Haselman's best season came in 2000, when at age 34 he hit .275/.329/.461 (96 OPS+) for the Rangers. His career numbers bear strong resemblance to those of Yorvit Torrealba.
Brosius took a while to establish himself. After a breakthrough 1990 season at Double-A Huntsville (.296/.382/.501), he spent the next three years riding the Tacoma-to-Oakland shuttle. In 1994, when Tony LaRussa finally tired of running Craig Paquette out to third base every day, Brosius got his shot. Unfortunately, he didn't do much with it, hitting .238/.289/.417 (87 OPS+) as a 27-year-old.
The following season, Brosius rewarded the A's for their patience by hitting .262/.342/.452 (114 OPS+). Because Paquette inexplicably had reclaimed the third base job, Brosius settled into more of a utility role that year, seeing action at the hot corner, as well as at first base and all three outfield spots (and even a little at second base and shortstop).
Brosius enjoyed further success in 1996 and 1998, helping lead the Yankees to a World Series title in '98 (he was named MVP of the series). Interestingly, those two seasons coincide with two of the Rangers' best during that stretch. Brosius would have represented an upgrade over Dean Palmer at third base in '96, but it's doubtful that he would have been able to lift Texas past the Yankees in the ALDS that year.
In '98, the Rangers' lost again to the Yankees in the ALDS. Brosius went 4-for-10 with a homer in the three-game sweep. Texas had Todd Zeile at third base and although Brosius enjoyed a better series than Zeile (who went a respectable 3-for-9), his performance alone wouldn't have been enough to wake a somnambulant Rangers offense that hit .141/.177/.174 during the series and scored just one run.
In our scenario, Brosius ends up on the losing end of things, and someone else takes home the World Series MVP as the Yankees sweep past the Padres (or maybe a different team; recall that the Padres are now without Caminiti, Finley, and Andy Ashby—who was acquired in real life along with Ausmus as part of the 1993 Fire Sale).
24. New York Mets
Actual pick: Chris Donnels, 3B, Loyola Marymount U. (Los Angeles, Calif.), 0.2 WAR
Revised pick: Dan Wilson, C, Barrington HS (Barrington Hills, Ill.), 13.7 WAR (Actual: 26th round, New York Mets; did not sign)
The good news is, in real life the Mets stole Wilson late. The bad news is, they never signed him and he went to college, later becoming a first-round pick of the Reds.
Donnels spent parts of eight seasons in the big leagues. He hit .233/.319/.355 (82 OPS+) in roughly 900 career plate appearances. He was sort of the Jack Hannahan of his day. Donnels' biggest claim to fame is probably that he played alongside Ichiro Suzuki in Japan for a few years.
Donnels hit 45 homers on the other side of the Pacific, then returned to North America, where he hit a ridiculous .328/.440/.660 for Albuquerque in 2000 at age 34. That performance bought him a couple more years in a big-league uniform.
Still, he did almost nothing for the Mets. Donnels' two-year stint in New York saw him hit .195/.299/.224 (51 OPS+).
Returning to Wilson, would he have helped the Mets? They were pretty good in 1997 and 1998, but those were Atlanta's glory years, and it's doubtful that anyone would have been able to push the Mets into contention.
Besides, they had better options each of those years. Todd Hundley (.273/.394/.549, 148 OPS+) led the offense in '97, while Mike Piazza (.348/.417/.607, 167 OPS+) did the same a year later. Wilson hit .263/.319/.412 (91 OPS+) over those two seasons, so… no.
The Mets did reach the postseason in 1999 and 2000, making it all the way to the World Series in the latter. Would Wilson have helped? Well, considering Piazza was still there and couldn't push them over the top, I'm going to go out on a limb and say no.
In fact, in '99, with Wilson behind the plate instead of Piazza, I'm not sure the Mets even reach the playoffs. They finished a game ahead of Cincinnati for the Wild Card that year. Here's what the two catchers in question did:
Player  PA   BA  OBP  SLG OPS+ WAR
Piazza 593 .303 .361 .575 134  4.3
Wilson 457 .266 .315 .382  76  0.0
Remember that Burnitz now plays for the Reds in our universe, and he enjoyed a career year in '99. That, combined with Wilson instead of Piazza, is enough to keep the Mets on the sidelines in October.
The following year, New York won the Wild Card by a full six games. The downgrade from Piazza to Wilson probably wouldn't have kept them out of the postseason. However, Piazza was a one-man wrecking crew in the NLCS that year (7-for-17, 2 HR) and provided one of the few offensive sparks in the World Series (6-for-22, 2 HR).
Conclusion? Mets fans can breathe a collective sigh of relief that their team passed on Wilson and drafted Donnels instead, creating the void that Piazza would fill.
* * *
Next time, we'll wrap up by examining picks 25 through 32. Tyrone Kingwood, David Holdridge, and Bob Zupcic all get bumped from the first round…
References & Resources
Here is the revised draft so far:
No. Tm  Actual           Revised        Where taken
1.  Sea Ken Griffey Jr.  Griffey        1st round, Sea
2.  Pit Mark Merchant    Mike Mussina   11th round, Bal (DNS)
3.  Min Willie Banks     Craig Biggio   1st round, Hou
4.  ChN Mike Harkey      Kevin Appier   1st round, KC
5.  ChA Jack McDowell    Steve Finley   13th round, Bal
6.  Atl Derek Lilliquist Reggie Sanders 7th round, Cin
7.  Bal Chris Myers      Ray Lankford   3rd round, StL
8.  LA  Dan Opperman     Albert Belle   2nd round, Cle
9.  KC  Appier           Jeff Cirillo   37th round, ChN (DNS)
10. SD  Kevin Garner     Travis Fryman  1st round, Det
11. Oak Lee Tinsley      McDowell       1st round, ChA
12. Mtl Delino DeShields Jeff Conine    58th round, KC
13. Mil Bill Spiers      Scott Erickson 34th round, Hou (DNS)
14. StL Cris Carpenter   Bret Boone     28th round, Min (DNS)
15. Bal Brad DuVall      DeShields      1st round, Mtl
16. SF  Mike Remlinger   Mike Timlin    5th round, Tor
17. Tor Alex Sanchez     Darryl Kile    30th round, Hou
18. Cin Jack Armstrong   Jeromy Burnitz 24th round, Mil (DNS)
19. Tex Brian Bohanon    Brad Ausmus    48th round, NYA
20. Det Bill Henderson   Robb Nen       32nd round, Tex
21. Det Steve Pegues     Dave Hollins   6th round, SD
22. Hou Biggio           Pete Harnisch  1st round, Bal
23. Tex Bill Haselman    Scott Brosius  20th round, Oak
24. NYN Chris Donnels    Dan Wilson     26th round, NYN (DNS)
The Pirates, Twins, Orioles, Dodgers, and Tigers are benefiting most to this point, while the Astros have drawn the short end of the proverbial stick.