If we're judging it by sheer dollar amounts, the biggest scandal in baseball's history isn't the Black Sox scandal or performance enhancing drugs. Rather, it's the collusion engaged in by Major League Baseball owners from 1985 through 1987, as they colluded through sharing information about offers and even gentlemen's agreements not to sign free agents from other teams. The players brought three collusion cases against the owners in the 1980s, and in 1990, a joint settlement of those cases cost the owners a whopping $280 million.
The impacts of that collusion have lasted far beyond the settlement. Owner dissatisfaction with Fay Vincent's handling of the collusion case gave Bud Selig the support he needed to depose Vincent as commissioner, and residual player anger over collusion was a huge factor behind their willingness to strike in 1994.
Lesser known is a fourth collusion allegation brought against the owners surrounding the free agent markets in the offseason between the 2002 and 2003 campaigns. As part of the 2006 collective bargaining agreement, the owners agreed to pay "a lump-sum $12 million payment from money already earmarked for players," "to settle unfiled claims of collusive activity from those two offseasons along with many of the backed-up grievances that were pending." The settlement was made without an admission of guilt or fault from MLB.
The settlement money came from the competitive-balance tax (better known as the luxury tax) fund, according to then-VP for Labor Relations Rob Manfred. "It put us in position to go forward without a lot of old disputes hanging around," the current commissioner said. And indeed, baseball's labor landscape has been overwhelmingly peaceful in the decade since this settlement. But I think it's worth taking a closer look as the next CBA negotiations approach, particularly since the much-discussed decline in the player share of baseball-related revenue began after peaking in 2002 and 2003, as Nathaniel Grow has detailed at FanGraphs.
So what actually happened that winter? First, the late October deadline for teams to offer contracts to their free-agent eligible players came and went with the Texas Rangers declining to offer a deal to Ivan Rodriguez, the Atlanta Braves declining to offer a deal to Greg Maddux, and the New York Mets declining to offer a deal to third baseman Edgardo Alfonzo, among a litany of others. Then, on December 21, 2002, MLB clubs declined to offer arbitration to a whopping 46 eligible players, the players listed as "granted free agency" on Baseball-Reference's transaction listing here. These players included a few head-scratching cases, most notably Angels 1B/DH Brad Fullmer (132 wRC+, 2.5 fWAR for the World Series champions in 2002), Royals SP Jeff Suppan (8.5 WAR from 1999-2002, at least 200 IP each season), and Red Sox OF Brian Daubach (.266 average and 21 homers per season from 1999-2002).
All of this came after a significant amount of public comments from baseball owners and executives on the need for Major League Baseball to reduce its payrolls. The 2002 CBA increased the amount of money eligible for revenue sharing and instituted the luxury tax in the form we know it today. "I really believe we are beginning to see the results of it," Selig said for a Nov. 14, 2002 AP report, just a couple weeks after stars like Rodriguez and Maddux were given walking papers from their former teams. When asked about multiple teams—including the Rangers, Braves and Mets, among the clubs surprisingly releasing star players without so much as a contract offer—making public comments about reducing payroll, Selig added, "I'll be more excited about what I see than what I read. Until they've done it and I see it, I don't know that. Each club has to make its own decisions."
"He's been a remarkably consistent player," then-Red Sox GM Theo Epstein said of Daubach after declining to offer him a contract. "I never said Brian didn't fit into the team. It's just his salary, based in an arbitration setting, did not fit in our player projections." Angels GM Bill Stoneman didn't rule out re-signing Fullmer at a lower cost. "We're able to keep the core of this team together, and we're going to do that. It's really about how to best spend your money," Stoneman said, "There are some guys out there right now, the guys who were not tendered contracts today, they'll be out there tomorrow." After declining to offer arbitration to Charles Gipson, Desi Relaford and John Halama, Mariners general manager Pat Gillick told reporters, "While we appreciate the contributions of Charles, John and Desi, as we continue to assemble the 2003 Mariners it became obvious that to get the roster and payroll flexibility we needed, these decisions had to be made."
The best example comes from Minnesota, where a young arbitration eligible slugger named David Ortiz was released within a week of the arbitration deadline to make room for Rule 5 draft selection Jose Morban. The Twins had attempted to trade Ortiz at the Winter Meetings but couldn't find a taker. "I would've liked to have found a home for him," GM Terry Ryan said, "We exhausted every avenue, but in essence it turned out to be an Ortiz-for-Morban type of thing." Morban never played a game for the Twins and hit .141/.187/.225 in 77 plate appearances for Baltimore in 2003, his only MLB stint. Ortiz was slated to earn over $1 million in arbitration in 2003 — apparently too rich for the Twins' tastes even after a 20-homer season.
The effect on the market was apparent. Despite a career year and accruing another valuable year of service time, Ortiz only managed to earn $1.25 million on a one-year deal from Boston, when the Twins expected he would make at least $2 million in arbitration. Fullmer stayed with the Angels on a significant pay cut, down from $3.25 million to $1.0 million. Ugueth Urbina earned $6.7 million and saved 40 games for Boston in 2002 and made only $4.0 million in 2003. Roberto Hernandez saved 26 games for Kansas City (4.33 ERA, 0.7 WAR) and was rewarded with a 90 percent salary reduction, from $6 million to $600,000. The owners also cleaned up in salary arbitration cases, 5-to-2.
Is that enough to make a collusion case? There's no hard proof like a written agreement between the owners to flood the market with these players, nor is it a slam dunk that a judge would see this flooding as collusion to limit the market. But looking at the previous collusion cases, there was enough here to at least make Major League Baseball sweat. As Marc Edelman of Loyola of Los Angeles Entertainment Law Review wrote in a 2004 paper on the subject:
However, it is at least possible that a grievance arbitrator could find that an implicit agreement existed among MLB clubs to increase the supply of free agents during the 2002-03 off-season. In Collusion I, Arbitrator Roberts determined that an agreement violating baseball's collusion clause does not have to exist in writing. Similarly, in Collusion II Arbitrator Nicolau determined that a "common scheme for common benefit" is enough to establish collusion even without a writing or spoken evidence.
Just looking at the cases of Urbina, Fullmer, Hernandez, and Ortiz it seems apparent the market produced substantially less than it was expected to that winter—considering the arbitration market alone consisted of over 70 players, it seems that the $12 million paid out in the settlement is a significant underestimate. But this is likely the result of the difficulty the players would have in proving their case. The owners, understandably, were willing to pay a truly paltry amount—MLB brought in just under $4 billion in revenues in 2002, of which $12 million makes up 0.3 percent—to make this go away and ensure there wasn't a repeat of the escalation of the 1980s collusion cases and ensure they wouldn't have to admit to anything.
This past February, Ken Rosenthal of Fox Sports reported the players union was "concerned that club executives may be violating the collective-bargaining agreement by commenting publicly about their negotiating positions." We generally think of tweets from news breakers like Rosenthal about offers as harmless and part of the hot stove season, but public communication of these offers can heavily influence negotiating positions If people like Rosenthal or Jon Heyman or Chris Cotillo know these things, those in front offices probably have their ways of accessing that information too.
This was a significant piece of the 1980s collusion efforts—one of the allegations in the third collusion case of the 1980s was that by keeping an "Information Bank" of all contract offers, clubs were able to avoid getting into swiftly escalating bidding wars over players. And knowing how much teams value their young talent, it's hard to imagine teams would release so much of it into the free agent pool like they did in 2002 unless they knew this would be a league-wide strategy. We don't know if the owners' were truly engaged in sharing information—although Commissioner Manfred magnanimously stated, "We have a mutual interest in assuring there is no excessive commentary"—but given the history, it's obvious where their suspicions come from.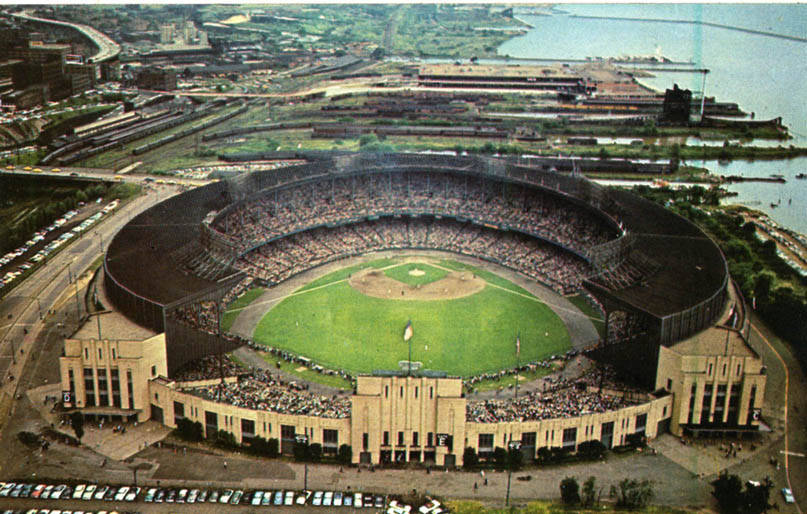 Major League Baseball Players Association head Tony Clark has already tried to downplay the idea that player share of revenue has declined, and if the rest of the union is in line with him, the 2016 CBA negotiations could be calm. But with player salaries quite clearly not rising as fast as television contracts and the rest of MLB's revenue, it would be surprising if there isn't some desire from the players to grab a bigger slice of the pie. It certainly doesn't help that Major League Baseball's owners have repeatedly run into allegations of collusion, the same crime that kickstarted the league's most incendiary period of labor relations in the 1980s and 1990s. The owners have had time to gain back the players' trust, but behavior like their shady actions in the 2002 free agent market may make it impossible for the union to believe their bosses actually respect their rights to a free market.
Jack Moore's work can be seen at VICE Sports and anywhere else you're willing to pay him to write. Buy his
e-book
.