Eli Grba wasn't much of a major league baseball player. In five seasons from 1959 through 1963, Grba started 75 games and appeared in 60 more as a reliever. He hurled 536.1 innings with a 4.48 ERA and 4.72 FIP and, according to FanGraphs, accrued 1.2 wins above replacement. Grba walked more batters (284) than he struck out (255), lost more games (33) than he won (28), and was done as a major leaguer by his 30th birthday.
Despite his unremarkable career, Grba owns a couple of firsts to his name. He was the first player selected in a major league expansion draft on Dec. 14, 1960, and in 1961 he became the first California Angel. Five months later, Grba started the franchise's first game, a 7-2 victory over the Orioles at Baltimore's Memorial Stadium. A couple of home runs from Ted Kluszewski helped stake Grba to an early 7-0 lead, and Grba held on to allow just one earned run on six hits and four walks over a complete-game effort with five strikeouts.
In contrast to the 1961 expansion draft, in which the original hapless Mets and Colt .45s squads filled their rosters, the 1960 draft for the new American League teams in southern California and Washington D.C. (who went on to become the Rangers after an unsuccessful decade in the nation's capital) contained a number of talented prospects and other young diamonds in the rough. Grba posted just a 4.74 ERA (77 ERA+) with the Yankees in 1959 and 1960, but he was a 26-year-old starting pitcher with major league experience and a strong minor league track record. In 42 games for the Yankees' Triple-A squad in 1959 and 1960, Grba posted a 2.37 ERA with 122 strikeouts against 51 walks in 156 innings.
He was solid for the Angels throughout their 1961 debut campaign. His 4.25 ERA in 211.2 innings was good enough for a 105 ERA+. But Grba slipped fast. His 4.54 ERA in 1962 was well worse than the league average (85 ERA+), and he lasted just 12 games into 1963 before the Angels jettisoned him to the minors. And that was that — Grba hung around Triple-A for a few more years before retiring at 32.
In 1976, Steve Daley wrote a piece for the Washington Star about his search for Grba, who 21 years earlier gave the young Daley his hat as a souvenir at a Corning (N.Y.) Red Sox minor league game. Grba, just 20 at the time, was Corning's ace — he would finish the season 17-6 with a 2.67 ERA. Daley wrote, "They were not a bad club, the Corning Red Sox, but Eli Grba was the main squeeze. Everyone in town knew that Ol' Eli would be 'going up' to the bigs someday."
Daley spins a sentimental yarn about one summer day at a Corning game when, at the concession stand, he found himself next to the star player Grba himself. Grba autographed Daley's program and then handed Daley his cap with a "Here ya go, kid" straight out of a Coca-Cola commercial.
All right, I'm prepared to acknowledge that it's a terribly hokey tale, your basic B-movie caper. The thing is, appreciating what Eli Grba, in full regalia, looked like to a 7-year-old baseball freak is something you understand completely or not at all.

I handled it with a maturity far beyond my years. When I got home that day — wearing Ol' Eli's cap, of course — I gouged 'Gil MacDougald' out of my $18 MacGregor mitt and boldly inked in the name 'Eli Grba.' I had met my first star, and so what you've got here, then, is your fundamental small-town-boy-finds-a-hero plot.
Corning was Yankees country, and when Grba made it to Yankee Stadium, Daley was ecstatic. The 1961 expansion draft separated Daley and Grba, and apparently it wasn't clear exactly why Grba had been sent westward — Daley wrote, "they unaccountably traded Grba to the California Angels."
Daley's attempts to reconnect with Grba were unsuccessful. "In fact, I made exactly 27 long distance calls trying to locate him." But Grba had seemingly dropped off the face of the earth.
In reality, Grba was unreachable for the same reason his career ended so quickly in Anaheim. As Chuck Johnson and Chuck Boyer wrote for the SABR Bio Project, Grba struggled with a drinking problem in the early 1960s, one bad enough that the Angels tried to trade him twice before demoting him to the minor leagues in 1963. From the SABR profile:
"I was drinking heavy and I didn't care about anything," Grba said, "My priorities were all gone. Bob Lemon saw me one day and said, "I've never seen a pitcher lose his stuff as fast as you did."

Grba bounced around from job to job and rehab center to rehab center until, in his words, he "hit the limit" on August 1, 1981. Living and working at a detox center in El Monte, California, he was sneaking back into his room at 2:30 A.M. when he lost his balance and fell to the floor. Realizing then how he had disappointed those closest to him – family, friends, and teammates –he decided right then that things had to change.
Grba has been sober ever since, and he returned to baseball in 1982 and worked in a number of coaching and scouting positions until retirement in 1997. He was in attendance at the Angels' 50th anniversary celebration in 2011 and threw out the ceremonial first pitch. "Baseball has been a secondary thought to me ever since I got sober," Grba told the Orange County Register, and understandably so. Still, he told SABR, "It's nice to be recognized as the first, nice to be remembered, and it's an honor."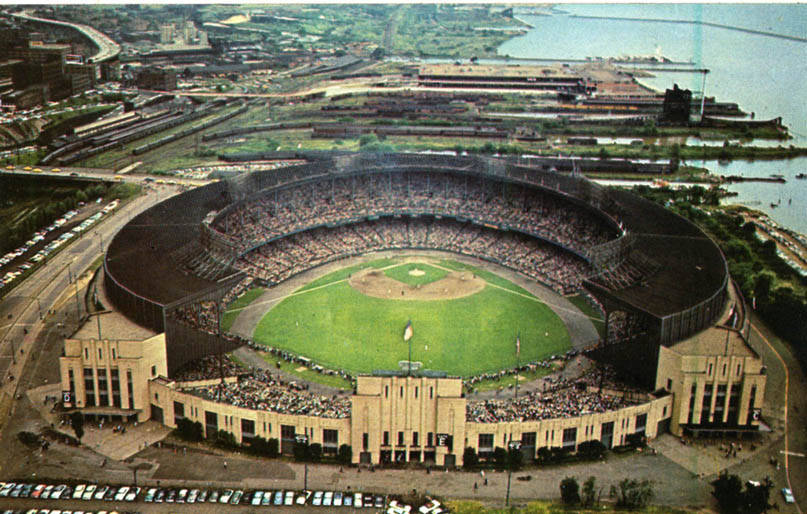 ***
Fred Haney was the general manager of those Angels, the man who signed off on selecting Grba and the other 30 players who stocked the original club. In 1962, as the Mets were hurtling towards the worst season in professional baseball history, the Angels were hanging around, atop the standings for a full seven days in July and a respectable 86-76 at season's end. "It was no freak," Haney told Jimmy Breslin for his book Can't Anybody Here Play This Game on the 1962 Mets. "This is a club which is going to be causing trouble for a long time."
Although the Angels didn't make the playoffs until 1979, the club was competitive in its first decade, compiling four winning seasons in the franchise's first 10 years. It wasn't the men like Grba at the top of the 1961 expansion draft who made it so much richer for the Angels than the next year's draft was for the Mets and Colt .45s. Rather, it was the kids who had been brought up for the protections of the 40-man roster — and thus wound up eligible for the expansion draft — who were the biggest coups for Haney's Angels.
Jim Fregosi hit .267/.384/.389 in his first professional season as an 18-year-old, a slick shortstop with a bat that showed potential. He was the 33rd overall pick of the expansion draft and the 17th player selected by the Angels. His performance in spring training of 1962 won the club over.
"How ya gonna keep him down on the farm when he wins ball games for you — especially when he's 19 years old and powders 380-foot home runs? You're not," concedes Los Angeles Angels' manager Bill Rigney."
Fregosi had just clubbed a three-run, inside-the-park home run to break a 2-2 tie in a March spring training game to raise his spring average to .417. The middle infield had been a huge hole for the inaugural Angels, as 30-year-old shortstop Joe Koppe, 29-year-old second baseman Ken Aspromonte and 34-year-old third baseman Eddie Yost all posted OPS marks under .700. Fregosi was going to head north with the Angels as their starting shortstop if he showed any life whatsoever. When he set the Grapefruit League ablaze, there was no looking back.
The 20-year-old Fregosi played just 58 games in 1962 but hit .291 with a .761 OPS (108 OPS+). His home run stroke developed at age 22 when he hit 18 home runs and reached his first of six All-Star games. Fregosi finished his 11-year Angels tenure with 115 home runs and a .268/.340/.403 line; he also took home the 1967 Gold Glove and remained primarily a shortstop through 1971, his age-29 season.
The 17th player selected by the New York Mets was a 27-year-old relief pitcher named Sherman Jones. Jones had just finished a mediocre season with the Cincinnati Reds, as he recorded a 4.42 ERA in 55 innings with a 1.2 K/BB. He swiftly proved awful for the 1962 Mets, serving up 31 hits with just 11 strikeouts in 23 1/3 innings — good for a 7.71 ERA — and was promptly out of the majors.
Players like Fregosi — Buck Rodgers, Dean Chance and Aspromonte all had long Angels careers out of the middle of that expansion draft — were the jewels of that expansion draft and the players that kept the Angels afloat in the 1960s.
***
Ken's brother Bob Aspromonte also was an expansion draft choice, one year later by the Colt. 45s from the Los Angeles Dodgers, the only pair of brothers to be selected in the expansion drafts. It was an unfortunate move for Bob, who would watch the Dodgers claim three National League pennants and two World Series by the time his Houston career was over in 1968.
Of the 45 expansion draft players to play for the teams that drafted them, Aspromonte's six-year tenure was the longest. He played 1,007 games for Houston, first as a Colt .45 and then as an Astro, and hit .258/.313/.345 (91 OPS+). He spent his age-24 through age-30 seasons in Houston and didn't make an All-Star game or win an MVP vote. He never hit more than 12 home runs nor stole more than six bases.
Although he missed out on championships in Los Angeles, Houston's decision to draft Aspromonte almost certainly extended his career. He played only 47 games for the Dodgers in 1961 as he was squarely behind a number of veterans on a Los Angeles team that finished in second place. "I was a victim of circumstances last season," Aspromonte told UPI in 1961 following the expansion draft. "Walter Alston had no other choice except to play his experienced hands while shooting for the pennant." Aspromonte also hit a meager .241/.290/.293 in his limited at-bats, making his slim chance of cracking the lineup even slimmer.
Aspromonte embraced the opportunity. "This expansion is a great thing for myself and a lot of other ballplayers," Aspromonte said. "It was hard to crack the line-up with established players like Daryl Spencer, Charlie Neal, Junior Gilliam and Maury Wills."
On Dec. 5, 1968, Aspromonte was dealt to the Atlanta Braves in exchange for Orlando "Marty" Martinez, whom the AP described as "a versatile utility man who has been a catcher, shortstop, third baseman and second baseman." By then, the only expansion draftee still playing for the franchise was the Mets' Al Jackson, but he spent two years as a St. Louis Cardinal between stints.
Aspromonte played part time for the Braves for two years and the Mets for another before calling it quits after the 1971 season. He finished with 1.1 WAR in 1,324 games and 4,799 plate appearances — for all but a few rounding errors, a replacement player. As Aspromonte said, a great many players enjoyed the opportunities offered by the 100 major league roster spots opened by the expansion of the early 1960s, but perhaps none more than Aspromonte himself.
Jack Moore's work can be seen at VICE Sports and anywhere else you're willing to pay him to write. Buy his
e-book
.