I recently discovered an incredible tool for collecting data from the history of the MLB amateur draft. It's operated by The Baseball Gauge, and it includes tons of very specific data from each year of the draft (1965 to present). The data base breaks out drafted players who reach the majors by whether or not they signed with the drafting organization, their career contributions using bWAR, their contributions to the drafting organization using bWAR, and how their bWAR was amassed via offense, pitching, and defense. I combined these data to see how individual teams performed in the draft and, more importantly, combined the numbers with available scouting directors listed in the always handy Baseball America executive data base. I wanted to see how specific scouting directors had performed.
I have no pretense that this gauges the entire contribution of the people who head up scouting departments. General managers have some culpability as the captains of the ship, player development teams have to foster the talent that's drafted to ensure that it arrives at the major league level ready to contribute, and even the best scouting director couldn't do the job without a team of savvy scouts identifying hidden gems nationwide. For purposes of this article and the overall value of their performance, think of the scouting director as the most obvious totem animal for their organization's ability to amass future major leaguers.
It's also worth pointing out that, as comprehensive as the executive data base is, there are some holes. Some teams simply didn't have a formal scouting director for various years. I found other resources (news articles, other sections of the BA site) identifying the responsible party in some cases, but most missing cases remain a mystery. Approximately 30 percent of all draft products since 1965, representing 42 percent of all bWAR in the sample, can't be assigned to specific scouting directors. Most of the missing data is from the early years of the draft. With the exception of two teams for one year each, all scouting directors since 1996 are available.
With those caveats aside, let's dig in on the data. I've broken it out by success at identifying talent and high-end talent, successfully signing that talent, best individual drafts, and which scouting directors identify specific types of talent (hitting, defense, pitching) better than others. All of this is given a league and year-relative context.
Identifying Talent
First and foremost, the draft is about identifying amateur baseball players who have the talent to contribute at the major league level. In particular, it's about collecting talent that can contribute at the highest level. Or put another way, it's about collecting future roster-fillers, but it's also about collecting future stars and roster anchors. With that in mind, let's look at which scouting directors have been most successful at drafting future major leaguers (their average number of major leaguers drafted per year) and how much bWAR those players provided in their career once they arrived. This chart does not differentiate players signed by the drafting organization from players unsigned by the drafting organization.
This chart also peels out all scouting directors with three or fewer years of running the amateur draft, as less career data leaves room for random variation or heavy influence by drafting a single superstar. Moreover, the WAR data is presented as WAR+/– how a scouting director's draftees performed relative to other draftees in the same draft pool over the course of their careers. Finally, certain outliers in the various quadrants are identified.
The first name that leaps off the page in the full data set is Bill Lajoie, whose draftees were collectively over 2.5 times more valuable than league average (258.9 bWAR+). Drafting Lou Whitaker, Alan Trammell, Jack Morris, Lance Parrish, Kirk Gibson and an unsigned Ozzie Smith over a five-year span will do that for you. Joe McIlvaine's draftees weren't quite as valuable as Lajoie's (234 bWAR+) but he produced more per year (5.8 to Lajoie's 4.2). His highlights include Lenny Dykstra, Dwight Gooden, Dave Magadan, Rick Aguilera and Gregg Jefferies, along with unsigned assets Roger Clemens, Rafael Palmeiro, and Matt Williams. And Logan White's 2002–2014 run with the Dodgers places him third on the bWAR+ list (184.9, with 4.6 players per draft), behind only Lajoie and McIlvaine. White's list of draftees begins with Clayton Kershaw and also includes Russell Martin, Chad Billingsley, Matt Kemp, Jonathan Broxton,and the drafted-but-unsigned David Price, Paul Goldschmidt and Mark Melancon.
Current and recent general managers to appear high on either the bWAR+ or the players produced list include Mike Rizzo, Brian Sabean (150.9 bWAR+, 6.7 players per draft), Terry Ryan (151, 6.8) and Jeff Luhnow (99.6 bWAR+ but a whopping 8.1 players per draft). Future GM prospects would include the Cubs' Jason McLeod (157.8, 7.2) and Jaron Madison (142.2, 4.6), the Mariners' Tom Allison (152.8, 8 from 2007–2010 in Arizona), and the Nats' Kris Kline (164.3, 3.75, though heavily aided by Bryce Harper).
Lonnie Goldberg's name appears as an outlier on the graph, with low bWAR+ and players-per-year totals. However, it's worth noting that Goldberg's work has been amassed since 2011, and many of his draftees have plenty of time to reach and contribute at the major league level. He may also continue to reside in that quadrant as the 2011-2016 draftees make their way up the chain, but it felt a little unfair to single him out given that his recent drafts haven't fully taken shape. Jax Robertson, on the other hand, had a very rough run from 1988 to 1991 as the scouting director in Detroit. That story is complete and he did not fare well. Similarly, Bob Quinn Sr. is rightly marked with a low bWAR+ (45.3, 2.27 players) in Cleveland from 1973 to 1983, as is Ed Katalina as Bill LaJoie's predecessor in Detroit from 1965 to 1973 (25.3 bWAR+, 3.3 players per year).
The top 10 careers by bWAR+, scouting directors with four or more years in the role:
Bill Lajoie – 258.9
Joe McIlvaine – 234.4
Logan White – 184.9
Mickey White – 172.4
Kris Kline – 164.3
Mike Rizzo – 159.1
Jason McLeod – 157.8
Roger Jongewaard – 154.5
Tom Allison – 152.8
Mel Didier – 152.2
And the top 10 by players per year:
Jeff Luhnow  – 8.14
Tom Allison – 8.00
Jason McLeod – 7.20
Bill Gayton – 7.11
Terry Ryan – 6.80
Brian Sabean – 6.71
Dick Bogard – 6.40
Matt Nerland – 6.38
Gary Hughes – 6.30
Bob Engle – 6.20
Unsigned Talent
Identifying talent is obviously a major function of the scouting director's role. But it's also important to identify and draft players who are more likely to sign. After all, simply collecting talent doesn't help the major league club if the talent never makes it into the organization's system. Once again using our four-year caveat (scouting directors with four years or more on the job), who has left the most talent (by bWAR) unsigned? And who has performed best at signing the right draftees and leaving the lesser talented draftees unsigned?
The list of scouting directors with the highest percentage of future major league players signed is peppered with directors whose work is limited to recent years (the Nats' Kline, the Royals' Lonnie Goldberg, the Rangers' Kip Fagg and the Padres/Cubs' Jaron Madison all reside at 95 percent or higher). It's a little unfair to directors whose resumes are more complete, as more recent directors will eventually have more unsigned draftees land at the big league level, pushing their signed percentage down. To balance this out, let's exclude scouting directors who weren't in their current position prior to 2009. Looking at percentage of future major leaguers signed (out of all future major leaguers drafted by the scouting director), here is our top 10:
Neil Mahoney – 93.94%
Jim Hendry – 93.75%
Jeff Luhnow – 91.94%
Al Goldis – 91.43%
Grady Fuson – 90.00%
Mike Arbuckle – 89.13%
Sandy Johnson – 89.13%
Bob Engle – 88.57%
Pat Daugherty – 87.76%
Gary Hughes – 87.50%
Neil Mahoney is the kind of unknown baseball executive I had hoped this project would bring into the spotlight. As the scouting director in Boston from 1965 to 1973, he snagged Jim Rice, Dwight Evans, Fred Lynn, Bill Lee, Amos Otis, Cecil Cooper and Ben Oglivie. Not only did he build the backbone of some very good 1970s Red Sox squads, but he identified a lot of juice that eventually powered the Royals and Brewers. And with a 93.94 percent success rate, he wasn't leaving many major league  players on the table among his draftees. The exploits of Luhnow in St. Louis, Grady Fuson in Oakland and Texas and Mike Arbuckle in Philadelphia in the 1990s are fairly well known. Their presence on this list at least implies that part of their formula for success was drafting highly signable players.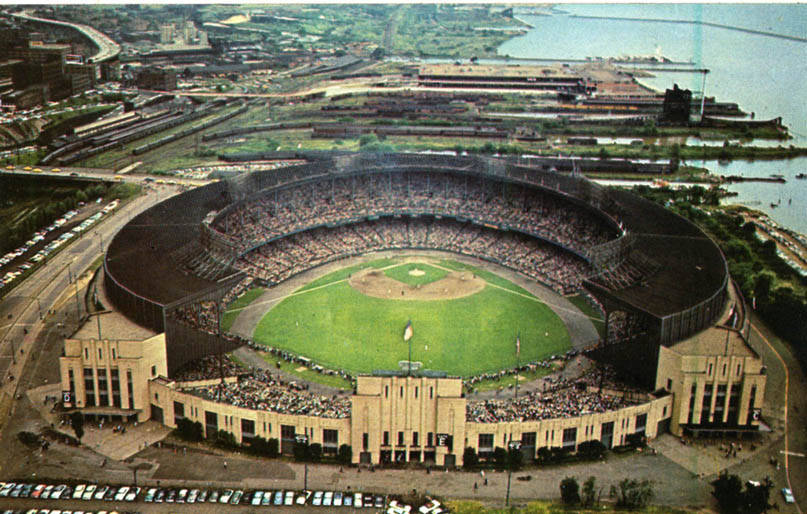 Pat Daugherty is another scouting director who perhaps hasn't gotten his due. Guiding the Rockies' drafts from 1992 to 1999, he drafted and signed future major leaguers Matt Holliday, Todd Helton, Juan Pierre, John Thomson, Aaron Cook and Jake Westbrook, among others. There have been better bounties collected but that's still very reputable work with an 87.76 percent sign rate.
Bob Engle crashes the list with only five years on the job in Toronto in the early '90s (1991–1995), but his half-decade was phenomenal. In his tenure, he selected and signed Chris Carpenter, Roy Halladay (the thrilling 2011 NLDS Game Five thanks you, Mr. Engle), Shawn Green and Shannon Stewart.
Now, let's  look at the percentage of signed WAR from future major leaguers vs. unsigned WAR from future major leaguers. Once again, this list excludes scouting directors who weren't in their current position prior to 2009. This eliminates Tom McNamara (who has done a good job in Seattle), Ray Montgomery in Arizona, Kline, Goldberg and Jaron Madison.
Larry Doughty – 100.76%
Rudy Terrasas – 99.63%
Jeff Luhnow – 99.36%
Harding Peterson – 99.23%
Chris Buckley – 99.20%
Neil Mahoney – 99.14%
Jim Hendry – 98.92%
Tom Allison – 98.78%
Deric Ladnier – 98.01%
Jeff Scott – 97.58%
How did Larry Doughty's WAR signed percentage exceed 100, you may ask? Only five of his unsigned players ever reached the majors, and their net WAR was negative. The best of his unsigned major league draftees was Paul Miller, landing at 0.2 career WAR.
We see Luhnow, Mahoney and Hendry repeating on this list, which means that they signed a high volume of their draftees, and the ones they passed over were not major big league contributors. Rudy Terrasas built a chunk of the core for last year's pennant-winning Mets, selecting Matt Harvey, Jacob deGrom, Steven Matz and Daniel Murphy in his tenure from 2006–2010.
Chris Buckley's work in Toronto (2001–2003) and Cincinnati (2006 to present) has lacked superstar talent but he hasn't left much on the table unsigned. Harding Peterson is best known for his work in Pittsburgh (1969–1976), where he drafted Dave Parker, John Candelaria, Willie Randolph, Ed Whitson and Rick Honeycutt. Ladnier was the architect of the Royals' drafting efforts in the years that would build their recent run of success (2001–2008), plus Arizona's 2015 selection of Dansby Swanson. Jeff Scott ran the Indians' drafts from 1986 to 1988, contributing Albert Belle, Charles Nagy, and Greg Swindell. His one year as the director in Detroit (1994) included Dave Roberts and Bubba Trammell.
Finally, let's see the raw WAR for unsigned talent. Which scouting directors have left the most future major league value on the table? Here are the bottom 10:
Joe McIlvaine – 286.7
Paul Snyder – 223.5
Roland Johnson – 208.5
George Silvey – 184.7
Joe Bowen – 174.4
Walter Shannon – 173.7
Terry Reynolds – 170.7
Al Campanis – 156.9
Roland Hemond – 137.7
Jack Schwarz – 131.4
The list is obviously dominated by directors whose work was identifiable going the furthest back, as their draftees' careers are all complete. It's also dominated by directors whose careers lasted the longest. Snyder was on the job for 13 years, Silvey and Shannon for 12, Campanis for eight, Terry Reynolds for 10, and Schwarz for a whopping 17. While Campanis and Snyder missed out on a lot of talent, they also both racked up huge totals from the draftees that they did sign. Snyder's work in Atlanta is well known, and Campanis built the 1970s Dodgers' run.
Where it gets painful is for the directors whose tenure was much shorter. Roland Hemond and Joe McIlvaine were on the job for just five years. And while McIlvaine held his own with WAR from his signees (the '80s Mets were a scouting juggernaut), they amazingly could have been even better had they successfully signed  Roger Clemens, Rafael Palmeiro, Matt Williams and John Wetteland. Hemond's success rate, on the other hand, was dreadful. He only signed 29.57 percent of the available WAR that he drafted with the Angels from 1965 to 1970. Terry Reynolds also fared poorly with the Dodgers in the 1990s and the Reds in the early 2000s.
McIlvaine's successor with the Mets, Roland Johnson (1986–1992), also appears on the list of 10 largest amounts of WAR left on the table. He's there because of unsigned draftees John Olerud, Mark Grudzielanek, Darin Erstad, Rick Helling, Scott Erickson and Darrin Dreifort, among others. The combination of McIlvaine's run and Johnson's spans 12 drafts and possibly implies a certain level of willfulness to the strategy — draft as much talent as you can, regardless of  signability. Add it all up and the Mets drafted 495.2 future bWAR from 1981 to 1992 but couldn't sign the players. If you're a Mets fan, I'm sorry I just ruined your day.
Best Careers, Talent Signed
Now let's combine the first two sections and see which scouting directors excelled the most at drafting and signing talent, and seeing that talent produce at the highest levels for their own organizations. Or put another way, this graph is the same as the graph from the Identifying Talent section, but with unsigned players stripped out. As with the other graph, this will exclude all scouting directors with three or fewer years  in the role. And it should give us an idea of how much signing talent impacts overall performance.
Yet again, Lajoie's name leaps to the top. He didn't have as many players reach the majors compared to some of his peers (his 4.2 players per draft is below the average from the sample of 4.7), but his successes were absolute monsters once they arrived. It's easy to see why Lajoie is viewed as one of the godfathers of scouting. The data don't even take into account Lajoie's role in Boston early in the Theo Epstein years, Lajoie's presence in the 1990s Braves front office, or his advisory role in Pittsburgh during the formative years of their recent run of success. Everywhere Lajoie went, success and talent followed, even if he wasn't always formally titled as scouting director.
Dick Wiencik, one of the architects of the late '80s A's dynasty, stands out (197.93 bWAR+, 4.75 players) for the first time in the data. While his overall talent drafted was solid (141.8 bWAR+), he receives a boost from the way his signed players performed relative to his unsigned players. Wiencik's 1981–1984 haul included Mark McGwire, José Canseco, Terry Steinbach, Mike Gallego and even Mickey Tettleton. That's not a bad four years of work.
Roger Jongewaard finally receives a hero spot for his work in Seattle from 1986 to 1997 (166.3 bWAR+, 5.67 players). That window just happens to be when the M's drafted Ken Griffey Jr., Alex Rodriguez, Tino Martinez, Jason Varitek, Derek Lowe, Mike Hampton and Bret Boone. In all, 11 of Jongewaard's draft picks went on to rack up 15 bWAR or higher in their careers and two of them produced at Hall of Fame levels. Most impressive about Jongewaard's run is that it was spread over 12 years. Of the 20 highest bWAR+ among scouting directors, Jongewaard is the only one with more than 10 years at the helm.
Similarly, Art Stewart's numbers were amassed over 13 years at the helm in Kansas City (1985–1997). And while his bWAR+ keeps him out of the top 20 (122.5, good for a somewhat pedestrian 41st overall), his average number of players per draft stands out. Only six scouting directors in the sample surpassed Stewart's 6.08 players per year while also surpassing his an average bWAR+. Moreover, of the six that did better than Stewart, three of them (Luhnow, Terry Ryan, Sabean) went on to general manager jobs. Of the other three that fared better than Stewart, one of them (McLeod) is on the short list of future GMs and the other two (Bob Engle, Tom Allison) have both consistenly fared well in this exercise.
Mickey White is an interesting case. His six years as a scouting director includes three years in Cleveland (1991 to 1993) and three years in Pittsburgh (1999 to 2001). In those six years, he drafted and signed big boppers like Manny Ramirez, Jose Bautista and Richie Sexson, then augmented his drafts with contributors like Paul Byrd, Steve Kline, Rajai Davis, Zach Duke, Chris Young (the pitcher) and Nate McLouth. For good measure, he has Stephen Drew and Jeremy Guthrie in his unsigned ledger, so he was good at identifying talent whether  signed or not. He flies under the radar, but White's six years net a 181.9 bWAR+, good for fourth overall (and just a tick behind No. 3, Tom Allison).
The other White, Logan, slips a bit from the drafted-only version of this graph, primarily because he missed out on so much unsigned talent in the draft. Still, his overall work for signed players is very respectable (152.7 bWAR+, 4.6 players). The same is true of Joe McIlvaine, whose bWAR+ for all draftees was an incredible 234.4. Strip out the unsigned players and McIlvaine's bWAR+ collapses to 136.9. That's still a very good figure, but he falls from 2nd best to 21st overall.
The top 10 careers by bWAR+, signed players only, scouting directors with four or more years in the role:
Bill Lajoie – 273.83
Dick Wiencek – 197.93
Tom Allison – 182.20
Mickey White – 181.92
Kris Kline – 179.31
Neil Mahoney – 174.93
Bob Engle – 174.11
Mike Arbuckle – 172.78
Roger Jongewaard – 166.34
R.J. Harrison – 161.88
And the top 10 by players per year:
Jeff Luhnow – 8.14
Tom Allison – 8.00
Jason McLeod – 7.20
Bill Gayton – 7.11
Terry Ryan – 6.80
Brian Sabean – 6.71
Dick Bogard – 6.40
Matt Nerland – 6.38
Gary Hughes – 6.30
Bob Engle – 6.20
References & Resources
Seamheads/The Baseball Gauge
Baseball-Reference
Baseball America