Brandon Finnegan, who has introduced himself to baseball fans during the Royals' postseason run, was the first player from the 2014 draft class to make to the majors. He was in the big leagues less than three months after being drafted, which rarely happens — players usually don't get called up until at least the year after they're drafted. The call-up is even more impressive when we consider Finnegan's stature, as he stands under six feet tall. Pitchers under six feet rarely get drafted high (Finnegan was the 17th overall pick),  and they fight an uphill climb to get to the majors.
I am not the first to look at the possible biases based on pitcher height. Kevin Goldstein took a stab at the subject in 2008. Some of the best work though, was done by Glenn Greenburg for the Fall 2010 SABR Baseball Research Journal. He concluded:
The data speak for themselves. Baseball organizations have been scouting, signing, and developing players based on a fallacious assumption. Shorter pitchers are just as effective and durable as taller pitchers. If a player has the ability to get drafted, then he should be drafted in the round that fits his talent.

"The opportunity for major-league clubs is currently at its greatest potential. Clubs that value short pitchers with talent have an opportunity similar to those of clubs that, a decade or more ago, valued on-base percentage at a time when many of their competitors did not."
I am not going to argue his point one bit. Instead, I am going to expand past draft picks and look at when and where the biases are more pronounced.
First, one caveat — the heights I use are from Major League Baseball data, which is provided by the teams. There is no good way to verify each of these. With pitchers knowing they need to be at least six feet (and probably taller) to fit the ideal pitcher mold, heights are often exaggerated. But while this puts us in a precarious position, it is also the only information available.
Second, taller pitchers are in theory better pitchers. Their release point is closer to the batter, giving him less time to make up his mind about a pitch, which makes the pitch harder to hit. In addition, taller pitchers may be able to generate more downward action on their pitches, which would make it harder to make solid contact. It is reasonable for the best five 6-foot-5 pitchers in the world to be better than the best five 6-foot-0 pitchers. The problem would be if shorter, better pitchers were passed on simply because of their stature.
To look at the data, I am going to start with draft and work my way up to the majors.
Warning: Tons of graphs are coming! I was torn about just summarizing the information or making it all available. I decided it's better to make it all available, so people can examine the part(s) of the data they find most interesting.
Draft
The baseball draft is where scouts get to shine. Teams take their suggestions to help decide who to pick. When it comes to pitchers, they like to take the taller ones first. To show this bias, here is the average height per pitcher per round over of the years (2002 to 2012 data).
There is a nice steady decline for the first few rounds and then the data gets a little bumpy. I have grouped every five rounds, when available, into one group to see if there is an overall trend:
What we find from this data is a steady decline in taller pitchers until the 10th round, when the pitcher heights stay generally constant until the 40th-50th rounds (when available). Height again becomes more of factor. As Glenn Greenburg noted above, teams may need to start looking at the production of the smaller pitchers and not look for the ideal height. Some of the transition is at work. I divided 11 years' worth of data into two blocks — 2002 to 2007 and 2008 to 2012. The average height of the earlier group was 74.67 inches, and the latter group was 74.69 inches.  The one big difference is that while the tendency to take the taller pitcher exists, it has diminished a little in recent years. Here are the data grouped into five-round intervals:
Now, besides the average overall height, we can  group pitchers by their specific height, and see how many were taken in the same five-round intervals:
Truthfully, I do not see any good trends, except that the number of 73-inch or shorter pitchers slowly moves up in the first 20 or so rounds.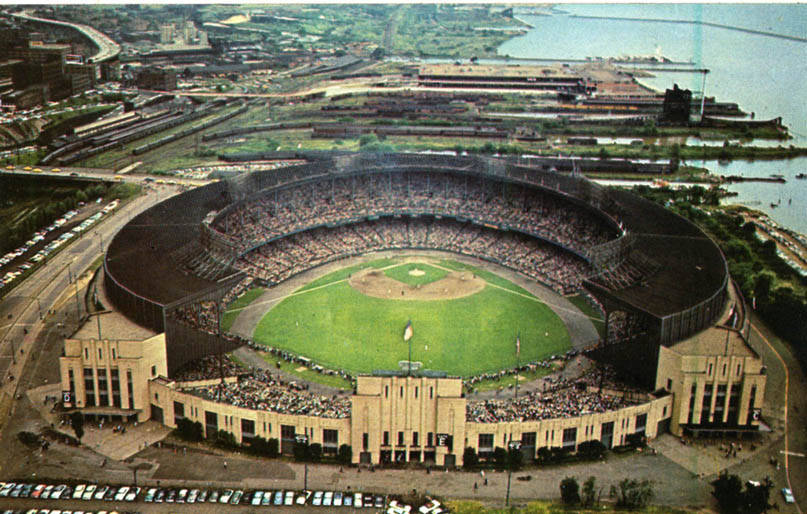 Let's go one step further. It's no secret that most talent in the draft comes from the first few rounds, so let's break out the individual heights of pitchers drafted in the first five rounds:
The only piece of information I would take from either graph is the rise in players taken 73 inc hes and under as the draft goes on (19 percent in round 1 to 29 percent in round 5) and the decline in players taken 76 inches and taller (43 percent in round 1 to 33 percent in round 5).
Overall, these data confirm our assessment that taller pitchers are more likely to be taken earlier in the draft. Now, let's see if these taller pitchers are in fact more productive.
Minors
The low minors are filled with recent draftees. With the draft focusing on taller pitchers, we would expect more to be in the minors. We should expect them to be as productive as their shorter counterparts, but they are not. The short guys signficantly out-perform their taller brethren.
What I found going through the data was that bias against the short guys begins to diminish as they get close to the majors. One issue I had to tease out was a tendency for short pitchers to be in the bullpen rather than the starting rotation (more on this later). To show the bias trend, here are the ERA, runs allowed, strikeout percentage, base on balls percentage, and strikeout/walk ratio from Low A to the majors for starters and relievers.
Starters
Relievers
The bias against drafting smaller pitchers is seen in all the levels of A-ball. Using 73 inches and and 76 inches as breaking points, here is how each of the three groups performed in the three levels of A-ball.
A-ball ERA for Starting Pitchers, By Height Groups, 2005-2012
| | | | |
| --- | --- | --- | --- |
| Level | <=73" | 74″-75″ | >=76″ |
| Low-A | 3.66 | 3.80 | 3.94 |
| A-ball | 3.86 | 3.99 | 3.97 |
| High-A | 4.17 | 4.28 | 4.27 |
The difference in ERA begins to lessen among the three levels, but is still noticeable. Once starting pitchers get to Triple-A (4.53 vs 4.50 vs 4.49) and the majors (4.22 vs 4.27 vs 4.21), the differences have all but vanished.
What I expect is happening is the cream is rising to the top, and that actual production is outweighing potential. The teams at the lower levels get the pitchers from the scouts and have to start to weed out the less qualified. One group of starters which seem to keep getting pushed forward even though their production is subpar is the tallest group; i.e.,  those at or taller than 76 inches. In Double-A, they have an ERA at 4.32, while the rest of the pitchers have a 4.09 ERA.
With relievers, the bias against short pitchers pretty much disappears immediately after Low-A. The one group of pitchers who are under-performing are the tallest pitchers (78 inches or more). What I bet is going on is that tall pitchers who should be relievers are not being moved to their ideal role, which is dragging both the starter and reliever values down.
Now with the production of pitchers at different heights equalizing once they make it to the majors, how does the mix of pitcher heights change in each level? Here is a graph that shows the difference, in percentage points, between innings started and innings relieved:
That the data merge near zero percent is interesting. In Low-A, there is about a 12 percentage point maximum difference between values for shorter pitchers. In the majors, the difference is half.
Prospect Rankings
From 2006 to present (the same period as the previous minor league and major league data), I looked at the average ranking of Baseball America's top 100 prospects. We should expect all pitchers to average out at around No. 50, but that is not the always the case:
Note: The "all" line represents all rankings, even if the player was on the list multiple seasons. The "no repeats (max)" is the average of the best ranking of each pitcher on the list.
Pitchers under 72 inches and those over 77 inches average around a rank of 60. The 76- and 77-inch groups make up the difference. These pitchers get a little more love.
(I am not trying to pick on Baseball America in any way.  It has been doing an outstanding job and the longevity of its prospect rankings — BA has been publishing its top 100 list since the early '90s — is the reason I am using its rankings.)
Time to take a step further and look at how the percentage of pitchers by height compares to the actual players at different levels. The values represent the percentage of innings pitched for each grouping (i.e. minor league level, BA rankings, etc.) by pitcher height relative to the major league average:
There is a definite dividing line at 75 inches. Baseball America has historically ranked more pitchers over 75 inches than ones under 75 inches when compared to the overall major league pitcher population.
Baseball America's list is not about the general population, but the best players in the game. Maybe the pool of 6-foot-3 pitchers  just has better players. I took the list of ranked pitchers and found how they performed in the majors:
MLB Production of Pitchers Ranked in BA Top 100, by Height, 2005-2012
| | | |
| --- | --- | --- |
| Height | RA | K%-BB% |
| <72" | 3.90 | 13.30% |
| 72″ | 4.36 | 11.40% |
| 73″ | 4.54 | 9.50% |
| 74″ | 4.53 | 10.50% |
| 75″ | 4.37 | 10.80% |
| 76″ | 4.51 | 10.90% |
| 77″ | 4.52 | 11.30% |
| 78″ | 4.27 | 10.80% |
| >78″ | 4.10 | 11.00% |
| Overall | 4.41 | 10.90% |
Of the pitchers who made it to the majors, the pitchers from 73 to 77 inches — 6-foot-1 to 6-foot-5 — performed significantly worse than their taller and shorter peers.
So when looking at the historic Baseball America top 100 lists, shorter pitchers — i.e. six feet tall or less — look to be underrepresented compared to the overall major league pitcher population and their production level.
Durability
One reason taller pitchers might be ranked higher is their perceived better durability. Using disabled list data from 2002 to 2013, I looked at the number of pitchers who went on the DL and grouped them by height. I looked at the average age (to see if one group took longer until they went on the DL), average number of days, the percentage of injured pitchers compared to the overall population and the production of the pitchers:
Disabled List data, by height, 2002-2013
| | | | | | | | |
| --- | --- | --- | --- | --- | --- | --- | --- |
| Height | Age | Avg Days | % of DL Trips | % DL Trips > 90 days | % of Pitchers | RA | K%-BB% |
| <72 | 30.3 | 61.2 | 6.6% | 5.2% | 3.1% | 3.90 | 13.3% |
| 72 | 30.0 | 61.2 | 12.3% | 10.7% | 12.2% | 4.36 | 11.4% |
| 73 | 29.4 | 65.3 | 12.4% | 12.2% | 12.2% | 4.54 | 9.5% |
| 74 | 30.3 | 65.1 | 17.5% | 18.8% | 17.4% | 4.53 | 10.5% |
| 75 | 29.4 | 68.5 | 19.3% | 21.4% | 18.7% | 4.37 | 10.8% |
| 76 | 29.7 | 64.2 | 14.5% | 14.5% | 14.1% | 4.51 | 10.9% |
| 77 | 29.9 | 61.3 | 9.2% | 8.6% | 8.8% | 4.52 | 11.3% |
| 78 | 28.9 | 73.1 | 4.3% | 5.2% | 5.8% | 4.27 | 10.8% |
| >78 | 28.9 | 60.8 | 3.9% | 3.4% | 4.2% | 4.10 | 11.0% |
| Overall | 29.7 | 64.7 | | | | 4.41 | 10.9% |
Thoughts on the table:
Looking at the average age at which a player first goes on the DL, the taller the player, the earlier he is likely to go on the DL, with the overall range going from 28.9 to 30.3 years.
For the average number of days on the DL, the smaller pitchers (72 inches and less) spend less time one the DL. The shorter pitchers have less mass to heal.
The percentage of DL trips shows where the lack of respect for undersized pitchers has some foundation. Pitchers under six feet are more than twice as likely to end up on the DL as the overall population. Pitchers six feet or taller do not show much of a difference in health rate. In other words, the durability issue is non-existent for pitchers who are six feet or taller. One item to remember, though, about these more-likely-to-be-injured shorter pitchers is that they perform a half run better than their taller counterparts.
Conclusion
Shorter pitchers do not get as much credit for their ability as do taller pitchers. The bias starts in the draft, where taller pitchers are selected first. In the minors, the vertically challenged pitchers are underrepresented, but constantly put up better numbers. The difference in performance and role (starter vs reliever) diminishes as the pitcher moves closer to the majors. Even in the majors, the short pitchers outperform the rest. When looking at prospect rankings, the bias still exists. The one aspect in which shorter pitchers do not outperform is health. They are twice as likely to end up on the DL, and that's significant.
So what does all the information mean? It seems to me that scouts, for both the draft and in prospect rankings, like the ideal taller pitcher, around 6-foot-3. Maybe it's because taller pitchers, even though they are less productive, are commoner inthe majors.  When scouts make comparisons, they have a ton of tall-pitcher comps.  There aren't many short pitchers, so the prospect just gets labeled "short."  In addition, taller pitchers are more durable. Shorter pitchers need to perform significantly better to get the same draft consideration.
Once a pitcher is with a team, production becomes more important than height, but the bias still exists at all professional levels. Teams could use this known bias to their advantage and target shorter pitchers in drafts, free agency and trades. One such team that took a chance was the Royals with Finnegan. The Royals are being rewarded for their faith: Finnegan allowed just one run and struck out more than 35 percent of the batters he faced in critical innings during the Royals' successful march to the postseason.
Jeff, one of the authors of the fantasy baseball guide,
The Process
, writes for RotoGraphs, The Hardball Times, Rotowire, Baseball America, and BaseballHQ. He has been nominated for two SABR Analytics Research Award for Contemporary Analysis and won it in 2013 in tandem with Bill Petti. He has won four FSWA Awards including on for his Mining the News series. He's won Tout Wars three times, LABR twice, and got his first NFBC Main Event win in 2021. Follow him on Twitter
@jeffwzimmerman
.