A good hitter. May make an outfielder.
– Ollie Vanek, St. Louis Cardinals scout
Cardinals scout Ollie Vanek's assessment of a prospect born Stanisław Franciszek (later renamed Stanley Frank) Musial is a strong candidate for the greatest understatement in 20th century baseball history. In his new, aptly named biography, Stan Musial: An American Life
, veteran New York Times sports columnist George Vecsey provides a highly readable, thorough introduction to one of baseball's greatest, but perhaps most under-appreciated, stars. To read An American Life is to journey along a path tread by many 20th century baseball players seeking to escape a hard life in their immigrant parents' small working class town, through the minor leagues and finally to the majors.
Vecsey is nothing if not versatile. He has not only written books about baseball and other sports, but co-authored Loretta Lynn's famous autobiography Coal Miner's Daughter and other works by country music singers. In 2008, he returned to writing about baseball with a short historical overview of the game for the Modern Library's Chronicles series, Baseball: A History of America's Favorite Game. Now he's back with the second book length treatment of Stan Musial's life in as many years.
Perhaps "Stan the Man" was not what scouts rave about as a "five-tool" player. Once he fully developed his swing, he could hit home runs, but never led the league. In his 22 seasons he managed only 78 steals. The "Gold Glove" did not even exist until the twilight of his career, but it's not likely he would have won one, especially given his throwing arm. But Musial won three Most Valuable Player awards and seven batting titles, leading the league in doubles eight times and triples three times along the way. His lifetime adjusted OPS+ of 159 places him 15th overall, above names like Willie Mays, Joe DiMaggio and Tris Speaker. Had he retired after 17 seasons he would have been 11th, between Ty Cobb and Jimmie Foxx.
Yet, Musial's reputation among today's fans does not reflect these accomplishments. A recent discussion of the greatest living ball player I heard on ESPN failed to evoke even a mention of his name. Vecsey chooses to lead off his book with this conundrum. He recounts how Commissioner Bud Selig established a contest for fans to choose the game's top 30 players of all time. Knowing there would be some questionable choices, making the endeavor look silly among knowledgeable observers, he wisely provided a mechanism whereby he would add five additional players to preserve the project's integrity. Musial was one of the players whose name had to be added by the commissioner.
This is the focus of the first part of Vecsey's treatment. He knows that Midwesterners will generally cite some form of New York bias—had Musial and DiMaggio switched places, they'll argue, Musial would have gotten the extra publicity and be more highly regarded. Yet, Vecsey pleads "not guilty" on behalf of himself and his fellow New York-based colleagues.
In fact, the Yankees and Cardinals shared spring training facilities, and New York journalists took advantage of this to interview Musial, resulting in a number of high-profile pieces written about him by New York journalists during his career. Musial was even named as the "Player of the Decade" by Life magazine for the 1945-1955 decade. By going through the media coverage of Musial during his career, Vecsey does a good job of dispelling geographical bias as an explanation for Musial's contemporary standing.
Another group he exonerates is sabrmetricians. He cites Bill James' ranking of Musial as the 10th greatest player of all time (as of 2001). Both James' "Black Ink" test and a similar "Gray Ink" test used at http://www.baseball-reference.com (both factor in seasonal statistical leadership) place him as the third-best hitter of all time, he notes. "The number crunchers, the baseball geeks, professional or amateur, put Musial much higher than the fans did," concludes Vecsey.
Although Vecsey does a good job dispelling notions of "East Coast bias" and sabermetrics as the culprit for Musial's relatively low reputation among baseball's greats, he doesn't really provide a satisfactory explanation for this phenomenon beyond saying that players such as Ted Williams and DiMaggio had more colorful, interesting public personas and lives. During the heart of Musial's career, the Cardinals were never in serious contention. He played during what Roger Kahn has dubbed "The Era" when New York's three teams, the Yankees, Dodgers and Giants, dominated in the standings, the press and baseball histories of the 1947-1957 period. The championships the Cardinals did win during Musial's tenure were mostly during the neglected, under-appreciated years during World War II when many of the players were replacements for major leaguers in uniform.
At the end of the day, when a ball player hangs up his bat, glove and spikes, his reputation among those who didn't see him play are preserved in books, and books aren't written about the teams that didn't win. This, I think, more than anything else, explains why Musial's status is lower than it ought to be (much the same could be said of Ted Williams, though his historic 1941 season and Boston's serving as a foil to the Yankees seems to have been enough to keep him in the spotlight, not to mention a lifetime adjusted OPS+ second only to the Babe's).
Vecsey discusses Musial's late arrival in the war in some detail, apparently concerned some might consider him unpatriotic for not volunteering but rather availing himself of special privileges accorded generally to those with families to support. Musial praised those who volunteered for duty, but Vecsey doesn't probe deeply into why Musial didn't join those such as Bob Feller and Hank Greenberg who went into military service despite qualifying for exemptions.
Cardinals fans could have "smoked out a slacker" yet "didn't complain," is as strong a defense as we get. After all, President Roosevelt had requested that baseball continue play, and someone had to play, right? Vecsey has little to work with on this issue, but quotes an unnamed Musial intimate as saying it simply reflected his passive approach to life.
Ironically, his brief service in the Navy, which came about only after he was called up, proved to be a boon. Assigned essentially to entertain Navy personnel in Maryland by playing ball, he quickly realized that he was expected to hit home runs. He modified his swing to accommodate this expectation, and this modification proved useful when he returned to baseball. In 1948, he would hit 39 home runs, after having never hit more than 19 in any previous season. From 1949 to 1957 he would always hit between 26 and 37 with one exception.
Vecsey also spends considerable time analyzing how Musial and the other Cardinals responded to Jackie Robinson's elevation to the major leagues in 1947. Musial didn't really have much to say either way apparently, having absolutely no animus against black players and refusing to have anything to do with the boycott being discussed by some of the Cardinals.
He did not make any particularly accommodating gestures either, although it's difficult to see what he could have appropriately done given that he played for the Dodgers' bitter rivals in an era when fraternizing with players on other teams, even off the field, was taboo. Vecsey portrays Musial as at least somewhat heroic, refusing to be "stampeded into a racially motivated walkout."
Robinson's own take, however, as related to Roger Kahn, is that Musial was passive, comparing him to Gil Hodges: "Neither one hurt me and neither one helped." To be fair to Musial, though, the comparison is inapt. Hodges was Robinson's teammate, and would have been expected to have been supportive of a new teammate. Musial was on a rival ball club and his treatment of Robinson as any other player would have been more appropriate. It was Hodges who treated Robinson differently, while Musial did not.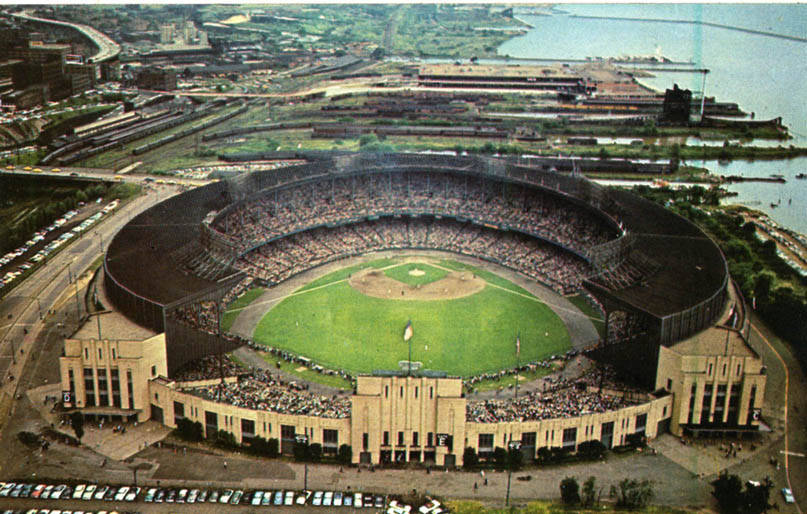 Robinson's characterization of Musial as "passive," though, is probably correct. He did not go beyond what he needed to do, but he certainly did not do anything regarding Robinson he has reason to regret. His course of conduct is somewhat analogous to his response to the draft—neither volunteering unnecessarily nor shirking duty when his number was called. "Passive" seems to be the right word in both cases.
One final example Vecsey offers of this trait is Musials's failure to pursue options with the Pittsburgh Pirates after Cardinals manager Solly Heamus benched him in 1960. As unhappy as he was not playing, he decided against pursuing Pittsburgh's interest because his status in St. Louis was rock solid and his basic instinct was "do not disturb."
Vecsey weaves personal reminisces throughout his narrative, stopping every now and then to consider certain facets of and events in Musial's life more deeply. Although Vecsey makes no attempt to hide his admiration of Musial, he strives to be even handed. Balancing personal reminisces with great baseball stories, An American Life conveys a strong sense of Musial's persona without getting bogged down in the details of baseball minutiae as player biographies can sometimes do.
I wish Vecsey had spent some more time discussing where baseball was in its own history on the field during Musial's career. The 1950s in particular were known for their "station to station" style play, emphasizing getting on base and waiting for a home run over speed, bunting, moving players along, etc. How Musial's style of play was suited to the 1950s (well in some, not so in others perhaps) would make an interesting study.
Additional background on the time period is also helpful in explaining an individual life, but is somewhat lacking in this medium sized (330+ page) treatment. I also question whether an incident Vecsey describes as involving rookie Walker Cooper didn't really involve veteran catcher Gus Mancuso, given his description of the rookie Cooper as a "crusty old catcher."
Finally, the editing leaves a little to be desired. The latter part of the book covering Musial's retirement comes off as a mishmash of entertaining stories rather than a coherent narrative. The order in which certain items appear can be confusing (e.g., quoting Bob Costas' reference to Musial's prostate cancer before actually revealing he had it).
I also find the choice of discussing and analyzing Musial's contemporary standing up front rather than at the end to be a curious one. Lastly, while Vecsey analyzes Musial vis-à-vis contemporaries such as DiMaggio and Williams in depth, he never really provides a comprehensive view of Musial's baseball career in a longer term, historical context.
None of these, however, detracts from Vecsey's first-class treatment of Musial's life and career. After reading Stan Musial: An American Life
you feel a strong sense of having traveled from Donora, Pa., to St. Louis, from having escaped a life at the plant to one at the pinnacle of the sports world with Musial, and wind up with a strong sense of both his strengths and weaknesses as a man, if not the whole picture as a ball player. Anyone looking to "know" Musial as well as anyone can who was not a personal intimate will be well satisfied by An American Life.
Although ailing, Musial remains a fixture in St. Louis and at Busch Stadium, where he can be seen watching the action from a skybox. Recently, some in St. Louis tried to tag star first baseman Albert Pujols with the nickname "El Hombre" or The Man. Despite being the game's premier player over the past decade, he declined the honorific.
Showing an understanding of the game's history and an appreciation for those who came before him, all too lacking among today's players, Pujols declared that there was room for only one ballplayer in St. Louis with that title, and it wasn't him. Vecsey's latest book does a good deal to help us understand why, decades after he last put on his Cardinals uniform, Stanley Frank Musial from Donora, PA is still "Stan the Man."
Given that I didn't even realize Musial was Polish, it's easy to find 10 things I didn't know about him in any book. Still, here are some of the most interesting:
(1) People in Musial's family pronounced their name differently than we know it today—the pronunciation we use now was adopted by journalists only after he started playing baseball.
(2) "Stan the Man" was bestowed on him not by home town fans, but admiring Dodgers fans, who were classy enough to acknowledge his greatness despite the damage he did to Brooklyn pitching, not to mention the right field wall at Ebbets Field.
(3) Musial took gymnastics classes for three years as a boy, to which he credited his 22 years of largely injury-free baseball as well as his idiomatic swing.
(4) He was the child of an alcoholic.
(5) Flat land in Donora was scarce, and usually reserved for the mills. Musial and his friends played on a field that sloped toward the river, making right field "out of bounds" lest the ball roll down there. Consequently, he had to learn to hit to center and left field.
(6) Musial started his baseball career as a pitcher, but it became quickly obvious that hitting was his real strength. He could still pitch well enough to throw a four-hitter against an Army team for Navy in World War II.
(7) Don Drysdale's pitching can be linked to Christy Mathewson.
(8) Musial experienced a power burst starting with the 1948 season, hitting far more home runs in each year of the next decade than he ever did during his first six seasons.
(9) Musial enthusiastically campaigned with other celebrities for fellow Catholic John F. Kennedy in 1960.
(10) Stan the Man had a terrific sense of self-deprecating humor. When people observed he had two hits in both his first and last games, he'd reply that was evidence he hadn't improved during his career. When asked how the Cardinals won the pennant the year after he retired, he'd joke, referring to the Cardinals' midseason trade for Lou Brock, that "the Cardinals finally got a good left fielder."