Welcome to the NL Central, the best division in baseball. Yeah, you heard me, the best division in baseball. Maybe you can make a case for the AL East, but run differential likes the Central. This has been a fascinating division to watch this year. It's been such an interesting race I almost don't care that my beloved Reds are in third. Almost.
I'll get to the team capsules in a moment, but I want to point out how much of a role luck has played in the division so far. By Pythagorean record, the Cards should be sitting pretty at 72-38 with the Reds (64-48) and Pirates (63-48) duking it out for second. Instead, the Pirates reign supreme at 67-44, trailed closely by the Cardinals (65-45), while the Reds are pulling up a distant third at 61-51.
As if that weren't enough, Baseball Prospectus has the Reds' expected win percentage at .551, the Cards' at .545, and the Pirates' at .525. That, as they say, is why we play the games. Or something.
Pirates
Everyone who had the Pirates as the only NL team with a .600 win percentage at the beginning of August, please raise your hands. Stop lying. Yes, even you, dude from Pittsburgh.
Listen, lots of us thought the Pirates would be legit this year. We even thought they'd contend for a Wild Card, but nobody anticipated like this. The Pirates currently sport the best record in baseball. And no one who was being honest about things expected that.
But let's be honest, they probably aren't this good. They've been at least a few games lucky, and I'd probably take the Cards in the division if you forced me to make a pick. But what a nice situation for Pirates fans. The worst-case scenario likely is your team grabbing a Wild Card spot.
So how do things look going forward? The Pirates have a pretty reasonable schedule remaining, but they do have nine games against St. Louis and six against Cincinnati, so they will have to win within the division. They close the season against the Reds, and it's at least theoretically possible that could be a very important series with the two teams battling for the division or a Wild Card spot.
Otherwise, the Pirates have to hope the pitching holds up. That has been the big question mark all season (they can hit, let's not doubt that), and while their pitchers have come through, it's hard to fully believe in this staff.
Of course, this may simply be the year everyone gets it done. That happens every now and again. The right players peak at the right time, and the right guys stay healthy. It certainly feels like the Pirates' year, though the next three months (yes, I'm including the playoffs) will tell us if it really is.
Cardinals
I thought the Cardinals would be good this year. I did. I didn't think they'd be this kind of juggernaut. I had them second to the Reds in my preseason picks, and that wasn't homerism. But when you have five everyday players with wRC+ over 120, it's almost impossible not to be good. Never mind their seeming ability to pull Cy Young candidates from the minor leagues at will.
I said above that I think the Cardinals will pass the Pirates before the season is over, and I do. That major league best run-differential of +150 is just too absurd for them to finish second. As I type this, they are only a game and a half out, and I don't think that will last.
If anything does derail them, however, it will be their schedule. Nine against the Pirates, seven against the Reds, and a four-game series each against the Braves and Dodgers mean that 24 of their remaining 52 games are against teams that simply cannot be taken for granted at all.
Still, at this point, the Cardinals look like world beaters to me. They just survived a seven-game losing streak and are still within a game and a half of the best record in baseball. The only thing that can stop them would be if Yadier Molina's knee injury is worse than it appears to be, and even that might not be enough.
Reds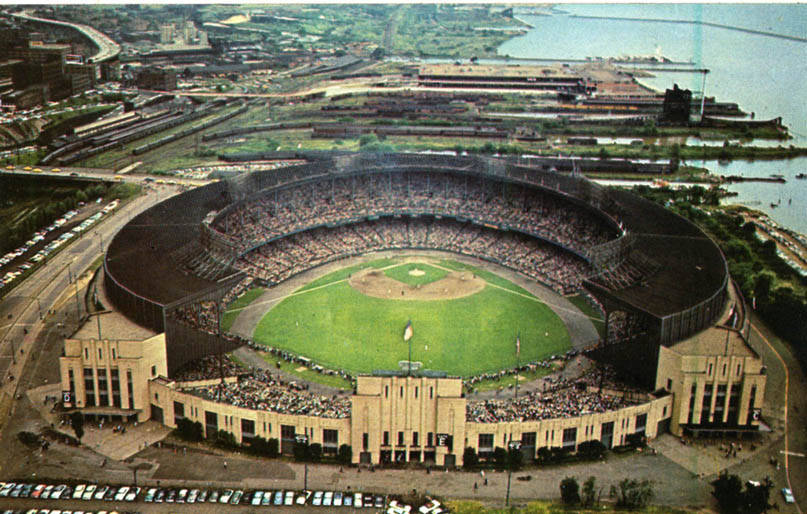 Let me tell you something, Reds fans were excited for this season. They won their second division crown in three years last year, and this team looked improved with the addition of Shin-Soo Choo. It hasn't worked out that way. Staff ace Johnny Cueto has been out for most of the year, and numerous other players have not performed to expectations. Ryan Ludwick's season-derailing injury on the first day certainly didn't help, either.
The Reds are in position to claim the second Wild Card, but Arizona and Washington do at least still need to be paid attention to. At six-and-a-half back of Pittsburgh and five back of St. Louis, a division championship is probably out of the question. If it is going to happen, a lot will have to break right.
If we're looking for reasons it might do so, we can point to Ludwick's impending return (though who knows how much power he'll have) and a schedule that is easier than those of their two rivals. There is at least some hope that Cueto will return eventually. It could happen, if things fall right, but they probably won't.
Cubs
Soon, we aren't going to be taking the Cubs for granted. As with every team in the division except the Pirates, Pythagoras has been unkind to them. Based on their run-differential, they should be 52-59. That's not great, and it's not even good, but it's not laughable.
The three teams above them are good enough that it probably isn't wait until next year, but it might be wait until the year after that. This is a developing club, and they've progressed much faster than I thought they would. It would not surprise me if they finished around .500 next year.
Brewers
Well, we all know the story, so why bother? The Brewers are much worse than anyone expected largely because they tried to do crazy things like have Yuniesky Betancourt as their primary first baseman. And, you know, the Ryan Braun stuff. Also, they can't pitch at all.
Will it get better? It almost has to. It will be interesting to see how the Brewers regroup this offseason. They looked like fringe contenders coming into the season, and now that season is in tatters. Who knows how they'll look next year?
Jason teaches high school English, writes fiction, runs a small writing program and writes about education and literature. He also writes for
Redleg Nation
and both writes and edits for The Hardball Times. Follow him on Twitter
@JasonLinden
, visit his
website
or email him
here
.