Everyone talked about Stephen Strasburg this past season. At first, we talked about his comeback from Tommy John surgery after successfully pitching 24 (apparently) pain-free major league injuries in 2011. He didn't disappoint, going 15-6 with a 3.16 ERA, striking out over 11 batters a game and walking less than three. His successful comeback was one of the primary reasons for the Nationals' strong division-winning season.
Later in the year, however, we talked about the Nationals' decision to stop pitching Strasburg after he reached an innings limit. They originally announced that he would be dropped from the rotation on Sept. 12, but he was dropped a little earlier after he had a rough outing on the 8th. It was one of the most controversial events of the season; a surprising decision based on a controversial practice for a contending team. The critics were particularly outspoken when the Nats lost their five-game series against the Cardinals by one very close fifth game.
As you can guess, Strasburg is also mentioned quite a bit in this year's Hardball Times Annual. First of all, Ben Duronio's recap of the National League East on page 35 makes a quick reference to the situation, but doesn't get into it in too much detail. On page 64, Brad Johnson's postseason coverage notes that "Somewhere, somebody is wondering if Stephen Strasburg could have saved the Nats." That's about it in the first section of the book.
This is appropriate, though, because the discussions are supposed to be further into the book, in the commentary and analysis sections. Craig Calcaterra picks it up on page 79, when his "frivolous" take on the season reports…
Following through on their plans, the Washington Nationals shut down Strasburg, banking on a playoff rotation of Gio Gonzalez, Jordan Zimmermann, Edwin Jackson and Ross Detwiler. In related developments, students stop studying for tests figuring they know the material cold, drivers stop wearing seat belts figuring they won't get into accidents, and the army stops issuing Kevlar vests assuming that the enemy can't shoot straight.
Mockery seems like a good way to slide into the subject, doesn't it? Jack Marshall takes things more seriously in his essay on baseball's 2012 ethical dilemmas (Melky Cabrera receives a lot of attention here) and devotes nearly three pages to the ethics involved in the Nationals' decision. Marshall argues that the Nationals' surprising contention should have changed the ethical considerations surrounding the decision to hold Strasburg out:
For a decision that was supposed to be for Strasburg's benefit, this one seemed oddly cruel; It robbed Strasburg of the chance to help win a championship that his talents and efforts got his team in the position to seize, the opportunity to play and star in the national spotlight, and to burnish his career with World Series heroics. The argument that Strasburg is a young and budding superstar, and will have other chances, like the assumption of future success for the team, is belied by history. Great pitchers like Ferguson Jenkins, Gaylord Perry and Phil Niekro never played in a World Series. Nolan Ryan never started a game in the one in which he played. Juan Marichal got just one chance, too, with a team, the 1962 Giants, that everyone thought would be back. It didn't turn out that way, and it might not for Strasburg.
You may or may not agree with Jack's perspective, but he gives you plenty to think about. Jack also compares the Nationals' handling of Strasburg with the White Sox' handling of Chris Sales' workload (Sale pitched 192 innings, nearly 40 more than Strasburg). In some ways, Sale was a bigger risk for shoulder or arm injury. He is more than a year younger than Strasburg and had never pitched more than 71 innings in a season (he was a reliever before 2012). On the other hand, Sale hasn't had his arm operated on and, as far as I know, also hasn't experienced the shoulder difficulties that Strasburg has.
The next place Strasburg's season pops up is in Vince Gennaro's case study of the Nationals' year. This is an interesting one. Vince presents a hypothetical case set before the season started, and asks you what you might have done with some midseason trade options. In Vince's hypothetical 2012, the Nationals held Strasburg back in the beginning of the season.
Strasburg has been brought along slowly in his recovery from Tommy John surgery. Although his velocity is in the mid-90s and there are no red flags, the Nats decided to an unusual form of an innings limit on his treasured right arm. Instead of planning to truncate the pitcher's season in August, they used him sparingly in the first half of the season. Strasburg made only 10 starts through July 8 so that he could pitch on normal rest and shoulder a full load for the second half of the 2012 season.
In real life, Strasburg made 17 starts before July 8. Vince presented this scenario to make his case more interesting, but imagine what might have been had the Nats followed Vince's narrative.
Finally, Jeff Zimmerman and Brian Cartwright use Strasburg as a prime example in their cutting-edge analysis of the effects of Tommy John surgery. In particular, they say that although young pitchers have been aided by Tommy John surgery…
…youth doesn't necessarily carry an advantage. Examples are scarce since so few pitchers have both reached the majors before their 25th birthday and required Tommy John surgery, but history has not been kind to those who have. Kerry Wood (22), Josh Johnson (23) and Francisco Liriano (23) were all good young starters when they had the surgery, each was somewhat limited in innings pitched his first year back, and each had injury issues later in his career.
In a couple of words, Jeff and Brian don't blame the Nationals for being concerned about Strasburg's long-term health.
All of which reminded me of a past THT Annual, the 2011 version, in which Craig Wright (the co-author of The Diamond Appraised, among many other sabermetric works) presented a magnum opus on the limited value of strict pitch counts. Craig has advocated for a more creative approach to pitcher workloads, such as giving pitchers "furloughs" in the middle of the season and changing their spot in the rotation based on the number of pitches they pitched in the previous game.
For example, here is a table of the days of rest given to Strasburg and Sale during the season between starts: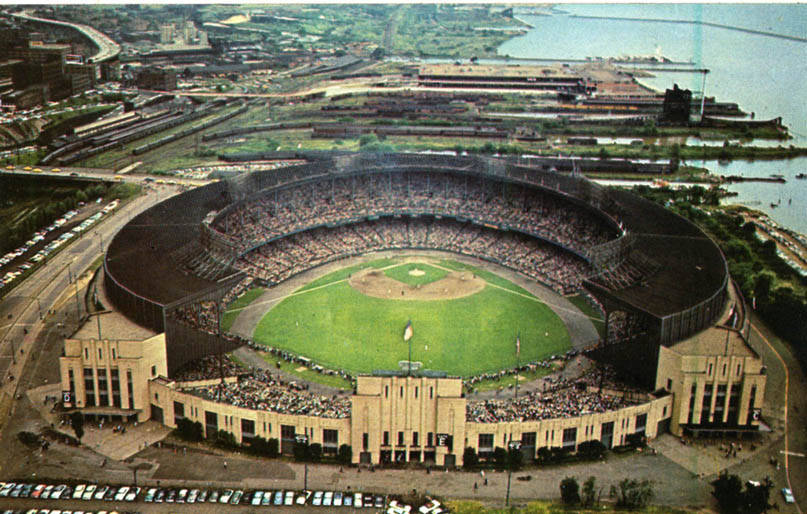 Days of Rest   Strasburg  Sale
        4           0       1
        5          14      11
        6           8      12
        7           4       2
        8           0       0
        9           1       0
       10           0       1
       11           0       0
       12           0       1
Sale did pitch one day with only four days of rest, but that followed a start in which he threw only 26 pitches. Most of his starts followed five or (notably) six days of rest and he also had two furloughs of more than 10 days—one during the All-Star break and the other in early August. Strasburg, on the other hand, primarily started with just five days of rest and never had a furlough of 10 days or more; his nine days of rest came during the All-Star break.
The bottom line is that the White Sox showed more care with Sale's arm throughout the season than the Nationals did with Strasburg's. Pitching Strasburg constantly every fifth day and then pulling him from the rotation didn't help the team and might have damaged his arm just as much as Chicago's use of Sale did.
I asked Craig about the Strasburg decision. I'll let him have the final word.
Given the importance of the issue to the chances of the Nationals to win the pennant and possibly the World Championship, I was astounded at the lack of research done by the Nationals in working out this decision, and the crappy decision they ended up making.

(1) They were expressing concern over protecting his elbow but were focusing on workload theories that relate to the shoulder, not the elbow. (Torn UCLs are not manageable repetitive stress injuries but arise more out of risk factors of mechanics and pitch type.)

(2) The workload theories they were following related to the shoulder were unsound and unproven, and not cutting edge by any means.

(3) I am quite certain that his workload could have easily been managed in a way that would have produced more innings with less strain and less risk than what they actually did, and would have kept him pitching effectively into the postseason—which would have been a boon for a team that essentially was eliminated because it was a good pitcher short and largely done in by its staff ERA being over 6.00.

You know, the guy they really needed to be careful with down the stretch and limiting relying on in the postseason was Edwin Jackson, not Strasburg. Jackson has a history of his effectiveness going south on him late in the season. In September/October covering 1,208 plate appearances during the regular season in his career, he has sucked. He turns the average opposing hitter into a .300 hitter with an .829 OPS. And he has been worse in postseason play, allowing a .920 OPS to opposing players.

To keep pitching Jackson but cutting Strasburg out of the picture because of faulty knowledge and misguided handling was just heartbreaking to see. But you know what, even if the Nationals knew what they were doing, they still did the wrong thing. They broke faith with the game. They broke faith with their fans, Strasburg, and his teammates.

It was shameful.
Dave Studeman was called a "national treasure" by Rob Neyer. Seriously. Follow his sporadic tweets
@dastudes
.