In mid-May, when we last checked in, the AL East felt a lot different than it does now. The Rays were surprising us in a good way, the Sox in a bad way; the Yankees were in the middle of a big slide that cost them first place. Meanwhile, the Blue Jays and Orioles were hanging right with them. We're reaching the midpoint of the season, and the Jays and O's are in fourth and fifth respectively, where they were for much of the latter half of May. But up at the top, the Rays and Sox have been shaking things up. Let's look at the division team-by-team, identifying some trends over the past six weeks.
Orioles
Through May 15th: fifth place, three games back, .487 win%
Through June 27th: fifth place, nine games back, .467 win%
The Orioles are not a terrible team, but they're not very good, either. Their biggest weakness is their fielding, as they are at the bottom of the majors in team UZR at nearly 27 runs worse than average. Offensively, they're just about average once you adjust for park (weighted runs created+ of 99), as the team is getting particularly strong contributions from J.J. Hardy, Mark Reynolds, and Adam Jones.
The pitching staff is in tough shape, fourth from last in ERA and second from last in FIP. The rotation is being carried by young sinkerballer Zach Britton, who is their best starter in terms of ERA, FIP, and xFIP. Jeremy Guthrie, who has recently recovered from a back injury, is their only starter with a K/BB over 2; that does not bode well for a staff that, other than Britton, does not get a whole lot of ground balls.
The Orioles' bullpen presents an interesting situation. The two best relievers on the team are setup men Jim Johnson and Koji Uehara, who are 1-2 on the team in relief innings pitched; they both have xFIPs under 3. Johnson is a hard thrower who doesn't get an extreme amount of strikeouts, but succeeds by getting ground balls and preventing free passes. Uehara, on the other hand, is extremely prone to home runs, but gets a ton of strikeouts as he is able to get an above-average amount of swinging strikes with his 89-mph fastball and his 81-mph splitter. Kevin Gregg is still the closer, but his walks (nearly six per nine innings) are preventing him from being nearly as good as Johnson and Uehara.
Blue Jays
Through May 15th: tied for third place, three games back, .500 win%
Through June 27th: fourth place, 7.5 games back, .500 win%
The Jays now sit one game under .500, which is about where they were six weeks ago. They're still being carried by Jose Bautista, though he's come back down to earth and is only "incredible" these days. He's still leading the majors in fWAR with 5.0; next on the team is Adam Lind, who is at 2.0. That's no knock on Lind; he's having a very good comeback season (.397 wOBA this year, .309 last year), and could very well team up with Bautista on the AL All-Star squad. Other than those two, nobody really stands out—Yunel Escobar is having a good under-the-radar season, but he is one of only four (along with Bautista, Lind, and Juan Rivera) regulars with an OBP over .300. J.P. Arencibia's power is very intriguing (.212 isolated slugging), but he is one of those who is being held back by the sub-.300 OBP. Their offense is overall a mixed bag with two huge bright spots in the middle in Bautista and Lind.
The Toronto pitching staff has had its ups and downs. The rotation is headed by two legitimate ace-type pitchers in Ricky Romero and Brandon Morrow. After missing the first month of the season recovering from an arm injury, Morrow is once again knocking on the door of an 11 K/9. His ERA is currently a pretty lofty 4.90, but it should regress towards his peripherals (2.70 FIP, 3.33 xFIP).
Romero, meanwhile, seems to just be getting better every year since his 2009 rookie campaign, possessing the wonderful combination of above-average strikeout and groundball rates. Behind those two, Carlos Villanueva has stepped in from the bullpen and has pitched nicely, but nobody else has really done too well.
Jo-Jo Reyes certainly deserved to win more games than he has over the past few years, but he's a few notches below league average overall; Brett Cecil, Jesse Litsch, and Kyle Drabek all pitched at different levels of mediocrity before injury (Litsch) or demotion (Cecil and Drabek). Drabek stuck around for a while, only being demoted two weeks ago, but put up some of the worst numbers in the league, most notably a sub-1 K/BB ratio. The club recently recalled prospect Zach Stewart to fill out the rotation; with only two starts to date, the jury's still out on this one.
The bullpen is interesting due to the fact that their big acquisitions, Jon Rauch, Frank Francisco, and Octavio Dotel, have gotten poor results so far, mostly due to allowing an extreme amount of homers. The more successful members of the 'pen are Casey Janssen, Marc Rzepczynski, and recently, rookie Luis Perez, who all have the above average strikeout+groundball combination. This could be used as another example of why to be wary of offseason relief acquisitions. Francisco is still under Fangraphs's replacement level due to his poor start, but he has pitched better in June, establishing himself as the team's closer. As a whole, the Jays' bullpen is eighth best in the majors in xFIP, but seventh from worst in ERA; given that disparity, it'll probably become much more successful this year.
Rays
Through May 15th: 1st place, – games back, .575 win%
Through June 27th: 3rd place, 2 games back, .564 win%
To say the least, it's been a roller-coaster year for the Rays. After having to deal with the losses of many key players (Carlos Peña, Carl Crawford, Matt Garza, Joaquin Benoit, Rafael Soriano, etc.), expectations were low coming into the season. They started by losing their first six games, but a a month-long period of good baseball put them in first place in the middle of May.
Since then, they've once again slipped, and they currently sit in third place. They were only one game over .500 as late as June 5, but some strong interleague play has pushed them to 10 games over at the time of this writing. The Rays are getting a lot of value from their strong defenders (best UZR in the majors by far), but they're only average with the bat (100 wRC+), with Ben Zobrist, Evan Longoria, and Matt Joyce leading the way offensively. Sam Fuld, who was legendary at the beginning of the year, has been below replacement level over the past two months. Shortstop Reid Brignac is also having a tough year, accumulating -0.5 WAR over 56 games.
Like the Blue Jays, the Rays' staff has two aces at the top and a whole lot of question marks. David Price and James Shields are co-aces and have accumulated 5 and a half WAR between them. Closer Kyle Farnsworth has reinvented himself as a control/groundball guy, but other than those three, there's not a whole lot to be excited about. Those three all have xFIPs under 3, and they're the only pitchers on the team with xFIPs better than league average. If the Rays can sneak into the playoffs, they'd be a fun team to watch due to their top guys, but their lack of pitching depth might prohibit them from being able to hang at the top of the AL East by the end of the year. But at only two games from first place, they're still right in the middle of the race.
Red Sox
Through May 15th: tied for third place, three games back, .500 win%
Through June 27th: second place, half-game back, .584 win%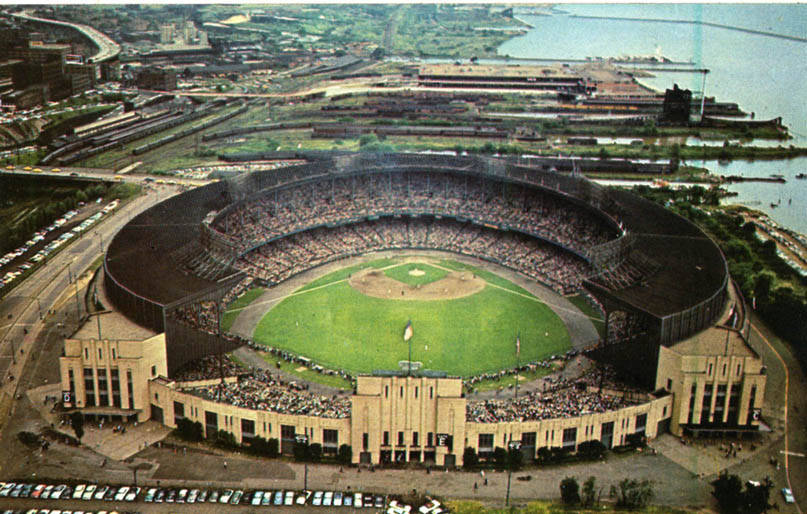 Want more roller-coasters? The Red Sox have got you covered. Like the Rays, the Sox started the season with a long losing streak. It took them a little while longer than the Rays to get back on their feet, but the Sox have been on a tear for the past month. Two series upsets to the Padres and Pirates have pushed the Sox out of first place, but they're certainly the force that we expected before the season started. The Sox' team wOBA of .352 edges out the Yankees for best in the majors, and the team is getting contributions from all different sources. Of their five players with at least 300 plate appearances (Adrian Gonzalez, Dustin Pedroia, Jacoby Ellsbury, Kevin Youkilis, and David Ortiz), all of them have provided above-average offensive contributions. The disappointing seasons of Carl Crawford and J.D. Drew have been offset by the rest of the offense, which is firing on all cylinders now.
The pitching staff is not as dominant, but Josh Beckett and Jon Lester have done a nice job at the top of the rotation. Injuries and ineffectiveness have hit Clay Buchholz, John Lackey, and Daisuke Matsuzaka, making way in the rotation for guys like Tim Wakefield, Andrew Miller, and Alfredo Aceves. Their bullpen is solid, as the late-inning triumvirate of Matt Albers, Daniel Bard, and Jonathan Papelbon as produced a sub-3 FIP in nearly 100 innings of work. Overall, the Sox are looking like a pretty well-rounded team, though they'll probably be in the market for at least one more starting pitcher.
Yankees
Through May 15th: second place, two games back, .526 win%
Through June 27th: first place, .592 win%
Sitting atop the division and one-half game ahead of the Sox are the New York Yankees, another offensive powerhouse up and down the lineup. Like the Sox, the Yankees' five hitters with at least 300 plate appearances (Mark Teixeira, Curtis Granderson, Robinson Cano, Alex Rodriguez, Nick Swisher) are all above average offensively. They certainly don't appear to be impeded by the loss of captain Derek Jeter, as they've gone 9-3 since Jeter's calf injury on June 13. Of particular note is Jorge Posada, who has gotten his wRC+ up to 101 after a high-profile horrendous start.
The Yankees' pitching staff is doing pretty well, getting surprise contributions from Freddy Garcia (3.30 ERA/4.14 FIP/4.11 xFIP in 79 innings) and Bartolo Colon (3.10/3.33/2.99 before a hamstring injury sent him to the DL on June 11th). CC Sabathia is pitching like an ace at the top of the rotation, and A.J. Burnett has bounced back (somewhat) from his disastrous 2010 campaign. Despite injuries to setup men Rafael Soriano and Joba Chamberlain, the bullpen still looks good, as David Robertson has slid into the setup role and done nothing but dominant. And Mariano Rivera has looked good, but you wouldn't really expect much else, would you?
***
In sum, the Yankees and Red Sox are looking like not only the teams to beat in the division, but in the league as a whole. They should both have enough offense to blast away the competition for the rest of the year, though the questions in the starting rotation remain an issue.