Do you ever just think of some random thing while you're sitting
around, not doing anything? Happens to me all the time. The other day,
I thought to myself, "I wonder which players have walked the most over
the last few years?"
There was absolutely no reason for me to think of that, nothing to
prompt it whatsoever. It just popped into my head and…well, I booted
up Lee Sinins' Sabermetric Baseball Encyclopedia and went to work.
I took the 350 players with the most plate appearances from 2001-2003,
which is basically everyone with at least 600 total plate appearances
(about one full-season's worth).
First, here are the leaders in total walks:
Barry Bonds         523
Jason Giambi        367
Jim Thome           344
Brian Giles         330
Carlos Delgado      322
Bobby Abreu         319
Todd Helton         308
Lance Berkman       306
Chipper Jones       299
Jeff Bagwell        295
Nothing too surprising. Barry Bonds set back-to-back major league records for walks in a season in 2001 (177) and 2002 (198), and leads Jason Giambi by about 42%.
Of the guys in the top 10, all of them play first base or a corner
outfield spot. The top walker among guys who don't play first base,
left field or right field is Jim Edmonds,
who plays center field and walked 256 times from 2001-2003.
Incidentally, Bonds' total of 523 walks is more than twice as much as
Edmonds' total, which ranked 15th overall.
Now, let's take a look at the leaders in walks per plate appearance:
Barry Bonds         .2864
Jason Giambi        .1790
Jim Thome           .1760
Brian Giles         .1713
Jeremy Giambi       .1687
Four of the top five stay the same, with Jason Giambi's little brother, Jeremy, replacing Carlos Delgado at #5.
Here's the amazing thing from that list…on a per plate appearance
basis, Barry Bonds has walked about 60% more often than the #2 guy,
Jason Giambi. Think about that for a moment.
Here are the guys who walked least often per plate appearance:
Deivi Cruz          .0334
Sandy Alomar        .0338
Cesar Izturis       .0341
Bengie Molina       .0354
Corey Patterson     .0357
Deivi Cruz
finally found something he was the best at! Here's a stat to chew on:
During the past three years, Barry Bonds has walked 757% more often
than Deivi Cruz. Seriously.
If you add up the per plate appearance walk totals of Deivi Cruz, Sandy Alomar, Cesar Izturis, Bengie Molina and Corey Patterson, you get .1724. That combined number would have ranked fourth on the previous list, behind Bonds, Giambi and Jim Thome, and a whopping .0011 ahead of Brian Giles.
Ah, but sometimes walks can be deceiving. After all, some guys who
appear to have good walk rates are really just hackers who get
intentionally walked a lot.
Over the last three years, here are the leaders in total intentional walks:
Barry Bonds         164
Vladimir Guerrero    78
Manny Ramirez        67
Carlos Delgado       63
Sammy Sosa           61
Bonds once again laps the field, with an average of 55 intentional walks per year since 2001. Vladimir Guerrero
has been intentionally walked 78 times in three seasons, which is why,
despite being a hacker, he ranks a relatively decent 71st overall in
walks/plate appearance. However, 37.7% of his total walks were
intentional, which is a huge amount.
In fact, here are the leaders in percentage of walks that were intentional: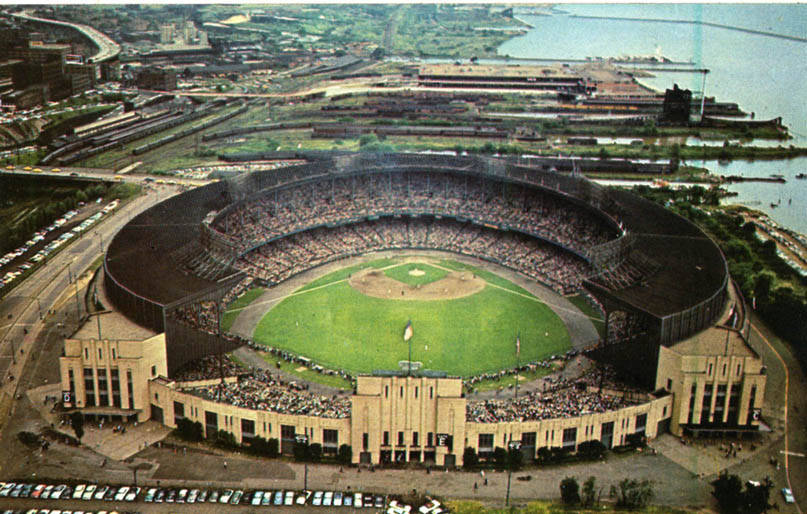 Rey Ordonez         46.7%
Vladimir Guerrero   37.7%
Tomas Perez         35.3%
Ichiro!             32.8%
A.J. Pierzynski     32.1%
That's basically a list of extreme hackers, and Rey Ordonez and Tomas Perez both also spent a lot time batting right in front of the pitcher in the NL, which will help anyone rack up intentional walks.
The guys with the lowest percentage of intentional walks are the guys who haven't been intentionally walked at all. Rickey Henderson, Tom Wilson, Carlos Febles, Jerry Hairston Jr., Tom Goodwin, Chris Woodward, David Eckstein, Luis Matos, Brandon Inge, Ramon Santiago, Ricky Gutierrez, Alex Sanchez and Jason Tyner all had zero intentional walks in three years.
That's a strange list. It's essentially a whole bunch of really fast
guys who can't hit, with Brandon Inge and two guys who played for the Toronto Blue Jays (Wilson, Woodward) thrown in.
Also, I think it's pretty incredible that Bonds, despite leading the
world in intentional walks by a massive margin, doesn't finish among
the top five in percentage of walks that were intentional.
So, once we ignore everyone's intentional walks, here's what the new
walking leaderboard looks like (non-intentional walks/plate appearance):
Barry Bonds         .1967
Rickey Henderson    .1686
Jeremy Giambi       .1657
Jason Giambi        .1610
Jim Thome           .1540
Adam Dunn           .1516
Brian Giles         .1454
Erubiel Durazo      .1436
Edgar Martinez      .1433
Mark Bellhorn       .1405
Barry
Bonds once again leads, but it's only by about 17% this time. The
Giambi boys come in just behind Rickey Henderson, who jumps way up the
list thanks to not having any intentional walks.
Of those top 10 guys, four of them played for Oakland
at some point in the last three years and another one, Rickey
Henderson, played 14 years with Oakland. Plus, the guy who ranked #11, Frankie Menechino, also played/plays for the A's.
Seven of the 10 are left-handed hitters, two are right-handed, and one
is a switch-hitter. I'm not sure what that says, but it's kind of
interesting.
Now, let's have a look at the hackiest of the hackers, the guys with the fewest non-intentional walks per plate appearance:
A.J. Pierzynski     .0256
Cesar Izturis       .0266
Rey Ordonez         .0284
Randall Simon       .0289
Bengie Molina       .0289
Shea Hillenbrand    .0296
Garret Anderson     .0307
Deivi Cruz          .0315
Rey Sanchez         .0322
Sandy Alomar        .0325
That's an interesting mix of guys who simply can't hit and guys are very good hitters, but simply refuse to take any walks.
As a Twins fan, I knew A.J. Pierzynski was a hacker, but I didn't realize he was the
hacker. Pierzynski had a total of 36 non-intentional walks in 1,407
plate appearances from 2001-2003, which is pretty amazing for a guy who
also hit .301 with a .449 slugging percentage during that span.
Garret Anderson
is even more amazing. Anderson drew a non-intentional walk in just 3.1%
of his plate appearances since 2001, and still managed to hit .303 with
a .518 slugging percentage.
If you were to put together an All-Hacker and All-Walker team, here's what they'd look like…
HACKERS
 
 C   A.J. Pierzynski
1B   Randall Simon
2B   Cesar Izturis
SS   Rey Ordonez
3B   Shea Hillenbrand
LF   Carl Crawford
CF   Corey Patterson
RF   Garret Anderson
Now,
I don't care if you call yourself a stathead or not, you can't possibly
tell me that wouldn't be a fun team to watch. Their average game would
probably be like an hour long.
WALKERS
 
 C   Jorge Posada
1B   Jason Giambi
2B   Frank Menechino
SS   Mark Bellhorn
3B   Robin Ventura
LF   Barry Bonds
CF   Brian Giles
RF   Rickey Henderson
DH   Jeremy Giambi
In addition to having Bonds, Giambi and Giles in the starting lineup, that team would also have guys like Thome, Adam Dunn and Edgar Martinez on the bench.
It's tough to find a catcher for the Walkers. Jorge Posada
led all catchers in non-IBB/PA, but he ranked just 36th overall,
whereas there were catchers all over the fewest-walks leaderboard.
Here's what I want to see happen…put those two teams on the field, with Brad Radke (1.20 walks per nine innings since 2001) pitching against the Hackers and Kaz Ishii
(6.19 walks per nine innings career) pitching against the Walkers.
Radke could probably go about 20 innings and there's a good chance
Ishii wouldn't make it out of the first.
Forget all this baseball World Cup talk, let's make this happen.