In putting together my picks for the AL and NL All-Star teams, I started thinking about just how silly it is that previously-mediocre guys who get off to good starts typically make the All-Star team. Meanwhile, no one cares what happens to mediocre guys who have great second-halves. They don't get to call themselves All-Stars for all of eternity.
In other words, Jack Wilson (who I've decided is my official All-Star Whipping Boy of 2004) is going to make this year's All-Star team because he'll end up hitting about .340 in the first-half. At the same time, if he would have hit .340 for half a season, but instead made it the second-half of the year, he likely would not be an All-Star.
So I was thinking about this first-half/second-half stuff and I had an interesting idea. What if we combine what players did in the second-half of last season with what they've done during the first-half of this year? It's essentially what they have done over the past year, between All-Star games.
Here are some players of note …
                          AB      AVG      OBP      SLG     2B     HR     BB     RUN     RBI
Barry Bonds              281     .374     .609     .797     20     33    160      94      66
Barry Bonds' numbers over the last year are just unbelievable to me. I mean, where do you start? The guy is hitting .374 with a .797 slugging percentage, first of all. Beyond that, he has an amazing 160 walks and has struck out just 33 times. Because of all those walks, Bonds has a total of 281 at-bats, so while his 66 RBIs don't see impressive, they definitely are in the context of the opportunities he's been given to do damage. He has .235 RBIs per at-bat, which works out to around 140 per 600 at-bats. Just unbelievable, but that's nothing new with Bonds.
                          AB      AVG      OBP      SLG     2B     HR     BB     RUN     RBI
Jim Thome                467     .293     .402     .664     28     47     81      96     114
If it weren't for Bonds' crazy stats, Jim Thome's last two halves might be the big story. Thome has 47 homers and 114 RBIs in his last 467 at-bats, which is incredible. In the history of baseball, the only two players to hit more than 47 homers in a season with fewer than 475 at-bats are Babe Ruth (54/458 in 1920) and Mark McGwire (52/423 in 1996). Of course, it should be pointed out that Bonds himself hit 46 homers in 2002 and 45 homers last season, while totaling just 403 and 390 at-bats.
                          AB      AVG      OBP      SLG     2B     HR     BB     RUN     RBI
Miguel Cabrera           496     .288     .351     .512     30     25     44      74      95
I got a lot of "interesting" e-mails from people regarding my picking Miguel Cabrera as an NL All-Star reserve, but I think his numbers over the last year show why I feel like he doesn't have a whole lot to prove. This is a 21-year-old hitting .288 with a .512 slugging percentage since last year's All-Star game. He doesn't walk much, but you've gotta like 95 RBIs in under 500 at-bats.
Since being called up by the Marlins in late June of last season, Cabrera has totaled just about a full-season's worth of playing time in the big leagues. He has played in 155 games and had 577 at-bats, and has hit .279/.341/.506 with 29 homers, 39 doubles and 109 RBIs. You never know quite how extremely young players will develop, but there's a very good chance Cabrera is going to be one of the elite players of this era.
While we're on the subject of young players completing essentially one season's worth of playing time, there are a few other guys who have now done that and are worth mentioning. For instance, Travis Hafner of the Indians has now had 650 major league plate appearances, in which he has hit .274/.361/.496 with 23 homers, 46 doubles and 92 RBIs. Hafner batted .298 with a .515 slugging percentage in 661 career minor league games, so his numbers in the big leagues have been pretty close.
Mets' catcher/first baseman Jason Phillips, who has split time with Mike Piazza at both positions over the past two years, now has 700 career plate appearances and has hit .272/.348/.414 with 17 homers, 37 doubles and 81 RBIs. If he had nothing to do with Piazza and he was catching full-time, you'd probably just look at those numbers are say "pretty nice for a catcher."
Tigers' third baseman/designated hitter Eric Munson, who was the third overall pick in the 1999 draft, has hit just .217/.291/.404 in 668 career plate appearances. He has shown decent power (29 homers, 20 doubles), but the batting average is horrible and he's struck out in 22% of his at-bats. Jeff DaVanon is a long-time favorite of mine who has finally gotten a chance to play this year because of injuries. In 700 career plate appearances, he has hit .268/.350/.435 with 22 homers, 27 doubles and 80 walks.
Miguel Olivo only has 504 career plate appearances, but that's just about a full-season's worth of playing time for a catcher. He has hit .245/.297/.401 with 13 homers, 27 doubles and 11 stolen bases. Olivo has walked only 31 times and has struck out in 24% of his at-bats, but he is coming on pretty strong this year, hitting .272/.324/.504 in 41 games.
And finally there is one pitcher who has basically now played an entire season. Jerome Williams of the Giants has now made 35 starts in the big leagues. He is 13-10 with a 3.81 ERA in 217.1 innings and batters have hit .249 off him. Not bad for a guy who doesn't turn 23 until December, but the 147/71 strikeout/walk ratio doesn't do much for me. The amazing thing about Williams is that he actually went the first 58 innings of his career without allowing a home run. Since then, he has served up 22 long balls in 159.1 innings.
Okay, back to the two-halves guys …
                          AB      AVG      OBP      SLG     2B     HR     BB     RUN     RBI
David Ortiz              501     .285     .353     .589     40     36     51      71     118
You know, when the Twins let David Ortiz go and sort of chose to keep Doug Mientkiewicz instead of him, I wasn't exactly against it, but Ortiz's bat would have been awfully nice in Minnesota's lineup lately. Ortiz has 118 RBIs and 78 total extra-base hits in his last 501 at-bats, which is some serious bashing. Meanwhile, Mientkiewicz has hit .274/.389/.389 with 36 extra-base hits and 48 RBIs over that same time span. Defense is nice, but that's a pretty massive difference in production.
Some other notable performances from hitter's since last year's All-Star game …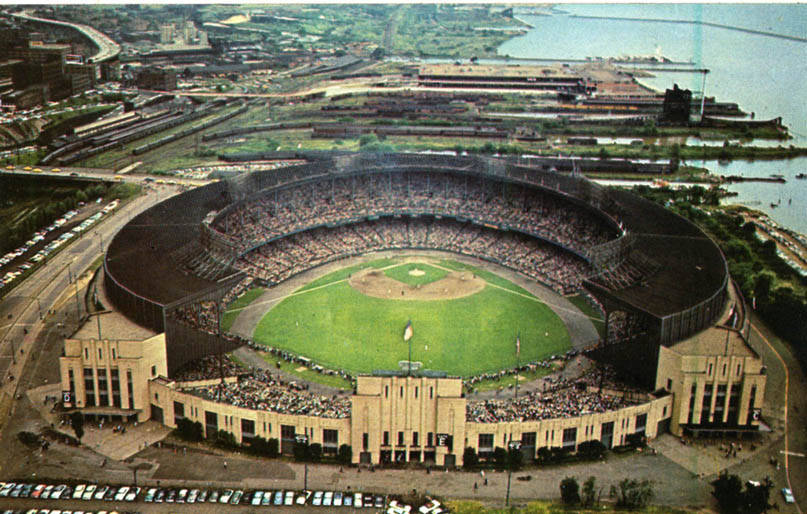 Jason Giambi has hit just .237, but he still has enough secondary skills to keep his on-base percentage (.373) and slugging percentage (.491) at good levels. He has driven in only 65 runs in the past year. Tony Batista has a .220 batting average over that same span, but unlike Giambi he doesn't have enough secondary skills to make him anything other than awful. He has hit .220/.250/.347 over his last 505 at-bats, which is about as bad as a major league hitter can get.
Frank Thomas has been putting up vintage "Big Hurt" numbers over the last year, hitting .279/.405/.604 with 39 homers, 27 doubles and 100 RBIs. Meanwhile, Edgar Martinez has managed just .265/.368/.401. Two guys I have always been high on, Mike Cameron and Bobby Kielty, have each struggled mightily in the last year. Cameron has hit .220/.307/.377, while Kielty has been reduced to being a part-time player while hitting .225/.325/.386. Luis Rivas, even with his current unbelievable hot streak, has hit just .268/.300/.432 in the last year.
Craig Wilson has always been someone who statheads have wanted to see given everyday playing time, and he's shown why over the past year, hitting .295/.384/.585 with 29 homers in 414 at-bats. Alex Rodriguez has hit .305/.410/.604 with 41 homers while splitting time between shortstop, third base, Texas and New York.
I am a big fan of Sean Burroughs, and I think he's going to be very good player for a long time, but his numbers over the past year have got to be discouraging for Padres fans. Burroughs has hit .285, which is great, but he has a total of just three homers and 19 doubles in 487 at-bats, which works out to a powerless .359 slugging percentage. The story on Burroughs has always been that people thought the power was "coming," so hopefully it is just a little late.
Now that we've covered all the interesting hitting performances of the past year, let's check out some pitchers …
                          G     GS        IP      ERA      W     L     SV      SO     BB
Eric Gagne               60      0      66.1     0.81      3     0     41     101     17
Apparently Eric Gagne wasn't all that shaken up by Hank Blalock's homer. Gagne has appeared in 60 games since last year's All-Star game. He has a 0.81 ERA in 66.1 innings and has held batters to a ridiculous .148 batting average. He also has 41 saves in 41 opportunities, along with a 3-0 record and a 101/17 strikeout/walk ratio. That's about as good as it gets.
Now, let's play a little "Guess the Pitcher" with these two starters …

                          G     GS        IP      ERA      W     L     SV      SO     BB
Pitcher X                28     28     175.2     3.54     18     5      0     159     59
Pitcher Z                29     29     178.0     3.89     13     5      0     178     49
Pretty similar numbers, right? Pitcher X is Roger Clemens, the ageless wonder who everyone is so excited about. Pitcher Z is Johan Santana, the 25-year-old lefty who some might say I am obsessed with.
Clemens is 18-5 with a 3.54 ERA in his last 28 starts. He went 9-3 during the second-half with the Yankees last year and has started this season 9-2 with the Astros. Santana hasn't been great this year, although he's been extremely good this month, but he's still 13-5 with a 3.89 ERA in his last 29 starts and he has a beautiful 178/49 strikeout/walk ratio. Clemens will be starting the All-Star game and going to the Hall of Fame, while Santana might just have to settle for being the Official Pitcher of Aaron's Baseball Blog.
Here are some of the top performances by starters over the past year …
                          G     GS        IP      ERA      W     L     SV      SO     BB
Jason Schmidt            24     24     166.1     2.27     17     3      0     172     42
Carlos Zambrano          27     27     189.1     2.38     15     5      0     163     71
Curt Schilling           27     27     189.0     3.00     12     9      0     195     31
Livan Hernandez          29     29     215.0     3.06      9    11      0     175     56
Tim Hudson               28     28     200.2     2.74     16     6      0     123     45
Brad Radke               29     29     191.0     3.20     13     4      0     118     17
Jason Schmidt has probably been the most dominant pitcher during that span, tossing one-hitters left and right while going 17-3 with a 2.27 ERA. Curt Schilling has 6.3 strikeouts for every walk, which looks impressive until you see that Brad Radke has 6.94 strikeouts for every free pass. Radke has walked a total of 17 batters in his last 191 innings, which is just insane, and two of those walks were intentional.
Livan Hernandez has been baseball's biggest workhorse (perhaps both literally and figuratively, although C.C. Sabathia might have something to say about it), with 215 innings pitched, or 7.4 innings per start. He has a 9-11 record for his troubles.
Now here are a couple of the uglier numbers from starters …
                          G     GS        IP      ERA      W     L     SV      SO     BB
Jason Jennings           26     26     143.2     6.45      9    13      0      85     79
Gil Meche                24     24     117.1     6.44      6    13      0      93     57
Jason Jennings at least has the excuse that he pitches half his games in Coors Field, although he hasn't exactly been much better on the road. I'm not sure exactly what Gil Meche's problem is, but it's bad enough that he's now in the minors. Meche actually went 10-5 with a 3.61 ERA in the first-half last year, which makes his horrendous pitching since then all the more troubling.
There were a ton of awesome performances from relievers since last year's All-Star game. Here are just some of them …
                          G     GS        IP      ERA      W     L     SV      SO     BB
Latroy Hawkins           69      0      71.2     1.63      5     1     10      52     11
Billy Wagner             50      0      55.1     1.95      1     1     29      72     11
B.J. Ryan                66      0      60.1     1.79      3     3      1      75     31
Keith Foulke             61      0      71.2     1.13      4     0     32      62     17
Danny Kolb               56      0      56.0     1.12      1     2     42      31     15
Mariano Rivera           69      0      72.1     1.25      2     2     51      60     19
John Smoltz              44      0      45.0     2.60      0     1     22      48      2
Joe Nathan               63      0      61.0     1.48      6     1     19      71     27
Eddie Guardado           59      0      63.0     1.43      4     1     35      65     16
Francisco Rodriguez      57      0      76.1     2.12      4     3      7     109     27
That's a lot to look at, I know. I'll hit on some of the important points …
First and foremost, John Smoltz has 48 strikeouts and two walks in his last 45 innings pitched (let's pause to let that soak in). Francisco Rodriguez has put up numbers very similar to Eric Gagne's, with 109 strikeouts and 27 walks (compared to 101 strikeouts and 17 walks for Gagne, in fewer innings). Mariano Rivera leads baseball with 51 saves and has actually been used far more often than most of the other top relievers.
The guy with the second-most saves on that list is, you guessed it, Danny Kolb. Kolb has 42 saves and a 1.12 ERA over his last 56 innings. Here's the weird thing though … Kolb had 23 strikeouts in 28.1 innings during the second-half of last year (7.3/9). So far this season, he has just eight strikeouts in 27.2 innings (2.6/9), yet he has a 0.98 ERA and is 21-for-22 in save chances. He has also given up 19 hits this season and each and every one of them has been a single.
Of course, along with all the impressive performances from relievers comes a couple stinkers …
                          G     GS        IP      ERA      W     L     SV      SO     BB
Billy Koch               40      0      41.0     5.93      1     2      8      40     26
Troy Percival            41      0      38.0     4.97      2     4     26      30     26
I know, as a Twins fan, I was very sad to see Billy Koch get traded to the National League. He has given me lots of joy (and given the Twins lots of games) over the past couple years. Troy Percival has battled injuries while generally just not being a good pitcher. When/if he returns to full strength, it'll be interesting to see what happens with he and Francisco Rodriguez.
Finally, while looking through these second-half/first-half numbers, something that struck me is that many of the guys having great, surprising first-halves this year, like Sean Casey or Jack Wilson, had poor second-halves last season. I was thinking that perhaps their hot starts this year were just carrying over from finishing strong in 2003, but that's usually not the case …
GROSS PRODUCTION AVERAGES (GPA)
 
                         '03 2nd     '04 1st      +/-
Sean Casey                 .245        .336     +.095
Jeromy Burnitz             .211        .306     +.095
Ken Harvey                 .234        .303     +.069
Scott Hatteberg            .251        .311     +.060
Lyle Overbay               .264        .322     +.058
Carlos Guillen             .256        .313     +.057
Daryle Ward                .233        .286     +.053
Jack Wilson                .243        .290     +.047
Juan Uribe                 .248        .298     +.040
Michael Young              .250        .288     +.038
Tino Martinez              .257        .295     +.038
Okay, after all that, what exactly have we learned? It's simple … Jack Wilson is not an All-Star.