First and foremost, I want to encourage you to participate in Tangotiger's scouting report by the fans, for the fans. This is a superb use of the Internet (so is getting married, I guess), and the more fans participate, the more powerful the outcome will be. There's a lot to be learned from an exercise like this.
Speaking of learning (pretty subtle, huh?), here are some of the items that got my attention this week:
The 2001 Mariners were the luckiest team from 1960 to 2001.
I was on vacation last week (more on that later) so I unfortunately didn't get to attend this year's SABR convention in Toronto. On the other hand, I'm all worn out just reading about Aaron's escapades, so maybe it's just as well. After one night with those guys, I'd be the ideal candidate for charging several urine-based batteries.
Chris Dial also wrote a nice review of the proceedings and even linked to Phil Birnbaum's presentation of lucky and unlucky teams. (The link is a Powerpoint file.) I hope the other SABR presenters put their presentations online, cause this is a good one.
Birnbaum looked at several factors to determine each team's relative "luck:"
Performance out of line with previous years by individual batters and pitchers,
Teams scoring and allowing more/fewer runs than indicated by their basic on-base and slugging percentages
The result is a compelling list. The 2001 Mariners were the luckiest team by far, while the 1998 Mariners were the fourth-unluckiest team. I guess they were just due.
I downloaded the Luck Excel file from Birnbaum's site and discovered that the overall luckiest team in this time period (adding up all the years) was the Reds (120 wins lucky), and the unluckiest team was the Red Sox (80 wins unlucky). Thank goodness that curse was broken!
But Mariner fans have a reason to be happy.
King Felix has arrived. I've got nothing to add to Aaron's review of Mariner rookie Felix Hernandez, but there have been a couple of great posts about the King over at USS Mariner.
First, David Cameron wrote about Hernandez's ground ball-to-fly ball ratio, basically finding that he is a strikeout/ground ball pitcher, which is a lethal combination. By the way, look past David's analysis of ground ball vs. fly ball pitcher variances and read the excellent analyses in the comments instead. David followed up with this statistical review of Hernandez's first three starts.
How the Braves are doing it.
The Atlanta Braves have been putting together a remarkable record this year, perhaps as remarkable as the A's recent run. The Braves have lost the fourth-most salary dollars to the disabled list, but their young players (Jeff Francoeur, Wilson Betemit, Brian McCann, Kyle Davies, etc.) have filled in the gap. In fact, the Braves' rookies are second in the majors in value contributed to the team. (First? The Oakland A's.)
I learned all of this by reading Jay Jaffe's analysis of the Braves on his blog. Check it out.
Reading Jaffe's blog reminds me that there have been big changes in the baseball card industry lately, with Fleer going out of business and MLB canceling its contract with Donruss. The baseball card industry hasn't been the same since I was a kid, really.
Graphs! Graphs! Graphs!
I run a little website called Baseball Graphs, which I tend to ignore during the season while I write for The Hardball Times. But information displays are my true passion, and I love it when Internet writers and developers come up with new and better ways to show baseball stats.
Which is why I'm particularly excited about Fangraphs. Fangraphs consists of day-to-day player graphs, including batted ball information (line drive, fly ball and ground ball) for the past four years. The graphs are updated daily.
It is very difficult to create readable, insightful graphs on a mass-produced basis, which makes this site all the more impressive and useful. For instance, the following Fangraph shows how Pedro Martinez has evolved from a ground ball pitcher (green line, representing the grass) to a fly ball pitcher (blue line, representing the sky, get it?) over the last four years, though he's also managed to reduce his line drive rate in that time.
See, you may have read the sentence before the graph, but I'm guessing you got a lot more out of looking at the graph. That's why Fangraphs is already on my list of essential bookmarks.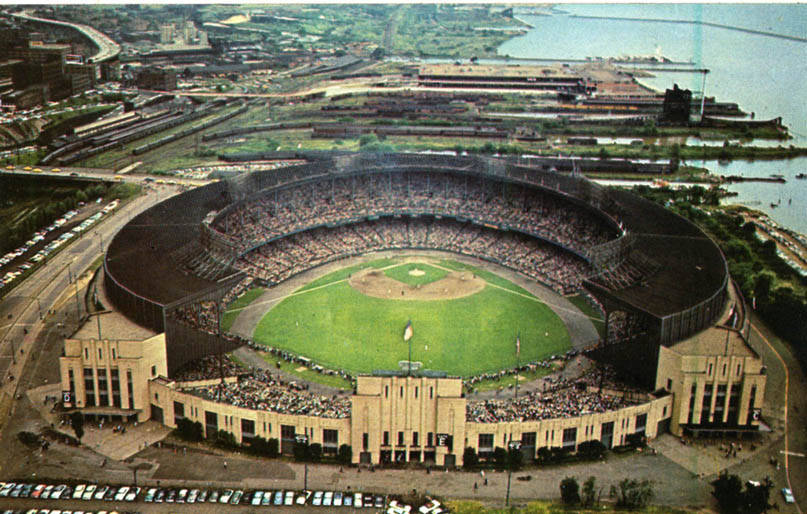 Extra kudos, by the way, go to the Batter's Box folks, for this graphical review of the streakiness of Blue Jay batters.
There's a new type of injury to worry about.
Will Carroll, who writes "Under the Knife" for Baseball Prospectus, tells us that there is a new injury we hypochondriacs have to include in our phobia.
Remember a few years ago when I said "strained oblique," and you thought "what the heck is an oblique?" rather than "oh, not another one!" Get ready for a new anatomy lesson. Trainers are starting to see more of a new injury, a strained psoas. Pronounced "so-azz," it's not Snoop describing J-Lo; it's a muscle that is one of the deep core muscles, key to structural stability. Imaging showed that Doug Mientkiewicz, scourge of writers everywhere, has a strained psoas. He'll be able to head to Florida for his rehab in high-A, but the swelling and pain may limit his mobility and swing. Don't expect much here.
For some reason, Carroll doesn't mention one possible treatment for a sore psoas, the Sacrowedgy. But then Carroll generally doesn't mention the latest cutting-edge treatments, like leeches and maggots. I guess this type of stuff makes him all squirmy.
Who has cleared waivers.
Remember when it was impossible to find out which players had been put through waivers and which hadn't? For that matter, remember when no one claimed players on waivers, out of courtesy to other teams? Those days are evidently gone, and sportswriter Peter Gammons published this information of who's been waived and who hasn't:
But there are still some interesting, possibly tradable names that did make it through, although Allen and Reds owner Carl Lindner might have no interest in moving Griffey or Sean Casey even though they cleared.

How about relievers? Steve Kline got through, so did Ryan Vogelsong, Jason Christiansen, Scott Schoeneweis, Justin Speier, LaTroy Hawkins, Duaner Sanchez, Ramon Ortiz and Braden Looper, who are all on teams that might consider selling.

And starters? Josh Fogg, Odalis Perez, Derek Lowe, Tom Glavine, Joe Mays, Tomo Ohka, Jose Lima, Bruce Chen and Joel Pineiro. Now, obviously Glavine, Lowe, Perez and Mays have contract issues, but they are experienced major-league starters, and when the Mets get Steve Trachsel back, they will have six starters and might look to see whether there is a taker for Trachsel or Glavine.

Mike Piazza cleared, as did Griffey and Sweeney. Frank Catalanotto, Dustan Mohr, Todd Hollandsworth, Todd Walker and Edgardo Alfonzo are players who could be interesting pickups for the stretch drive, as well.
I'm glad that Major League Baseball is letting this information out. It only makes things more fun for the fans.
While I'm talking about these sorts of things, I want to make sure you know about Hardball Dollars, which has a detailed spreadsheet of each team's player salary commitments per year, and Cot's Baseball Contracts, which includes the details of each team's contracts. Talk about essential…
It's High Time for Haikus
Easier to spell
than Hiram Bocachica.
Just as crappy though.
That's how Blue Think Tank began this blog entry, sparking a series of Dodger–related haikus across the Internet. Batgirl responded with her own round of haikus, complemented by artwork.
In case you were wondering, Jason Grabowski was the subject of that first haiku.
The Cleveland Indians are the Apu Nahasapeemapetilon of Major League Baseball.
Why? Because their identities are entirely based on a ridiculous stereotype of Indians. That's according to this wonderful list comparing major league teams to characters from The Simpsons. The Yankees are C. Montgomery Burns, of course. But really, when are the Indians going to do something about that goofy grinning Indian logo?
(Thanks to Jay Jaffe for the lead).
Tired of your fantasy league? Now there is an alternative…
Do you have Fantasy League fatigue? Have you been trading with the same people over and over again? Want to try something new?
Well, now you have an alternative. It's called the Fantasy Fashion League, and here's how it works:
But in Fantasy Fashion League, you draft a "fantasy" team of designers instead of athletes. Oscar de la Renta, Kate Spade and Harry Winston—these are your players. Points are earned when designers gain exposure in daily fashion headlines, in fashion magazines and on the red carpet. Points are tracked by the FFL staff and are posted daily, Monday–Friday, on the FFL Web site.
The FFL was invented by a woman who was tired of her husband's fantasy football league and wanted to have something she could obsess about too.
She also might want to participate in the Mariners' Stitch and Pitch Night. Just a suggestion.
The Canadian Rockies are beautiful.
I was travelling the Canadian Rockies last week on a family vacation. Although I grew up in the Appalachian Mountains, the Canadian Rockies are a whole 'nother thing. If you ever get the chance, go. I particularly recommend Lake Louise.
While I was on vacation, I was reminded of how some people gave Joe Morgan a hard time for skipping the Hall of Fame ceremonies to spend time with his family. I wasn't one of them. I will never criticize anyone for wanting to spend more time with his or her family. Players do owe something to the fans, but they owe more to their families.
RIP, Gene Mauch, who died last week at the age of 79, eight years younger than the oldest man to manage a professional team, Bobby Bragan.
Dave Studeman was called a "national treasure" by Rob Neyer. Seriously. Follow his sporadic tweets
@dastudes
.