Barry's Back!
The greatest player of our lifetime, Barry Bonds, is playing once again. Normally, this would be an excellent development for the game, and I'm sure Giant fans feel that way. But such is the specter of steroids, that many other fans are shaking their heads and wondering if this is a good development at all.
Isn't it time to move on? A new level of testing and compliance has been established in the major leagues. Let the process unfold, let the games go on and let your sense of wonder take hold. The man is still a tremendous baseball player. And the moribund National League West could use a new storyline.
Besides, if Bonds ever does test positive for steroids, the U.S.S. Mariner has a set of ready-made excuses.
The Indians just might win the wildcard race.
The Indians are hot. Since July 31, they are 29-11, the best record in the bigs, and they're now leading the wildcard race. They've even managed to make White Sox fans a bit nervous. Compare the sparklines between the Indians and the White Sox, including games from July 31 to September 13:
Cleveland

Chicago
The bars on the top are wins, bottom bars are losses, lines indicate home games, and the fuscia bars are games decided by two runs or less (hey, I'm just having fun with colors). As you can see, the Indians have lost only three games by more than two runs in the last month and a half. They have been among the league's best in team ERA all season long, and their offense has been on fire in the second half. Here's a list of how their regular batters have batted since July 31:
                       AB   Runs Hits HR  RBI    BA     OBP    SLG    OPS
Victor  Martinez       142    21  54   6   22   .380   .434   .549   .983
Casey   Blake          134    27  40   9   17   .299   .365   .582   .947
Grady   Sizemore       157    33  47   8   27   .299   .373   .541   .914
Coco    Crisp          162    29  53   5   24   .327   .362   .531   .893
Travis  Hafner         139    23  39   7   25   .281   .364   .525   .889
Ben     Broussard       93    17  22   8   19   .237   .297   .538   .835
Jhonny  Peralta        149    22  38   7   28   .255   .347   .483   .830
Ronnie  Belliard       142    17  39   4   24   .275   .309   .472   .781
Aaron   Boone          131    18  35   4   14   .267   .322   .389   .711
You're playing pretty well when you have only two regulars with an OPS below .800. I'd hate to meet this team in the playoffs.
Jacobs Field is a groundball ballpark.
One of the great stories related to Cleveland's success has been the re-emergence of Kevin Millwood as a staff ace. After a 4.85 ERA and -6 Pitching Runs last year, Millwood is leading the AL with a 3.02 ERA this year and he's third in the league with 27 Pitching Runs. What's the difference, you ask?
Well, his FIP is virtually unchanged from last year. In fact it's up from 3.82 to 3.92 The difference has been his team's Defense Efficiency when he pitches, which has risen from .673 with last year's Phillies to .724 this year. His fielders are converting his batted balls into outs more frequently, thanks partially to a line drive rate that's decreased from 21% to 18%.
He's also become more of a groundball pitcher. Just a few years ago in 2000, Millwood had a GB/FB ratio of 0.77 (per the MLB site), which is high flyball territory. This year it's 1.31. Turning to data from Baseball Info Solutions, the percent of batted balls off Millwood that are groundballs has risen from 41% at Philadelphia last year to 47% with the Indians this year. In fact, Millwood's 2005 G/F ratio at home is 1.64 vs. 1.01 on the road.
It turns out that Jacobs Field does that to people. According to BIS's 2002-2004 data, the groundball rate for all batted balls at the Jake was 9% higher than on the road, and flyballs were hit 11% less often. Yes, I'm saying that this ballpark appears to have an impact on the type of batted balls we see during games.
Jacobs isn't alone in this phenomenon. It's just the most extreme. As two other examples: outfield flies have been hit about 6% more often at US Cellular (White Sox) and Safeco (Mariners). In Chicago, that's been good news for the batters (more home runs); in Seattle it's been good for the pitchers (more outs).
How do ballparks impact the trajectory of batted balls? I don't know, but something is definitely going on. We'll have a lot more to say about Jacobs and every other major league ballpark in the Hardball Times Baseball Annual 2006, so order your copy today!
Who's Left Runners on Base.
You may have noticed that we've started tracking a few new pitching stats here at The Hardball Times: ERA+, SLGA and LOB%.
LOB% refers to the percentage of baserunners who don't score against a pitcher. Think of it as a companion stat to WHIP. The math is:
(H+BB+HBP-R)/(H+BB+HBP-(1.4*HR))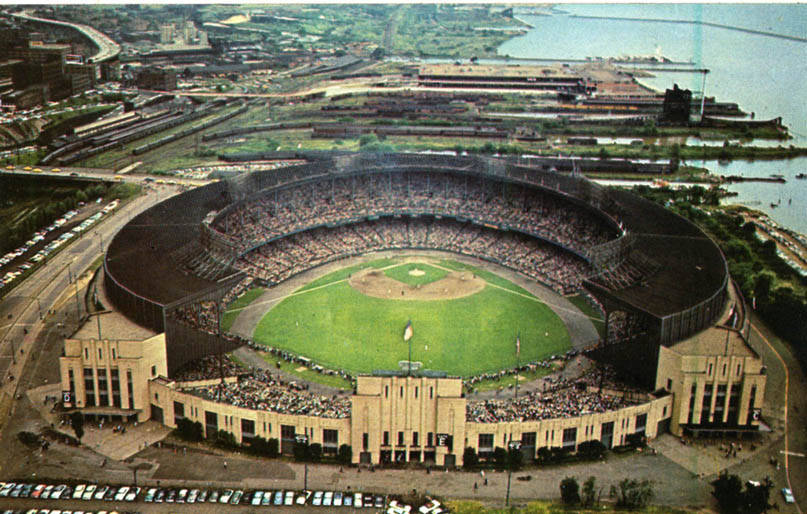 We multiply home runs by 1.4 because the typical home run has .4 baserunners on.
There's some luck behind LOB%, but there's skill too. Strikeout pitchers tend to have higher LOB%'s because they don't allow as many bloopers, while groundball pitchers tend to have lower LOB%'s thanks to the double play.
The LOB% is mighty and shall prevail. Among the National League leaders, Roger Clemens is first, John Patterson is second and Chris Carpenter is third. Those are three of the very best NL pitcher this year. The American League leaders in LOB% are Jarrod Washburn, Millwood and Bruce Chen (!). The first two guys are ranked third and fourth in AL Pitching Runs.
You may have noticed that high LOB%'s are correlated with positive differences between ERA and FIP, but that's a discussion for another day.
The Nationals set a record by having over ten consecutive one-run wins AND losses in one season.
Here's a sparkline of the Nationals' record this year, with the fuscia bars representing one-run games.
The Nationals have given their fans whiplash this year. As you can see in the sparkline, they managed to win twelve consecutive one-run games during their surge into first, then lost thirteen consecutive games as they sank back into the horde of NL East contenders.
Thanks to the SABR-L mailing list, we now know that this is a record of sorts. The previous highs for having both kinds of consecutive one-run streaks were the 1907 Yankees (9 wins, 10 losses) and the 1958 Tigers (9 wins and 14 losses). No team ever had as many as ten of each before this year's Nationals.
By the way, the overall record for most consecutive one-run wins is nineteen, belonging to Toronto in 1984. The 1933 Red Sox set the record for most consecutive one-run losses at twenty. And on a slightly related note, the Royals have lost 99 games in a row in which they've been behind in the ninth inning. I guess they suffer from the Curse of the Ninth.
Maybe Bobby Crosby is really the Most Valuable Player.
In another THT article today, Larry Mahnken makes a persuasive case the David Ortiz shouldn't win the MVP over a player such as Alex Rodriguez because, among other reasons, it is easier to replace a designated hitter than a third baseman. It's good logic.
Along the same lines, John Dewan's Stat of the Week has quantified exactly how hard it was to replace certain players during the year. Following is the winning percentage of the team when a player is in the starting lineup compared to when he's out of the lineup for an extended period due to injury (or any other reason).
                                   With   Without  Diff
Bobby     Crosby         Oak       .688    .400    .288
Dan       Johnson        Oak       .659    .404    .255
David     Dellucci       Tex       .545    .357    .187
Mark      Teahen         KC        .371    .194    .177
Alex      Gonzalez       TB        .488    .328    .159
Yadier    Molina         StL       .684    .531    .154
Dave      Roberts        SD        .556    .404    .152
Matt      Stairs         KC        .367    .233    .135
Scott     Podsednik      Chi       .645    .514    .131
Ramon     Hernandez      SD        .558    .431    .128
I'm not seriously suggesting that Bobby Crosby was the league's MVP. But he sure was hard to replace.
Scott Kazmir has arrived as a major league pitcher.
Have you noticed Tampa Bay's Scott Kazmir's second half? Since the All-Star break, he's 5-2 with a 2.71 ERA in 66 1/3 innings. He's averaging 10.6 strikeouts and four walks a game. After an inconsistent first half, his ERA is now down to 3.85 overall.
During the same period, Victor Zambrano has a 5.17 ERA. It will take a long time for Mets' fans to forget that deal.
Speaking of player comparisons, This Day in Baseball had an interesting point on the anniversary of Yaz's 3,000th hit. If Manny Ramirez continues to play and excel as the Red Sox's leftfielder, will Yaz become the greatest man to be the third best player at a position in any franchise?
It seemed to take forever for Yaz to get that 3,000th hit. I went to several games when he was stuck on 2,999, hoping to be there for the occasion, only to miss the game in which he finally reached the milestone.
Baseball players just keep getting older.
I was playing around with Win Shares the other day, and decided to calculate the average Win Shares age (player age weighted by Win Share contributions) in major league history. What I found is that baseball players are older now than they've ever been, except for the last two years of World War II.
The graph ends in 2004 with an average age of 29.3. I actually thought the average might be down a bit this year, with Bonds on the sidelines and Randy Johnson losing some of his oomph. But it's risen once again to 29.4, second only to the 29.6 and 30.2 of 1944 and 1945.
Notice some of the trends here? The average age of baseball players declined from 1945 to 1960 as the game became more racially integrated. It then leveled out during the expansion years of the 1960's, and then climbed sharply from 1978 (27.8) to 1982 (28.8). And it's been climbing steadily from the mid 90's to the present day.
I have a feeling there's a story behind that jump from 1978 to 1982. Don't you?
Announcing the leaders in Wince Shares
Inspired by a comment at the Balls, Sticks and Stuff site, I thought we might celebrate a new statistic today: Wince Shares, or the players who have made their fans wince most during the year.
True, the year isn't over yet, but I think we can safely crown Washington shortstop Cristian Guzman (0 Win Shares and -9 WSAB) the Wince Share winner in the National League. Guzman has hit a new low as a no-hit shortstop (.204./.248/.291), and the wincing is made worse by his 4-year/$16 million contract. Oy! As in Ray Oyler, generally recognized as the worst-hitting regular shortstop of all time (.207/.281/.264 in 1967). Given today's offensive levels, Guzman is worse.
The American League's Wince Share leader is a tougher call. Jose Lima has zero Win Shares and -6 WSAB, but special mention should go to the released Scott Spiezio (still with Mariner fans in infamy) who had -1 Win Share and -3 WSAB in limited playing time. Spiezio had three hits in 47 at bats, for which he was paid over $3 million.
Dwight Eisenhower was a semi-professional baseball player
Maybe I'm late to the ballpark, but I just didn't know this. Before going to college, Eisenhower made some money playing centerfield for a semi-professional team. I love this quote (courtesy of Baseball Almanac):
When I was a small boy in Kansas, a friend of mine and I went fishing and as we sat there in the warmth of the summer afternoon on a river bank, we talked about what we wanted to do when we grew up. I told him that I wanted to be a real major league baseball player, a genuine professional like Honus Wagner. My friend said that he'd like to be President of the United States. Neither of us got our wish.
If I recall correctly, Eisenhower's grandson (David, the one who married Tricia Nixon) was an avid APBA player, too.
I don't mean to get political, but consider that Eisenhower played baseball, Reagan announced baseball games, Bush Sr. played baseball at Yale and Bush Jr. owned a baseball team. Doesn't that say a lot about the evolution of the Republican presidency?
Oh man, I'm going to get the e-mails now! Well, as long as I've already opened my mouth:
Q: What's George Bush's position on Roe v. Wade?
A: He really doesn't care how people get out of New Orleans.
By the way, if you like text adventure games, you just have to check out Hamlet as Zork.
References & Resources
Thanks to the Roto Authority for the Kazmir tip.
Dave Studeman was called a "national treasure" by Rob Neyer. Seriously. Follow his sporadic tweets
@dastudes
.