Well, midseason is rapidly approaching. That means it's time to take stock of the season so far. For me, that means I run an annual column – a look at veteran players who have completely fallen off their previous established levels.
Aging is a funny thing in athletics. We can look at the aggregate numbers and note players as a whole decline each year after age 30. That said, most individuals don't perfectly adhere to the traditional aging curve. Some maintain their performance better than one would expect, others zig-zag with collapses and comebacks, and still others seemingly collapse all at once. This column examines the players who seem to be falling in the last category. They may end up rallying into the zig-zag group (actually, that's a good bet for most), but for now they're flopping entirely.
Ideally, the guys in this will be in their early 30s, and their collapse will have no injury-related reason to explain their demise. I call it the Alvin Davis All-Stars after a former Mariners first baseman from my childhood who I remember being a dependable and solid hitter for several years, until he hit a wall, never recovered and swiftly worked his way out of baseball. (I used to call it the Von Hayes All-Stars after a similar player, but switched when told he actually suffered an injury to explain his demise.)
At any rate, the goal here is to field an All-Star team of such individuals. Actually, it's better to call them an All-Collapsed Star roster of players, as their talent seems to have been sucked into a black hole. For many of you out there in readerland, these are the guys just ruining your fantasy team.
Trying to come up with a full starting lineup of these guys is a bit hard because not every position has a player in his early 30s with a clearly established performance level who has completely flopped this year. I do the best I can, though, to fill out my lineup. I primarily aim for guys in their early 30s, as that's when players are most likely to fall off considerably. Also, I'm looking almost exclusively at offensive value. One final note: Due to real world concerns, I'm writing this article on Friday, so all stats listed below are a bit out of date by the time you read this. That said, unless someone goes 14-for-16 over the weekend, changes should be negligible.
Without further ado, here are – position by position – the guys who talent forgot, circa 2010:
Catcher: A. J. Pierzynski, age 33
Here's what I wrote last year about A. J. in THT's annual preseason "Five questions" piece on the White Sox:
In the four years A. J. has spent with the White Sox, he's been probably the most consistent player in baseball. For example, since 2005, he's struck out 68, 72, 66 and 71 times in a season. He's driven in 56, 64, 50, and 60 runs each year while scoring 61, 65, 54 and 66. He's averaged 15.5 homers a year, with a high of 18 and a low of 13. Last year he splurged on doubles with 31, after pounding out 21, 24, and 24 in his first trio of South Side campaigns.
My favorite stat is his walks. He's drawn 23, 22, 25 and 19 each year in Chicago – plus 19 in his San Francisco season and 24 in his Minnesota finale. He's been hit by pitches exactly eight times a year for three straight seasons. Not surprisingly, his overall production is pretty consistent. OPS+ gives him marks of 90, 94, 83, 88.
This isn't natural. … Hell, it's not human. It's like he's a cyborg sent from the future to draw 22 walks a season or something. … I intend to keep predicting imminent doom for him — eventually I have to be right about him. I think.
The cyborg finally had a chip malfunction. As I write this, his batting average is .250, an all-time personal low. His OBP is also the worst of his career. His SLG is the lowest of any season in which he's played at least 10 games. Predictably, his OPS+ is 74, which is the wrong side of replacement level. It was actually a lot worse until recently, as a hot streak in the last 10 games raised his batting average by almost 30 points.
Has the cyborg rewired his circuitry? Who knows, but for now he's still below his typical standards.
From 2000-09, Lee hit at least .270 in each season, averaging .292 in that entire span. He's scuffled around .230 much of the year and hasn't topped .250 since the second week of the year. Just last year he topped .306 with more than 30 homers. Result: The generally dependable first baseman is suffering through his worst season since he tried to establish himself with the Marlins over a decade ago. Even if he recovers, it'll still be his worst season of the century.
Lee's decline enables him to beat out a solid field of competitors at first base. Todd Helton is having a miserable season in Colorado and Lance Berkman appears to have lost his A-game in Houston. That said, Berkman is still posting an average OPS+ (which means below average for a first baseman) while Lee has been just plain bad. It's a toss up between Helton and Lee, but I went with Lee because he's a little younger, and thus his fall a tad more surprising.
I include Figgins with some misgivings. He's terrible this year, but he's been terribly inconsistent in his career. At the plate, he was good in 2005, off in 2006, on in 2007, off again in 2008, and recovered nicely last year. He's on the Bret Saberhagen plan for hitters.
Still, to date this is the worst year he's had. His previous down years saw him hit at least .260-something. He's 30-plus points below that. Never a power hitter, he has 11 extra base hits as June hurtles to its close. His new home park in Seattle can only explain so much of his drop-off. He's been bad before, but never as this bad.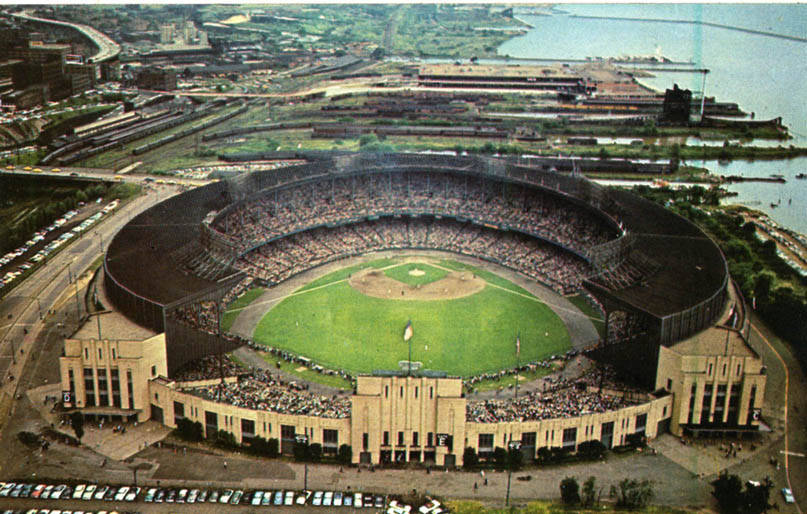 The next best contenders for this team's second base slots are Luis Castillo and Akinori Iwamura. The former hasn't been much good for years, and so far is just replicating his rotten 2008 standards. Iwamura appears to never have fully gotten his groove back from a torn ligament last year.
From 2004-09, he was very consistent, posting an OPS+ of 126 to 138 every year, with a batting average somewhere around .300 (or higher) and displaying quality power.
This year . … he's just sucked. His batting average is barely half of last year's mark, and his power is also far below his typical standards.
He's been on the DL for a while with a thumb injury, and for that reason arguably doesn't belong on this team. However, given how massively he's fallen this year, it's hard leaving him off. Is a hurt thumb really all it takes to have his OPS+ fall by almost 100 points from last year's mark? It's not like this is the first time he's been injured.

Lee and Ramirez exchange tips on how to lower their batting averages.
I know he plays third now, but there are no great candidates I see at short this year, and he certainly played the position long enough. Unlike most guys on this squad, his batting average is around his normal career mark, but his power isn't what it once was.
In his first 11 seasons, Lee's OPS was never lower than .775. As of this moment, it's at .650. The main culprit is batting average, as his current .228 mark is more than 60 points below his career record and 36 points under his previous worst.
Actually, the problem for many of the guys on this list is batting average. That's a sign that most should rally a bit in the second half, as that is one stat that fluxuates. Still, when you flop as badly as Lee and some of the others here have, Father Time is also catching up with you.
I know he was over his head last year. His batting average, OBP, SLG, OPS, and OPS+ were all the best he'd had since 2004. And I know he's generally not been the much of a hitter.
This year, he's not only flopped to new personal lows, but there's reason to think he really is about done for. He's always lived and died with his batting average, and this year his average is 50 points below career norms.
Here's Pierre's problem: He's an extreme groundball hitter whose game is built on speed. He's at that age where people lose a step.
Here's a first: A man who makes this team two years in a row!
In 2009, I included Bradley on the team because his offensive numbers revealed him declining from being one of the best hitters in baseball to a middling offensive performer.
Well, thanks to an improved second half, Bradley ended his 2009 season with a generic OPS+ of 99. This year, he's taken another massive step backward, flopping from average offensive performance to replacement level. In all, over the last two years his batting average has gone down by more than 100 points, as had his isolated power. He walks less often and whiffs more often. He's consistently gotten worse in every phase of hitting.
Other competing outfielders include Mark DeRosa and Aaron Rowand.
I know OPS+ is a blunt instrument and that sabermetric-types such as myself overuse it, but here's something I found interesting: until this year, Griffey never had an OPS+ lower than 95. I wouldn't have guessed that. He's been past his prime for so long that I didn't realize his overall performance was, by this measurement at least, around average.
Even last year, when he hit a weak .214, he compensated with power and some of the best plate selectivity of his career. A guy who can barely crack .200 has little margin for error, though. Before retiring, he lost what little edge he had left, causing his OPS+ to drop to a catastrophically bad 27.
He's easily the oldest hitter here, but there are no great DH selections. I was tempted to put Helton here, but one guy out of position is enough.
Starting pitcher: AJ Burnett, age 33
Two years ago he led the league in K/9, at 9.4 (which was actually slightly down from his 9.6 mark in 2007). Last year, he still fanned 8.5 men per nine frames. This year it's dropped down to 6.6. Along the way, his ERA has jumped from around 4.00 to almost 5.00 (4.83, the highest of his career).

Burnett investigating why he stinks this year.
Starting pitcher: Doug Davis, age 34
No one's idea of an All-Star, Davis has had a rather effective run as a workhorse in recent years. From 2004-09, he posted an ERA+ of 110 while starting 196 games. In those same years, only five pitchers started more games and only two – Mark Buehrle (121), and Bronson Arroyo (112) had better ERA+'s. He was exactly the kind of guy you wanted to fill out your rotation. Was.
In 2010, Davis is 1-4 with an ERA of 32 runs allowed in 33.1 innings.
Starting pitcher: Randy Wolf, age 33
What the hell is going on with veteran pitchers in Milwaukee this year? Wolf pitches for the Brewers and has five wins in 15 starts with a 4.79 ERA (which gives him an ERA+ of 83).
At least Wolf has had bad stretches in the past. Davis, as noted above, has fallen apart this year. Veteran workhorse Jeff Suppan worked his way out of town after posting a 7.84 ERA in 15 appearances. Milwaukee's closer is Trevor Hoffman – well, it was Hoffman until the game's all-time save king worked his way out of a job by allowing 22 runs in 22 innings. LaTroy Hawkins, arguably baseball's best middle reliever from 2002-09 (cumulative ERA+ of 152 in that stretch) has more earned runs than innings pitcher for the 2010 Brewers. Apparently, Milwaukee's where old pitchers go to die.
When I first wrote this article, I had Aaron Harang as one of the starting pitchers, but Zambrano's meltdown on Friday (allowed four runs in one inning, got into an argument on the bench with Lee, was removed from the game and suspended after it) tipped the balance in Zambrano's favor.
Excluding his 7.2-inning "season" in 2001, Zambrano's never had an ERA higher than 4.00. Right now it's over 5.00 – actually, it's closer to 6.00 than 5.00. The team unexpectedly moved him to the bullpen for awhile, making him into an underwhelming middle reliever, but Zambrano's actually pitched worse as a starter so far this year. His starter ERA is 6.12 and he's averaging less than four innings per start. In Zambrano's defense, his peripherals are fine.
He's the oldest guy here, with only Griffey anywhere near him. Ordinarily I wouldn't consider putting someone so old on the team and give the last rotation slot to John Maine of Javier Vazquez or Brian Bannister, or Gil Meche, or Mark Buehrle or – well, you get the idea. There are other guys to pick from
But Wakefield is, of course, a knuckler, and 43 in knuckler years is like 33 in human years.
He's been really consistent, with an ERA+ between 93 and 116 in 13 of the last 14 campaigns. Even knucklers have to decline eventually, and this year looks like Wakefield's rendezvous with retirement as his ERA has leapt to well over 5.00 and he still has only two wins.
There are a couple nominees for this slot. Trevor Hoffman, as noted above, has been horrible. But I'd rather give it to someone younger if I can. Kerry Wood is having a season that nightmares are made of (7.98 ERA!) in Cleveland.
Fuentes isn't doing as bad as either of them. Hey, his ERA is "only" 5.59. But then again, last year he led all MLB in saves. I know it's a highly imperfect stat and Fuentes himself wasn't nearly as good as his save total indicates, but then again Kerry Wood was a below average reliever in 2009 going by ERA+. At least Fuentes was good last year – and now, yeah, he sucks.
I don't really have a slot for middle relievers, but among the most prominent ones falling apart this year are the aforementioned Hawkins, Arizona's Chad Qualls and Pittsburgh's Octavio Dotel.
Odds are, most of the names above will rebound in the second half or next year. (Some, like Pierzynski, might already be rebounding.) The Plexiglas principle works in favor of guys having the biggest drop off in a half-season. That said, sometimes people really do get very old very quickly. These are the guys most likely to be among the suddenly elderly.
References & Resources
I checked Baseball-Reference.com to figure who belongs on the team.