The New York Yankees are making a push for the postseason. They've won 12 of their last 16 games, and their captain, Derek Jeter, returned (again) Monday night. With three teams in their way to a playoff berth, the odds are against them, but there's still a chance for the Highlanders to sneak into the playoffs.
How odd would it have been to read that paragraph a decade ago? The Yanks on the outside of October baseball looking in with just over a month to play? Back in the early years of this millenium, such an scenario would have been implausible if not impossible.
The George Steinbrenner-owned Yankees of the early 2000s spent freely and bought talent in a highly successful fashion. As a reminder of what things used to be like, here's a recap of the American League East standings since the Tampa Bay (Devil) Rays joined Major League Baseball 15 years ago. (2013 standings through Sunday, Aug. 25.)

1998	1999	2000	2001	2002	2003	2004	2005
NYY	NYY	NYY	NYY	NYY	NYY	NYY	NYY
BOS	BOS	BOS	BOS	BOS	BOS	BOS	BOS
TOR	TOR	TOR	TOR	TOR	TOR	BAL	TOR
BAL	BAL	BAL	BAL	BAL	BAL	TB	BAL
TB	TB	TB	TB	TB	TB	TOR	TB

2006	2007	2008	2009	2010	2011	2012	2013
NYY	BOS	TB	NYY	TB	NYY	NYY	BOS
TOR	NYY	BOS	BOS	NYY	TB	BAL     TB
BOS	TOR	NYY	TB	BOS	BOS	TB      BAL
BAL	BAL	TOR	TOR	TOR	TOR	TOR     NYY
TB	TB	BAL	BAL	BAL	BAL	BOS     TOR
It truly is astounding to recall how monotonous this division was back in the day. That 1998-to-2003 run in which the standings were identical for six straight seasons is unmatched in major league history. And if Toronto hadn't screwed things up by tanking in 2004 and surging in '06, it would have been nine consecutive years with copycat conclusions.
Not surprisingly, the team to knock New York from its perch was another big-money franchise, Boston, the division champs in 2007. What may be surprising is that, despite two World Series championships and several playoff appearances, that title is Boston's only division crown since the most recent expansion.
And now we come to the big shocker, the rise to power of long-time cellar dweller Tampa Bay. Sure, expansion teams are supposed to be awful early on, but the Arizona Diamondbacks, who debuted the same season as the Rays, won 100 games and a division crown in just their second year of existence. They changed the rules for what an expansion team is supposed to accomplish.
Tampa stuck to the typical script, though, finishing dead last in its first six seasons and nine of the first ten. However, a turnaround coincided with the purchase of the team by Stuart Sternberg. No, it wasn't instantaneous, but it didn't take long for the new management team to have an impact.
In 2008, the Rays zoomed from 66 wins to 97 and leapt from worst to first in the division. For the next few seasons, it was a three-team battle for supremacy between the financial juggernauts in New York and Boston and the little engine that could in Tampa Bay.
Falling down to take the Rays' former familiar place in the cellar? The Baltimore Orioles, of course, the team that has been kept out of last by Tampa Bay's former ineptitude. Without that net, it was a free-fall to bottom for the O's.
Then another strange thing happened—the Orioles got good again for the first time since winning the division in 1997, which also was the last time Baltimore had a winning record. Many people (including yours truly) looked at the Orioles' weak run differential (+7) and incredible records in one-run games (29-9) and extra-inning affairs (16-2) last year and assumed major regression was in the forecast.
Sure enough, a marked correction was in store, and the O's currently are 14-23 in one-run contests and 6-5 in games that feature free baseball. In spite of these changes, Baltimore stands at 70-59, 5.5 games out of first but only two behind Oakland for the second Wild Card. The Orioles are doing it differently than last season, but they're getting the job done again.
Toronto had hoped to get in on the fun, taking on the contracts of nearly every expensive Miami Marlins player over the winter in the hopes of getting a significant boost in the standings. Alas, essentially all the Blue Jays have acquired has been a bigger payroll, and Toronto is mired firmly in last place.
On the flip side, last year's bottom-feeders from Boston find themselves running neck and neck with Tampa Bay atop the division. While last year's tanking was a stunner, the Red Sox's return to prominence shouldn't have been. They've been a strong team for a long time, and last year was simply a major hiccup.
So what does all this mean going forward?
Despite coming off back-to-back division titles in 2011-12, New York is seeing its spending cut by Steinbrenners' sons. The efficacy of previous spending greatly diminished as injuries have devastated their former superstars—Jeter, Alex Rodriguez, Mark Teixeira, and Curtis Granderson—and CC Sabathia is having quite the down year.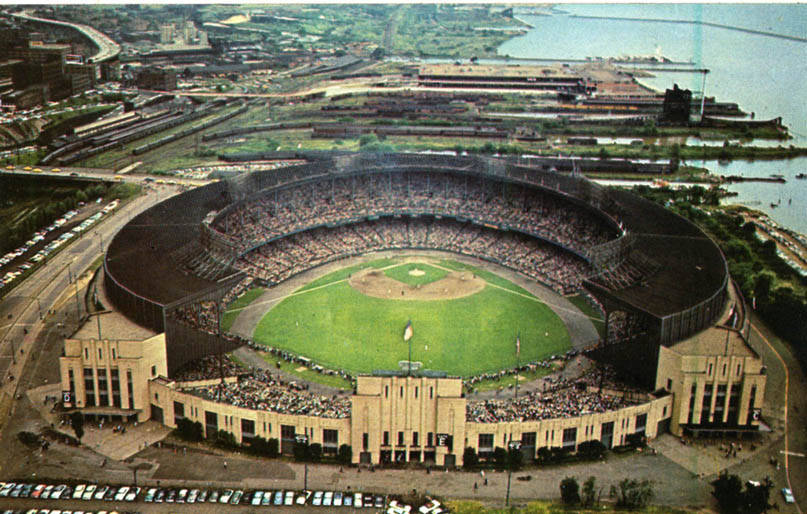 Of course, most teams—not just their division opponents—have made strides to catch up, in terms of both finances and smart investing.
As mentioned, Boston is back at the top of its game and has the front-office chops to throw its money around wisely. Tampa Bay lacks the cash, but the Rays' pitching-focused parsimony continues to produce. Batimore GM Dan Duquette has proven quite adept at piecing together a competitive team. Toronto … well, there's always hope that the big-ticket acquisitions will rebound in 2014.
It's an intriguing time to follow this division. For now and seemingly well into the future, the AL East is going to be a hyper-competitive beast.
Greg has been a writer and editor for The Hardball Times since 2010. In his dreams, he's the second coming of Ozzie Smith. Please don't wake him up.