When news broke a few weeks ago that Cuban slugger Alfredo Despaigne was playing in Mexico with a fake Dominican passport, the baseball world went on red alert for any subsequent rumblings regarding Despaigne's possible defection. As with many previous unknown talents, the possibility Despaigne might soon arrive in the majors triggered an almost irrational level of excitement and intrigue.
Baseball enthusiasts, as much as anyone, like to dream on potential, especially when it's a toolsy outfielder with 30-home run power. That such unknown players still exist in 2014, far from the eyes of fans at major league stadiums or the myriad screens devotedly tuned to MLB.tv, is an invitation for fans to keep dreaming, even as baseball's international diversity grows and scouts find fewer stones to unturn.
What we do know about Despaigne is exciting enough. The 27-year-old outfielder broke Cuba's single-season home run record in 2012, belting 36 home runs to top a mark previously set by both Yoenis Cespedes and Jose Abreu. Cespedes and Abreu have since moved to the majors, of course, and their success only adds to the hopeful fantasies we can project onto Despaigne and his potential.
Yet the allure of these never-before-seen players comes not from what we know about them, but rather what we don't know. The tendency of human nature is to imbue such unknowns with our most fanciful imaginations, and baseball fans are no more immune to this than anyone else. A player like Despaigne, whom we've heard rumors about but haven't seen, allows our minds to run amok with possibility. A similar sentiment has led scouts to mine ballparks and backfields across the globe for decades.
Baseball's past is riddled with players who almost grow in stature the less we know about them. While Negro Leaguers like Oscar Charleston and Josh Gibson never got the chance to play in the majors, their place in baseball lore has grown more secure, their ability on the diamond making them into mythic figures in the game's memory.
Those who were fortunate enough to see Charleston play hold him in the highest of regards. Many believe him to be the greatest Negro Leagues player; Bill James even ranked him as the fourth-greatest player of all time in the New Bill James Historical Baseball Abstract.
Charleston had speed, power, and anything else scouts look for in a ballplayer. He was Willie Mays before Willie Mays, as many have stated; famed sportswriter Grantland Rice once said, "It is impossible for anyone to be a better ballplayer than Oscar Charleston."
Unfortunately, Charleston's career began in 1915, far too early for him to play in the majors, but stories about his power, speed and fielding ability in center field are similar to what Mike Trout is able to do on a baseball field.
Gibson's legend is perhaps better known. A catcher, he had prodigious power. Because Negro League statistics are unreliable, Gibson's exact home run totals remain shrouded in mystery, which adds to his mythic status. His Hall of Fame plaque says he hit "almost 800 home runs," which is both fitting and tragic in the sense that we don't know how great Josh Gibson truly was.
Tales of his power have been handed down through generations of fans, and one story about a home run Gibson hit at Yankee Stadium to a point roughly 580 feet from home plate is an essential part of baseball folklore.
That Charleston, Gibson and many others never got an opportunity to play on a more prominent stage is, of course, tragic, though they remain deeply embedded in baseball memory, even if they never appeared in an official major league box score.
The same can be said about Satchel Paige who, despite excelling in the big leagues at the end of his career, played for over 20 years before a major league club signed him. The years he spent dominating in relative obscurity, then, stoked Paige's brilliance and eventual celebrity as much as his career-capping seasons in the majors. Much like other famed Negro Leaguers, Paige saw his legend enhanced by a number of probably apocryphal tales, including one in which he waved his fielders into the dugout before striking out the side.
More importantly, though, players like Charleston and Gibson carry with them a vital cultural component, reflecting the reality of segregation in baseball and America at the time. Their stories are a fundamental part of the game's history, and tales about their talent still carry a sense of wonder and outsized possibility.
As Jackie Robinson and other African Americans began proving themselves in the major leagues, the game's talent pool grew, and a wider variety of players came to the majors. Scouts cast their eyes southward and all the athletic potential found in Latin America. The existence of such untapped talent led some scouts and teams to scour the Dominican Republic, Puerto Rico and Mexico searching for the next great ballplayers. As always, the allure of the unknown, of undiscovered youths brimming with potential in some secluded backfield, drew more money toward Latin America.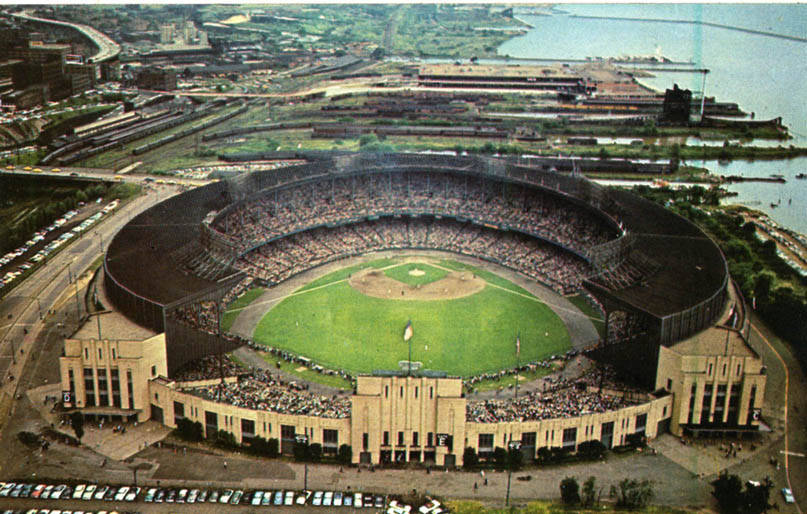 Many teams, most notably the Pirates, started signing these Latino prospects in droves, and the appeal of money and stardom in America caused many players to leave for the States. Some, however, such as Mexico's famed slugger Hector Espino, did not, instead choosing to play out their careers in ballparks other than big league stadiums.
Espino is considered the best hitter in Mexico's history and remains a giant figure in Mexican baseball even though his career ended in 1984. His hitting ability, power and brief flirtation with the Cardinals have only enlarged his mythic status. Those who saw him hit still speak about him with reverence, and, much as with Charleston and Gibson, a number of celebrated tales (apocryphal or not) continue to fuel Espino's legend.
As a professional, Espino reportedly hit between 755 and 796 home runs, which, like Gibson's vague home run totals, is both fitting and unfortunate. One prominent story says Espino signed his first winter league contract on a restaurant napkin.
Espino did play 32 games for the Jacksonville Suns (the Triple-A affiliate of the Cardinals) in 1964, batting .300 with three home runs and six doubles. His decision to return to Mexico—for good—remains as puzzling and enigmatic as Espino himself, something that further stokes the imagination in wondering how the slugger would have fared in the majors. The Cardinals invited Espino to spring training in 1965, but he never reported. Some blame contract disputes (Espino wanted a share of his sale price), others racism, and still others believe he simply preferred playing and living in Mexico.
Whatever the reason, Espino and his prodigious hitting remain a mystery, enabling the imagination to run wild.
Espino's tale is uncommon in baseball's present landscape. Major League Baseball's money and influence have only grown in the decades since Espino's career ended, and the game's international scope has widened. The Dominican Republic is now a baseball powerhouse (not just winning the most recent World Baseball Classic but also boasting more and more players in the majors), and teams, while still retaining a foothold in traditional Latin American countries, have begun snapping up talent wherever it grows. Venezuela, for example, now ranks third in the world in active major leaguers.
An increasing number of players hail from places like Brazil, Colombia and Korea. Scouts have continued to cast their glance wherever the allure of undiscovered talent takes them, and talk of constructing baseball academies in Brazil has cropped up in recent years, though the Rays had to abandon their initial inroads into the country.
MLB's international market has grown in scope and prominence, with teams spending increasingly large portions of their major league budget on players from Japan and Cuba in the past decade. All the hysteria that grew from Daisuke Matsuzaka's expensive posting fee and contract with the Red Sox in 2007 arose from this obsession with the unknown and the tempting potential our imaginations were able to dream on. The same hype followed when Yu Darvish and Masahiro Tanaka signed major league deals, though they were better-known, considering the growing profile of and attention paid to Japan's professional baseball leagues.
Cuba especially has become a hotbed for untapped talent. It is easy to see why, considering the raw, physical ability players like Yasiel Puig, Aroldis Chapman, and others have.
Given how widespread the game's reach now is, however, one has to wonder just where the next frontier of untouched potential will be found after Cuba. Will the country become the final bastion of unknown talent? Is there any un-mined country out there, far from the eyes and ears of U.S. fans, that can develop world-class ballplayers?
Sure, Brazil and Colombia are starting to produce big leaguers, but neither country has much past history or heritage with baseball, and one has to wonder if they can produce elite-level players like Cuba and Japan do. Bringing academies to these countries is the next step, yet an academy filled with unpolished teenagers is a far, treacherous path away from generating actual, worthwhile players.
Money, which major league teams can always provide, is a great equalizer, but time and patience are also needed. The cultivation of baseball skills from raw athletic ability is a fickle process, after all, and that assumes that a desire and interest in playing baseball will continue to grow among kids in places like Brazil and Colombia.
Aruba stands as an intriguing possibility, especially with 21-year-old Aruban Xander Bogaerts showing confidence and skill well beyond his years in 2014. But the island doesn't have nearly the population that Latin American powers like the Dominican Republic and Cuba do. Aruba will be hard-pressed to develop a bevy of players with Bogaerts' ability. Curacao has developed a bevy of big leaguers in a short amount of time despite its small stature population-wise, but given that the government there hosts a week devoted to its major leaguers teaching the game to youngsters and invites the press to come cover it, the island's baseball talent may not be unknown for much longer.
This makes Despaigne and Cuba even more significant in the present moment, even though he could be facing a suspension from the Mexican League after being found with the fake Dominican passport. News regarding Despaigne has gone quiet since he returned to Cuba a couple weeks ago, and therein lies what makes the country unique and fascinating.
Major league scouts have no access to professional games in Cuba, and evaluating these players must be a tricky task even as major league teams continue throwing money at Cuban defectors. Despaigne appears a sure thing, especially considering the recent success of his countrymen. Yet no one truly knows when he might arrive or how he would adjust to playing in America. He could be the next Jose Abreu, or he could be the next Dayan Viciedo – good, but probably not worth the time and money spent in acquiring him.
Evaluating a Cuban player's psychological profile is a near-impossible task, something that has been thrown in the spotlight with Puig's drag races and Chapman's passion for smoking cigarettes. If Despaigne does arrive in America sometime soon, the challenges he faces on the field won't be any more difficult than the adjustments he will encounter off the field. That he is back in Cuba, where no one from the U.S. can lay eyes on him, underscores just how much of a mystery Despaigne is. When that wall between Cuban ballplayers and the prying of eyes of big league teams will be lifted is anybody's guess.
For now, Despaigne remains indefinite, enigmatic and alluring, his talent and potential tantalizing as ever. His existence allows us to dream about the future as we do past greats who we never saw play.
Despaigne has continued this infatuation with the unknown. His stats in Mexico and tales of his home run ability lead us to imagine with the type of wonder that baseball allows for, and even encourages. And while he might still play in the majors, paradoxically, Despaigne's legend may just grow the longer he stays in Cuba.
Alex Skillin has written for SB Nation, Beyond The Box Score, The Classical, Sox Prospects, Fire Brand of the American League, and Celtics Blog, among others. Read all of his writing on his
website
, and follow him on Twitter
@AlexSkillin
.