After months and months of rumors and speculation, this is it? This is the big Carlos Beltran deal?
I don't know about everyone else, but it seemed to me like the offers the Royals were rumored to be getting for Beltran gradually involved less and less valuable players as the weeks passed. I suppose that makes some sense, seeing as though most people believed whichever team ended up with Beltran would only be getting him for the remainder of this season. So each week that passed was one more week that Beltran's new team would be without his services. Still, if you would have said last year that the Royals would end up with Mark Teahen, John Buck and Mike Wood for Beltran, I bet most people would be pretty surprised.
That's not to say they did poorly. It became obvious that, even without a trade, Beltran's days with the Royals were over as soon as the final game of this season was in the books, so Kansas City GM Allard Baird had a choice of either receiving a couple of compensation draft picks for Beltran or cashing him in for whatever he could get. I would rather have Teahen, Buck and Wood than a couple draft picks, particularly since the Royals don't have to pay these three guys any signing bonuses.
This is a deal that is extremely interesting to me from the point of view of all three teams involved. The biggest part of the deal, at least from a hype standpoint, is Beltran's arrival in Houston. Up until recently, I didn't even think the Astros were one of the teams in the running, let alone the frontrunners. Now they have a new centerfielder (I would assume Craig Biggio will slide to a corner outfield spot or back to the infield) for the rest of this season.
Adding a player of Beltran's caliber clearly helps a team quite a bit, even if only for half a season. The Astros are in fourth-place at the moment, but they are just five games out of first and just two games out of a playoff spot. Normally, adding Beltran would improve a team by several wins, but I'm not so sure that's the case with Houston.
The Astros are clearly a better offensive and defensive team today than they were yesterday, but if Biggio moves over to left field, Beltran is essentially replacing Jason Lane. If Biggio moves back to the infield, Beltran is replacing the Mike Lamb/Morgan Ensberg combo. So this isn't a case of a team trading for a star player to fill a gaping hole in the lineup. Whoever Beltran replaces will have been a solid contributor, or at least potentially a solid contributor.
Beyond that, the thing that struck me as weird about this deal from Houston's standpoint is that they are clearly making a big push for this season, as they don't know whether they'll be able to keep Beltran for any longer than that. Yet, at the same time, they just traded away one of the best relief pitchers in baseball. It seems to me that most teams trading for a potential one-year rental like Beltran wouldn't be doing so by getting rid of one of their best players. Basically, the purpose of trading for Beltran is to WIN NOW, but trading away someone like Octavio Dotel goes against that.
For the Royals, the future is obviously the point of this trade. Beltran was a great player, developed by the team and still fairly young, but he was also both expensive and almost certainly gone this offseason. The Royals get three young, inexpensive prospects to restock the system and, as I'm sure was a major selling point to Baird, all three are very close to the majors.
"It was obvious we were not going to be able to sign Carlos," Baird told the Associated Press last night. "But I think we've helped this club and gotten some players that should have very productive major league careers. I'm going to bring Buck and Wood to the majors right away."
Mark Teahen is a former "Moneyball" pick who hit .335/.419/.543 in 53 games at Double-A to start this season, and has hit .275/.383/.391 in 20 games since being promoted to Triple-A. He's a third baseman who is going to get on base a lot, but he hasn't shown a ton of power. His good hitting this year has boosted his stock quite a bit, but he wasn't really thought of as an elite prospect coming into the season.
Mike Wood is something the A's don't really need, which is a potential middle-of-the-rotation starter. After the deal went down, Oakland GM Billy Beane told the Associated Press, "Given the state of our current pitching staff, this is a reward for him and what he's done." The Royals can certainly make use of him, though.
Wood has posted extremely good ERAs in the minors, going 14-6 with a 3.27 ERA between Single-A and Double-A in 2002 and then 9-3 with a 3.05 ERA at Triple-A last season. So far this year, he is 11-3 with a 2.80 ERA in 90 innings at Triple-A. It's tough to argue with those numbers, and I do think Wood has a nice future ahead of him, but he doesn't strike me as a future star. He just doesn't get as many strikeouts as I'd like to see, with just 125 Ks in 181 career Triple-A innings and 63 in 105 innings at Double-A. Still, he is 24 years old and, like Baird said, will join the Kansas City rotation immediately.
The third prospect the Royals got came from the Astros. John Buck is a 24-year-old catcher who is hitting .300/.368/.507 this year at Triple-A. Those numbers are outstanding, particularly for a catcher who is considered a good defender, but they are also quite a bit above Buck's previous offensive levels.
Last year, he hit just .255/.301/.358 in 78 games at Triple-A. In 2002, he batted .263/.314/.422 in 120 games at Double-A. You have to go back to 2001 to find a year that looks like the one Buck is currently having. He hit .275/.345/.483 in 122 games at Single-A that year, smacking 22 homers and 24 doubles in 443 at-bats.
So that's what the Royals got for Beltran, a starting third baseman, a starting catcher, and a starting pitcher. The question will obviously be what type of starting third baseman, catcher and pitcher Teahen, Buck and Wood end up becoming. Of the three, I'd rank them Teahen-Buck-Wood, and I don't think any of them are great prospects.
Still, if the Royals can end up with a solid offensive third baseman, an everyday catcher with some power, and a middle-of-the-rotation starter — all of whom will be cheap for years — I think they've done fairly well. It surprises me that they couldn't get at least one "A level" prospect in the deal, but I guess the market just wouldn't go that high.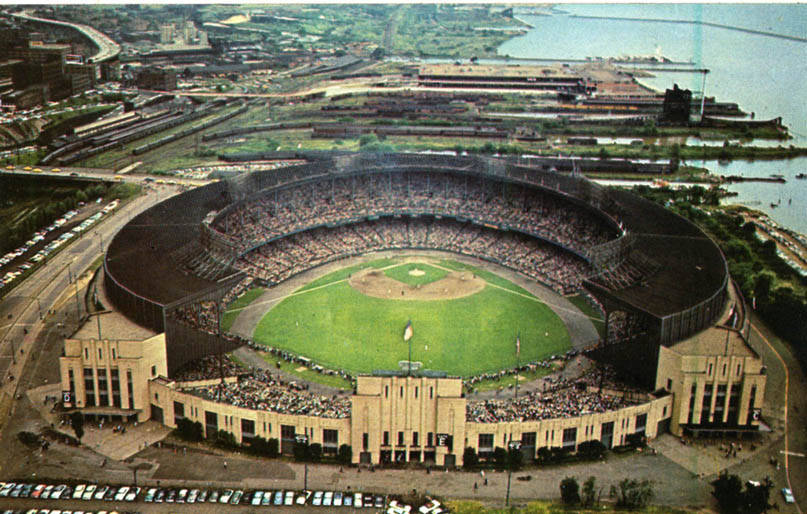 The A's are sort of the guys who get lost in the shuffle with this deal. The Royals trading away Beltran is a big story and Houston winning the Beltran sweepstakes is also headline news. As he has done before, Billy Beane acted as the middle-man here, connecting trading partners while getting what he wanted out of the deal.
Oakland's bullpen has been awful, which has been extremely surprising to me. I was one of those guys who was hyping Arthur Rhodes as someone who would do very well as a closer. He has been about as bad as I could have possibly imagined, aside from some sort of serious injury or something. He started very well, closing out six of his first seven chances, with a 2.25 ERA. After that, he just fell apart.
Following his sixth save of the year on April 21, Rhodes has gone 3-for-7 on save chances and has looked even worse than that success rate would have you believe (if that's possible). He's pitched 21 innings since then, with a 6.43 ERA and an astounding 14 walks and 30 hits, seven of which were homers. I have a sneaking suspicion that Rhodes is either still hurt from last year or he has a new injury, but that probably has more to do with my disbelief that he would be this awful than it does any sort of actual information.
With Dotel's acquisition, Rhodes slides back into the setup role that, sadly, doubters seem to be correct about him being more comfortable in. Chad Bradford will also be able to resume his strictly-setup role, which, if Rhodes is healthy, gives the A's a pretty nice lefty/righty combo ahead of Dotel.
Now, let's talk about Dotel for a moment. It seems like the Astros really soured on him pretty quickly and it is sort of hard for me to see why, exactly. He is 0-4 this year and he blew three saves, but he also has 14 saves and a 3.12 ERA, along with nearly 13 strikeouts per nine innings.
I have no problem saying that Octavio Dotel is one of the top 10 relievers in all of baseball, and this isn't some new revelation that comes with him being traded for by Billy Beane (since I know that's what some of you are thinking). When Billy Wagner was dealt to the Phillies way back in November, I called Dotel one "of the most dominant relievers in all of baseball." His numbers are, of course, a whole lot more convincing than anything I could ever say.
Here is what he has done as a reliever since 2001 …
YEAR       IP      ERA      SO     BB     OAVG
2001     84.0     1.93     128     33     .182
2002     97.1     1.85     118     27     .173
2003     87.0     2.48      97     31     .172
2004     34.2     3.12      50     15     .213
Those are just dominant, jaw-dropping numbers. Combined over the last four years, Dotel is 18-15 with a 2.19 ERA in 303 innings as a reliever. Even with the 2.19 ERA, the most impressive thing about Dotel is the huge strikeout rate; he had 393 strikeouts in those 303 innings, which works out to 11.7 per nine innings.
Incidentally, ESPN.com's Rob Neyer seemed to be right on the trail of the Dotel acquisition earlier this week. In a "chat session" he did on Tuesday, Neyer said, "I believe that Billy Beane will acquire, in fairly short order, a relief pitcher with an outstanding strikeout rate. Who that will be I couldn't say, but if you look around you'll probably be able to come up with a short list of candidates."
No reliever in baseball (with at least 200 innings) has a higher strikeout rate than Dotel since 2001. And Beane clearly likes the strikeouts. "He has a great arm, an electric arm," Beane told the Associated Press. "That's what you like to see at the end of the game. He misses bats."
It seems obvious now that the Royals should have dealt Beltran before this point, whether last season or during the offseason. Having him for this season was nice and I think the Royals thought (and so did a lot of people) that they had a chance to compete in the AL Central, but those thoughts quickly vanished once they started playing the games.
So, they've done reasonably well considering the circumstances, but their choosing not to trade him earlier is, after all, part of the reason for those circumstances. Getting Teahen, Buck and Wood for a half-season of Beltran isn't a bad haul, but getting Teahen, Buck and Wood for Beltran, period, is not great.
Meanwhile, the Astros pick up one of the most valuable players in baseball, who both improves their offense and defense. In doing so, they give up one of the best relievers in baseball, as well as a nice catching prospect. It's not so much a bad tradeoff as it is a strange one. If you're going to go after Beltran and go after the winning in the current season so hard, why trade away someone like Dotel? It just seems incredibly counterproductive to me.
The Houston/Kansas City part of this deal actually seems similar to another midseason trade involving the Astros. In 1998, Houston got Randy Johnson from the Mariners and Johnson left as a free agent after pitching brilliantly in Houston (10-1, 1.28 ERA). They gave up three prospects — Freddy Garcia, Carlos Guillen and John Halama.
While the Astros only gave up one prospect this time, they did once again give up quite a bit of value for what may end up being half a season of a star player. At the same time, the Royals get a very similar package to what the Mariners got for Johnson; three solid young prospects who are on the verge of the major leagues.
For the A's, I really like this deal. Their bullpen was an absolute mess this year and was starting to tear the team apart a bit. Starters and relievers were bickering, and it was overshadowing the always-great starting pitching and the much-improved hitting. Now, Dotel slides in as closer, and he allows Rhodes and Bradford to move down into roles they are more used to. It won't matter one bit if the relievers they already had don't start to pitch better, but when/if they do, moving everyone — Rhodes, Bradford, Ricardo Rincon, Jim Mecir — down a spot will have a big impact on the team.
Dotel is not young (he's 30 … did anyone realize he was that old?), but he'll be relatively cheap for a little while longer, so the A's should be able to hang onto him past this season. I don't think they'll miss Mike Wood one bit (although certainly they could have used him in other trades) and, while Teahen is a nice player, they have Eric Chavez locked up at third base for the rest of this decade. Teahen could have played first base or designated hitter, or maybe he could have tried the outfield, of course, but his value at all of those places would have likely been less than it is at third.
Typically, when there is a blockbuster deal involving more than two teams, you can point to one and say, "I don't like what they did here." In this case, though, I think all three teams did okay. The Astros' decision is a little weird to me, but Beltran will make a big difference down the stretch. The Royals could have gotten a lot more for Beltran at some point in the past year, but what they did get isn't bad. The A's just did a lot to fix their most glaring weakness and gave up two players who I don't think would have made huge impacts had they been kept.
I'd rank the trade as follows:
1) Oakland
2) Kansas City
3) Houston
And I'd give the A's a B-plus, the Royals a solid B, and the Astros a B-minus or a C-plus, depending on whether or not they are able to use the next few months to convince Beltran that Houston is the place for him long-term.