As baseball moved from amateur game to professional sport, fans saw several changes. One was the quality of play. Now that players did not have to hold down day jobs, they could concentrate all of their efforts on the emerging national pastime. But another change overtook the sport, as well. The rosters of the top teams in the top leagues came to be dominated by the Irish.
If you look at the country's demographics in baseball's early days, the change is not altogether surprising. Irish immigration boomed after Ireland's Great Famine of 1845 to 1852 left millions of Irish peasants in dire conditions. Immigration from the Emerald Isle did not end with the famine, either, as economic opportunity and political freedom beckoned still more Irishmen and -women to these shores in the decades that followed. The place where they and many other European immigrants arrived, the northeastern quadrant of the United States, also happened to be the birthplace of baseball.
The game spread across the country during the Civil War just as the immigrants spread to the interior in search of jobs and new lives. The professionalization of the sport meant working men could afford to play what was once the preserve of children and men whose jobs afforded them adequate leisure time—not the factory workers who labored six or seven days a week. Professional baseball and the Irish immigrants were a match made in heaven. Even as they faced nativist discrimination in other walks of life, the Irish found a home on the baseball diamond.
As it would with ethnic groups in decades to come, baseball absorbed the newcomers into the fabric of the great American game. As chronicled in David L. Fleitz's 2009 book, The Irish in Baseball: An Early History, Irish-Americans quickly took their place among the greats of the early game. The first professional team, the Cincinnati Red Stockings, was formed in 1869 and contained several Irishmen on its undefeated roster. One star player was Irish immigrant Andrew Jackson Leonard. (Although Andy Leonard was born in Ireland, he was named after an American President, suggesting that his family was already eyeing emigration as an option.)
When the Cincinnati team broke up in 1871, many of its stars were gathered among the players of the National Association's Boston franchise (they also co-opted the Red Stockings nickname.) Irish-born players also were prominent in the new team's lineup, which dominated the NA. Leonard joined Fergy Malone (originally of County Tyrone) and Jim O'Rourke (the Connecticut-born son of Irish immigrants) on a team that won four NA pennants in a row from 1872 to 1875.
The team's dominance was such that, other than the Chicago franchise, other teams could not compete and folded, often in midseason. The result was the demise of the league, with the Boston and Chicago franchises being founding members of the National League, which formed in 1876.
The Chicago franchise's owner was one of the prime movers behind the creation of the NL, and he also hired several Irish-born ballplayers. The franchise, then known as the White Stockings (later the Chicago Cubs) was known for ballplayers lived hard both on and off the field.
As was often the case in baseball's early days, several Chicago players led such raucous lives that their on-field play suffered. One such was Irish-born Jimmy Hallinan, who hit .321 in 1877 but by 1879 was dead at the age of 30. Another was Michael "King" Kelly, the game's first true superstar. The Troy, New York-born phenom was the son of Irish immigrants who became a professional ballplayer in 1873 at just 15 years old. He joined the White Stockings in 1880 and hit .316 in his time there, including an 1886 season in which he hit .388 and scored 155 runs in 118 games.
Fleitz describes King Kelly as "charming, cocky, and brimming with confidence," and it is not without good reason. Other NL teams recognized Kelly's talent, and he soon became the game's highest-paid player. He excelled defensively, as well, playing every position on the field including occasional pitching appearances. Kelly's off-the-field antics did not decrease the size of his fan base, but they did harm his bottom line: He frequently was fined by team owners for disorderly conduct.
Even so, he was popular enough to book a vaudeville act in the offseason and to have a popular song, "Slide, Kelly, Slide," written about him. As Peter M. Gordon wrote in a SABR biography, "Kelly did as much as any other player to popularize professional baseball in the 19th century." That he did so as a prominent member of an ethnic group still considered outsiders by many Americans makes his achievements all the more impressive.
There have been 48 Irish-born ballplayers in the major leagues (Baseball Reference lists 47 of them, but inexplicably leaves off their list the appropriately nicknamed Henry "Irish" McIlveen, who was born in Belfast and played for the Pirates and Yankees from 1906 to 1909). First-generation Irish-Americans, men who were born in the United States but grew up in the Irish immigrant milieu, make up an even larger number. But the farther we get from the massive Irish immigration of the nineteenth century, the more Irish-descended ballplayers became absorbed in baseball's (and America's) melting pot.
The last Irish-born player to take the field in a game was Joe Cleary, who gave up seven earned runs in a third of an inning for the Washington Senators in 1945. Other than that brief appearance, 1918 was the last major league season to feature natives of Ireland on any team's roster, as Jimmy Archer and Paddy O'Connor played their final games for the Reds and Giants, respectively.
Irish ballplayers after 1918 meant Irish-Americans, the sons and grandsons of immigrants. As the Irish mixed into American society, the Irish origins of American ballplayers became less remarkable, especially amid the ever-widening range of national origins of 21st-century players. We hardly think of Daniel Murphy or Tanner Roark as Irish ballplayers, or even as Irish-Americans, any more than we think of Max Scherzer as German.
Among the Irish still in Ireland today, there is small but growing interest in the game. As chronicled in John J. Fitzgerald's documentary, The Emerald Diamond, Irish baseball fans have encouraged the youth game and worked to build a team capable of competing in international tournaments. Although they never came close to qualifying for this year's World Baseball Classic, any improvement from a nonexistent base is progress.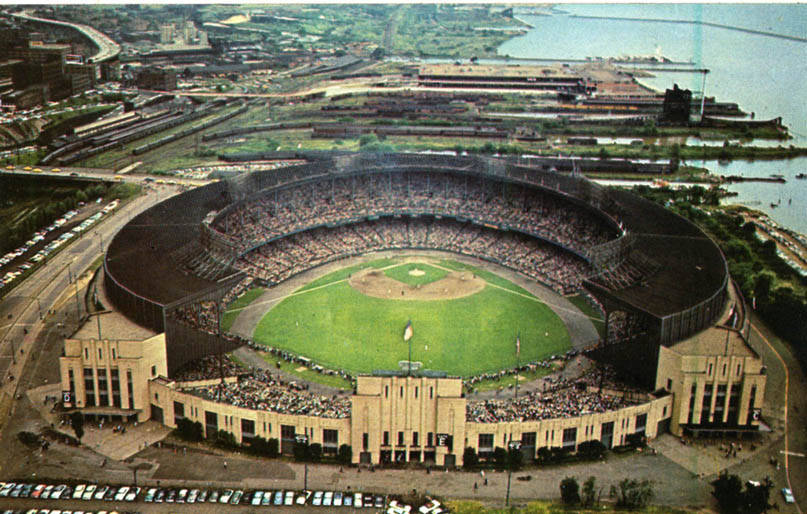 Closer to home, one Mets farmhand has given Irish baseball fans the hope of seeing one of their own in the majors for the first time since Cleary's ill-fated appearance 72 years ago. P.J. Conlon, a 23-year-old Belfast-born pitcher, has done well enough in the minors to excite conversation here and in his native Ireland. The Irish Times described the southpaw's journey to America and baseball in an article earlier this month:
Born in Belfast 12 days after the Greysteel Massacre in 1993, the son of a Catholic father and a Scottish Protestant mother who converted, he spent the first two years of his life on Rockville Street off the Falls Road. His parents, who had both spent time in America in their youth, eventually decided California's Orange County (ironically enough) offered greater opportunities for their nascent family."
Pitching for two of the Mets' single-A affiliates in 2016, Conlon put up a 12-2 record and a 1.65 ERA, That was good enough for the best ERA in the minors, and the prospect should get the chance to test his skill against higher-level competition this year. Success in the Sally League is not a guarantee of success in the majors, but Conlon's performance suggests he is the player most likely to break Ireland's major league drought.
All-Time Irish Team
So which players represent the best of Ireland in baseball? If we draw the line at players actually born in Ireland, that limits us to the 48 Irishmen who played almost entirely in the deadball era. Their obscurity, however, speaks more to our knowledge than to their talent. The all-Ireland crew assembled here makes up as formidable a lineup as any fan of that era was likely to see.
Pitchers: Since these players were active in the iron-armed era of Charley "Old Hoss" Radbourn, two pitchers for the all-time Irish team ought to be sufficient. That rotation fits our purposes perfectly, with hurlers Tony Mullane and Tommy Bond being two of the best Irish-born ballplayers at any position.
Even without his 284 lifetime wins accumulated on seven teams between 1881 to 1894, Mullane would have been notable to baseball historians as one of the few ambidextrous pitchers ever to play the game. Mullane spent most of his career in the American Association but ended it in the National League. Under the excessive pitching loads of the pre-1900 game, he had five straight seasons of 30 or more wins. His 284 wins place him at nearly the top in that category among players not yet voted into the Hall of Fame (Bobby Mathews, the son of Irish immigrants, is one of the few non-Hall of Famers with more wins, at 297.)
Bond is not far behind Mullane in wins with 214 and has a considerably better lifetime ERA, 2.14. He spent his best years with the NL's Boston Red Stockings, the dominant franchise of the era, where he gave the team three straight 40-win seasons before succumbing to arm problems in 1881. Rule changes that year also affected his curveball-heavy pitching style when the mound was moved back five feet from home plate. Bond and Mullane both worked as umpires after their pitching careers ended
Catcher: Although he was raised in Canada from the time he was an infant, Jimmy Archer's Dublin birth marks him as the majors' top Ireland-born catcher. Defensively, he was among the best and earned a reputation as a catcher you stole against at your own risk. Manager Clark Griffith said of Archer that, "There is not another man in his class when it comes to shooting the ball. He is faster than chained lightning, and he never has to take a step to get the ball to any of the bases." His offensive performance was also solid, if lacking in power.
First base: Jack Doyle, a native of County Kerry, was a hard-playing, hard-living first baseman who spent most of his career in the NL, including eight seasons with the New York Giants. Doyle had a lifetime batting average of .299 and batted .342 over a five-year stretch at the prime of his career from 1893 to 1897. His rough style on the basepaths earned him the nickname "Dirty Jack" and helped him place 31st on the all-time stolen base leader board.
Second base: Reddy Mack's exact origins are unknown. As with many early ballplayers, data are lacking. What is known is that Mack was born somewhere in Ireland in 1866 and played a solid second base for the Louisville Colonels and Baltimore Orioles of the American Association in the 1880s. His .254 lifetime average is not the stuff of legend, but it is good enough to make him the top second baseman born on the Emerald Isle.
Shortstop: Andy Leonard. Originally an infielder, Leonard moved to the outfield when he became a professional in 1869. When he moved to Boston in 1872, he switched among shortstop, second and the outfield, excelling at all three. A .299 lifetime hitter, he was the first true star to emerge from the Irish diaspora. Leonard joined an all-star team that barnstormed England and Ireland in 1874, where he and his teammates excelled at cricket, as well.
Third base: Mike Muldoon was born in Westmeath in 1858 and served as the regular third baseman for the NL's Cleveland Blues and the AA's Baltimore Orioles in the 1880s. His 3.8 career WAR over five seasons was as much about his defense as offense. After batting .199 in his final season, he disappeared from baseball and history—even his death date is uncertain. That level of obscurity usually rules out being on all-time greats lists, but Ireland produced surprisingly few players at the hot corner.
Left field: Curry Foley's defense did him no favors—a .819 fielding percentage as an outfielder was poor even in that era—but the left fielder for Boston and Buffalo in the early 1880s made up for it with a steady bat. He also was durable, usually at or near the top of the league in at-bats and games played. Among his standout accomplishments, Foley was the first major leaguer to hit for the cycle.
Center field: Queenstown native Patsy Donovan played in more games than any other Irish-born player over his 17-year career, most of them with the Pittsburgh Pirates and St. Louis Cardinals. With a lifetime batting average of .301 and just 16 home runs, he was clearly not a power hitter, but his speed on the base paths amplified those singles. Donovan still ranks 31st among all-time stolen base leaders, tied with Doyle. Despite hitting .303 in 1894, he also led the NL in sacrifice bunts, which tells you as much as anything how different the game was in those days.
Right field: Jimmy Walsh fills out the all-Ireland team. He started his baseball life as a pitcher, then moved to the outfield when he joined the Philadelphia Athletics in 1912. He played on two world championship teams, and while not a strong hitter (.232/.330/.317), his speed on the base paths helped his teams score runs in the hit-and-run small-ball age in which he played.
References & Resources