Rafael Furcal is playing right now for his career. On several levels, the next week to two months can determine where it goes from here. His contract for the Dodgers is about to run out, Dee Gordon will be the Dodgers starting shortstop next year and Raffy will be looking for a job.
It has been a bad year for him, but he is showing flashes of returning to being a semblance of his former self, as evidenced by his play against the Nationals last Saturday night. He made two sterling plays at shortstop that helped stop up a leaky Dodgers pitching performance, then hit a walk-off double in the ninth to get the Dodgers a much-needed win. If he plays well, he can perhaps end up on a contender for the stretch run and set himself up for a decent contract next year. If that game was a fluke, he may be doomed to watch Gordon audition for next year while sitting on the bench, while having to perhaps hope for a minor-league deal to catch on to another team next year.
He turns 34 in October, too old and with too much history to merit a long term, double-figure contract, but not too old to get a starting job on a good team if he plays his cards right.
There are other issues at hand. It seems that Jamey Carroll is the Dodgers infielder contenders are most interested in. He is cheaper than Furcal and has been more durable and effective this season. The gamble would be that Furcal, if he can return to all-star form, can still be one of the best shortstops of the game and play a truly pivotal role on a contender. The question is who would want to take on the salary and the risk. You know exactly what you are getting with Carroll, but what are you getting with Furcal?
Furcal, in top form, is a multi-talented player. He can hit leadoff, he has some power and he is an amazing fielder. Five times in his 12-year career, he has had an OBP of greater than .350. He has pretty consistently stuck around his .283 lifetime batting average. He will score runs when he has bats behind him, and earlier in his career was one of the top base stealers. He has power—when healthy he is good for 25-plus doubles a year and can get at or near double figures in homers and triples.
On defense. he is usually in the top three for Range Factor/Game at his position, and while he has certainly committed his share of errors (including the notorious three-error inning a couple of years back) one can also see that he is also near the top for assists and pu-outs. His busyness can be attributed to playing a large amount of his games behind groundball pitchers, especially early in his career.
It's not to say the injuries and age haven't slowed him down. In 2009, his last truly healthy year, he hit .269/.335/.375/.711, down a ways from his career figures of .283/.349/.407/.756. His average and OBP were down, but his nine homers and 28 doubles said he still had some power (for a shortstop). His stolen bases were also significantly down. The next year, while he played in only 97 games, he looked to be returning to form. His .300/.366/.460/.826 matched, nearly matched or exceeded his career highs, while his stolen bases and power numbers were similarly good. His fielding stats gave remained consistent.
While injuries and salary would be an obvious concern to any potential Furcal suitors, if healthy, it would be reasonable to suggest that even if he played at his by mediocre (by his standards) 2009 level, he would still represent a significant upgrade over many contending teams' shortstops.
In the AL East, Derek Jeter isn't going anywhere for the Yankees, and the combination of Marco Scutaro and Jed Lowrie seems to be getting it done for the Red Sox.
The Rays, however, are in an interesting situation. While they are certainly in contention, the talk is as much about who they are going to unload as who they will add. The team is not sure if it's a seller or buyer yet, which "is typical of a team with no room for budgetary error and plenty for restocking the cupboard," writes Yahoo's Jeff Passan. In between the B.J. Upton and James Shields speculation, there is a hole at the shortstop position. Reid Brignac wasn't cutting it offensively, and got sent to the minors. The current platoon of Elliot Johnson and Sean Rodriguez is no solution. Bill Ladson of MLB.com says Tampa Bay has interest in Nationals shortstop Ian Desmond, perhaps in a deal involving Upton.
Desmond has popped up in many trade scenarios, with the Nationals looking for power bats in the outfield. Statistically, Desmond is similar to Furcal—he is slower, but has a lot of range, commits too many errors and brings some gap power. He has taken a step back offensively from his first full season, but comes much cheaper than Furcal would. If Desmond is not available and the Dodgers are willing to pick up a large chunk of Furcal's salary, this could make sense.
The AL West contenders all seem to be set at shortstop. Elvis Andrus is the shortstop of the present and future in Arlington, while Erick Aybar is the incumbent in Anaheim.
In the AL Central, while many of the teams are calling the Dodgers' Ned Colletti about Hiroki Kuroda, the contenders are in little need of shortstops. Jhonny Peralta is having a career year for the Tigers, while Asdrubal Cabrera of the Indians has joined the elite class for the position. Alexei Ramirez has been decent for the White Sox. In need of help at the position are the Twins, hanging on ever-so precariously in the race. The Twins seem focused on improving their bullpen first, although Ken Rosenthal said that they were interested in Desmond. So like the Rays, they probably prefer the long range returns of a player like Desmond over renting an aging player like Furcal.
In the NL, the contending teams in the East look pretty set on shortstops. Despite some silly trade rumors, Jimmy Rollins is staying in Philly, at least for the season. While Alex Gonzalez is not exactly setting the world on fire in Atlanta, the Braves seem more concerned with trying to net some relief help.
The NL Central and West are different stories.
In the Central, the Pirates don't know what to do with finding themselves actually in the race, and it looks like they don't want to either pay the prices or give up the prospects to make a serious move. "This club deserves something to help them, but at this point the acquisition costs are just so high that it's been a challenge," said GM Neil Huntington. Incumbent Ronny Cedeno is having a good year in the field, leading all shortstops with a 5.26 Range Factor/nine Innings and a competent year at the plate, so they'll probably not make a move there. The Cardinals seem to be happy with Ryan Theriot, and are more concerned with shoring up their pitching staff, which they did on Tuesday.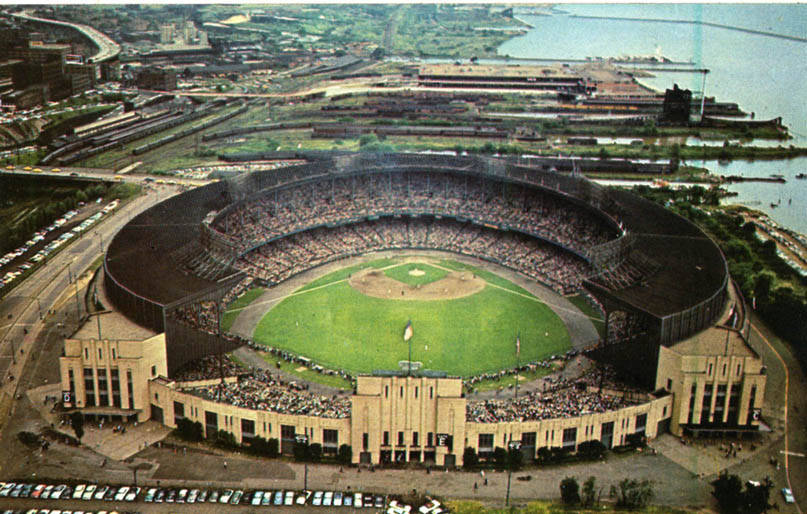 The wild cards are the Brewers and Reds. Yahoo Sports said the Brewers were involved in talks with the Dodgers about a trade for Kuroda and Furcal. The Brewers are in "win now" mode after acquiring Francisco Rodriguez, and they have a strong fielding shortstop in Yuniesky Betancourt, but with his offensive numbers at .253/.273/.371/.644, they may be after some punch. Furcal could help them in this regard. They have also shown interest in Clint Barmes and Carroll, two players with more versatility than Furcal.
Despite being only four games out of first place, the Reds have ooked like sellers instead of buyers at the deadline, giving up Jonny Gomes to the Nationals, so they probably won't look to fill needs at shortstop, now manned by an aging Edgar Renteria and a primarily defensive Paul Janish.
The NL West has some opportunities for someone like Furcal. The enemy otherwise known as the Giants, has an old Miguel Tejada who may or may not come off the DL soon, and while he mends, Brandon Crawford and Mike Fontenot are offensively ineffective. Furcal would be a nice gamble for the stretch run, and help fortify the Giants' middle infield, which has been decimated by injury. The Giants, after acquiring Carlos Beltran, look to be out to win.
Among the best opportunities for Furcal lies with the DBacks, who recently lost Stephen Drew for the season. There hasn't been a big trade buzz, but it's hard to believe they're feeling set for the stretch run with Willie Bloomquist and Cody Ransom at shortstop.
Furcal is not a blue-chip guy anymore, not someone who is going to change anyone's fortunes by himself. That being said, despite his age, his injury history and his contract, he should be an attractive option for many teams. Some of the borderline or more financially challenged teams would be helped because the Dodgers would surely pick up the bulk of his salary, and he will surely be a free agent after the season.
If healthy, he provides a bat, some speed and some fielding prowess, not to mention a veteran presence in the clubhouse. To more veteran teams like the Giants, Braves or Red Sox, he would provide immediate veteran depth to teams who have holes in that position and could use some short-term help to make a long run in October. The Dodgers would not expect much for him, and it would give Furcal the opportunity to play for a contender and the Dodgers the chance to give Gordon playing time.