It's December, so for me that means it's Hall of Fame month. Early next month, Cooperstown announces the results of the annual BBWAA election. With that in mind, last month I wrote a piece for THT, "The Cooperstown case for Tim Raines."
This time, I'd like to make the case for another player: Jeff Bagwell.
Simply put, Bagwell was one of the most impressive offensive forces of his generation. His career was a bit too short to achieve the big, eye-catching milestones, but what he did in his prime was still impressive enough.
Last week with Raines, we looked at both peak and career value, as peak versus career is the main debate in how someone values a player's career. Let's do the same thing with Bagwell.
Peak value
This is where Bagwell's case really shines, as his offensive peak was outstanding. Actually, it's that he had so many outstanding seasons that nearly his entire career feels like one long, extended prime. In 15 seasons in the majors, Bagwell made the top 10 in some category, or categories, almost every year except for his final campaign.
Bagwell was almost never the best at anything, but he was among the best at almost everything. He never topped the league in homers, but he often was among the league leaders. Twice he was runner-up in dingers, and another time he finished in third place. In all, he had three 40-home run seasons alongside another trio of 39-homer years.
But Bagwell wasn't just some one-dimensional slugger; he could also hit for average. Bagwell posted a half-dozen .300 seasons, and when he was under .300, he wasn't under by much. In 1994, he posted a career-best .368 average, which placed him second behind Tony Gwynn in the NL. When you can out hit everyone not named Tony Gwynn, you're doing a heckuva job.
Aside from power and average, Bagwell also possessed impressive plate discipline. In the first seasons of his career, Bagwell posted respectable walk totals, but he gradually improved. From 1996 to 2002, he posted seven straight 100-walk seasons, totaling 834 free passes in all during that stretch. In 1999, he posted a personal-best 149 walks.
Power, average, walks—yeah, Bagwell could do it all—plus a little more. He was also a pretty good base stealer. Not a great one, but Bagwell was a good bet to swipe double-digits a year. Twice he made it into the low 30s. As an added bonus, Bagwell had a really nice success rate on the bases. From 1993 to 1999, he was successful in over two-thirds of his steal attempts, getting 141 steals in 189 attempts.
A lot of guys hit for power, or have a nice average, or draw walks, or help their team out on the bases, but what makes Bagwell so special was that he could do it all, year-in, year-out for over a decade. And with the exception of steals, Bagwell did all of it at an elite level on a regular basis.
Oh, and let's add this last little item to the hopper: Bagwell did this while spending most of his prime in the worst ballpark for hitters of modern times: Houston's Astrodome.
Minute Mark Park has been around for so long, and has been such a great hitter's park that entire time, that it might be easy to forget how many seasons Bagwell played in the Astrodome. The Astros last played there in 1999, and Bagwell's best years ended in 2001.
Despite that, from 1991-1999, Runs Created says Bagwell was the third-best hitter in all baseball, behind only Barry Bonds and Frank Thomas. WAR agrees, naming him the third-best position player overall behind Bonds and Ken Griffey Jr.
That's where Bagwell rated in his prime: For an entire decade, he was in the rarified air of Bonds, Griffey, and Thomas.
And at his absolute best in 1994, Bagwell was something truly special. He led the league in RBIs and finished second in homers and batting average. No National Leaguer has won a Triple Crown since Joe Medwick in 1937, but Bagwell damn near did it. He posted a .451 OBP and a .750 SLG, which nearly set a new all-time single-season NL record for slugging percentage.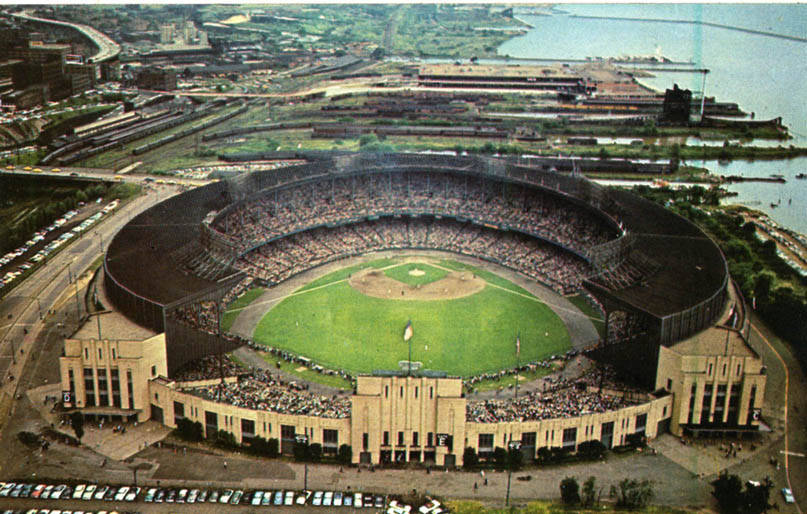 Yeah, if you're into peak value, Bagwell is almost impossible to deny.

Bagwell blasting away
Career value
Bagwell's Hall of Fame case works better with peak/prime value than career value, but he still has a very strong career case for Cooperstown.
As dominant as Bagwell was, at first glance his career numbers don't seem as impressive as you'd expect them to be. For example, in this power-happy age, the great power-hitting Bagwell missed 500 homers.
Bagwell's career was short. In 2003, he belted 39 homers to earn some support in MVP voting. Two years later, he knocked out a mere three homers in what proved to be his final season. It's true that Bagwell missed the magic career milestones, but his career numbers are still comparable to many Hall of Famers.
Let's look at homers for a second, one of baseball's glamor stats. Bagwell was short of 500 homers with "only" 449, but 500 has never been the in/out line. It's just the automatic/non-automatic line. His 449 shots put Bagwell in 35th place all time. It's more than Hall of Famer sluggers Duke Snider, Billy Williams or Andre Dawson. Yes, Bagwell played in a better era for power, but those guys all played in better parks.
Think about it, people: There are about 150 Hall of Famers inducted for their performance as position players in the major leagues. Therefore, by definition, you don't have to be ranked in the top 20 in homers to be a viable candidate. Let's look at Bagwell's career rankings in several categories.
Base on balls: 28th (1,401)
Home runs: 35th (449)
Hit by pitch: 40th (128)
Extra-base hits: 41st (969)
RBIs: 46th (1,529)
Runs scored: 63rd (1,517)
Doubles: 64th (488)
Total bases: 66th: (4,213)
Even if you ignore the Hall of Famers inducted for their glove work, or those in as pure peak players, or those mistakes that don't belong in there, Bagwell's career totals fit comfortably in the existing confines of Cooperstown. None of these are overwhelming numbers, but the only way someone gets these career numbers and gets left out is if he lacked much of a peak. That ain't Bagwell.
And if you want, don't forget his career rate stats are still terrific: a .297 batting average, .408 on-base percentage and .540 slugging percentage.
Let's compare Bagwell to Dawson, whom the BBWAA recently elected. Dawson had the far longer career, lasting six more seasons and playing in nearly 700 more games. Despite that, Bagwell tops him in homers, 449 to 438. Bagwell thrashed Dawson in batting average, .297 to .279. He scored more 144 runs and had almost as many RBIs as Dawson.
Dawson's big advantage comes in hits: 2,774 to 2,314, but that's entirely due to walks. Dawson walked just 589 times in his career, while Bagwell had 1,401. Even with his shorter career and fewer hits, Bagwell actually got on base more than Dawson. As a result, Bagwell destroys Dawson in OBP (.408 to .323). And Dawson was a hell of a player.
Taking it from a more sabermetric point of view for a second, Bagwell's career Wins Above Replacement ranks him as the 57th-best player ever (excluding pitchers, he's 37th). He ranks 37th in career Runs Created.
Here's another way of looking at it: Bagwell might have retired as the greatest first baseman in National League history. If not him, then who? Lou Gehrig played in the AL, as did Jimmie Foxx, Thomas, and (usually) Eddie Murray.
Prior to Bagwell, the battle for the best NL first baseman fell to either some 19th-century guys like Cap Anson and Roger Connor, or Johnny Mize or Willie McCovey. Credible cases could be made for all, but a reasonable case could be made for Bagwell over them.
The 19th-century guys played too far back in a much weaker overall league. Mize was a lot like Bagwell—power, average, walks—but had an even shorter career. Bagwell had fewer homers than McCovey, but more extra-base hits, more times on base and fewer outs. In his New Historical Abstract, Bill James ranks Bagwell the third-best first baseman ever, first among all NL ones.
Personally, I might take McCovey over him due to the difference in eras (McCovey played in the pitcher-happy 1960s), but if there's a credible case that Bagwell is the best at his position in the history of his league, that's an argument for induction. His best challenge to the title is the guy who emerged later on, Albert Pujols.

He's well-remembered in Houston. But will enough outside of there vote for him?
Bagwell and Cooperstown
Yet, despite all that, Bagwell debuted on the ballot with only 41.7 percent of the vote. Many were upset about this showing. One main reason was given that I'll discuss in the second (hint: It begins with the letter "S"), but his showing was in many ways very typical.
Here are two quick comparisons: Ryne Sandberg and Barry Larkin. Like Bagwell, both Sandberg and Larkin were longtime NL infielders strongly associated with one team who each won an MVP and were widely considered a future Hall of Famer while playing.
In Sandberg's first year, he got a little under 50 percent of the vote. Larkin barely made it over 50 percent in his first year. Both topped Bagwell by a bit, but they're all far closer to each other than to the 75 percent required for induction.
What's going on here? It's difficult to get elected without a strong hook. A player needs something clear to stand out so that a person can hazily think about him for just five seconds and think, "Yeah, he belongs in." It can be 3,000 hits or 500 homers or a reputation as the greatest defensive shortstop ever or whatever, but you need that hook to get in on the first try.
As is, too many BBWAA writers serve in AL cities and never paid much attention to Bagwell. Or maybe they were long since retired and didn't pay much attention to his career. Getting 40 percent of the vote or more on the first ballot is actually a terrific start. To date, the only people who started higher than Bagwell and are not currently in Cooperstown are guys still on the ballot: Larkin and Lee Smith.
Bagwell did worse than Sandberg and Larkin, admittedly. That's probably partly because Bagwell was hurt by his team's poor performance in the postseason. In his first four postseason appearances, Houston got bounced from the ALDS each time. The Astros didn't advance until Bagwell was past his prime. In 129 postseason plate appearances, Bagwell hit an uninspiring .226/.364/.321.
Bagwell and steroids
Yeah, but there's one little extra factor, though: that "S" word: steroids. Bagwell has been suspected of using steroids, and one theory explaining his low showing last year was that the BBWAA punished him as a possible doper.
Was he named by Jose Canseco as a possible 'roider? No.
Was he named in the Mitchell Report as a steroid guy? No.
Was he known to flunk any drug tests at any point? No.
Did he voluntarily admit to taking 'roids like Ken Caminiti or Jose Canseco? No.
Then why do some think he did it? Simple, he's got big muscles and hits lots of homers in the 1990s. Oh, there's a little more. He had a big power spike at age 26 and maintained it. He lifted lots of weights, just like some other accused and known 'roiders did. Largely, though, it's skepticism of the entire era.
Really, though, it's just suspicion. Being muscular and lifting weights doesn't make Bagwell a steroid guy. In fact, they explain a power spike without 'roids.
Having a power spike doesn't make him a steroid user. A generation earlier, Snider had a power spike at the same age. Like Bagwell, he'd been in the league for a few years when it happened, and he kept his power for many years. Heck, even Thomas, Bagwell's peer and poster boy for the anti-'roids movement, had a nice power spike just a year earlier at age 25.
Frankly, I'm not sure the BBWAA did vote against him as a 'roider. As noted above, his vote total makes sense even aside from that controversy. It might explain a little bit, but that's all.
That said, I think steroids might hurt him more this year than last year. Ultimately, Bagwell might be the person to pay the price for the recent Ryan Braun news. Braun, as I'm sure many out there in reader-land know, is the recently named NL MVP who even more recently has been named as a guy who tested positive for steroids.
This happened just on the eve of Cooperstown voting, and a lot of people are acutely concerned with possibly bestowing any award on any suspected individual. That would be a shame.
Here's the dilemma facing the BBWAA: Due to the imperfect knowledge we have of who did or didn't do steroids, the voters will have to end up doing one of two things —either elect a guy who did steroids or keep out someone who never did them. Given our lack of concrete evidence, it's hard to avoid one of those two options.
Bagwell is an interesting test case for the BBWAA. To date, the only other steroid candidates on the ballot are pretty open-shut cases. Mark McGwire's congressional testimony created a widespread belief he was took them, and he's since admitted it, and Rafael Palmeiro famously flunked a drug test.