Clayton Kershaw is good. Really good.
This is not debated, or even debatable. Right now, Kershaw is the best regular-season pitcher in the game. Make the Peyton Manning postseason comparisons if you will, and I'll remind you you're comparing Kershaw to one of the best quarterbacks ever to play the game. You'd rather he be Terry Bradshaw?
What is debatable is just how long Kershaw can stay the best pitcher in the game. The question is valid in both a risk-based model and in a historical comparison. However, it doesn't seem that anyone has found a valid answer to this question.
While we cannot predict the future, we can project it reasonably. As good as Steamer, Marcel and the other available models are, injury risk is a very difficult thing to project. It's not impossible, however, as I've been doing so for over a decade with my own system. (I'll spare you the details, but it involves 11 factors and an actuarial type table based on the actual risk for major league players.)
This year, in early runs of my system, Kershaw is showing up as an elevated risk. While I normally have used bands to describe the risk of a player so as not to confuse (or risk reverse-engineering by smart guys like those around here), there always has been an underlying number.
The scale is actually from 8 to 110. It started as 0 to 100 years ago, but alterations to the underlying actuarial values have shifted it and, for consistency, I've stuck with it. While the inherent risk implied by the number stands up in larger numbers — a 50 risk should have a qualifying DL stint about 50 percent of the time — it doesn't do much for the individual player.
Kershaw is at 59 this season — again, in an early run — which is slightly above the standard. This isn't to say that Kershaw has a 59 percent risk of injury. Like any player, he's either going to be injured or not, but the elevated risk would be present if their were 1,000 Kershaws out there. (And wouldn't that be awesome? Maybe if we kept some of these youth pitchers healthier, we'd find more, but I digress.)
Beyond the simple injury risk, which is nearly 50 percent for any pitcher over any three-year period, there is the "odometer" concept. Aside from the greats of the game like Maddux, Clemens, Seaver and a handful of others, every pitcher declines. For some that decline is exceptionally steep, and for others it's a shallower but inevitable drop-off.
No pitcher has an odometer on his shoulder, and at this point, no team takes an objective measure of fatigue. The best tools baseball has in its battle against arm injuries is hope and a pitching coach that asks, "How you feelin'?" MLB is making steps with its PitchSmart program, but it will be a while before we know what the long-term effects are, if any.
Historical Comps
Looking to history to guide us, there are a couple of easy comparable players, or comps, that are tossed out regularly. Sandy Koufax is an all-time great and was a Dodgers lefty, so the comparison seems apt, but there's little parallel to Koufax and Kershaw besides a letter, a throwing hand, and a franchise.
The better comp is Pedro Martinez. While Martinez's greatness came mostly after his Dodgers days, Martinez's high peak is certainly very comparable to Kershaw's current run. Martinez's run also went significantly longer than Koufax's. Depending on how it's defined, Martinez's peak could be defined as early as 1995 and as late as 2005. Ten years is not a "peak." For most, it's a career.
However, at age 34, shoulder surgery took away everything but Martinez's intelligence. He was able to be effective, but not for long. It was a pattern we've seen again and again. Elbow surgery is easy, but shoulder surgery is still nearly impossible to come all the way back from.
Pedro's shoulder problems were presaged by a rotator cuff injury in 2001. He came back well, but that age-29 issue certainly has to worry those that see Kershaw headed into his age-27 season with an earlier peak and workload. (More on that in a bit.)
Other historical comps aren't as positive. Don Gullett and Gary Nolan of the Reds both had early peaks but were out of baseball by age 30. Dave McNally could have been the best of the Weaver-era pitchers, but he burned out at age 32 after a peak that looks eerily like Kershaw's.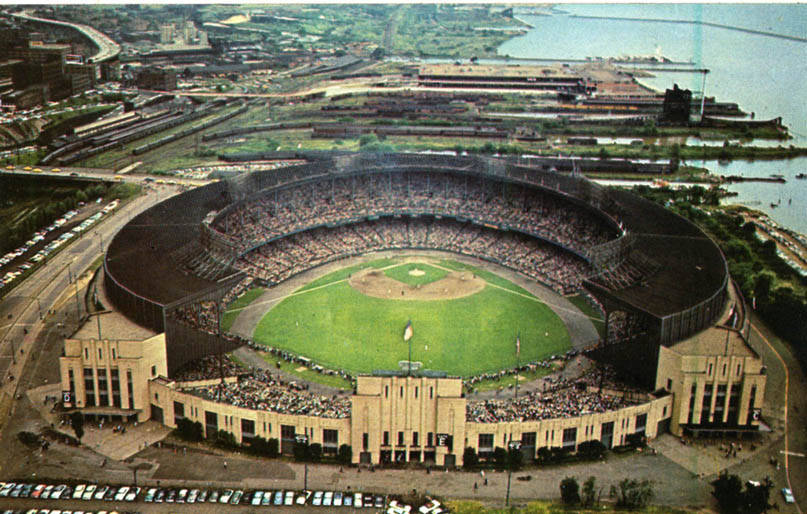 With each of these three pitchers, however, the workload was before the advent of the five-man rotation. Martinez's peak came in as pitch counts and innings limits took hold, while Kershaw has pitched his entire career under severe limits.
New Model
Kershaw's 2014 season is one for the ages, but if we reach a bit, there are some major concerns. First, he went below the norm in terms of innings. His norms have not been high, so it isn't significant compared to previous eras, but missing a month does put him below 200 innings for the first time.
Research I did in 2003 showed that the 200-inning mark was not really that significant. Instead, it was the 190-inning mark. (The research showed that workload hurdles came in 30-inning steps at 130, 160, 190, and 220.)
Since then, the baseball community as a whole has done more to understand the effects. We're on the verge of a massive change in how fatigue is managed, but for Kershaw, the bulk of his workload won't be in that era.
There is one major red flag for Kershaw — the early-season shoulder injury that cost him nearly a month of the 2014 season. The injury was a teres major injury, one that's nearly singular. In fact, the only other recorded case of this was also in 2014 with uber prospect Jurickson Profar of the Rangers. One lost a full season, one won the Cy Young, so it's difficult to take anything away from the specific injury.
However, if the injury is comparable as a warning sign, just as Martinez's cuff tear signaled problems down the line with continued wear and tear, we do have to look to see if this is more of a likelihood than a possibility.
What We Know and Don't Know
So Kershaw has a high and potentially long peak period, of which he is clearly in the midst. He doesn't have any significant mechanical concerns, though it is not publicly known if he's ever had a full biomechanical breakdown. The Dodgers are not known to use the process despite being one of the more data-driven medical staffs.
Absent that kind of specific information, I spoke with my network of pitching gurus, both inside and outside the game. None of them had major concerns about Kershaw's mechanics, though some were worried with the changes in his between-start routine last year. The results are difficult to argue with, and most believe with a full offseason and no Australian trip, Kershaw is likely to be back to doing what he's done in the past.
That leaves us little better than when we started. Kershaw appears to be on a path not unlike two of the best pitchers in history, with a chance of a detour due to injury. I'm not exactly channeling Nostradamus with that kind of insight.
Dodger Blue
Which leaves me with one final comparable pitcher. While there are some righties on Kershaw's comp list who are very positive — Jim Palmer and Tom Seaver — it's the lefties who are worrisome. As with Gullett and McNally, Vida Blue was a lefty and was both playing and dominant at much the same ages as Kershaw.
Both Kershaw and Blue established themselves in the rotation at the age of 21 and started their dominance early in their careers. Kershaw has been slightly better overall, especially in terms of advanced ERA metrics — by ERA-, he's currently the best starting pitcher of all time — but there's very little separating the two statistically. The key difference is workload, where Blue was used much more heavily, though not out of line with starters of his era.
Blue didn't have a sharp drop-off, but absent an injury and strike-shortened 1981 campaign (at age 31), he wasn't the same pitcher after age 27, right where Kershaw heads into 2015. It's hardly damning to compare the two, but Blue ended up with only 209 wins, far short of traditional Hall of Fame numbers. Remember as well that Blue did this averaging 35 starts a season, something Kershaw doesn't have an opportunity to do in this five-man era (he's averaged 30 starts a season, or 31 if you remove his rookie campaign).
…
Predicting injuries and career paths is far from an exact science. It's almost a dark art. We can learn, project, and learn from the mistakes. Just as Kershaw has always had the talent to hit this kind of peak and take it to Martinez/Koufax levels, he's also human. Humans, especially pitchers, break down at an extremely high rate. Kershaw is already an outlier, but history and common sense tells us that could change at any moment.
Pretending that risk doesn't exist only leads to more failure. Value the risk properly and hope for the best is my suggestion.
Will Carroll writes about injuries and is looking for a job. His work has been featured at Bleacher Report, Sports Illustrated, ESPN and Baseball Prospectus. Follow and/or contact him on Twitter
@injuryexpert
, especially if you're hiring.